Gardening is not just for grown-ups. The little ones will love to get involved with your fruit and vegetable garden too! After all, what's a better way to keep them busy than by giving them the freedom to play outside in the dirt all day? Kid-friendly gardening allows parents, grandparents, and even excited aunts and uncles to teach them about nature, spark their imagination, and foster collaboration. Get ready to embark on a real gardening adventure with our guide on how to get kids excited about gardening. From toddlers to teenagers, all kids love these fun and rewarding gardening activities.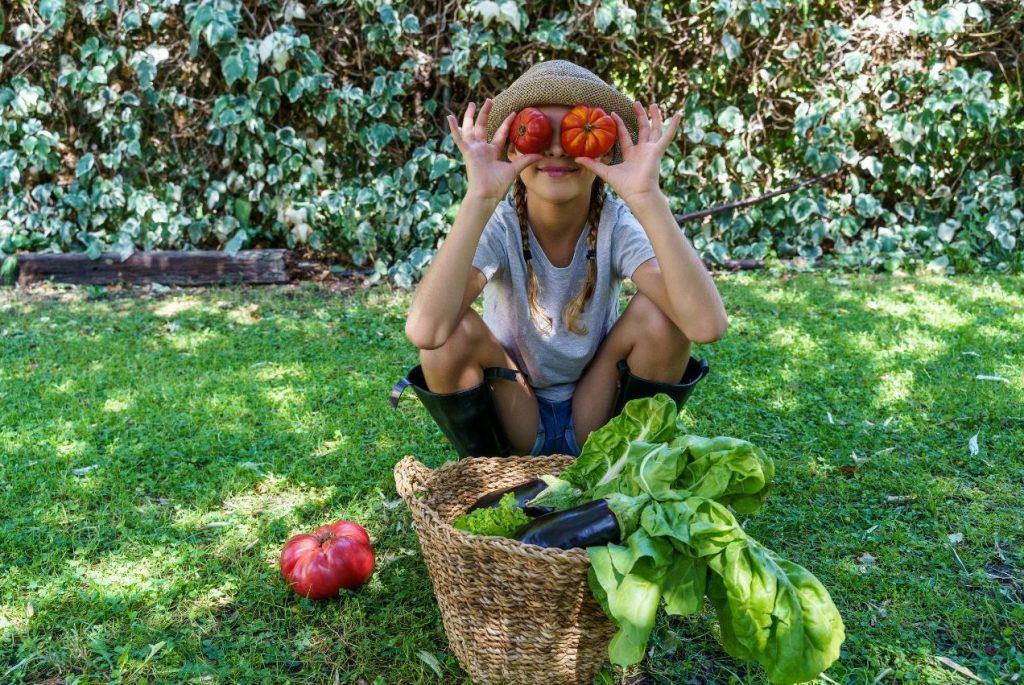 The benefits of gardening with kids
There are a whole host of reasons why you should get your child to try growing vegetables. Not only is it a great way for you to spend more time together, but it also helps to keep them outdoors and occupied during school breaks. Plus, it's an opportunity to teach younger kids about the wonders of nature. The kids will love being exposed to the gardening process and really getting stuck in. And, if your children (even older kids) are picky eaters, you can also use your beautiful garden to help instil healthy eating habits. It's proven that kids are more likely to eat foods that they struggle with when they have a hand in helping to grow them.
How to get the kids excited
Let them get messy
A great way to get kids interested in the growing process is by involving them at each stage in the process. Don't teach them by telling. Teach by doing. If starting from scratch, it even helps to get them involved with planning the garden layout. You can ask them to help you find the sunniest spot that would work well for a container garden and explain why this is important. Then, let them help you fill the bed or buckets with soil. Don't be afraid to let them get dirty and engage in sensory play, exploring the textures of the soil and seeds. Get them their own little pair of gardening gloves and other child-friendly tools to really let them get in on part of the fun. These tools will come in handy when it's time to plant and harvest.
Start their own mini veggie garden
Give your little gardener a real sense of ownership by creating their own mini vegetable garden. This could be a defined section of your raised bed. Or, if you have the space, create their own separate elevated garden bed that they have easy access to. Let them choose their own plants to grow and give them complete control over their space, only stepping in to provide advice and guidance when needed. They will be in charge of weeding, adding compost, and doing various other maintenance tasks. This will teach them about responsibility and is a great way to grow their self-confidence.
Opt for easy-to-grow vegetables
Whether the little ones have their own garden or are helping with yours, choose to plant some vegetables they would like. Think of options that are easy to grow, colourful and interesting to a child. Oh, and it helps if they are also fast-growing. Children are not the most patient, so choosing options that sprout up quickly will help to maintain their attention.
In our opinion, some of the best 'easy' vegetables to grow include:
Lettuce: Quick and simple to grow, lettuce can go from seed to plate in as little as four weeks.
Cherry tomatoes: Children love minis, so they'll get a real kick out of plucking cherry tomatoes right off the vine.
Herbs: Basil, chives, and other herbs are small and can be grown in pots that sit on your windowsill. A great choice if you don't have a lot of garden space. Plus, they are fast-growing and super tasty!
Radishes: Colourful and fun, these veggies are quick to germinate and will be ready to be harvested in only a few weeks.
Potatoes: Digging up fully grown potatoes is like unearthing treasure, something the kids are sure to love.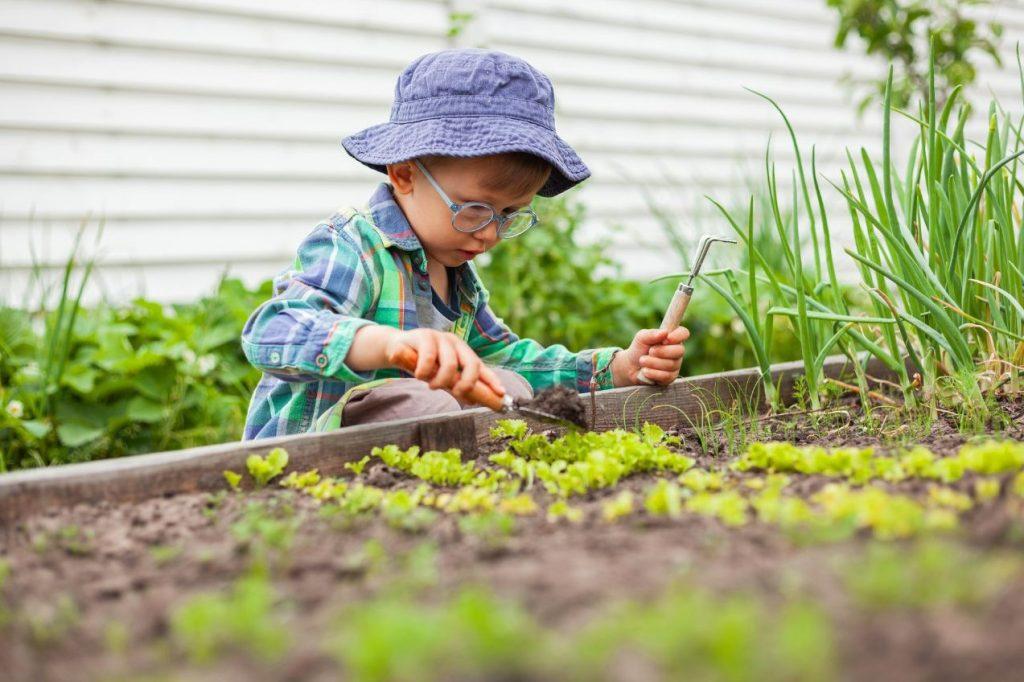 Track their progress
Keep the excitement alive by allowing little gardeners to track the progress of the plants in a journal. It's really fun for your kids to jot down when the first leaf has sprouted and closely keep track of how much their plants have grown each week. They can also note their gardening chores and create a watering and weeding schedule. We recommend giving them little rewards for each task they complete successfully. There's nothing like a shiny new sticker for their book or chart to encourage them to keep going.
Get cooking!
There is nothing more rewarding for a gardener than harvesting fresh produce and whipping up something delicious. Include your kids in this process, and they'll have a newfound appreciation for the work that goes into mealtimes. It's also a great way to keep them busy on rainy days they can't spend outside. You'll teach them valuable life skills that they'll have forever by showing them how to plan, prep and prepare their own food. Plus, cooking with your children is also great for encouraging picking eaters to expand their palate. It's been shown that having your child involved in the process, from planting to harvesting, helps them overcome food anxiety.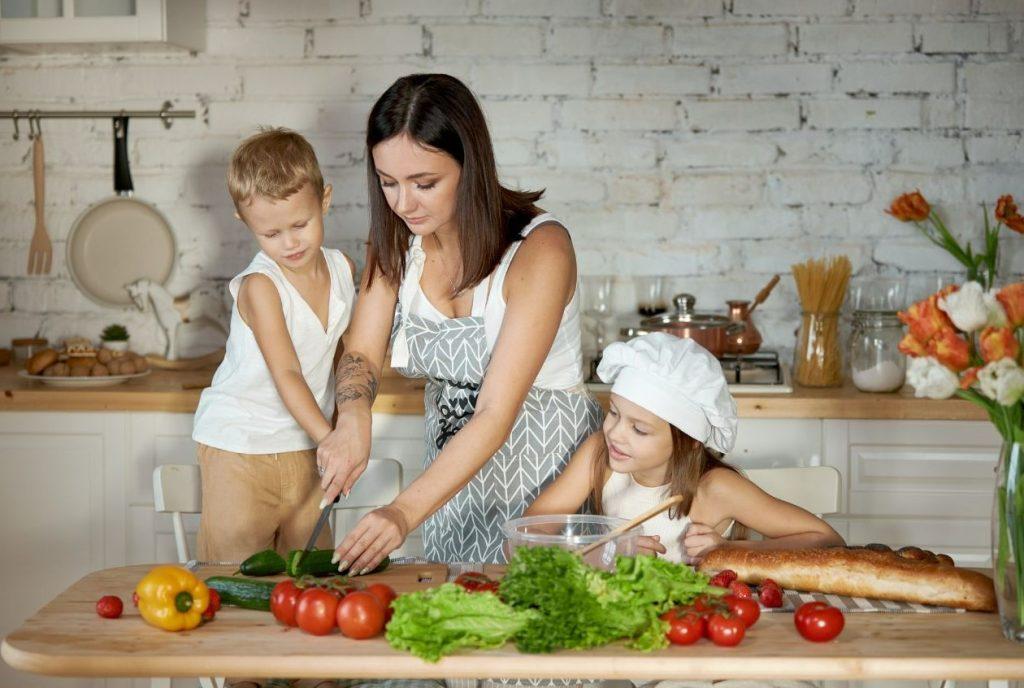 What next?
Now that your children are interested in gardening and growing, get their hands dirty by planting some kid-friendly fruit and veggies. Just check out our online shop to pick up any gardening tools or other bits you may need. If you're curious to learn more ways to make your garden great, visit our knowledge hub. Plus, please don't hesitate to share your own tips about how to get kids excited about growing by tagging us on social media (@gardeningexpress). We would love to hear from you!