Native plants are a must-have for eco-friendly gardening. Growing a mixture of native and exotic plants can ensure that you've got flowers in your garden year-round. A lot of exotic plants flower later in the season, so it's essential to also grow native plants. In this article, we will be exploring why it's so important that your garden has plenty of native plants to support pollinators.
Why are native plants so important?
British native plants are better adapted to our climate. This is because they occur naturally in the UK, so have evolved to grow in our soils and weather conditions. Therefore, they don't need as many resources as exotic plants, making them more sustainable to grow. They're also thought to be better for our native pollinators because native plants and pollinators would have evolved alongside each other, making them more compatible. Research has found that non-native plants can change foraging patterns and bee-plant network structures.
It's imperative to support pollinators. They're the reason plants can keep reproducing, making them responsible for most of our food, greenery, and oxygen. "Any gardener will tell you that we wouldn't have gardens if we didn't have pollinators" – Chris Bonnett, CEO of Gardening Express.
Types of native plants:
The best way to support pollinators with native plants is to have plenty of diversity in your planting. Growing different types of plants can help pollinators in different ways.
Flowering shrubs
Flowering shrubs are valuable for pollinators as they produce a lot of pollen and nectar in a tiny space. This means pollinators can use less energy searching for more individual flowers. Shrubs are also good for providing shelter for overwintering and potential nesting sites. Here are some native flowering shrubs to grow in your garden: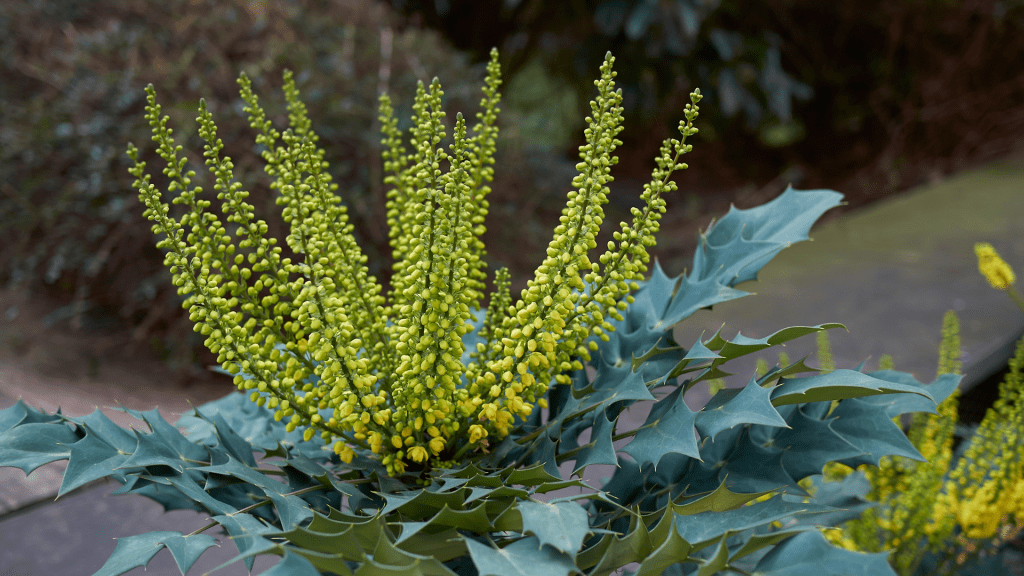 Climbers
Growing climbers makes use of your verticle spaces like fences. Native climbers are effective at providing food and shelter for wildlife such as birds, bees, and other beneficial insects. Here are some of the best native climbers for wildlife:
Trees
If you've got space for a tree in your garden, we recommend going for a native one. They're easier to care for and are great for pollinators. Just like flowering shrubs, trees can produce mass amounts of flowers in one place. This means bees, butterflies, and other pollinators can find nectar and pollen in one place. Here are some native trees that we recommend:
If you don't have much outdoor space to work with, click here for our recommendations of native trees for small gardens.
Herbs and food
For some added diversity, you could also grow your own native kitchen garden. Native herbs are versatile; they can be grown in beds, borders, containers, and even indoors on windowsills. These plants are great for bees and butterflies. This kitchen garden could also include native fruit trees, for some added shelter and food for birds. Here are our native kitchen garden recommendations:
Flowering seasons:
Lastly, you'll want to think about what time of year your plants will flower. The best way to support pollinators is making sure you've got food available to them year-round. It takes some planning to get year-round blooms, but the birds, bees, and butterflies will certainly appreciate the extra effort.
Here are some recommendations for native plants that flower in the different seasons:
Spring
This is a hardy perennial that creates lovely, low-growing carpets of foliage and flowers. It produces spires of little blue flowers in the spring. It likes to grow in cool, slightly shaded spots with moist soil, so it's perfect for growing at the base of trees and shrubs.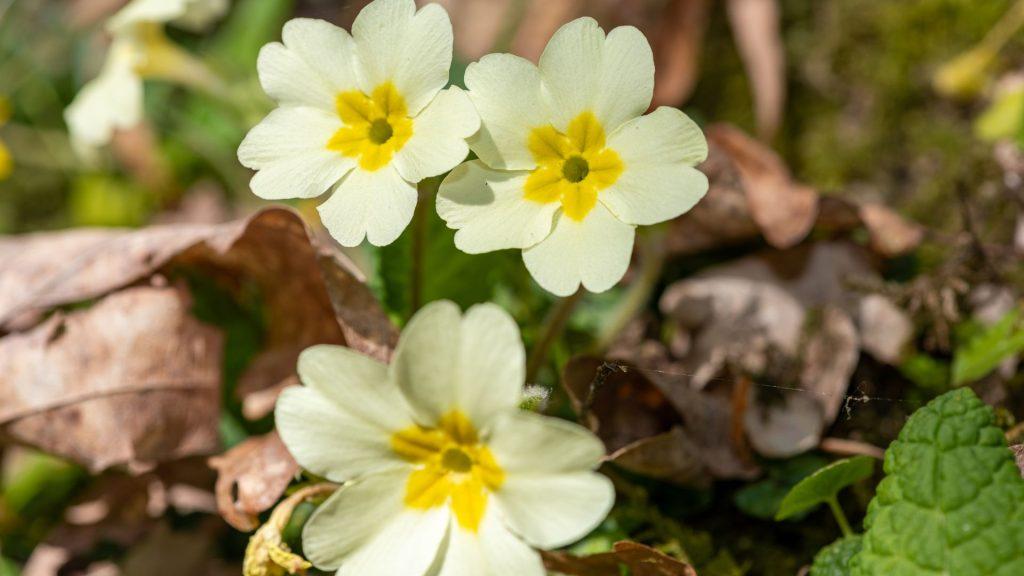 This is a classic perennial plant, often used for bedding and hanging baskets. It's versatile and can grow well in almost any type of soil or light conditions, as long as it's not in full shade. Primroses are also low-maintenance and don't require any pruning.
Lily of the Valley (Convallaria majalis):
This perennial produces fragrant, bell-shaped flowers in the spring. It likes to grow in a shady spot in chalky or sandy soil. It makes great low-maintenance ground cover and can be valuable in cottage beds and borders.
Summer
Bellflower (Campanula glomerata):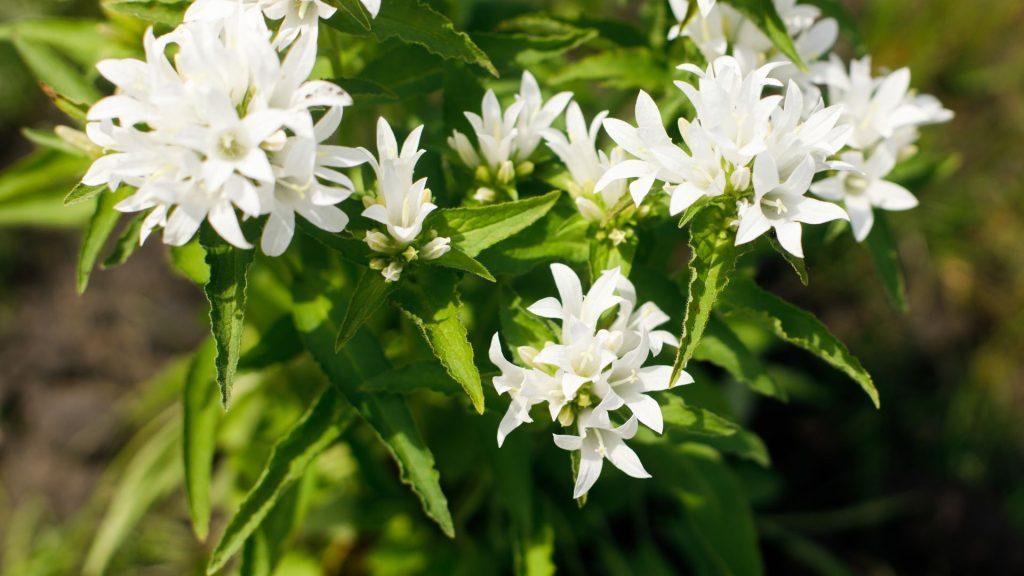 This perennial produces rich displays of flowers all summer. It will grow well in a sunny spot or in partial shade. Bellflowers are low-maintenance plants that look great in cottage gardens, informal gardens, and wildflower meadows.
Forget-me-not (Myosotis palustris):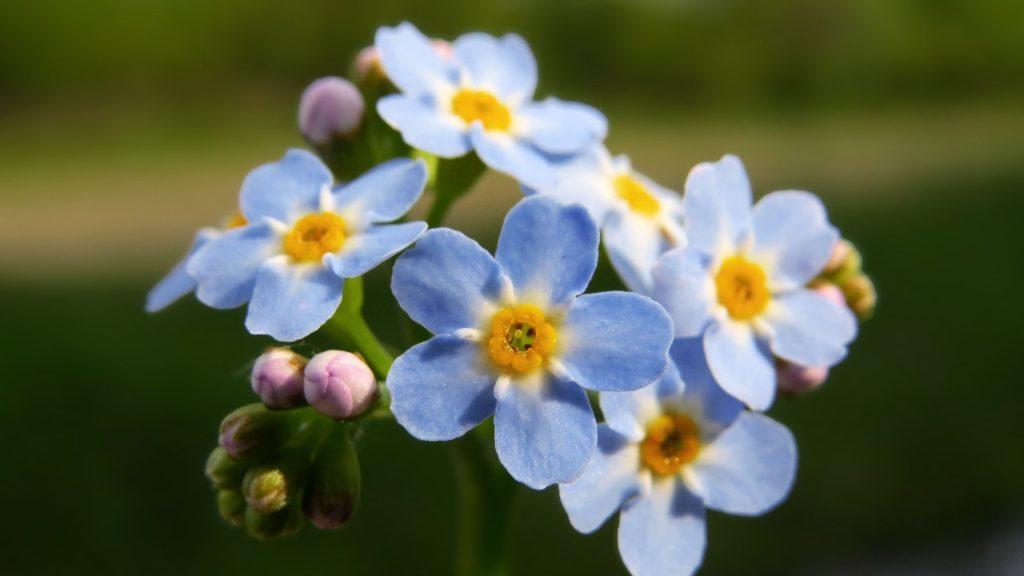 This is a versatile plant that can be grown in the ground, in containers, or in water as a pond plant. It will do well in most soils and is unusual in that it will thrive in poorly-drained soil. It enjoys full sun and partial shade and should be cut back after it flowers.
Foxgloves (Digitalis purpurea):
Foxgloves produce tall, recognisable spires of bell-shaped flowers. This plant grows well in shade or sun and can make a great addition to borders and woodland settings. A lot of foxglove varieties are classified as RHS Plants for Pollinators.
Autumn
Autumn Crocus (Colchicum autumnale):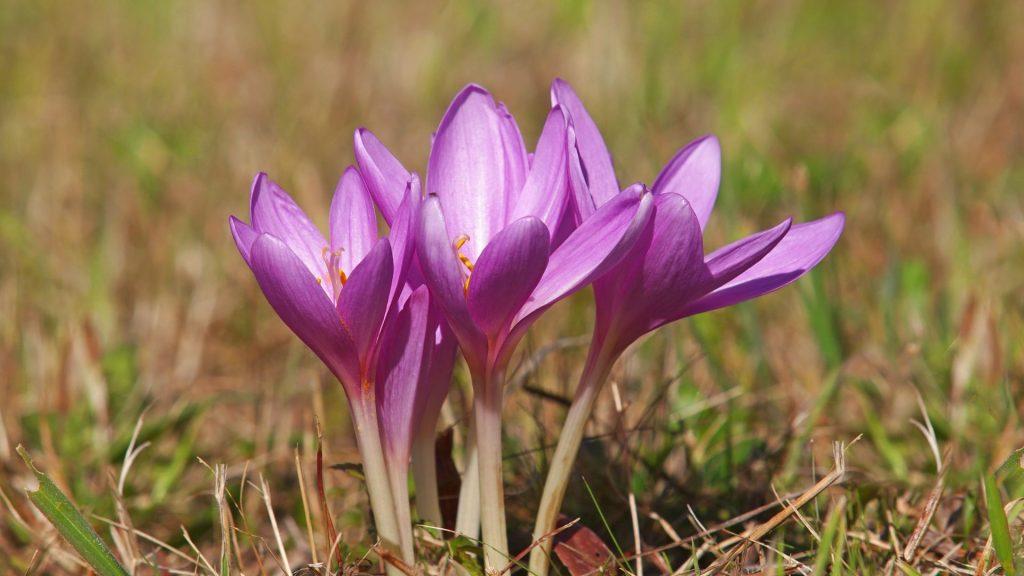 This autumn-flowering perennial produces crocus-like flowers in shades of pink-purple. It's a versatile plant that will grow in any well-drained soil and enjoys full sun. It makes a great addition to wildflower meadows and informal gardens.
These plants are easy to grow and produce great autumn displays of blooms that attract bees and butterflies. The foliage comes in a variety of shades from bright green to blue-green.
Winter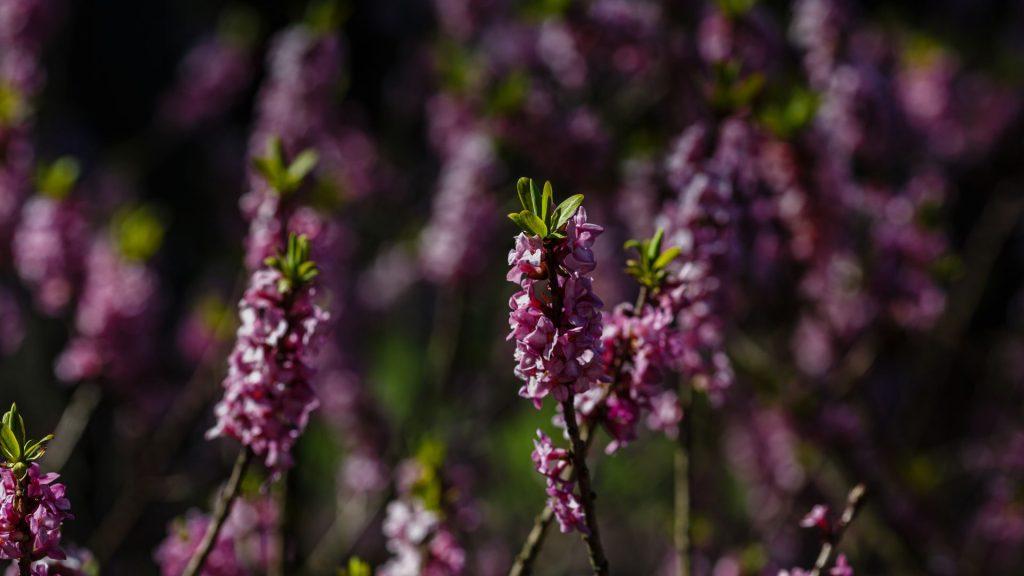 This is a beautiful rounded shrub that produces winter displays of purple flowers. It usually flowers before the leaves appear in the spring, so they stand out nicely on the branches. This shrub will grow well in most well-drained soil, as long as it doesn't dry out too much.
This evergreen plant can flower from autumn to spring, so adds nice winter interest. It's hardy and can handle UK winters well. It will look nice in beds and borders and is great for adding structure.
Conclusion
Hopefully this article has given you a good idea of why it's so important to grow native plants to support pollinators. Filling your garden with different types of native plants that flower at different times of year will turn it into a safe haven for bees, butterflies, and other pollinators.