Autumn and winter introduce significant changes to the garden. Flowers are no longer the stars of the show as beautiful red, orange and yellow foliage shouts for attention. If you are wondering why your leaves are falling in Autumn and Winter, that's probably because you have a deciduous plant. This is one of many changes in the garden that occurs over Autumn and winter. Read more to understand how to make the most of this exciting time in the garden.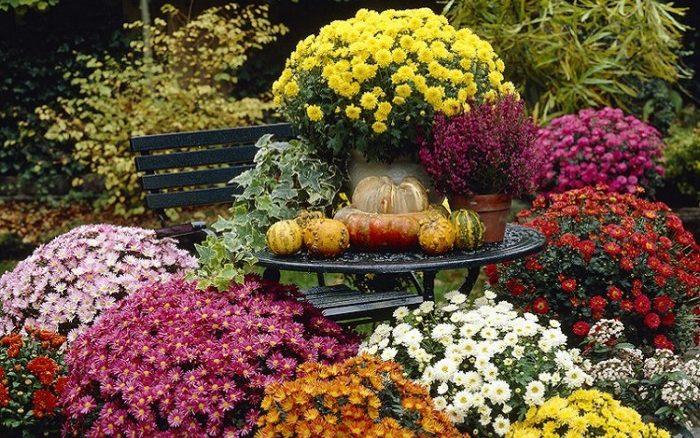 What changes to expect in your garden in Autumn / Winter:
Deciduous
Evergreen
Herbaceous perennials
Deciduous Plant Changes
Deciduous plants lose their leaves for autumn and winter before regrowing them in the spring. These are great for marking the change in seasons, though they may lose their leaves earlier in the year if there have been extreme weather conditions like hot weather and drought. When deciduous plants lose their leaves, we are often left being able to see the 'skeleton' of the plant, which the leaves were previously hiding. If you are unsure about the health of your plant then you can perform a bark test.
Evergreen Plant Changes
An evergreen will keep its foliage year round and is very unlikely to lose any leaves in Autumn or Winter unless the health of the plant is not optimal. This normally means you need to give a little more care to these plants, including watering more frequently, moving to an area more ideal for the plant and giving a plant fertiliser specialised for the specific plant. Check out our care guides if you are unsure on your plant's care.
Herbaceous Perennial Plant Changes
Perennials are your 'show stopper' plants in spring and summer, you would normally put these in front of your shrubs and trees to bring some colour and interest to your garden. In garden styles like a cottage garden, you will likely have more perennials than deciduous or evergreens. In autumn and winter, the plants will either die back or need to be cut back. This will depend on the type of perennial you have as there are late flowering perennials (autumn and winter) or spring and summer flowering perennials. All plant needs are individual to each plant, why not check out our care guides to get plant specific information.
Top 8 plants for winter interest
The RHS have gathered a list of the top 10 AGM winter-flowering shrubs so we have compiled a list of the top 8 evergreen and perennials that we think should be noted:
FAQ's
What plant drops their leaves in autumn?
Deciduous shrubs and trees (ash, elm, cherry, oak and maple) drop their leaves in Autumn to prepare for Winter
Why do plants drop their leaves in autumn?
Contrary to popular belief, leaves are not blown off of the trees in Autumn, but are actually separated from the tree in a complex process. By the tree dropping its leaves, this allows for a fresh start in Spring and all of the decaying leaves provide nutrients to the tree again.
What triggers leaf shedding?
Trees shed leaves in Autumn and Winter to help the tree preserve water and energy to survive the cold weather, this is caused by abscission. To learn more about abscission, read here.
What does leaves falling early mean?
If there has been signs of heat or drought during the year, it is not surprising if you notice plants and trees losing their leaves or browning early. This is a protective mechanism for the plants and trees to preserve water, allowing it to survive the colder winter coming.