With 6 to 8 million cut Christmas Trees sold every year, it is vital that we recycle or dispose of the tree in the most environmentally friendly way we can. Christmas trees can be recycled and disposed of in various ways. Read on to find out more…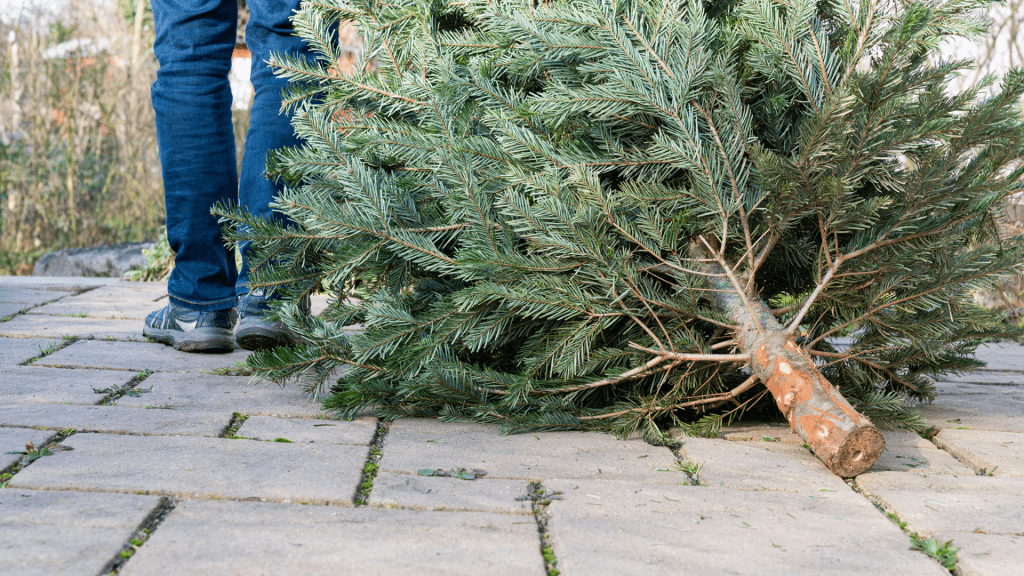 Recycling your Christmas tree
"A potted Christmas could easily be replanted or re-potted, ready to re-use next winter. They are the most environmentally friendly option for a Christmas tree and the most cost-effective in the long run," says Chris Bonnett, gardening expert for The Express. Check out our Potted Christmas tree care guide to learn how to correctly replant your tree.
As for cut Christmas trees, you can recycle them and get the most out of the trees next year. The first option is to cut up the trees into logs and make a wildlife shelter by stacking the logs on top of each other and tying them in place. For best results, do this at the back of a garden near a fence to create shelter for smaller animals.
Or why not cut up the trees and use the branches to insulate tender plants whilst the weather is still icy and potentially damaging? You could also use the trees for fire logs if you have a safe place to use these.
How to correctly dispose of trees
If you do not want to recycle your trees, you can also dispose of them. Many areas use discarded Christmas trees by shredding them and using the chippings in parks or woodland areas. To help towards this, many local councils set up a special collection service. Find your local collection service by using https://www.recyclenow.com/recycle-an-item/christmas-trees. Some organisations also use your trees to build effective flood barriers across the UK.