Ornamental grasses are low-maintenance, hardy and easy-to-grow plants which are perfect for beginners. They bring nearly year-round interest, perfect for being woven in borders, as a focal point, or in containers.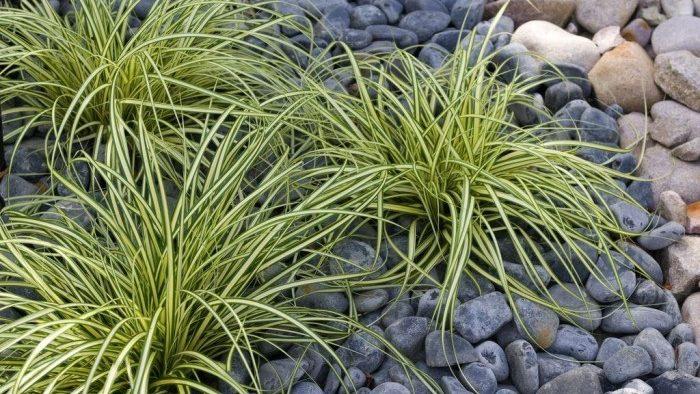 Important information: We are currently trimming our ornamental grasses before shipping. Therefore, your grasses may not be delivered as expected but once the growing season starts again, they will be as anticipated. (Oct. 2023)
Planting conditions
These prefer a sunny, open area in fertile, moist, well-drained soil. They grow well in large containers, borders or naturalized in the ground. Ornamental grasses dislike the shade, failing to flower and eventually weakening. They will not tolerate waterlogged or dry conditions, so it is important to monitor the soil surrounding them.
Plant grasses from cool climates in autumn, these are the ones that come into growth in late winter and flower before mid-summer. But plant grasses from warm climates in late spring, these are the ones that grow in late spring, flower after mid-summer, and are usually cut back in late winter.
How to plant
It is best to plant ornamental grasses in spring or autumn when the soil is not too wet or dry. For grasses that thrive in dry soil, improve drainage by adding horticultural grit before planting. The planting process is super simple, dig a planting hole, take the plant out of the container it was provided in, place the plant in the hole at the same depth as the original pot, backfill and firm in. Water plants well, grasses do not need regular feeding.
"Ornamental grasses are versatile plants that can be planted in any garden style, from Mediterranean, prairie and modern garden designs; they look great all year round and practically look after themselves…" says Chris Bonnett, gardening expert for The Express, " We also recommend planting in drifts of 5,7,9 for maximum impact."
Care
Evergreen grasses should be tidied up by pulling old stems out of the plant but make sure to wear gloves as they can be sharp. Deciduous grasses should be cut back in early March.
Deciduous & Evergreen
Wanting some year-round foliage and cover? Ornamental grasses are ideal for the job. Whilst a large majority of ornamental grasses are deciduous, there are a few evergreens that look amazing year-round. Our favourite here at Gardening Express is: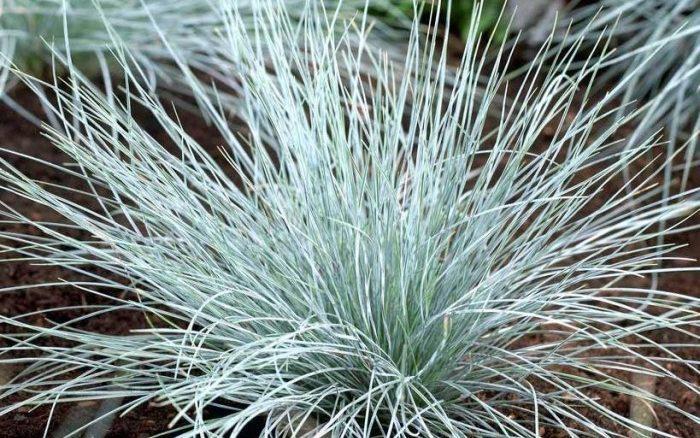 'Elijah Blue' has very fine, rolled, intensely ice-blue leaves that curl up into small cushions and turn greener in the winter. It produces narrow, bristly blue-green flower plumes that turn golden brown in the summertime.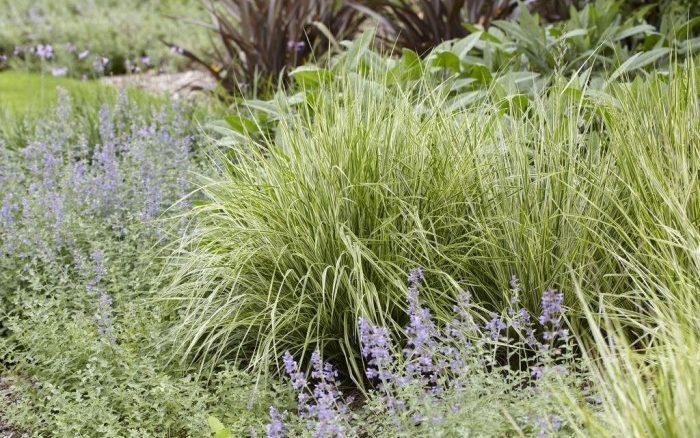 'Overdam' is a small, tufted grass with narrow, yellow-to-cream-striped leaves. In the winter, the airy, purplish sprays of flowers turn a pale brown.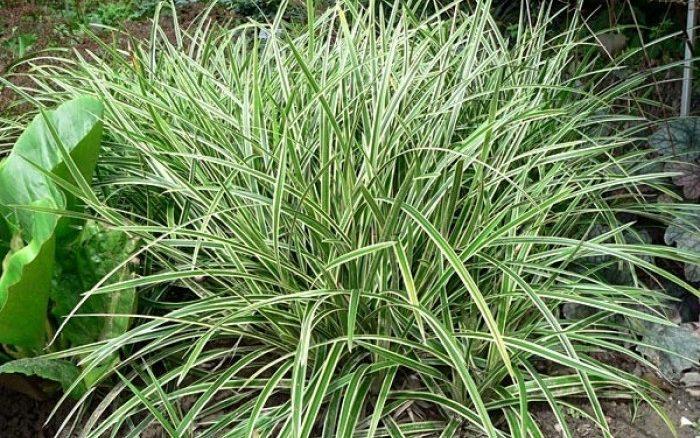 Carex Ice Dance is a great way to give landscapes texture and color, which is especially nice in the winter. In contrast to deciduous Carex varieties that only offer interest in the spring or summer, this cultivar's stunning variegated foliage keeps the garden interesting throughout the year.
Download Care Guide
Purchase Ornamental Grasses