Starting a vegetable garden is a great way to cut costs. After all, growing your own food can really help lower your grocery bill. However, the initial costs for garden supplies and plants can add up. If you're just starting out but don't have a big pot of money to dip into, don't worry. We've consulted our gardening experts to ask them what money-saving tips you can use to garden on a budget.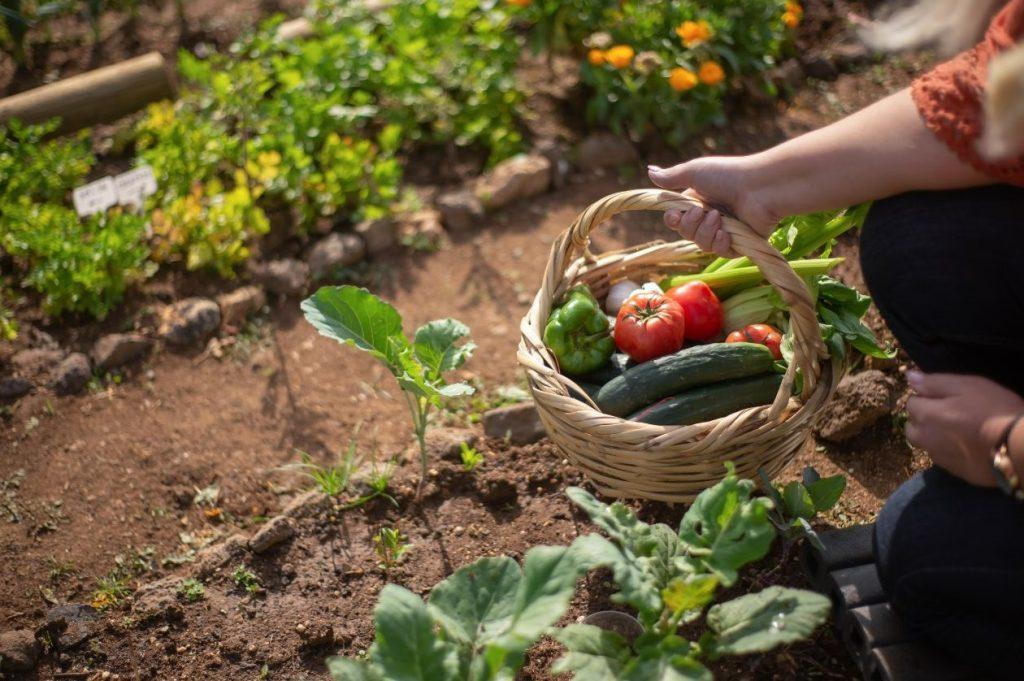 Look for free tools & equipment
If you are committed to creating a vegetable garden on a budget, think carefully about what you'll need. A few key gardening tools like a spade, fork, and gloves are essential. Even if you're working with a very small budget, you should be able to collect everything you need for cheap or even free. It may just take a bit more time and patience. Many people give old, unused tools away for free. A great tip for starting your garden for less is by scouting local buy & sell groups for fellow vegetable gardeners who are offering extra or old, unused tools. You can even write a post yourself to express what you're looking for.
You can also check to see if your local area has a gardening group that may be willing to help. This is also a great way to build a support network and find fellow gardeners from whom you can ask advice. Plus, local governments and libraries have also been known to run schemes to promote growing your own produce. They may offer free tools and seeds to help you get started. To find out if your local area has such a service, we suggest going on to your council's website and doing a little online digging.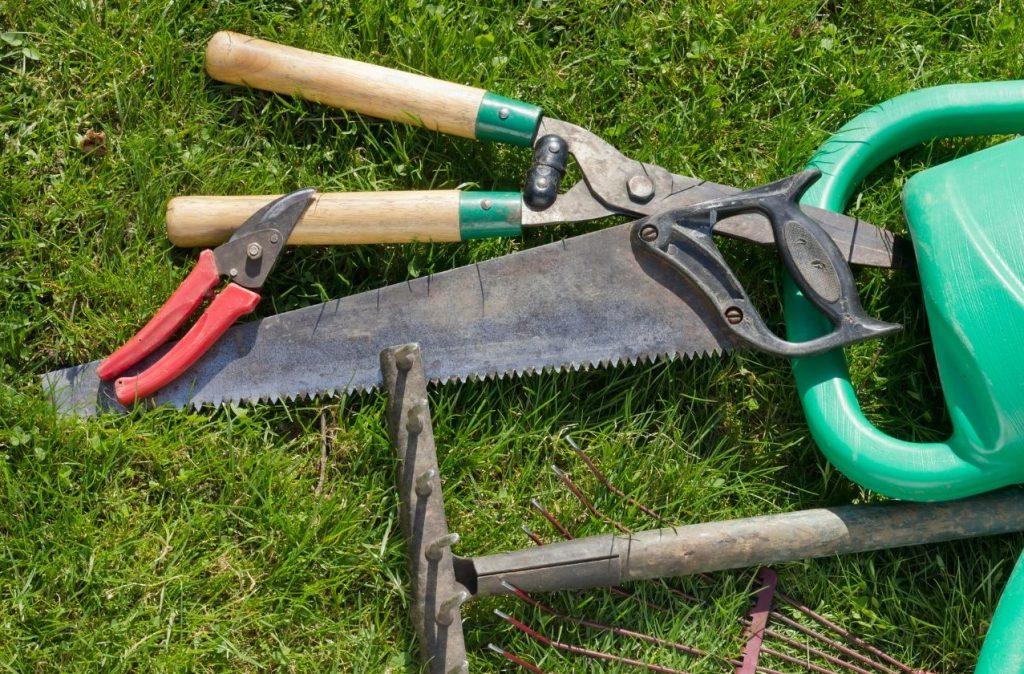 Collect seeds
Another great way to help you save money when growing is by using seeds. A much cheaper alternative to seedlings, a packet of seeds costs less than a takeaway coffee. However, there are ways to collect them for free. You can collect seeds from wild plants or the plants of your friends. While this may not be possible for every type of plant you wish to grow, for beans, lettuce, and other veggies, the process is relatively straightforward. You just need to give the seed pods time to mature and dry on the plants before you collect and store them away.
You can also harvest seeds from the fruit and veggies you have bought from the shop. Just scoop out the seeds in your peppers, melons or cucumbers, clean them, and let them dry on a piece of kitchen paper before storing them somewhere cool and dry. You can also search for and attend seed swaps. Seed swaps are often advertised in local gardening groups, and they allow like-minded gardeners to come together to exchange seeds for free. As you're just starting out, you may not have any seeds to swap. However, you can barter with other items, although many gardeners will always be ready to help out regardless. By employing these methods, you'll ensure that you have enough seeds for the next growing season. Just clear out your raised bed and get ready to start planting!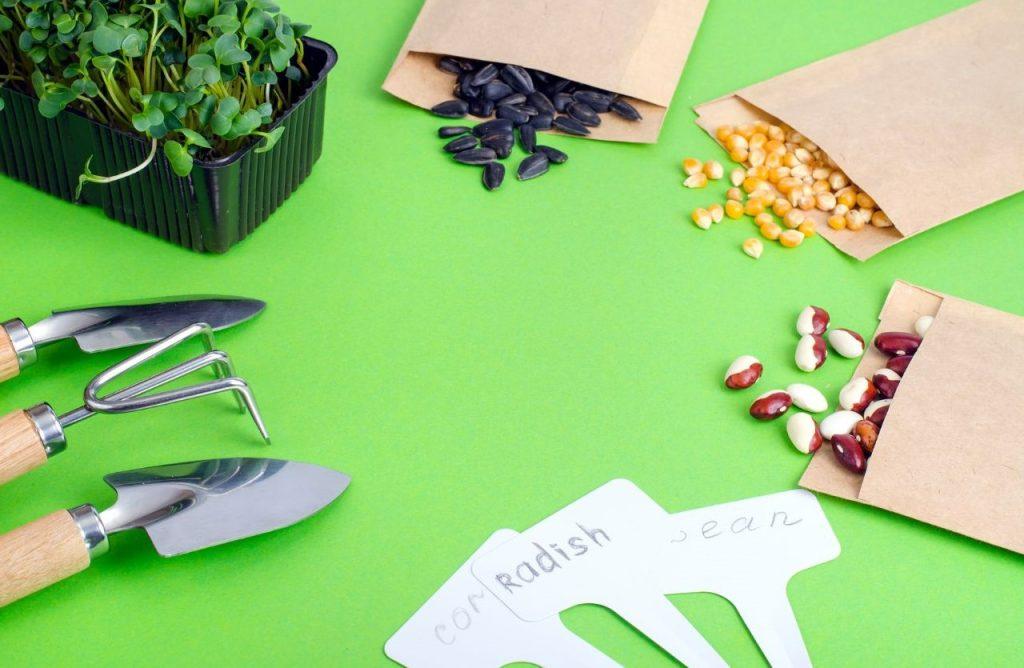 Search for inexpensive plants
You can save more money even if opting for seedlings by looking for sales at your favourite gardening retailers. Here at Gardening Express, we often have limited-time deals to help you bag a bargain when starting your fruit and vegetable garden. Just sign up to our mailing list (located at the bottom of our webpage) to be notified. You can also check your local garden centre's sale or 'last chance' section to pick up some reduced plants.
Although it's usually more cost-effective to grow from seed, using seedlings is the quickest way to grow. It takes much less time than starting your own seeds indoors. You can still stay on budget by taking part in community plant swaps, haggling at farmer's markets or, again, checking out online marketplaces. You can even ask your neighbours if they would consider helping you out. Offer some fresh produce from your finished garden in return.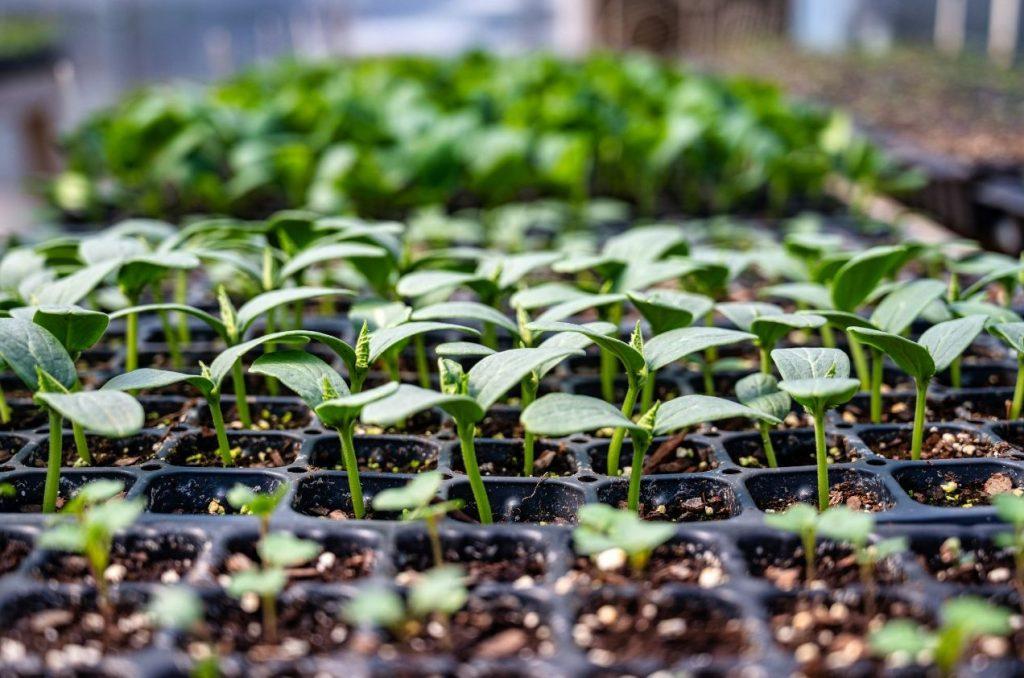 Make your own compost
You don't need any gardening experience to help you start your own compost pile. Just gather a bucket or bin (make sure it has a secure lid) and start collecting your kitchen scraps, like vegetable peelings and coffee grounds. Grass clippings and old newspapers also work well. Composting this way will help you save money and a lot of hassle. You won't need to haul large bags of pre-made compost from the garden centre yourself. It's also environmentally friendly, as well as being great for your plants.
You'll want to make sure that your compost is equal parts dry materials (like dry leaves, cardboard, etc.) and nitrogen-rich green materials (aka food scraps). This will ensure that your compost is healthy and has a good balance of all the elements it needs to be effective. You should expect your compost to be ready anywhere from 6 weeks to a few months, depending on what you have added. While waiting, you can go a step further and make your own mulch with easy-to-find kitchen waste. Eggshells are great as they help to deter slugs and snails from your plants. You can also make your mulch from wood chips. Just apply an inch of it around the base of your plants to help prevent weeds in your garden bed.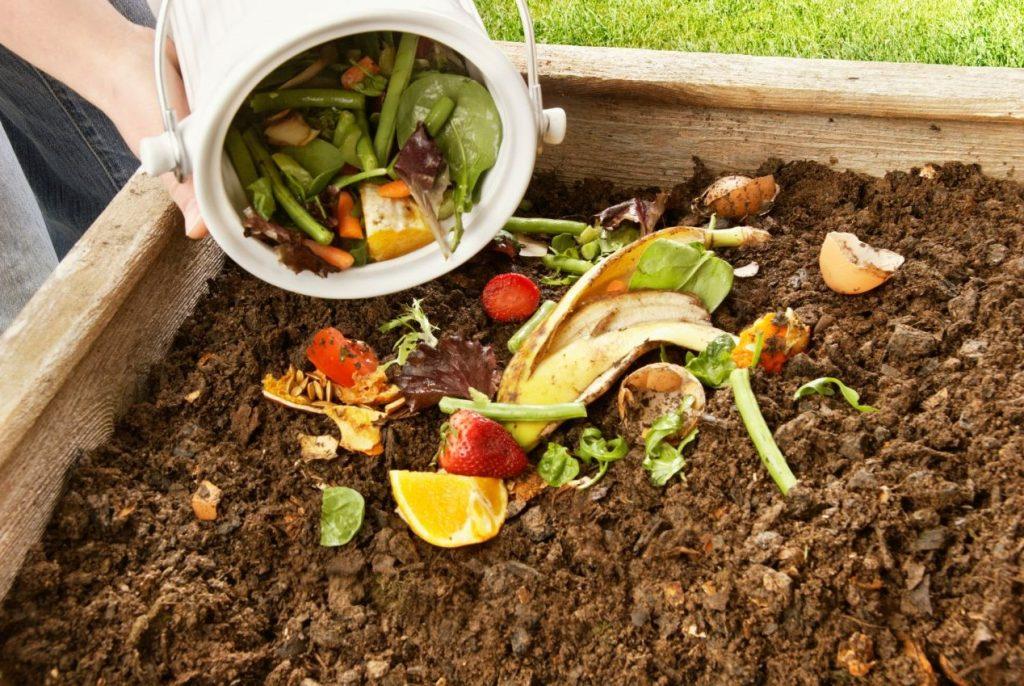 Upcycle & DIY
You can start growing vegetables for less by committing to a DIY garden. Although it will require a bit more time and effort, plenty of savings can be had. Here are some of our favourite upcycling and DIY tricks:
Create your own terrific trellis
If you don't have access to a big garden, instead having to make do with a small space, you'll want to grow your fruit and veggies on a trellis. Not only does this method of growing take up less room, but it also helps bring your space to life, creating a focal point in your garden. You can expect to pick up a simple trellis for around £20. However, you can create your own for free using various items you may have lying in your shed already. For instance, an old ladder can be repurposed as a trellis. You'll just need to fix it to your wall and use string or ties to secure sprawling plants as they grow. Or, you could lean or attach an old pallet to the wall to achieve the same effect.
If you don't have access to the items mentioned above, you'll likely be able to pick them up from a local buy-and-sell group for little money, perhaps even for free. These are items many people are looking to offload to clear up their own spaces.
Repurpose containers
If you don't have the budget or know how to construct your own raised beds, it's not a problem. You can create your own garden beds from almost anything. From old tires to buckets, you can really get creative when it comes to vegetable growing. Here are a few items that you can use to create your own planters without breaking the bank:
Old buckets
Old wheelbarrows
Tyres
Baskets
Vertical shoe organisers
Wooden crates
Something that you'll need to keep in mind when repurposing items to use as planters is that you will need to create holes in the bottom of the chosen vessel to allow for proper drainage.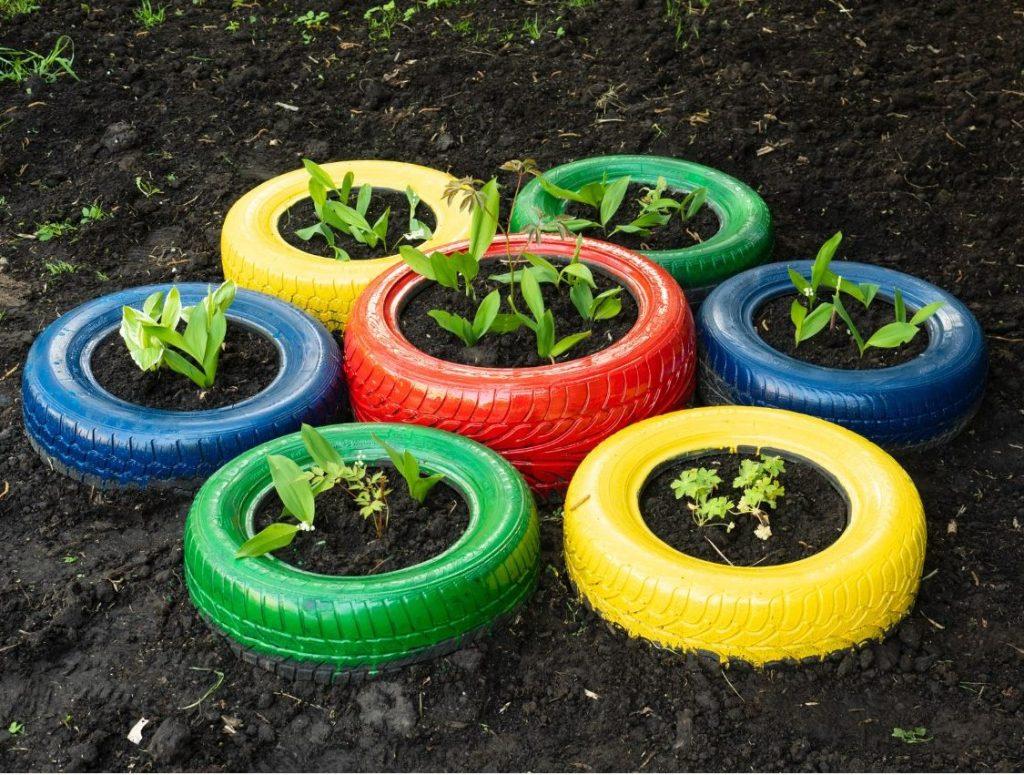 If you enjoy these DIYs, check out our post on our top fruit & veggie gardening hacks for even more inspiration.
What next?
Now that you know how to create a budget vegetable garden, it's time to start! So check out our online shop to discover our range of affordable tools and fruit & vegetable plants. If you're curious to learn more ways to make your garden great, pop over to our knowledge hub. Plus, please don't hesitate to share your own cost-saving tips with us on social media (@gardeningexpress). We would love to hear from you!