Homemade pesticides are the perfect solution to keep pesky bugs and insects from chomping through your fruit and vegetable plants. Especially if you want to forgo chemical pesticides to keep your garden organic and 100% natural. Effective repellents, inexpensive to produce, and surprisingly easy to make at home, there's no excuse to avoid using natural bug spray. We've selected a few of our favourite homemade recipes to help you get started.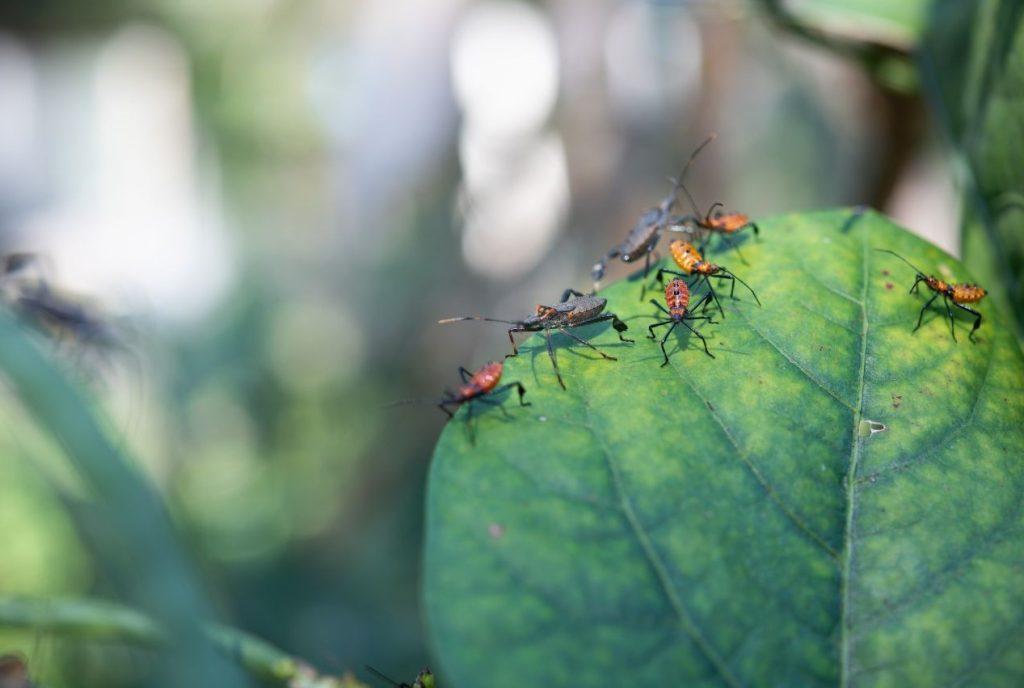 Insecticidal soap spray
What does it do?
This natural insecticide eliminates any soft-bodied insects that are present on your plants. These include aphids, lace bugs, mealybugs, mites, thrips and whiteflies. It is also effective at killing their eggs and larvae. A great spray to have on hand to use on your vegetable crops.
Ingredients
Method
Measure out 5 tablespoons of mild liquid soap.
Combine with approximately 4 litres of water and shake well.
Pour into a bottle and keep any leftover solution safe for future use.
Spray an even mist directly onto your plant, aiming for under the leaves and on the stem. Try to coat all the plant's surfaces in the spray but don't use so much that it drips off the plant.
Give the spray 24 hours to work. Re-apply as needed. For common pests, we recommend just two applications within a week.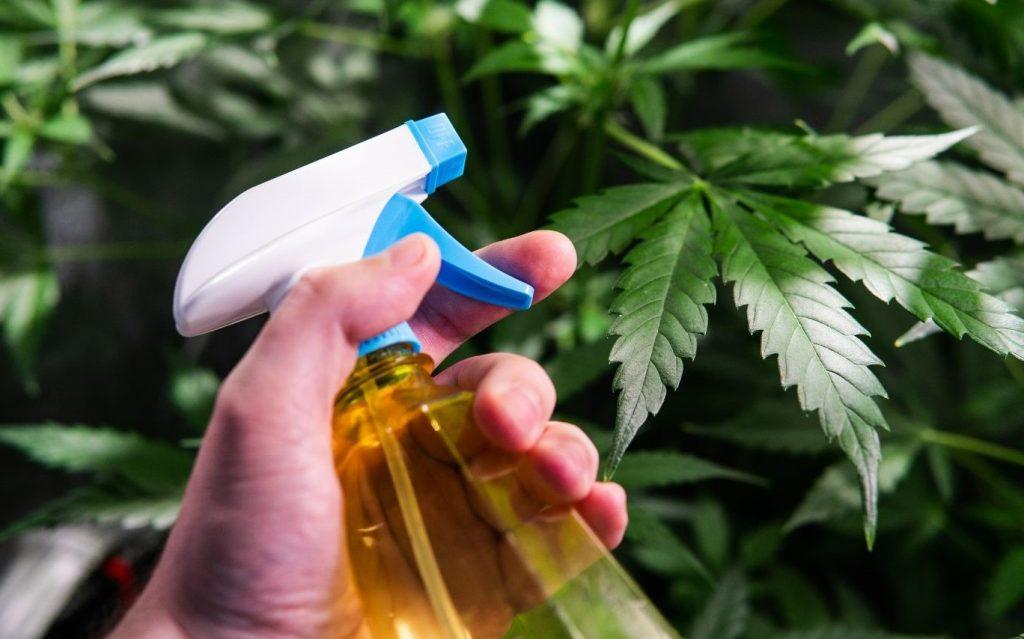 Garlic spray
What does it do?
A great natural insect repellent, garlic spray is a homemade insecticide that keeps mites, caterpillars, slugs, beetles, mosquitoes and flies away from your plants.
Ingredients
2x bulbs of garlic
Mild soap
Water
Vegetable oil
Method
Peel and crush the garlic bulbs to release their oils. Add a little water and create a puree. You may want to use a food processor to speed up this process.
Put the puree aside and let it sit overnight.
Once it has steeped overnight, strain it into a one-litre jar, making sure any large garlic pieces are removed. We suggest using a cheesecloth or metal strainer for this.
Add 1 teaspoon of mild soap and approximately 8 tablespoons of vegetable oil to the jar.
Fill the remaining jar with water.
Stir to incorporate the ingredients and then pour the mixture into a spray bottle. Make sure to properly label your mixture.
Shake the bottle before each use and spray directly onto the areas where you would like to repel pests (on plants and around them).
Re-apply every few days, especially after any rainfall.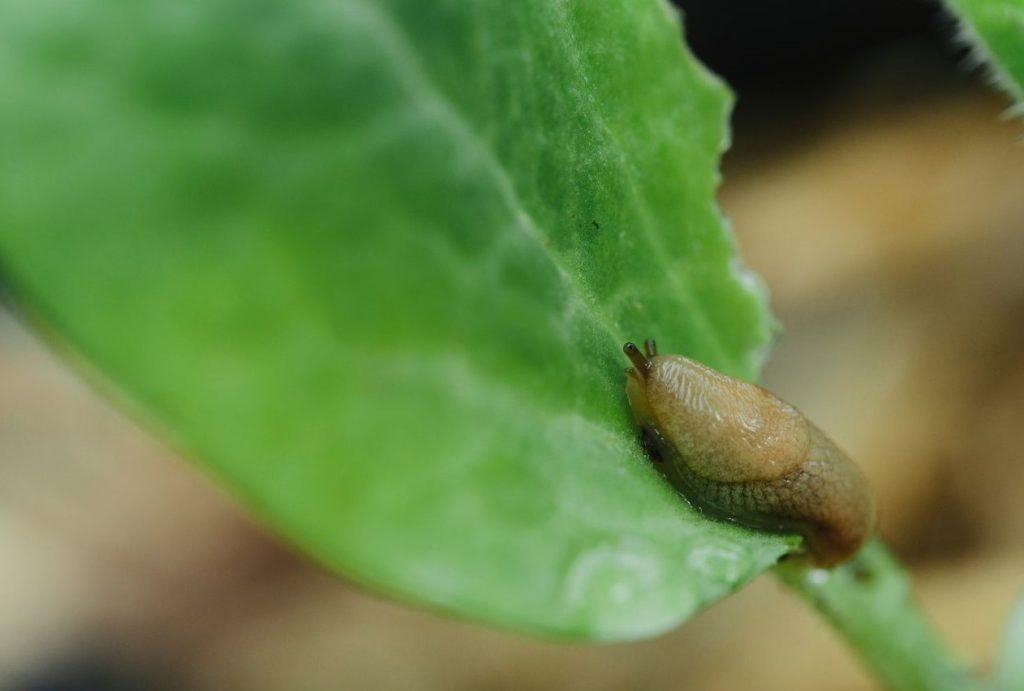 Neem oil spray
What does it do?
Neem oil spray acts as a natural garden pesticide. Working on soft-bodied insects, it's great at getting rid of aphids, caterpillars, mealybugs, leafhoppers, and more. It also acts as a repellent for a wide range of insects in your garden, including flies, mites, and mosquitoes.
Ingredients
Cold-pressed 100% neem oil
Mild dish soap
Water
Method
Measure out 1 litre of tap water and combine with 1 teaspoon of liquid soap and 1 tablespoon of cold-pressed neem oil.
Put into a container or pour into a spray bottle and shake well.
Spray your plants directly on the leaves and reapply approximately every week, or as needed.
Wait and watch as the pests disappear from your plant.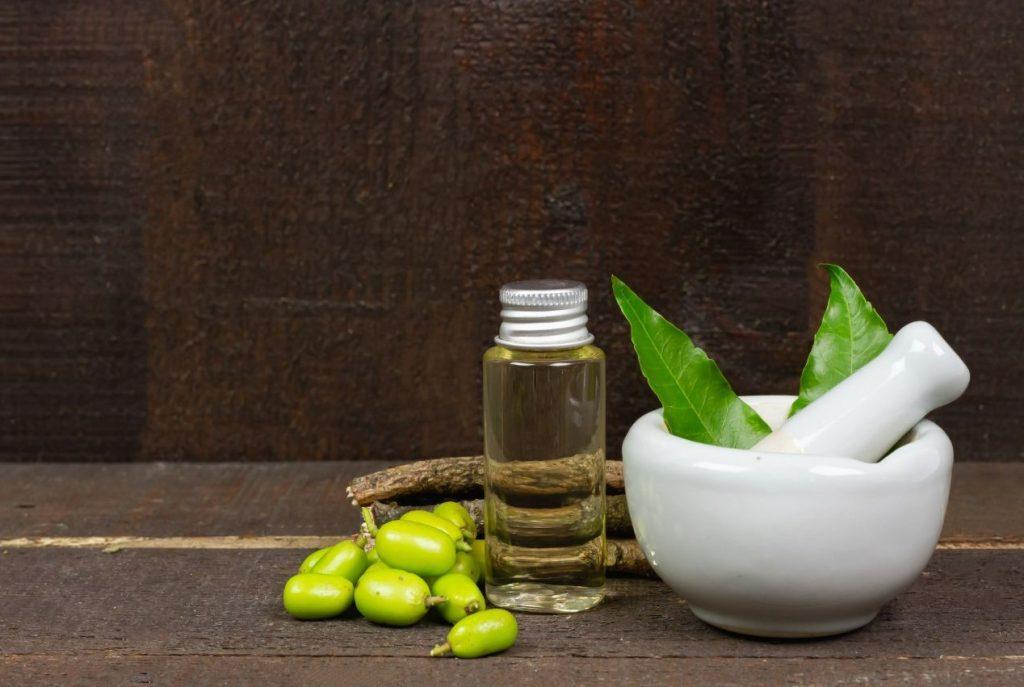 Chilli pepper spray
What does it do?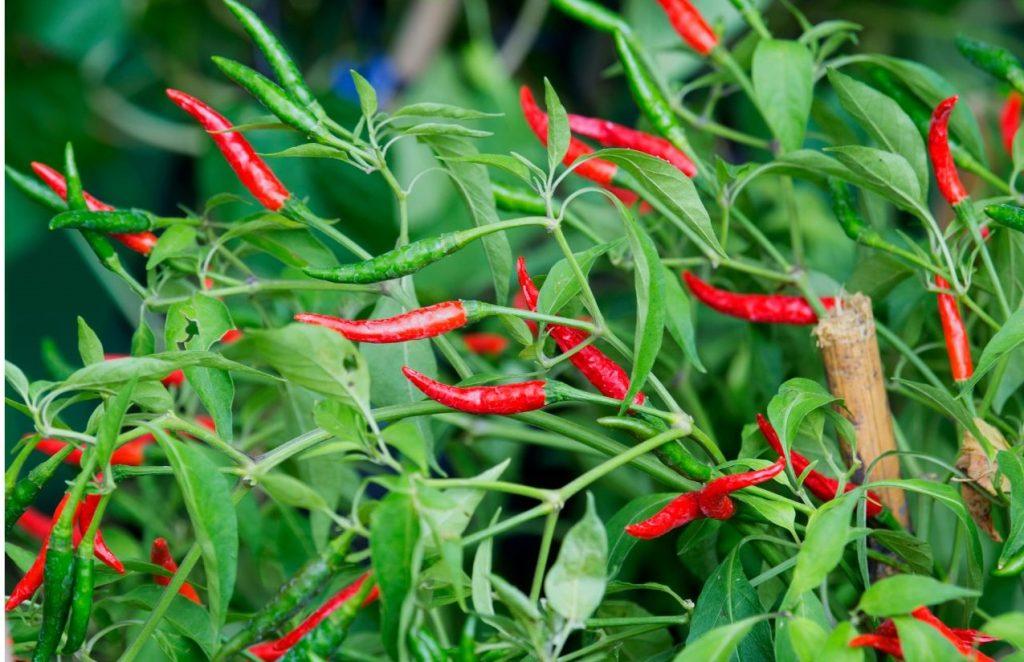 A great homemade garden treatment, chilli pepper spray can deter rabbits, squirrels, and even deer from getting near your plants. It can also get rid of existing bugs like caterpillars and worms. Using natural substances, you can take chillis directly from your garden to use in this recipe. However, if using fresh chilli, we recommend wearing protective gloves to avoid contact with your skin or eyes.
Ingredients
Hot peppers (about 4-5 cayenne or jalapeno peppers will work well)
Water
Mild soap
Method
Put on your gloves and slice your peppers.
Blend with approximately 200ml of water, creating a puree.
Bring this puree to a boil in a saucepan, adding more water.
Let the mixture simmer for around 15 minutes to ensure that the chilli is fully infused in the water.
Remove the saucepan from the heat and allow the mixture to cool.
Once it has fully cooled, strain it with a sieve or cheesecloth into a container.
Add 1 teaspoon of mild soap and stir well to combine the ingredients.
Transfer into a spray bottle for easier application and clearly label the bottle.
Shake well and spray onto the areas you want to deter/kill pests. This may include the ground around your plants or directly onto the leaves of affected plants.
Re-apply every 3-4 days, especially after rainfall.
What's Next?
We hope these effective natural garden sprays help you finally banish any pesky pests from your fruit and veggie garden. If you're curious to know more about how to prevent an infestation, you can check out our previous post. Or, learn even more ways to make your garden great by checking out our knowledge hub. Don't hesitate to contact us on social media (@gardeningexpress). We would love to hear from you!