We're sure you agree that gardening is a great, incredibly rewarding hobby. There's always something to do and even more to learn. However, that also means that there is a lot to keep track of and even experienced gardeners can become overwhelmed. This is especially true if you're starting a fruit and vegetable garden. There are so many important dates to be aware of and timing is everything to ensure your produce is perfect. That's why it's a great idea to create a gardening journal.
A helpful tool, it allows you to gather your thoughts and make notes about your plants. An excellent way to note important dates, general tasks and gardening tips. This one simple technique can transform your experience and ensure that your veggie garden is even more fruitful. In this post, we will be diving into how and why garden journaling can be beneficial. Plus, we'll even show you how to create your own, allowing you to keep on top of every to-do.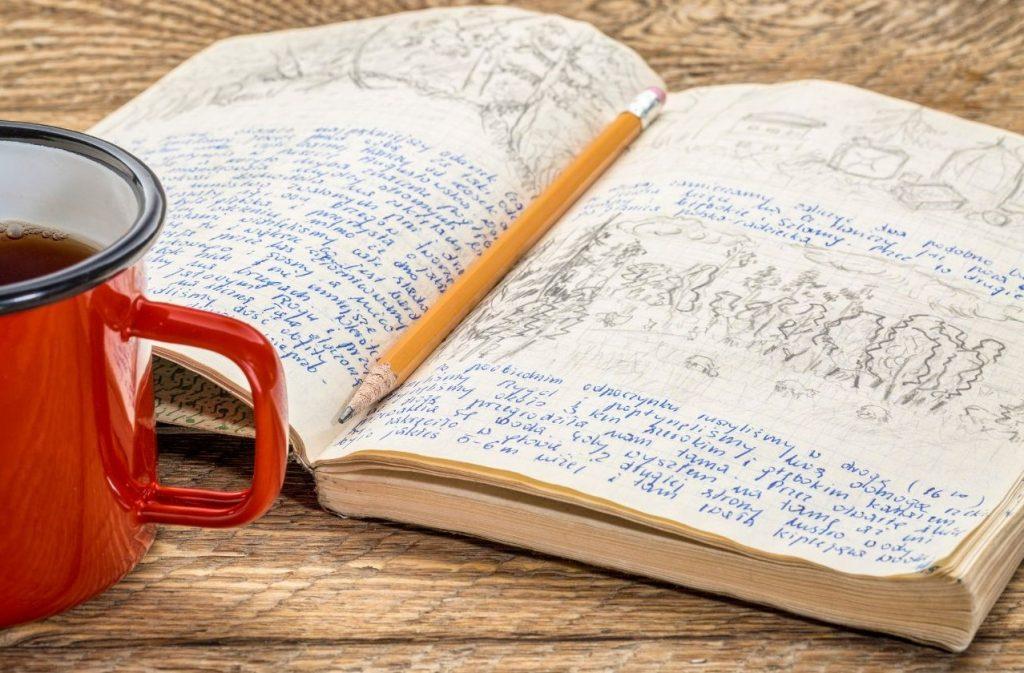 Benefits of keeping a garden journal
Maintaining a garden is no easy feat and unfortunately, we haven't stumbled upon any magical tricks to make it effortless (we wish). However, keeping a garden journal certainly comes close. It may seem silly at first to keep a notebook by your side to jot down observations and list your tasks. But you'll soon find that this little book will become a big lifesaver. Here are just a few ways your journal can benefit you…
Make decision-making a breeze
It's well known that keeping a journal is great for allowing the writer to take a step back and reflect. This is especially useful when keeping a gardening journal as it gives you time to think through your options, properly plan and thus make more informed choices. If you start your journal now in a few years you'll have a full account of your journey, allowing you to identify patterns from year to year to help you determine what fruit and veggies worked best in your space. This will keep you from later planting a species that has a low chance of success, saving you time and money.
Not only that, but a detailed garden journal means that you can keep notes on your garden's microclimate. Identifying the sunniest areas and allowing you to plan accordingly to maximise efficiency. For instance, you'll know exactly where the best place is to allow your sun-loving tomato plants to receive at least 6 hours of sunlight per day.
Maximise your time
Your time is precious, so it's best not to waste it. Aside from planting, a fruit and veggie gardener's day is taken up with many other little tasks that are essential for keeping things running smoothly. This may include weeding plants to keep them healthy and ensure continued growth, cleaning and sharpening tools to keep them in top shape or doing some pest control to keep critters from damaging your plants. These tasks can take up a lot of time, yet are essential for keeping your garden in a good state.
Your journal can come in handy here not only by keeping track of the last time you completed these jobs and letting you know if it's time to do so again, but also by letting you know when you'll have downtime to get these things ticked off your list. Keeping a detailed record of your garden, noting when certain produce will need to be planted and harvested, you can identify times when you'll be less busy and thus able to get these maintenance tasks completed. There's nothing worse than having to stop mid-harvest to clean out space in your shed to keep produce or take time out of an already busy day to sharpen dull shears to start pruning. By making detailed notes and keeping things organised your journal will help you create an actionable plan to get everything you need done.
Track your plantings with ease
Planning your garden layout is an important step, as you can note where each plant goes in your journal, allowing you to see what you've planted and where. While this may seem obvious and perhaps unnecessary (after all what are plant tags for?) it is incredibly useful to record, especially if working with seeds that won't sprout for some time. You may be surprised to learn how common and easy it is for vegetable gardeners to misplace and thus mistreat plants. For example, failing to water thirsty veggies because they mistook them for drought-tolerant plants. Therefore, it's key for the health of your garden to keep track of your plants in your notebook. This will also allow you to undertake companion planting with ease, placing plants with similar needs beside each other.
Wave goodbye to forgetting important tasks
Finally, your journal will also keep you accountable for all your tasks, no matter how big or small. Keeping a written record of each to-do will make you more likely to get things done. The satisfaction of ticking them off one by one will be irresistible and incredibly motivating. You'll no longer have to rely on guesswork or your memory throughout the gardening season. Plus, having a written record allows you to set deadlines with ease.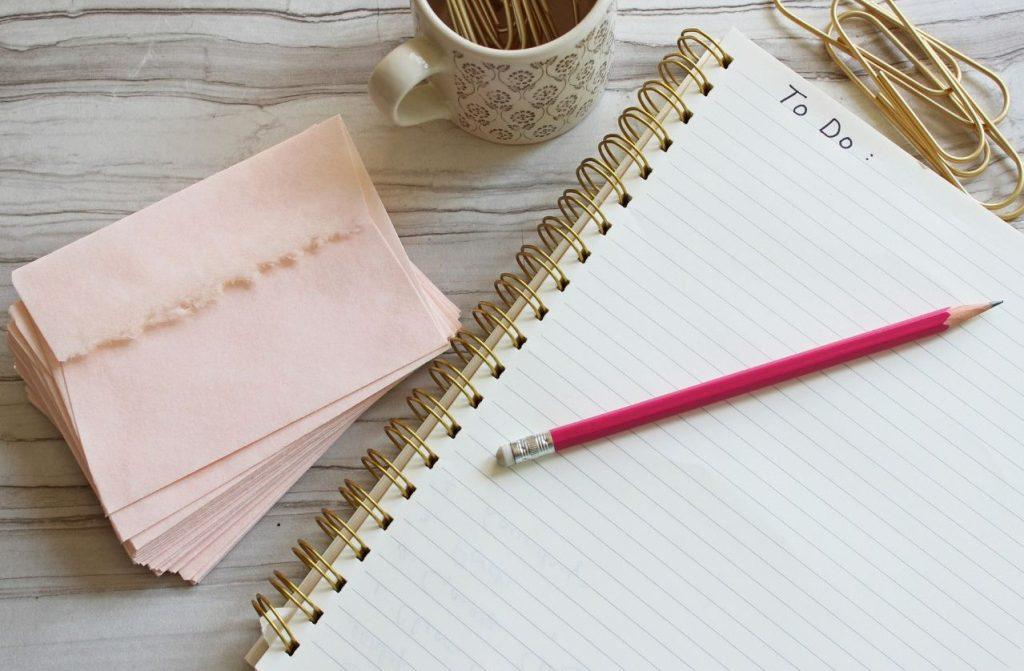 What should you record in a garden journal?
So, now that we understand the benefits of keeping a journal, it's time to think about what you should actually record. The great thing about this is that you can completely customise it to your needs, there are no set rules for what needs to be included. You could add pictures of your garden and keep track of what you're planting or use it to track weather patterns, it's completely up to you. To help you get started here is a list of things gardeners like to include in their journals…
Gardening goals for the months ahead.
General to-do lists and calendar.
Expense tracker.
Key information on your plants and their growing requirements.
Key plant and harvest dates.
Weather and temperature tracking.
Photos of your garden and sketches of your planned layout.
Soil amendments.
Fertiliser tracker.
Watering guide and tracker.
Pest treatments and dates.
Crop rotation notes.
Companion planning notes.
Tracker of produce that you have preserved.
Weekly observations and plant tracking notes.
List of successful vs. unsuccessful plants.
How to create a garden journal
There are many types of garden journals, from those that catalogue the growing season via images, to those that are comprised of your written notes and tips for keeping your plants in bloom. No matter what you want to keep in your journal, getting started is simple. Just follow the steps below and you'll be a real master gardener before you know it.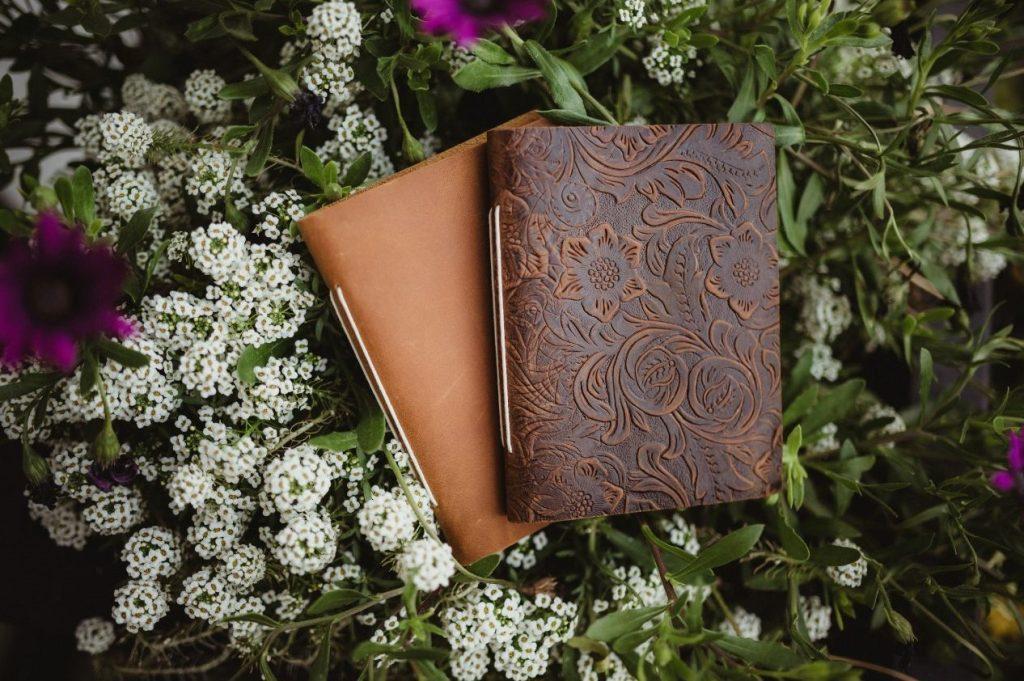 1. Choose your notebook
Whether you favour a spiral notebook that allows you to rip pages out as you go or something sleek and leather-bound that makes every entry feel special, there's no wrong choice here. Just pick something that suits your needs. Fancy a go at bullet journaling? Try some plain or dotted paper. Want to take your notebook with you at all times? Go for a small, lightweight option that you can slip into your pocket.
Or, if you want to create your own, download our printable gardening journal to get started. It includes a weather tracker, calendar and plenty of pages for notes and observations. Just print out as many pages as you want to complete your own personalised journal.
2. Add a table of contents
Essentially a garden journal is a record of all the information you need to help you make sure your garden thrives. You'll be adding sections about soil, pest treatments and an area to keep to-do lists to ensure you don't forget anything important. To be able to access these sections with ease, once you've chosen your notebook it's time to start by creating your title page and tables of contents.
Your title page will simply include your name and address to allow for its safe return if it's misplaced. Your table of contents will include all the sections you'll need, though don't mark them with a page number just yet. You can even complete your table of contents at the end if you're worried about changing your mind.
3. Create your sections
Divide the pages of your notebook according to how many sections you need and how much space you expect each section to take up. Use the ideas that we have provided in the sections above to help guide you. You can create a divider page between each section to help you keep things organised.
4. Include 'before' pictures of your garden
We recommend taking some 'before' images of your garden to stick into your journal. This will not only help you to compare your space at the end of the process, but it will also help you with your landscape design planning. This should also inspire you throughout the process. Being able to look back and see how your garden used to look is incredibly motivating and will give you more confidence in your gardening skills.
5. Keep some blank pages at the back of your journal
This is so you can continue to write notes if you run out of pages in your sections. Or, use them to brainstorm your next big idea. You can even fill these final pages with 'after' pictures of your garden once the season is over. This will help to remind you how far you've come on your gardening journey and give you some motivation to continue into the following season.
6. Add a waterproof cover
Now that you have the inside of your journal sorted, it's time to protect the outside. As you'll be carrying this journal with you in all weather conditions, through the muck and mud of your garden, it's worth adding a plastic, waterproof cover to whatever notebook you are using. You'll want to look back on these notes during future seasons, so make sure that you've protected the pages from dirt smears and water splatters.
How to stay consistent with your journal
If you feel like you're not likely to stick to updating a journal, we have a few tips that might help. First, try to make a habit of adding to it. Keep it by your side whenever you're out in the garden and set aside a specific time each week to go through the sections to update them with your findings. You can do this with a cup of coffee in your hand as you get ready for the day or after dinner as things are winding down. Whatever works best for you.
It also helps to set reminders on your phone for the first few days or weeks to keep you on track with updating it. This first stage is important as you don't want to get to the point where you feel like you've already fallen behind and want to give up. Finally, it helps to keep things simple. Don't overcomplicate matters by making your journal too complicated or overwhelming by adding loads of sections that require lots of detail. This is especially important if this is your first garden journal. Instead, keep things simple and let yourself get creative by adding pictures, sketches and lots of colour to help keep things interesting. This should be a fun activity to track your progress, not a chore.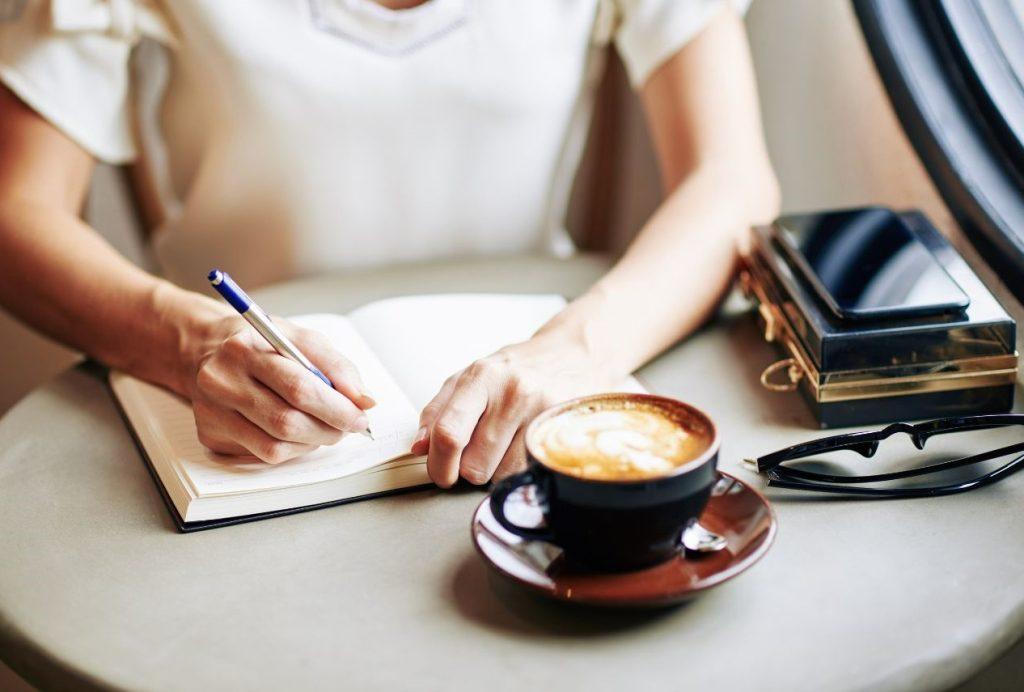 We hope this article has inspired you to start your own journal to monitor your process in the garden. If you are creating your own or use our handy guide, we would love to see it! Share your pictures by tagging us on Instagram (@gardeningexpress). For more helpful tips and tricks on how to create your own fruit and vegetable garden keep an eye out on our knowledge hub. We'll be covering everything from how to find the best seeds to all you need to know about preparing your space.