From freebies to frugal finds, starting a vegetable garden or allotment on a budget is possible. With food bills rising nationwide, we're all tightening our belts. We suggest you create a small kitchen garden filled with fruit and vegetable plants to keep grocery bills low. However, this may seem impossible if you are already trying to save. After all, growing your own fruit and vegetables requires a lot of tools. However, starting your garden for free, or at least for very little, is possible. It just takes patience, persistence, and know-how. We've put together this article to let you in on our secrets for finding inexpensive or even free plants.
6 easy ways to get inexpensive or free plants
Grow from leftovers
There are lots of ways to get fruit and veggie plants for free. One of the easiest involves using produce that is already in your kitchen. Growing from scraps is frugal and anti-waste, so what's not to love? You can develop a range of vegetables like carrots and potatoes by taking cuttings, leaving them in water so that roots will grow, and then transplanting them into your garden. Just cover in soil and add mulch. Before you know it, a whole new plant will be sprouting. For a more in-depth look at how to grow from kitchen scraps, check out our zero-waste gardening article, available on our knowledge hub.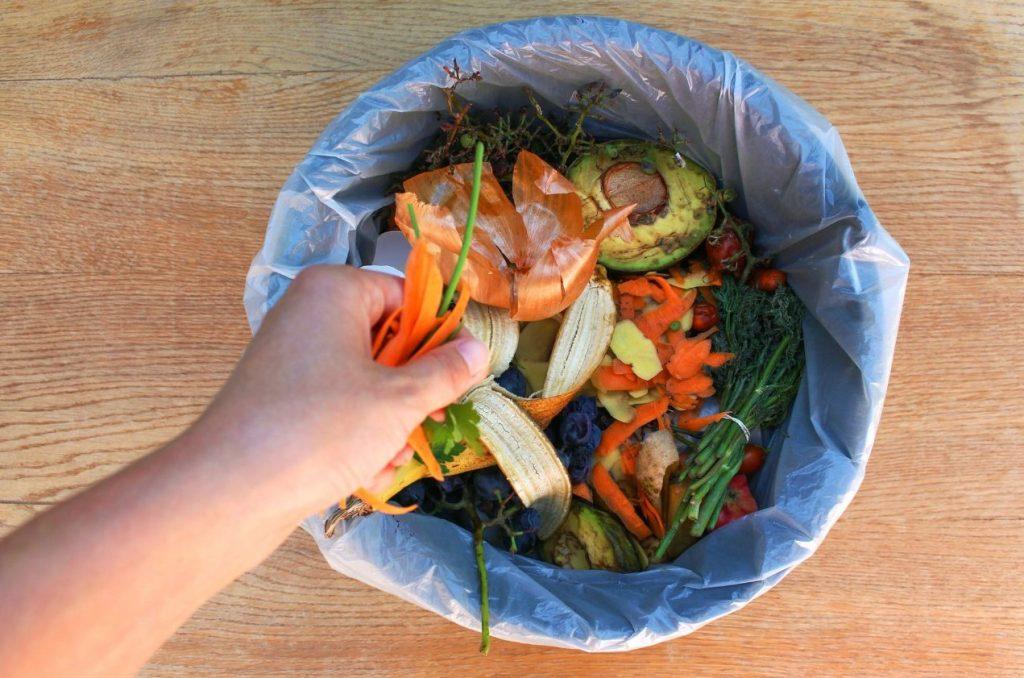 Attend a seed or plant exchange
A seed or plant exchange is a great way to save money while starting your garden and allows you to meet like-minded gardeners. They can even offer some helpful tips for growing fruit and vegetables. In any case, a seed or plant exchange is excellent if you have multiples of a packet of seeds or seedlings. Just exchange those beans and courgettes you have for that tomato plant you've been eyeing. Even if you don't have any extra seedlings, you may be able to barter with other items on hand, like bags of compost or old tools. You could even try explaining that you're just getting started. Some gardeners would be happy to part with their extra plants to help you out.
You can find these exchanges through your community garden (but more on that next) or online. Often there are dedicated Facebook groups in your area that will arrange swaps for local gardening enthusiasts, so keep an eye out and don't be afraid to ask around.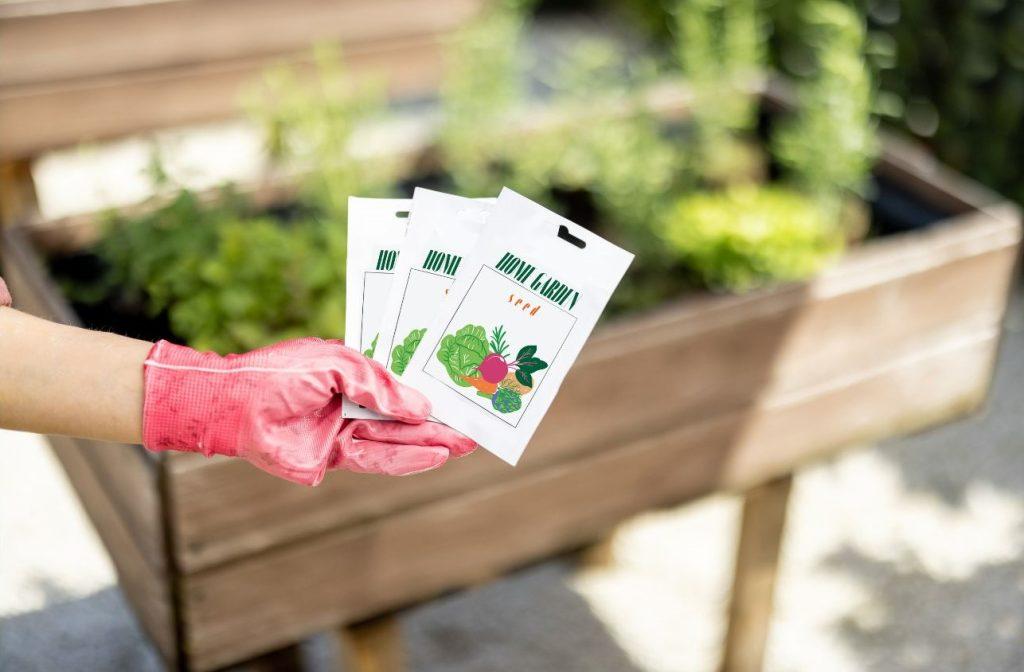 Join a community garden
Joining a local gardening club is a great idea for every newbie gardener, regardless of whether or not they are looking for free plants. A community gardening club provides a support network that can offer great advice to help you along your journey. And it's true that gardening communities often have surplus fruit and veg plants that they are willing to share with members. Even if this is not the case, gardeners are a friendly bunch, and those that you meet will likely be more than willing to help you out by offering free cuttings, seeds or plants to help you get started. Gardening communities can also help you with garden tools and accessories like plant pots and garden markers.
To find your nearest community garden or local group, it's best to search on your county's website or call into your local library to ask.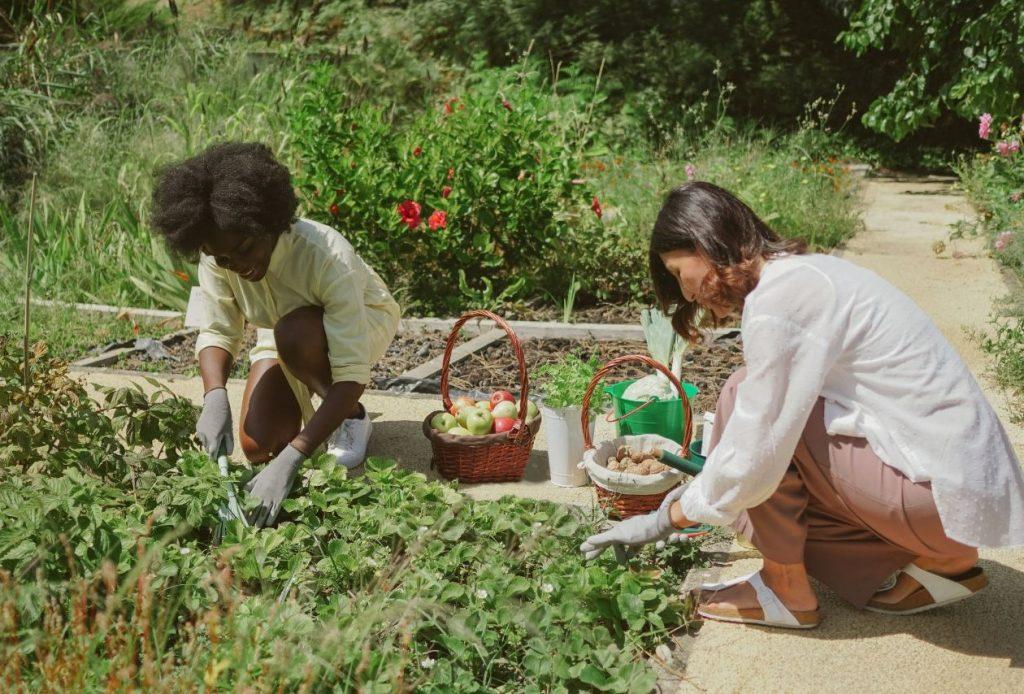 Learn to propagate
Propagating is the process of taking cuttings from already existing plants and using them to grow new vegetables. This can save you money if you plan on growing a lot of one particular fruit or veggie. Or, if you are just starting out, you can ask your friends or neighbours for spare plant cuttings to use in your veg plot.
Depending on the fruit or vegetable, you will likely need about 6-8 inches of new growth or a sucker shoot. Once you have this, make sure that all but the top two sets of leaves are plucked off. Then, keep it in water and sunlight until it develops roots (this takes about 2-3 weeks). Once the roots are showing, you'll be ready to transplant them into the soil in your raised bed. This is a great way to grow a new plant for free. Just remember to be respectful and do your research to ensure you are taking the cuttings properly.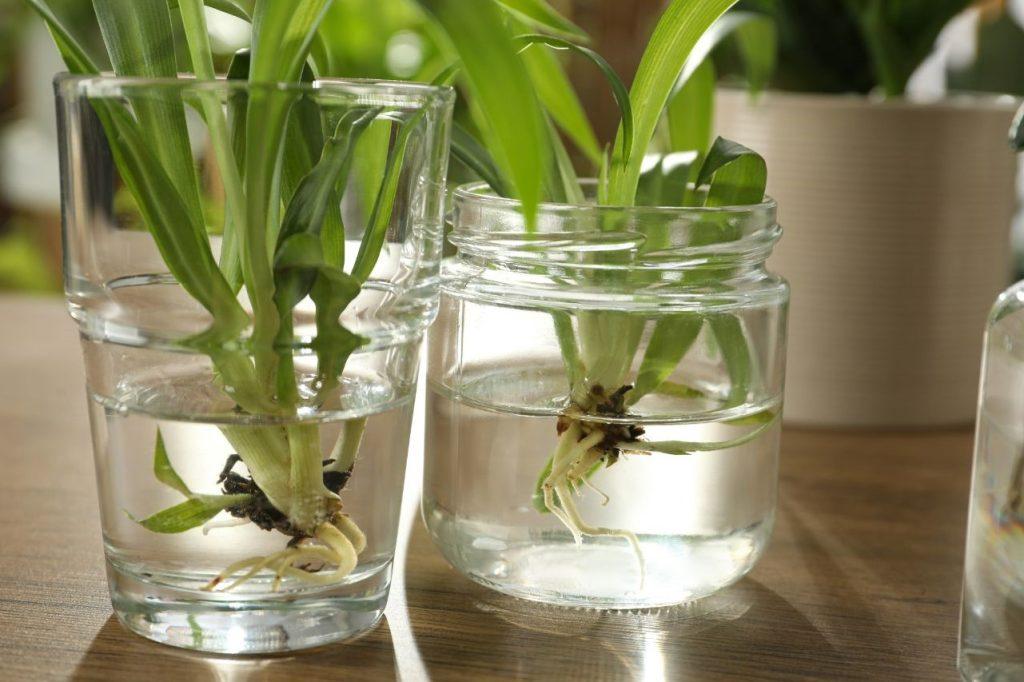 Keep an eye out for sales
Purchasing plants doesn't have to be expensive. Your nearest garden centre likely has a clearance or reduced section that you can check out. While you may not be guaranteed to find exactly what's on your wish list, you may stumble across a few hidden gems if you're lucky. Also, don't be afraid to go up and ask if any plants are about to be thrown out. You never know; they must just let you take one or two home for free, especially if you are a regular customer. A lot of plants can be brought back to health with a little TLC, so it's always worth a shot if you're on a tight budget.
If you don't have a garden centre near you, that doesn't mean you'll miss out on snagging some bargains. We strive to keep prices low at Gardening Express to make gardening accessible to everyone. That's why we often have great discounts on our already affordable seeds and seedlings. Just sign up for our mailing list and keep an eye out on our website to snag an incredible deal. This is also a great option if you are keen to start your new garden right away and have specific plants in mind. There's no need to compromise on your fabulous garden ideas when you can get exactly what you need for less.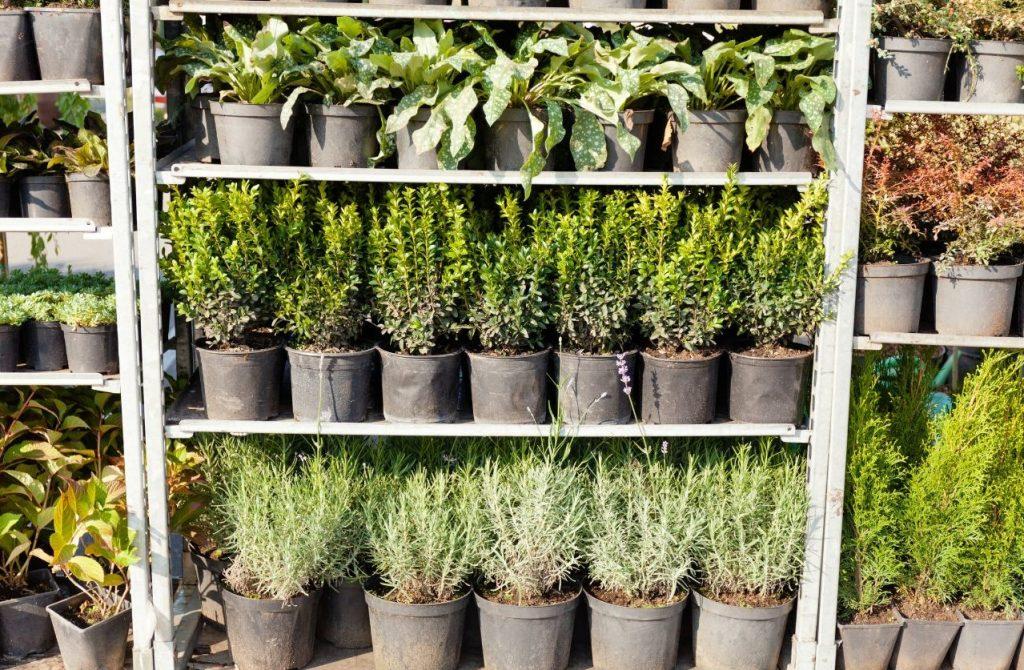 Check online groups
Many online buy-and-sell groups are great places to find fruit trees, young plants, and other gardening equipment for free or at very little cost. You would be surprised at how many people have spare plants they want to offload. You can find local groups on Facebook to join or check Gumtree or other online marketplaces. If you don't fancy waiting around for the right plant to become available, feel free to write your own post explaining what you need. You may even want to barter with something you already have but no longer use. This method may help you receive replies more quickly.
It may take a little time, but many gardeners have much success using this method. It's a great way to keep costs low and saves you from having to fork out for strawberry plants or fruit bushes, which can be expensive to buy. Once you find the right plant, you simply need to collect it from their location or pay for postage and packaging. Just remember to take the necessary precautions if you are travelling to pick something up from a stranger online.
What next?
Now that you are ready to grow your own produce, it's time to put the advice in this article to work. Don't forget you can source low-cost vegetable and herb plants and seeds on our website. And, for even more ways to save money while veggie gardening, check out our article on the subject, available on our knowledge hub. Please don't hesitate to share your own budget gardening tips by tagging us on social media (@gardeningexpress). We would love to hear from you!