If you want to get into gardening but you have a family and are wondering how to get the whole family involved in your gardening plans, look no further. Whether you have young children, teenagers or even just other adults living at home, there are so many ways to make gardening fun and interesting! Gardening doesn't need to be tedious and time-consuming if you don't want it to be. There are loads of ways to incorporate upcycling and opportunities and bring the fruits of your labours back into the rest of your life (particularly when growing fruit and veg!) So there's something for everyone when it comes to getting outside in the garden.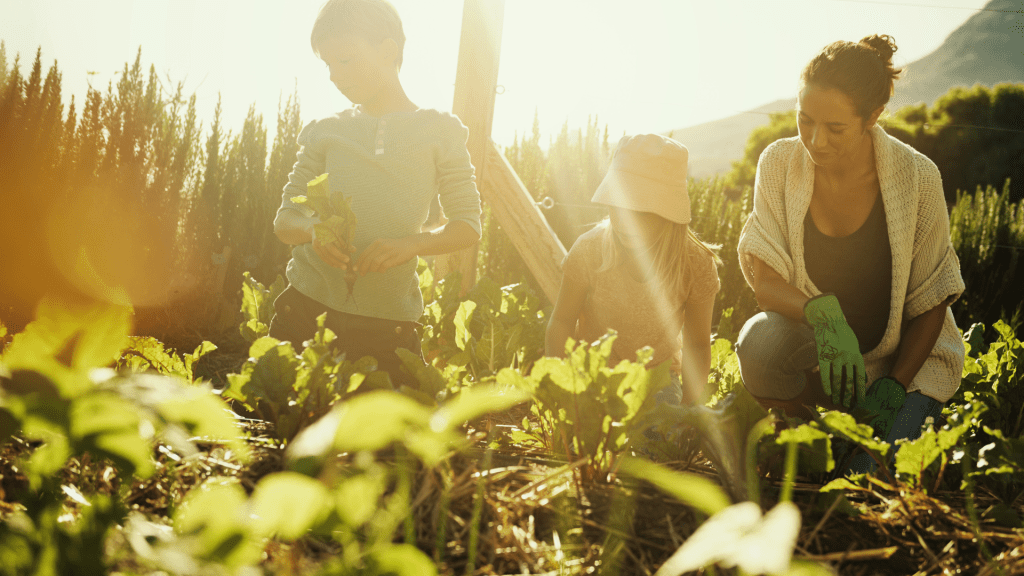 Learning Objectives:
Identify different ways to get your family involved in gardening
Try out some of these different projects with the family
Here are just a few examples:
1. Food
This is something for everyone to get involved with. Growing fruit and vegetables in the garden is a great way to keep gardening interesting, as you know that you will receive a little reward for all your hard work in cultivating a crop, no matter how small or large. Even just a few strawberry plants can keep gardening interesting for young children so that they can watch their own fruit grow and then be able to eat the fruit at the end. You can even come up with seasonal meal plans which consider the harvest times of different fruit and veg. 
2. Cooking
Following on from growing your own food, cooking and baking is a great way to use all of those harvested fruits and vegetables. Why not grow some berries and fruits and use them in different sweet treat recipes? Jam, muffins and pies are all great ways to use your harvested fruits. We have a wide range of fruit trees and bushes available on our website, as well as the smaller strawberry plants which are especially good for young kids to get to grips with gardening.
3. Ornaments and Decorative Pots
Even something as simple as selecting fun ornaments or decorative planters is a good way to get kids involved in gardening. Or, if you're feeling creative, then you could always decorate your own planters together. It can bring character to your garden while allowing your children and young people some creative license and freedom with their gardening journey.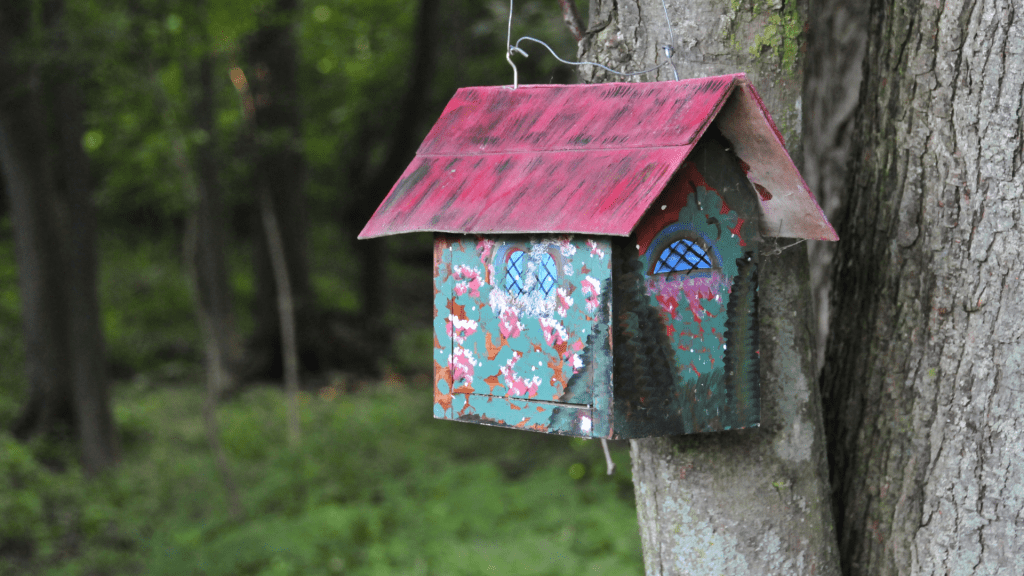 4. DIY Projects and Crafts
Similarly to decorating your own pots or planters, some bigger DIY projects can be included to make things more interesting and a little more challenging. Whether its furniture, ponds, a  bird feeder or bird houses, these are all brilliant starting points to try:
'DIY Pond'
If you wanted to attract some more wildlife to your garden and fancy a DIY project that you can include the whole family in, why not create your own little wildlife pond? This is an excellent addition to a family garden, though it is advised to cordon a pond off if you have younger children about.
Find a water-tight bucket or container.
Place bricks, rocks or upturned pots in the container to add different heights for different wildlife.
Add more soil or smaller stones at the bottom, also.
Add some water plants for some foliage and extra hiding spots for wildlife.
Add water and you're all set!
This is a great way to introduce your kids to gardening, DIY projects, and wildlife. 
5. Sectioning out your Garden
Sectioning out your garden is a brilliant way to give your kids or young adults a little bit of freedom with their gardening. Living archways, hedging or even low fences can help to separate out the garden. Larger gardens are better for this so that everyone has a substantial amount of gardening space but it could work in smaller gardens too, incorporating hanging baskets and vertical planting if needed. Not only does it give the kids their own room to be able to grow and tend to their plants, but it will also give them a little bit of privacy, to go out into the garden and be out in nature without having to be sat with other people – nature can be peaceful, so to have your own little corner of it can really boost this peaceful feeling.
Why not implement some raised beds, so it is easier for the kids to tend to their plants? You can also find smaller gardening tools and sets, with fun patterns to really pique their interest.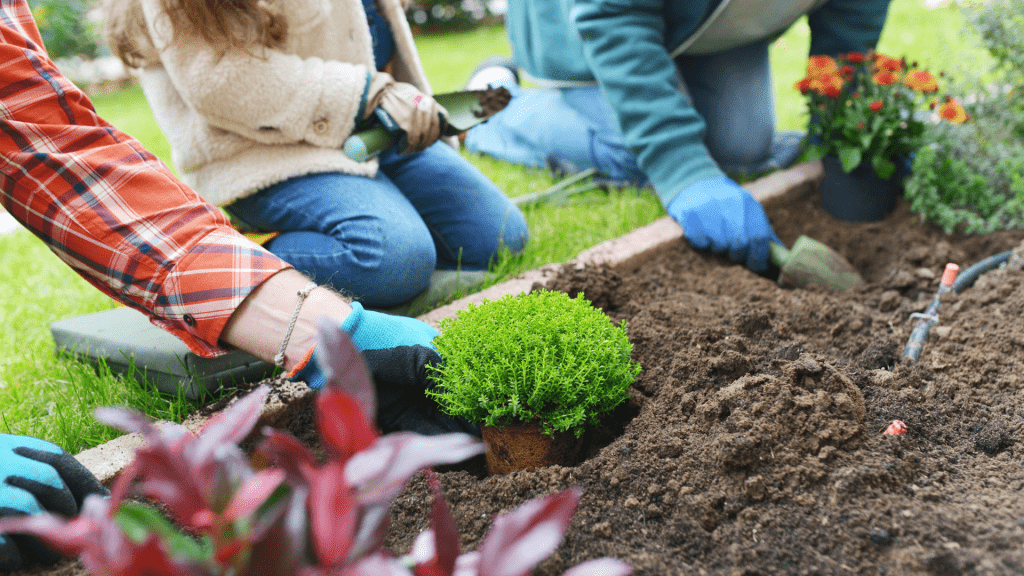 6. Insect Hotels, Bird Houses and Bee Houses
Being out in the garden more often will include coming into contact with a lot more wildlife, such as birds and insects. One of the best ways to help children to be more comfortable out in the garden and around these creatures is to buy or build insect hotels, birdhouses and bee houses.
Most people will have heard of and perhaps owned a birdhouse or two in their time, but bee houses are really helpful for solitary bees and can help kids to be less scared of them – bees are our friends, not something to be scared of!
Bird houses are quite simple to make and most people will already know how to do this, but bee houses are relatively new in terms of the mainstream options for rewilding and attracting wildlife to your garden.
You can either start with a solid, thick piece of wood to be able to drill holes into or three long, thin pieces of wood and two more squared pieces for a top and bottom, to construct the bee house yourself.
Once you have chosen which option you want to pick, this will influence your next steps. 
If you have chosen one solid piece of wood, then you can drill holes into it, of various sizes, at least halfway through the wood, though preferably around 3/4 of the way through – make sure not to go all the way through!
If you have chosen to construct it yourself, then you will need to use screws or nails to put the pieces of wood together, forming an open box. You then need smaller blocks of wood cut down to fit inside the beehouse, or twigs and branches of various sizes to fit around this size as well. You will then need to drill through these – making them all different sizes again and fill up the beehouse with these.
Once this is done, hand the beehouse in a fairly sheltered location and wait and see what happens.
Over time, you will start to see the drilled holes/sticks/blocks filled up with leaves and other such things. This is evidence of bees nesting in the house. Solitary, cavity-nesting bees like Mason bees and Leafcutter bees will go into these small lanes, lay their eggs and fill them with pollen and nectar before blocking the lanes with leaves, mud and other things they can find. The eggs will then hatch over time and the pollen and nectar are ready to feed. Eventually, they will leave this bee house and it will start all over again another time. It's the perfect way to see the circle of life in your very own home! 
There are other more permanent designs you can purchase out there, but this is a temporary, DIY version.
If you consider incorporating bee houses, bird houses and other insect hotels of some description, you could also implement wildflowers and other insect-attracting flowers to bring more insects and bees to your garden.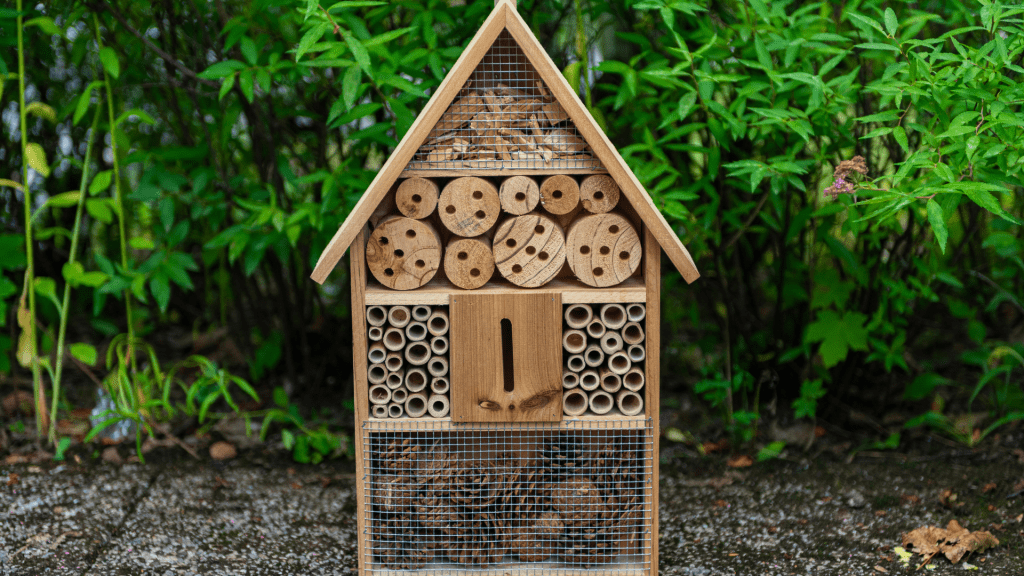 Coming Next
Getting kids and teenagers involved in gardening can seem like a big task, but if you make it fun and interesting they're more likely to want to help in future and keep the garden looking nice and tidy! There are so many activities to start, this list is only a very small selection. You can always tailor your activities to your garden's needs and your own – gardens and wildlife are so versatile you'll never be short of more things to try. 
The next stage of our course is Module 29 – Creating a Gardening Schedule.