Gardening doesn't have to cost a fortune. In fact, there are numerous ways for transforming a garden on a budget. There are a lot of low-cost garden ideas and even a few DIY projects to improve your balcony, patio, or a small garden.
There are a lot of smart ways to make your garden great without breaking the bank. Some of these smart ways include simple garden lighting, unconventional outdoor furniture, pretty planting, and making a statement with outdoor styling for summer garden parties. You can transform any garden into a tranquil haven, country retreat, or alfresco dining area on any budget with just a little planning and a few clever tricks.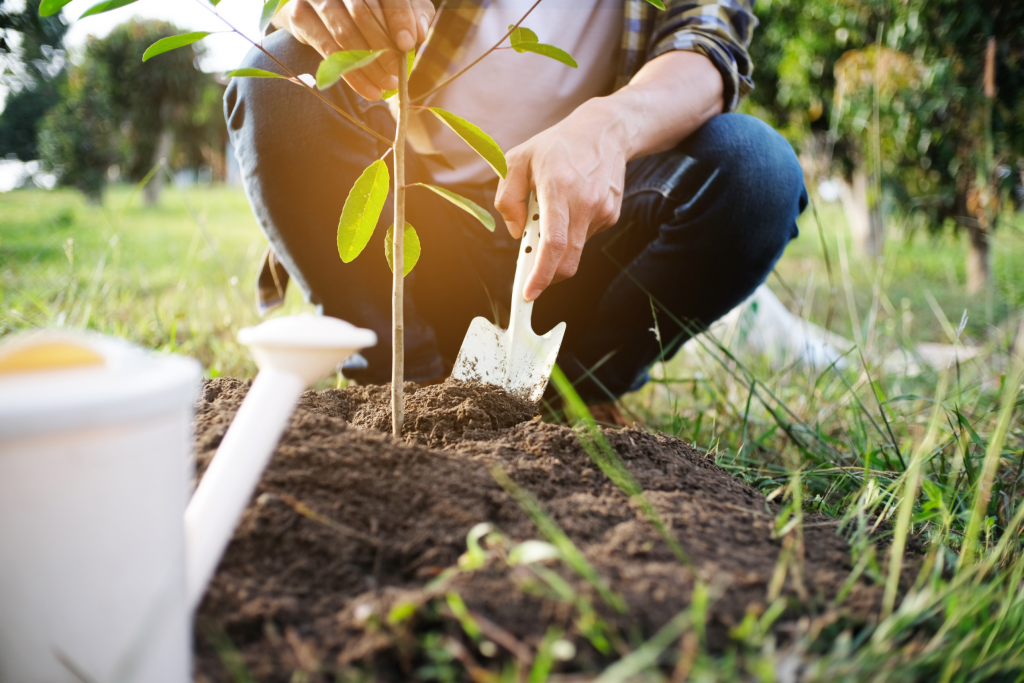 Tip 1: Grow from seeds
Want to have plenty of plants and stretch your gardening budget? Plant your vegetables, annuals, and perennials from seed as an inexpensive way to make your garden flourish. If you are a beginner, we suggest looking for easy-to-start seeds until you feel more comfortable working with harder-to-grow plants.
Don't forget to collect and save your seeds so that you won't have to spend more money, and you can build up a nice variety to regrow the following year. Make sure to keep any spare seeds you have purchased and not used; most seed packets will contain more than you need.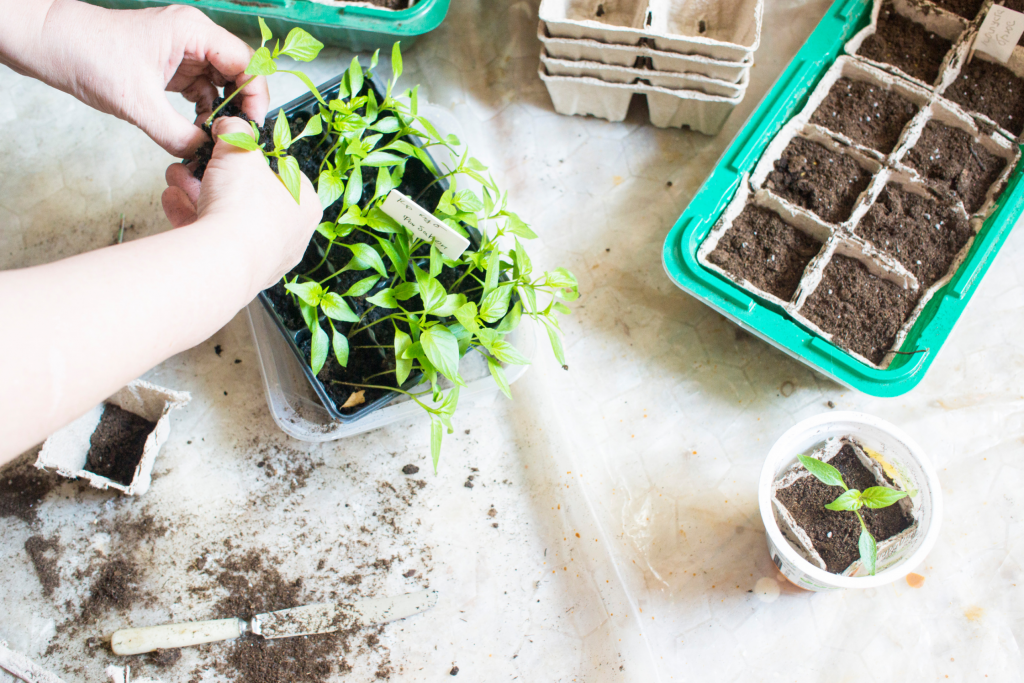 Tip 2: Add some paint
You may think a quick layer of paint can't solve many issues but in fact, it is a powerful, affordable way to bring a little life back into the garden. A touch-up of paint on the woodwork or a brightly coloured coordinated garden can fully transform the garden from feeling a little run down. But make sure to choose the right paint for the job to save yourself from having to repeat the process. Talk to a professional when you are looking to purchase the paint as they can guide you for the best paint for the project and your budget.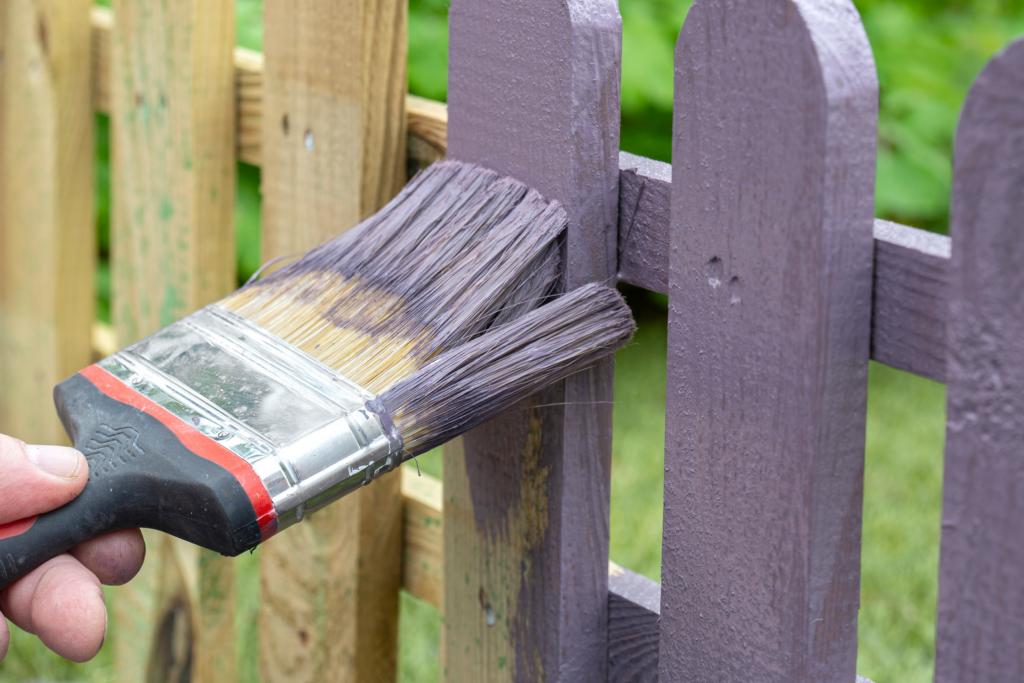 Tip 3: Choose the correct plants!
We recommend purchasing perennials over annuals if you are on a tight budget. With annuals, you must keep replacing them with new ones each year, which is not very cost-effective. Instead, buy perennial plants that will grow year after year without being replaced if grown in the proper conditions for that plant. For a lower-cost garden in the long term, choose perennials.
Tip 4: Keep the flower beds tidy!
Wanting to spruce up your garden on a budget? Keep your flowerbeds and borders tidy, if they are dirty and unorganised they tend to make the garden feel a little less loved. To make the process simple and so you don't have to repeat the process so often, try pulling any weeds up from the roots so they don't grow back as fast.
A simple but very effective method is to show where the edge of the grass is. Create a clean cut using an edging iron on the grass or brush the wood chips off the border. This task outlines the garden and makes everything look modern and well-maintained.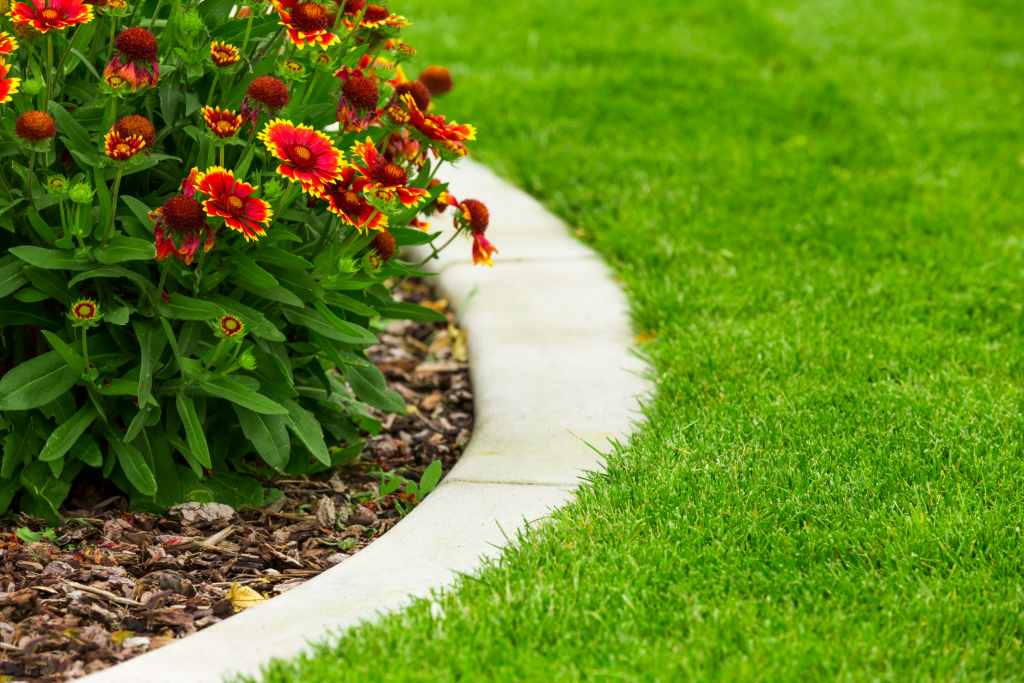 Tip 5: Purchase special deal plants
If you want an instant impact with some colourful flowers but don't want to wait for seeds to grow, consider looking for special deal plants. Often companies such as our own will have special deals for a wide range of plants including: bamboos, climbers & vines, conifers, ferns, veg & kitchen garden, house & office plants, ornamental grasses, palms, perennial & herbaceous perennials, shrubs & trees, roses, topiary, trees, tropical & exotic plants, flower bulbs, fruit plants, fruit trees, hedges and patio plants.
At Gardening Express, we offer limited-time offers, and very special deals – presenting you with some amazing prices with new items added daily. This offers all gardeners working on a budget the opportunity to grow any style garden they dream of, at a low price.
Tip 6: Create a budget-friendly patio or entertainment area
Is your old garden furniture looking outdated and run-down? It doesn't need to cost a lot to fix up or replace them. In fact, you can use old kitchen tables or side tables outdoors, or even purchase garden furniture when there are pre- and post-season sales. This could give you expensive-looking furniture at a low price.
Once you've spruced up or replaced your garden furniture, you can make it a completely cosy outdoor space by adding lots of soft furnishings to your seating area like throws and cushions and perhaps an outdoor rug!
Over old decking or patio, a large floor cushion and an outdoor rug will instantly transform your outdoor space into a stylish place to entertain. Choose patterns that are patterned on both sides so that you can flip them over if they begin to fade in sunlight.
Layering new-season accessories over your old garden sofa will give it a modern, cost-effective look. Even in a shady area, bright cushions and matching planting can maintain a sense of warmth.
Why not create your own outdoor bar to wow your guests? Set up a bar outside to make cocktail hour an outdoor affair rather than retreating inside each time another drink is required. The supplies you need to build your own Tiki-style serving area can be found at your local DIY store for a reasonable price. Alternately, you could keep things straightforward and upcycle an old wooden bar cart, treating the wood to protect it from the elements.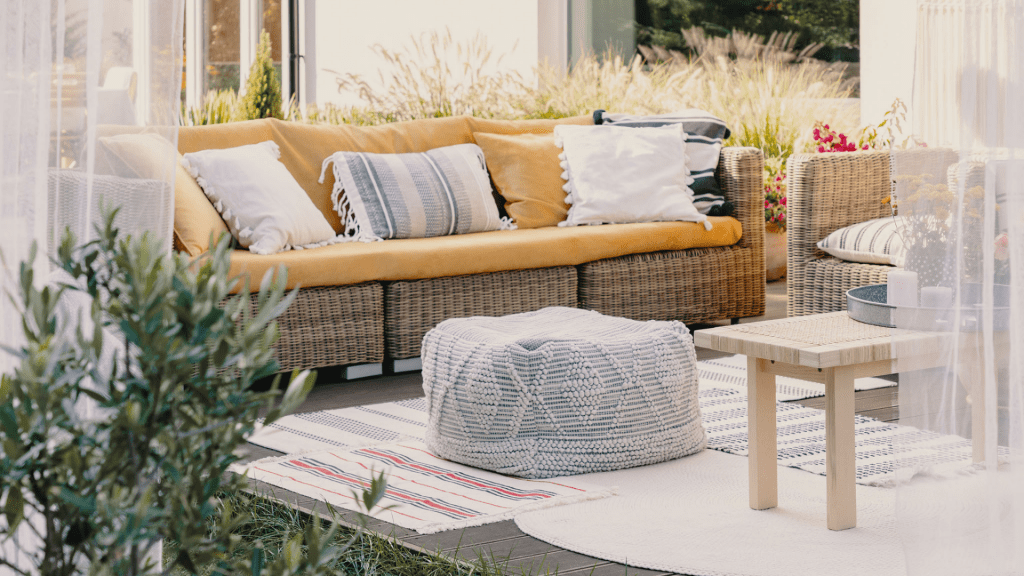 Tip 7: Grow your own
You can feed your growing vegetables, top-dress your lawn, and more by making your own compost. When you kick your compost heap off, you'll see that it's a simple approach to reusing kitchen scraps and turning other natural materials into something that can assist your plant's growth.
It's essential to realise that there are a few kinds of composting. Cold composting is as easy as collecting garden waste or organic trash. Items like eggshells, coffee grounds and filters, and fruit and vegetable peels can be used. The material will decompose into compost that can be used in the garden after around a year.
When you use hot composting, you have to be more involved, but in return, the process goes faster. During warm weather, you will receive compost within one to three months. For fast-cooking hot compost, you need the following four things: water, nitrogen, carbon, and air. Together, these things nourish microorganisms, accelerating decay. You can begin a second batch of compost while the first one is still "cooking" in the spring or autumn when garden waste is plentiful.
Vermicompost, which is made with the help of worms, is another kind of compost. These worms release nitrogen-rich castings when they consume your food scraps. For this, you can't just use any old worms. Redworms are required. Composting worms can be purchased at specialised garden centres or online for a reasonable price.
Tip 8: Use gravel
Adding new paths made of gravel is yet another low-cost, low-budget design idea for gardens. By directing the eye from one area to another and assisting in the creation of structure, laying out a path adds interest to the garden. When comparing gravel to slabs or stones, it is essential to keep in mind that gravel is the path material with the lowest cost.
Mark the area you want to cover with gravel and remove any loose grass and soil to make your own gravel path. To prevent weeds from rising through the gravel, attach a membrane that is permeable to the path. Over the membrane, apply an inch-thick layer of gravel. Because they are more comfortable to walk on, we recommend using small pebbles, about 16 mm in diameter. Use a rake to smooth the surface of the gravel after it has been laid out.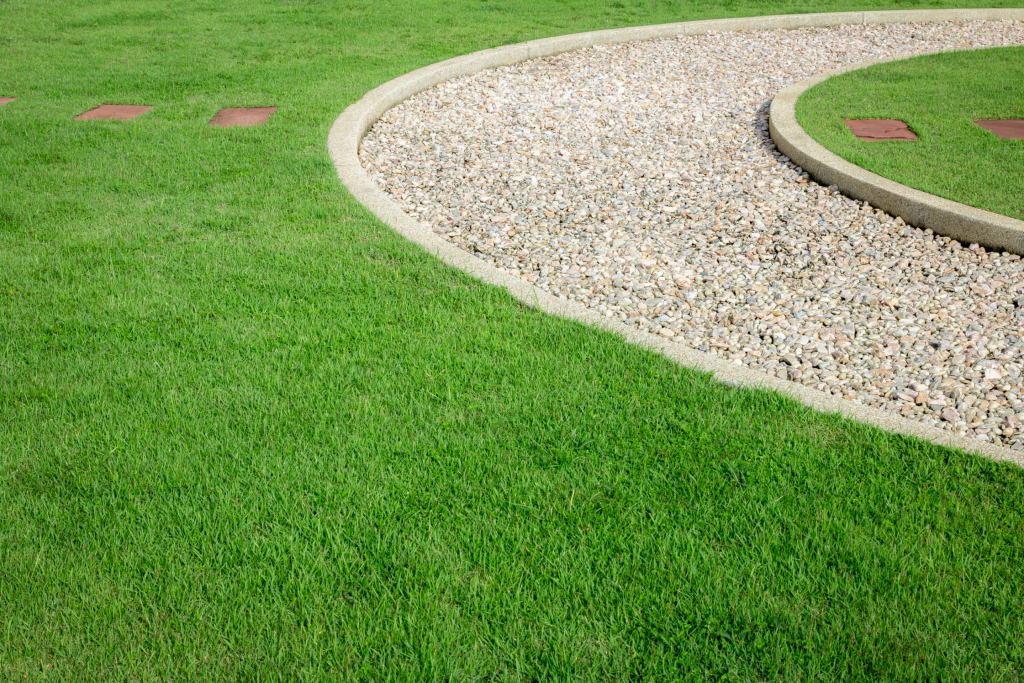 Tip 9: Budget-friendly ambient lighting
When the sun sets, permanent garden lighting can transform a garden, but it can be expensive. Solar lights and outdoor battery options are cost-effective and energy-efficient options that should be used. Try to install battery-operated or solar lights around trees or aim for lighting on various levels. Battery lanterns that stand on the floor will provide subtle up-lighting, and white solar-powered stake lights that are pushed into the ground can draw attention to a statement plant. Solar lights with an amorphous panel rather than a crystalline one offer a more stable beam and a higher rate of light absorption. For a more tranquil dining experience, suspend outdoor battery-operated lights and place candles on the table when dining al fresco at night. You can also bring a little magic to the garden by filling old glass bottles with fairy lights.
Tip 10: Incorporate climbing plants
"Climbing plants are one of our favourite budget garden ideas for adding height. They can disguise old fences and add beautiful foliage to your garden. You can create a year-round green screen in your garden by planting a jasmine or ivy climbers. Clematis and wisteria are other budget-friendly climbers that climb well and produces fragrant blooms," says Chris Bonnett, gardening expert for The Express.
Tip 11: Classy style, realistic budget
Get a work of art or contemporary garden style with matt tiles in monochrome shades for a timeless look. This is a worthwhile investment that will last you for several years because it is a bold, geographic mosaic that will never go out of style.
If you stick to a monochromatic colour scheme, this style is also extremely simple to create. For a striking modern design, use white, black, and grey tones. But you can use the monochromatic colour scheme with other colours or add warmth by using materials like copper and terracotta.
The best way to do this on a budget is to look around for deals and find ways to paint anything you already have to make something new.
Tip 12: Grow your own herbs and vegetables
Need to lower your food shopping bill in the summer months? It is extremely rewarding to grow your own vegetables and herbs in your garden. If you don't have a lot of space, you can grow vegetables and herbs in containers or in the ground. Some of these can also be grown in greenhouses at the start of their growing season.
In the UK, there are a wide variety of vegetables that can be grown in a garden. Potatoes, peas, onions, salad greens, and runner beans are among these. You can plant basil, chives, and mint herb garden if you don't have much room.