Welcome back budding gardeners! We have a very fun lesson in store for you today. We will be learning all about how to transform your windowsill into a beautiful mini garden, perfect for brightening up and bringing new life to your home. We'll be covering everything you need to get started, from the tools required, to tips on how to maintain your finished garden. So roll up your sleeves, grab your trowel and let's get going!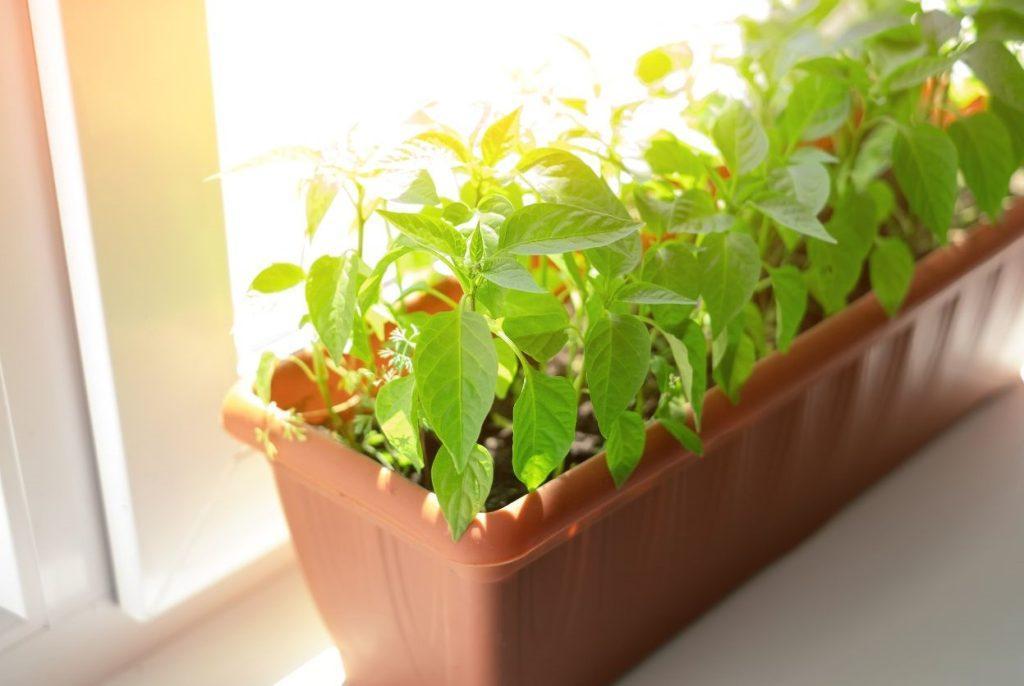 Learning Objectives
Understand what a windowsill garden is
Identify the plants that can be grown in this type of garden
Identify the tools you'll need to start your own
Learn how to create a tin can pot
Understand the steps to take to create a windowsill garden
Understand how to care for your garden
What is a windowsill garden?
Simply put, a windowsill garden is a mini indoor garden that rests on your windowsill. The collection of plants can also hang in a window box outside if preferred. A fabulous space-saving option for any gardener, it's particularly popular amongst beginners. This is not only because it is a more accessible option but also because costs are low. Creating this type of garden does not require a lot of equipment or materials, so newbie gardeners won't have to splash out much to have a go at growing their own.
It's also a great option for the anxious beginner, as this type of garden is one of the easiest to maintain due to its small size. You won't need to leave the comfort of your home to keep an eye on your plants. Plus, you won't have the added task of doing any weeding.
What can I grow in a windowsill garden?
So, now that we know why windowsill gardens are so great it's time to learn about the types of plants that you'll be able to grow.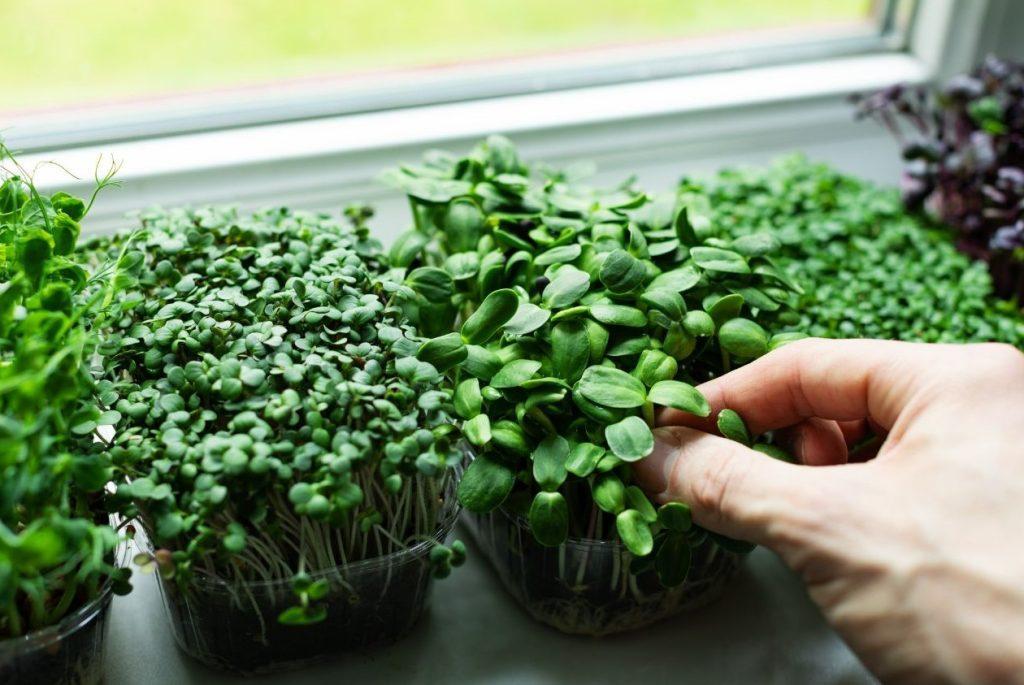 Herbs
Gardeners agree that herbs are ideal for planting in this type of garden. Most herbs grow well in small spaces and who wouldn't love access to fresh herbs all year round? Creating a windowsill herb garden means you'll only have to take a few steps to gather some basil for your spaghetti or some chives for your omelette – a quick and easy way to add flavour to your dishes. So, it seems creating your very own windowsill herb garden is a great way to go. Need some inspiration on what to plant? Just consult our list below or discover our range, ready to shop here.
Thyme
Basil
Mint
Oregano
Parsley
Rosemary
Fruits & Veg
While growing fruit and vegetables is not the easiest task in a small windowsill garden, it's not impossible. Some smaller fruits and veg can flourish on a sunny windowsill. However, most fruits and vegetables need more room to grow, so you should note that you can only produce a small amount in these conditions.
Strawberries
Cherry tomatoes
Peppers
Greens
A lover of salads? You may be surprised to learn that leafy greens are actually pretty easy to grow in this type of garden. They only require around 2-3 hours of sun per day, so are a great option if you struggle to find enough sunlight. They also don't have large root systems, so they are a great option when working with a shallow container.
Loose-leaf lettuce
Spinach
Rocket
Green onions
Microgreens
Flowers
Why not grow beautiful flowers in your garden and avoid having to fork out for overpriced bouquets again? Flowers will thrive in your windowsill garden, perfect for adding greenery to your home (and a beautiful scent). The flowers that work best include…
Violets
Marigolds
Pansies
Flowering Kalanchoe
Geranium
What you'll need to get started
As previously mentioned, you don't need a lot of tools or materials to get started. But here are a few key things that you will require…
Sunny windowsills
Set up your garden on your sunniest windowsill; choose a south-facing window if possible. This will ensure your plants get enough sunlight to grow.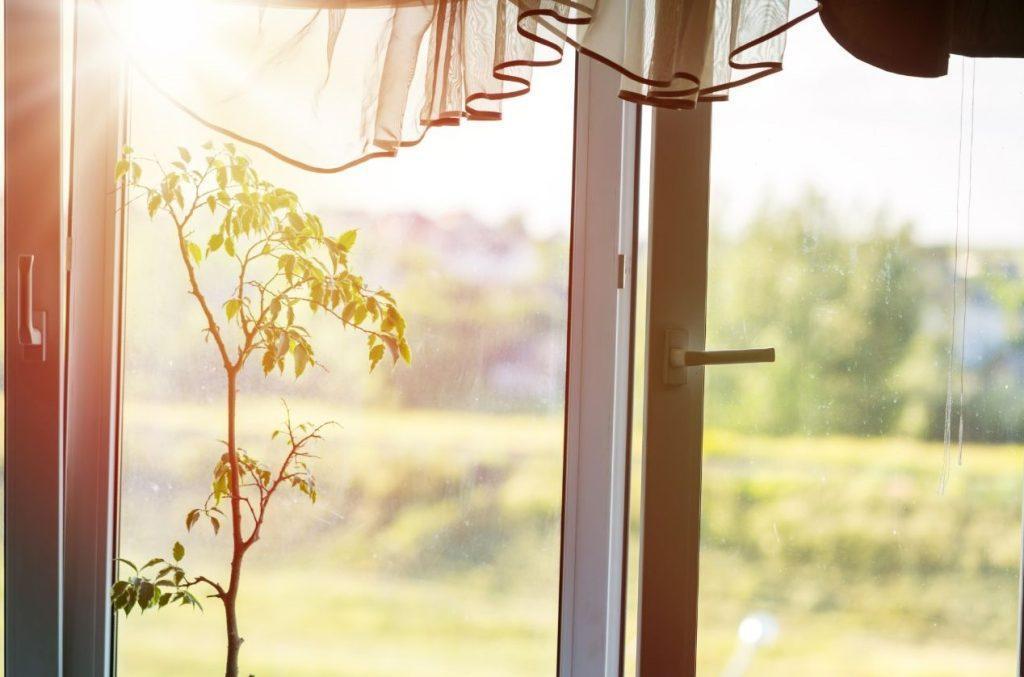 Planters
There are several different types of containers you can purchase for your garden. They range from small plastic pots to larger ceramic ones – you can even get outdoor options to hang on your balcony. Just check to ensure the pot has some holes on the bottom, and choose whatever best fits your space and needs. You can check out our range here.
Seeds or starter plants
Starter plants are partly grown already, so may be a good choice for new gardeners. However, purchase some seeds if you want to grow completely from scratch. 
Soil & compost
Gather enough potting soil to fill your container and ensure you add some compost to provide extra nutrients and assist with drainage.
Garden tools
The basic garden tools you'll need to get started include; gardening gloves, small pruning shears (or scissors will do), plant labels and a hand trowel.
Watering can or spray bottle.
Watering your plants frequently is important, so keep a mini watering can nearby. Or, use a spray bottle as it makes it easier to water those smaller, hard-to-reach areas gently.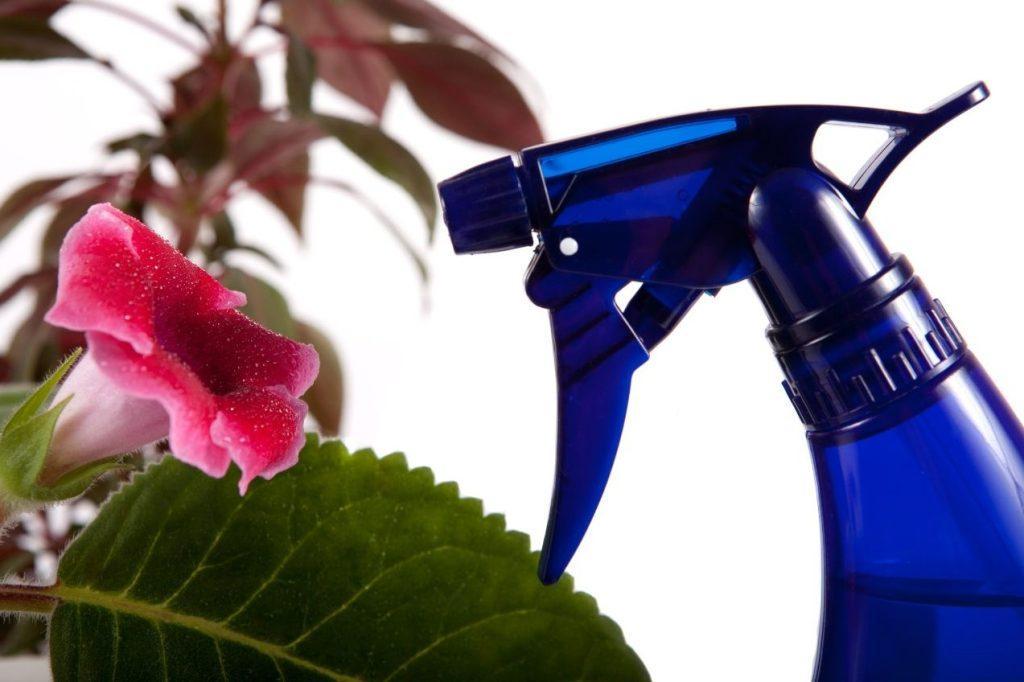 Activity: How to create your own planter
Don't fancy forking out for a fancy container just yet? Or maybe you want a fun mini-project to get the kids excited? No problem, we've got you sorted. Follow the steps below to learn how to create your own planter from a tin can. You'll have a completely unique windowsill garden before you know it. 
Gather a tin can from the back of your cupboard and clean it well.
Sandpaper the edges down to ensure you have a completely smooth surface.
Create drainage holes at the bottom of the can. Simply turn it upside down and pierce 2-3 holes with a hammer or drill. To avoid denting the can, you may want to put a piece of wood inside to provide extra support while you do this.
After this, it's time to get back to sanding to make sure all those sharp edges around your new drainage holes are smooth. If you plan on painting your tin can, we recommend lightly sanding the outside of the can to allow the paint to stick to the surface better.
Paint your can in a primer specifically designed for outdoor use (this will help protect it from the elements). The instructions on your primer should tell you how many coats you'll need to apply.
Time to get creative! Once your primer is completely dry, bust out the paints and go wild. Whether you want to stick to neutral colours to perhaps tie in with your kitchen, or go bold with some flowery prints, it's completely up to you.
Just add your soil, plant your seeds and you're ready to go. All that's left to do is put your finished creation pride of place on your windowsill.
5 simple steps to create a thriving windowsill garden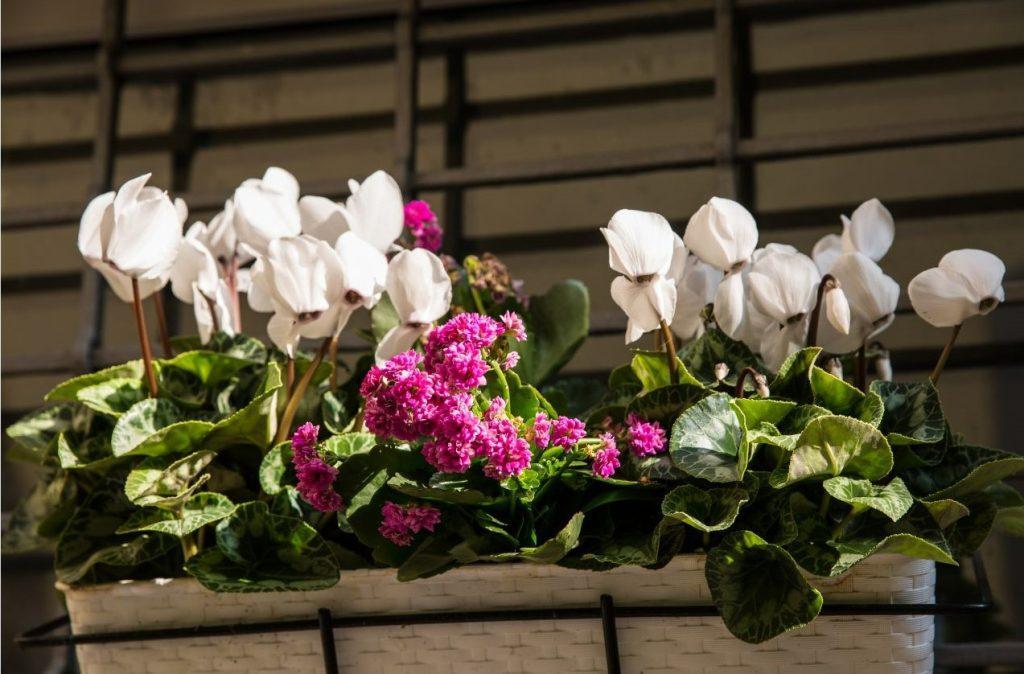 Step 1: Choose your location
The windowsill you choose to house your garden should receive around 6 hours of sunlight per day, this will provide enough light and a good temperature for your seedlings to flourish. You should also make sure that the area is well-ventilated to prevent mould. We recommend choosing a south-facing window if possible, as it will attract more light.
Step 2: Select your container
Whether purchasing your container or making your own, there are a few things you'll need to consider. Mainly, how large do you want your garden to be? If you wish to start small you can always choose some small pots or even a jar. For something a little bigger you can choose from speciality plastic or ceramic containers. Try to ensure that whatever you choose, there are holes in the bottom. This will mean that if you happen to overwater, you won't flood your plants. Add a saucer or tray underneath your planter to catch any excess water.
Step 3: Add your soil
Next, add a layer of soil to the bottom of your chosen container. A potting mix will work well as it is lighter and has better drainage properties than regular soil. You can even mix in your own compost to boost your plants. 
Step 4: Plant your seeds
Now it's time to sow the seeds or seedlings you have chosen. Simply follow the instructions on your seed packet for information on how deep they will need to be planted and make sure to give them enough space to grow. Herbs tend to grow well from seeds but if you're thinking of planting tomatoes or fruit, you may want to start off with seedlings.
Step 5: Water & maintain
Once your seeds have been planted, make sure to maintain them by watering regularly and harvesting your crop when necessary. You should also remember to prune when you spot dead or yellowing leaves or stems blocking light from other parts of the plant.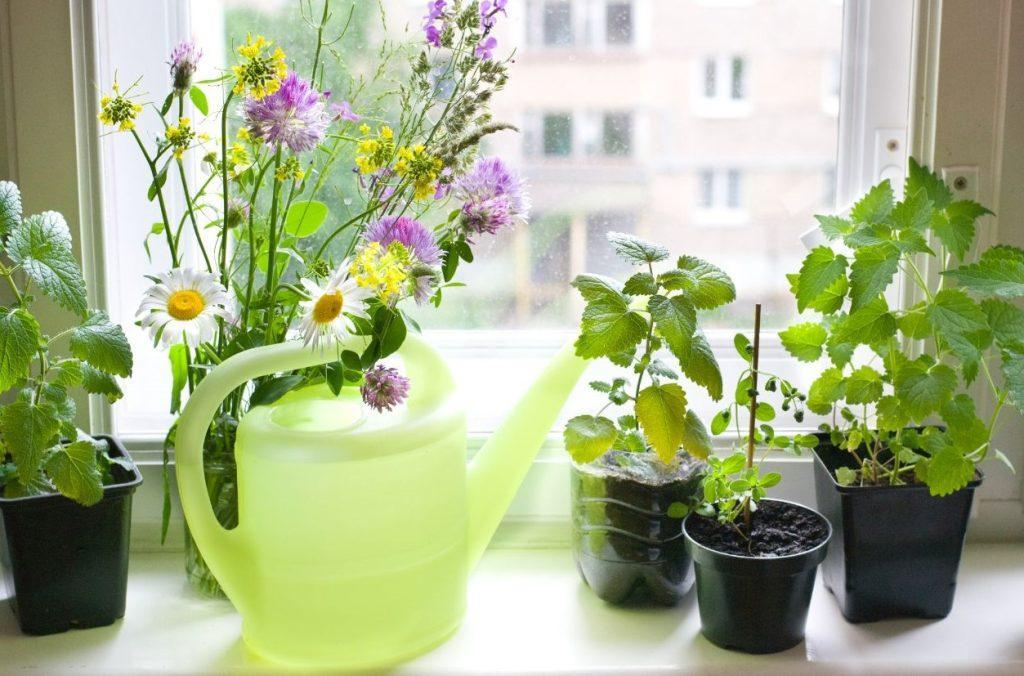 How to care for your garden
Now that you've created your garden, there are a few tips we think you should know to help you keep it in good condition.
Be let pests bug you
Fruiting plants naturally attract insects, even indoors and we're sure you're not thrilled with the idea of having bugs in your home. So, we recommend being cautious by monitoring your plants for signs of pests. Look out for yellowing leaves, small holes or webbing. You can create your own natural pesticide spray to repel and eliminate any unwanted bugs. Want to learn more? We included a recipe for a natural pesticide in module 20.
Shower your plants with love
…and plenty of water. Once your garden is up and running, it doesn't mean that the work is over. You'll need to water your plants every two days. An easy way to know when they need a little more love is when the top inch of soil is dry to the touch.
Prune like a pro
To keep your plants happy and healthy, you'll need to keep on top of your pruning. Simply snip off any dead leaves. Not only will this improve the look of your plants, but it also helps to prevent disease while encouraging new growth.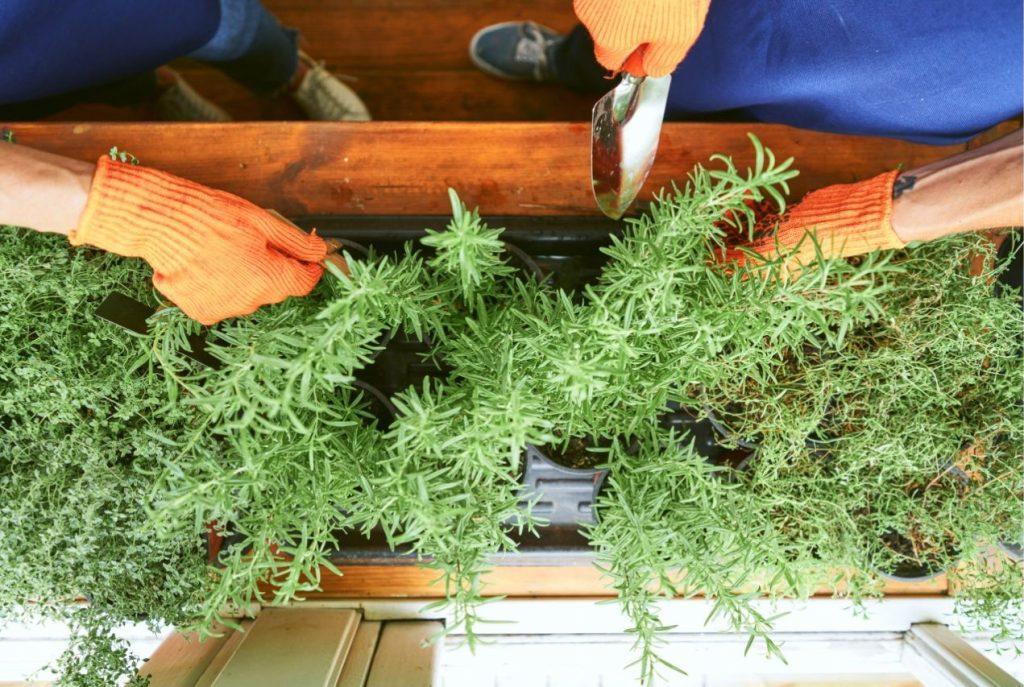 Coming Next
That's all for this lesson. We hope you've enjoyed it and it has given you a better understanding of windowsill gardening, maybe even inspiring you to create your own. If you do decide to give it a go, we would love to see! Simply tag us on Instagram (@gardeningexpress).
Keep your eyes peeled for the next module in our course, Module 25 – Prepare Your Garden For Winter.
Further Reading