Rhododendrons, or azaleas, are popular woodland shrubs that produce stunning flowers from early spring to early summer. While azaleas are typically smaller and can either be evergreen or deciduous, rhododendrons are typically medium-sized or large-sized evergreen shrubs. Azalea flowers are typically smaller, but they can be found in a wider variety of vivid hues and can occasionally be gloriously fragrant. The majority of azaleas and rhododendrons prefer acidic soils.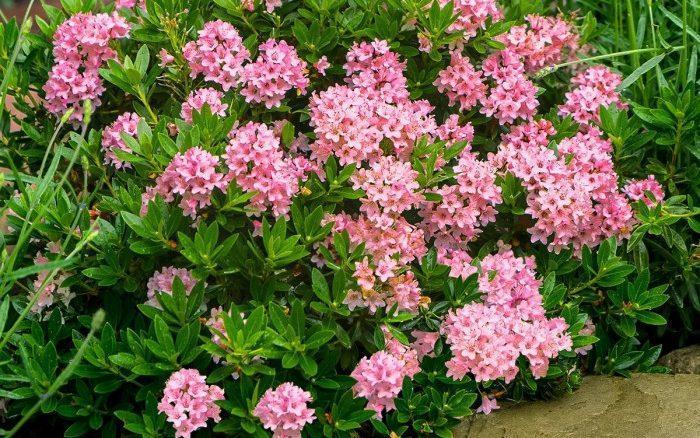 Key Facts
Group: Evergreen and deciduous trees and shrubs
Flowering Time: Mainly spring
Planting Time: Autumn or spring
Aspect: Generally light dappled shade
Hardiness: Mostly fully hardy
Choosing Where to Plant
Choose a protected location with dappled shade. Under other trees, steer clear of deep shade. The majority of rhododendrons will tolerate a more open location if protected from dry, cold winds. As long as the soil does not dry out, dwarf alpine species will tolerate full sun. Sites that are exposed to the sun in the early morning or frost should be avoided.
Rhododendrons thrive in soil that is acidic between 5.0 and 6.0 pH, well-drained, and moist. Rhododendrons can be grown in containers if you have alkaline soil, or check out our page on species and cultivars that are more tolerant. It's hard to lower the pH of the soil.
In a rock garden, dwarf alpine rhododendrons are effective. Rhododendrons in larger sizes are ideal for woodland gardens. Containers with shaded patios work best with compact hybrids.
Planting
When the ground is not frozen or saturated with water, plant in October or March to April. Dig in a lot of neutral or acidic organic matter before planting: leafmould, decomposing pine or spruce needles, composted chopped bracken, and tree bark Do not just line the planting hole; incorporate well into the soil.
Plant too deeply because all rhododendrons have surface roots that should only be covered. Apply a mulch of chipped conifer bark or another acidic material at least 7.5 cm (3 in) thick. Mulch should be loose and aerated rather than packed or compacted. Every spring, when the soil is still moist, renew or replenish the mulch.
John Innes ericaceous loam-based potting compost is a good choice for planting in a container because it generally makes feeding and watering easier to manage.
Ongoing Care
Rhododendrons do best in places with a lot of rain. In the drier regions of the country, it is more challenging to successfully grow them even on soils that are sufficiently acidic. Rhododendrons suffer from acidity around their roots because tap water, particularly in hard water districts, contains too much calcium. Rhododendrons can be watered with rainwater, but if that doesn't work, tap water will do for a few weeks in the summer.
A general fertiliser application is beneficial late in the winter or early in the spring. Change the top 5 cm of potting compost every winter for plants in tubs or other containers, feed them in the summer with liquid fertiliser or add controlled-release fertiliser pellets to the potting medium.
Shop Now