The vigorous and well-liked strawberry cultivar known as "Elsanta" is widely planted by both commercial and domestic growers. You probably have eaten this variety from the grocery store before. There is nothing quite like having your own mouthwatering strawberries ripened in the summer sunshine at home. They certainly won't all make it back to the kitchen, but it will produce large glossy strawberries that are bright red and very tasty.
Elsanta is easy to grow and has good resistance to pests and diseases, making it suitable for both novice and experienced growers. It will produce high-yielding crops on sturdy plants. Elsanta can be grown in the garden or in large pots and does well in a variety of growing conditions and soils.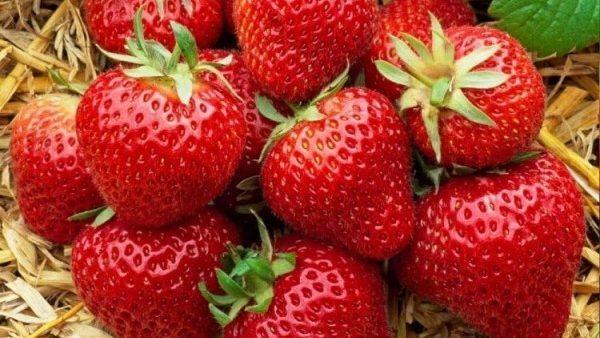 Key Facts
Family: Rosaceae
Foliage: Deciduous
Habit: Trailing
Ultimate height after 1 to 2 years: 0.1 to 0.5 meters height and spread
Soil: Well-drained loam soil
Position: Full sun on a south-facing aspect in a sheltered position
Hardiness: H6
How to grow
In full sun, grow in soil that is fertile, moist, and well-drained. Plant in single or double rows with rows spaced 75 cm apart and 30 to 45 cm gap between plants. Straw or black polythene can be used to plant strawberries and keep them clean. can be grown successfully in growbags and other containers.
Shop Now

Further Documents
For more information about growing strawberries and different strawberries, check out our recources below
Strawberries are perhaps the most well-known of all berry fruits. They are also among the most delicious! That's because they're a great…
"Symphony" has flavorful, bright, firm berries. It is a vigorous cultivar that produces fruit in the middle to late season and produces a…