Is it proving difficult finding the space to plant all of your spring bulbs? Why not create a bulb lasagne? A bulb lasagne is pretty much what it sounds like: multiple layers of bulbs with a layer of soil in between (acting as the layer of pasta in a normal lasagne).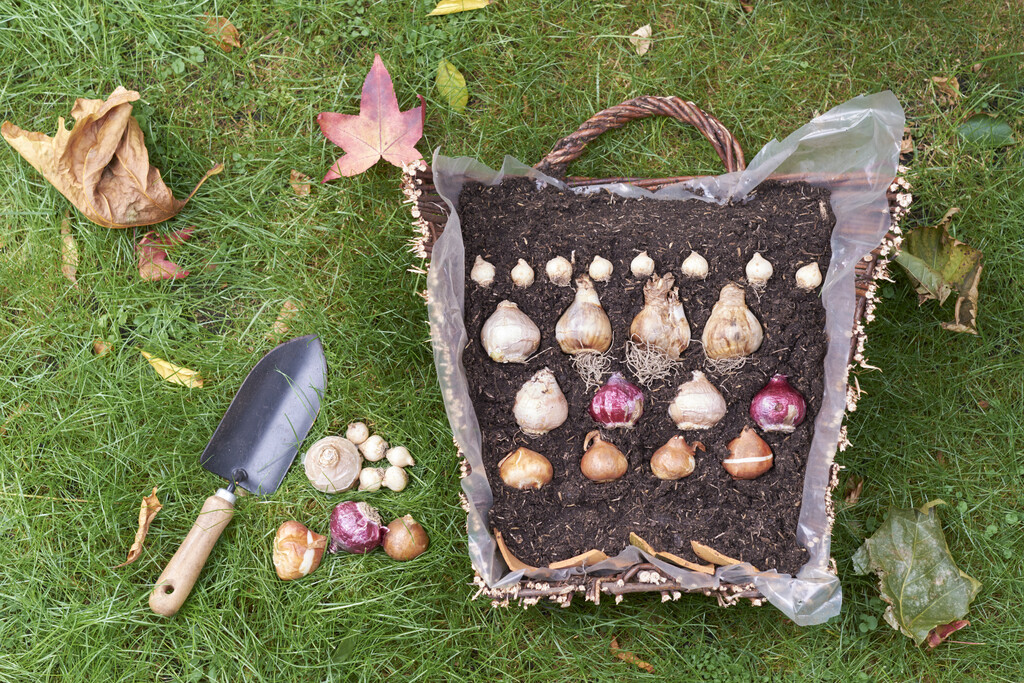 These are super easy to make, all you need is a container or pot, a range of bulbs and some soil. Just make sure that you place your latest flowering bulbs at the bottom and your earliest flowering bulbs at the top. We suggest getting bulbs that will flower at different times of the year so that you can have a consistent amount of flowering in the pot for as long as possible.
5 steps to plant a bulb lasagne
Pick the right pot. It is important to choose a pot that has enough space for multiple layers of bulbs (we suggest around 3-4 layers). The pot must also have good drainage holes to prevent it clogging up with compost.
Bottom layer. To start, you need to add a thick layer of compost to the bottom of the container. Then add the biggest/ latest flowering bulbs with at least a 2cm distance between them, making sure the pointy end is facing upwards.
Next layer. To add another layer of bulbs, simply add soil to cover the bottom layer of bulbs then add in the next set of bulbs. These should be the flowers that will bloom just before the bottom layer. When placing your bulbs in the pot, try to stagger the bulbs so that they are not directly over the ones below.
Repeat. For the remaining layers repeat step 3 until you reach the top of the container or until you have planted all of your bulb layers.
Finish. To finish off your bulb lasagne, simply add another layer of soil and water lightly to help the soil compact around the bulbs. Help your bulbs grow by regularly checking the top of the soil is moist, watering lightly if it is dry.
Aftercare
Water regularly so that the soil is moist
Once each layer completes its flowering, deadhead and cut back to tidy up for the next layer
Place in sheltered areas in extreme conditions (heatwave, high winds, frost etc.)
Raise the pot on feet or bricks if the pot struggles to drain