North-facing gardens often get bad press for being cold, difficult to work with and affect the value of your house. This doesn't have to be the case, though. North-facing gardens provide an excellent opportunity to create a beautiful, low-maintenance garden for the family. This article explains how you can transform your garden into a wonderful extension of your living space.
What is a North-Facing Garden?
A north-facing garden is one that typically spends a significant amount of time in the shade as the main property blocks the sun.  The size of the garden and the size of the property are the determining factors of just how much shade will cover the garden.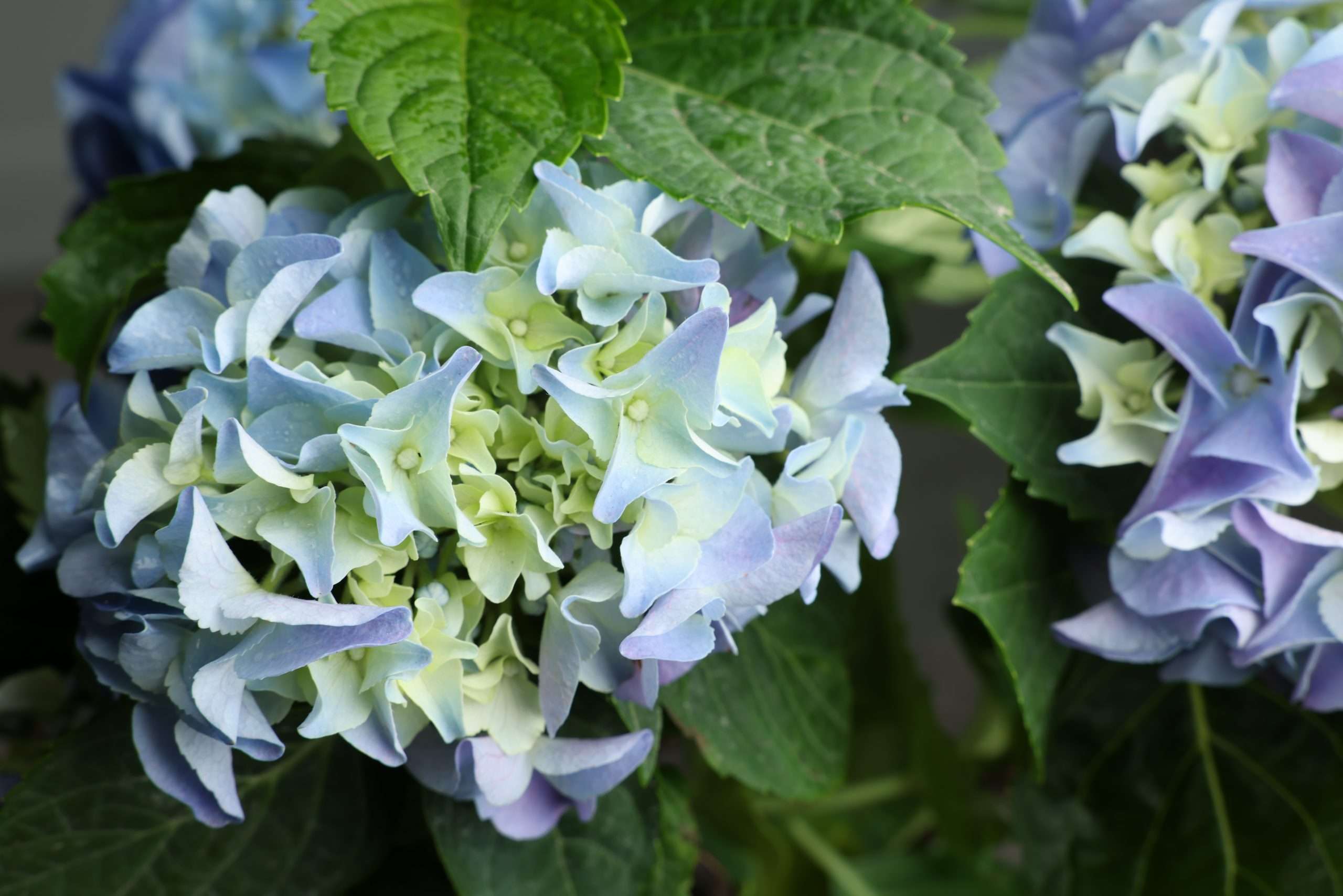 How to work out if your garden is north-facing
There are several ways to determine if your garden is north-facing:

-Stand in your garden just after mid-day in summer, a couple of metres away from the house.  If you are in the shade, your garden is north-facing.
-Use a compass – including the one on your phone to see which way your garden faces
-Look on Google maps or Google Earth to see which way your garden faces.
What is wrong with a north-facing garden?
There is nothing wrong with a north-facing garden.  Many people consider a south-facing garden to be preferable to a north-facing garden, and yet this is not necessarily true.  North-facing gardens spend a significant amount of time in the shade; they are cooler, restricting what plants will grow.  These factors are not an issue if you prefer a cooler space and enjoy lush foliage in your garden.

Modern gardens are seen as an extension of a house, being used for dining and entertaining. North facing gardens are perfect for such a role, they are cool to sit in making both dining and relaxing a joy. We are all aware of the dangers of too much sun onto our skin which north-faced gardens reduce.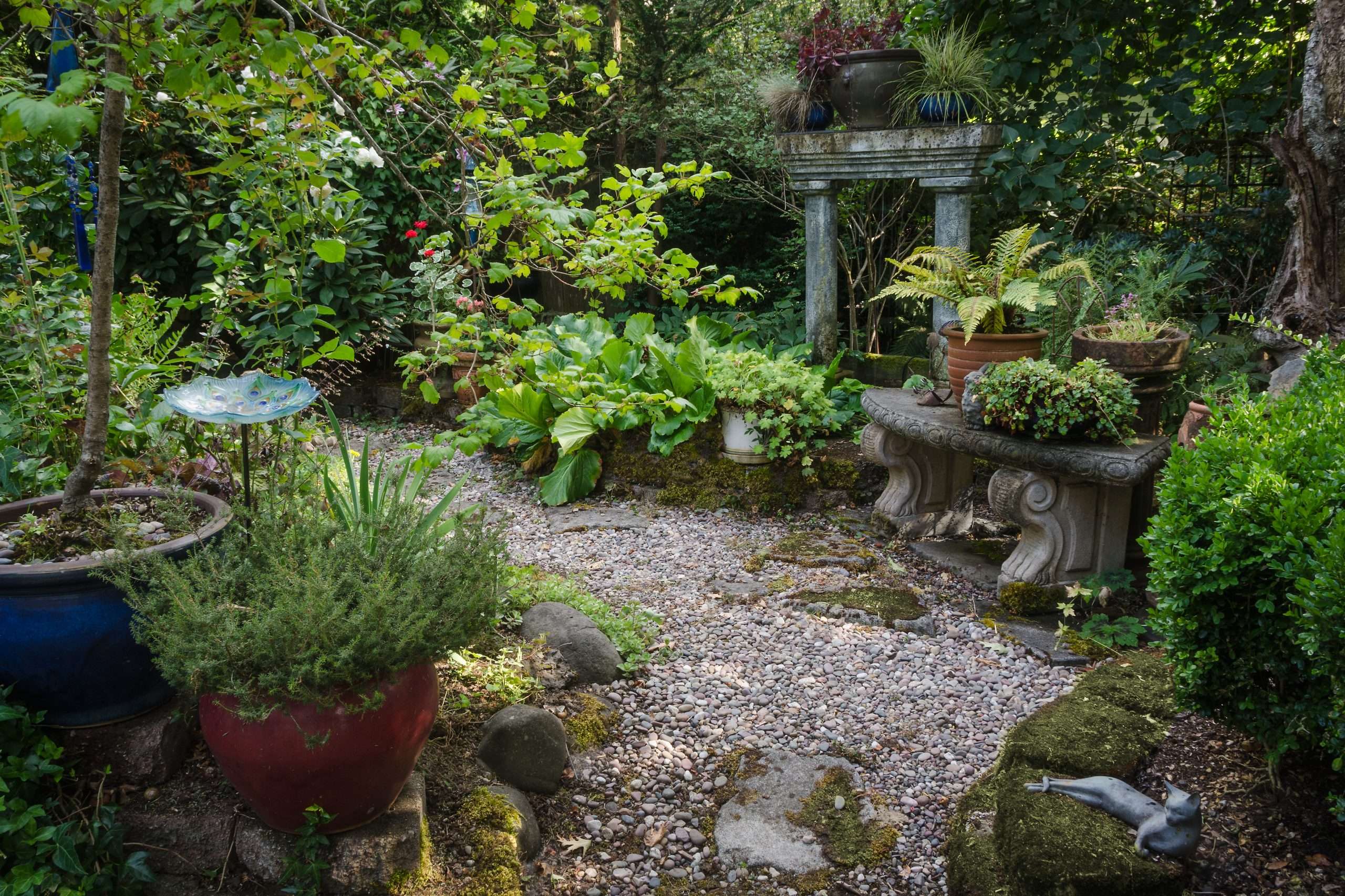 Is a north-facing garden a problem?
If you enjoy bathing in the sunshine during the summer, then a north-facing garden is a problem.  If, however you enjoy sitting in a shady spot, then a north-facing garden is perfect for you.  One further consideration is that south-facing gardens are more popular with house buyers and can affect the resale value of your house.
How much sun does a north-facing garden get?
The size of your garden and your house will affect just how much sun your garden will receive.  A small house on a large plot will spend most of the time in the sun, whilst a large house on a small garden will spend most of the day in the shade.  Consider what other structures and trees are next to your house and garden, as they may impact how much sunlight you receive.
What are the benefits of a north-facing garden?
A north-facing garden can be advantageous for several reasons:

-Your garden will likely remain cooler all year round, offering respite from the direct sun.  This is a huge advantage for keeping your children safe from the sun
-You have a great environment to grow lush foliage-based plants such as Fatsia shrubs
-North-facing gardens make wonderful seating and dining areas out of direct sunlight
-If you have a long north-facing garden, you will benefit from sun and shade.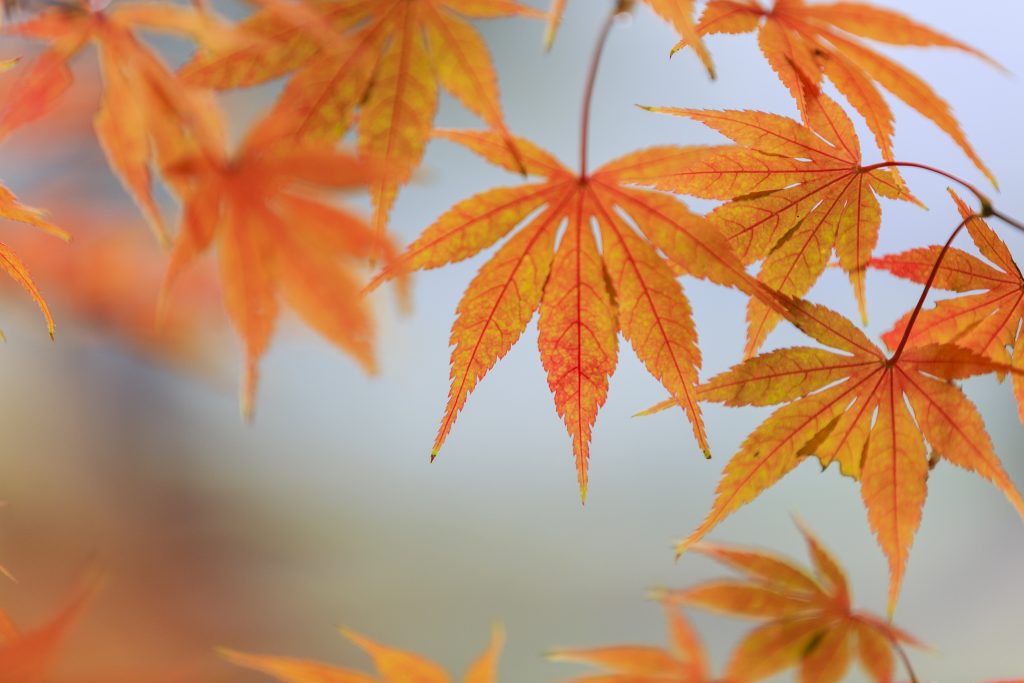 Despite their bad press, north-facing gardens provide the perfect environment for growing an amazing selection of plants. The shady nature of the spaces means that you have to carefully choose plants that have adapted to grow in darker conditions. We have put together our recommended plants that will thrive in north-facing gardens.
Top 10 best shrubs for north-facing gardens
Top 10 best perennials for north-facing gardens
Hosta 'Revolution'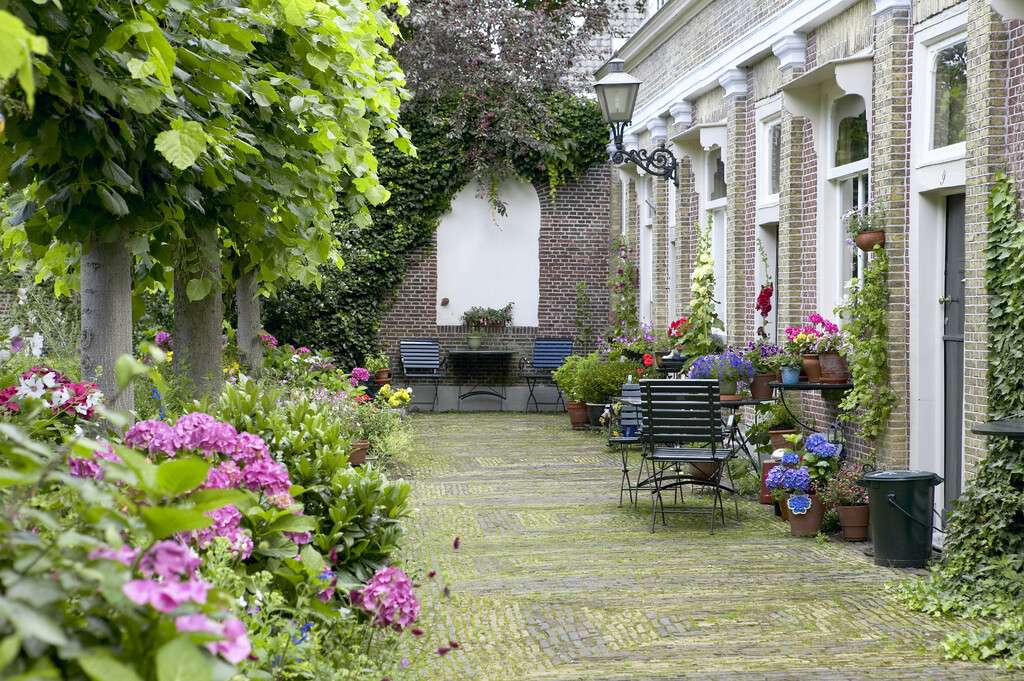 How many hours of sun do north-facing gardens get?
North-facing gardens typically get 3-4 hours of direct sunshine every day. The factors that affect this are the size of the garden, the size of the house and surrounding structures, including buildings, hedges, trees, structures and fences. Different garden areas will receive direct sun at different times of the day, with side borders benefitting from direct sun in the morning and evening.
North-facing garden ideas – 15 top tips to make the most of your north-facing garden.
You can't change the aspect of your garden, but you can make the most of the opportunity you have been given. Follow our guide to make the most of a north-facing garden.
Pick a garden style and stick to it – woodland, Japanese garden and lush jungle-style gardens work very well in north-facing gardens. Pick a style and ensure every further decision reinforces the style. Plan your shady garden carefully starting by working out if any areas receive sun and at what times. You can then plan your seating areas and where to have your plants.
Install a water feature – including a water feature complements foliage-based gardens wonderfully, bringing the space to life.
Lighter boundaries – to lighten a north-facing garden, try painting your fences and garden boundaries a lighter colour. White can be too stark, so try an off-white or similar lighter colour.
Lighter hard landscaping – consider a lighter-coloured paving stone or deck for your hard-landscaping materials. Concrete products, rather than natural stone, resist going green through algae and moss.
Use mirrors – if you find your north-facing garden is too dark, then bounce some light around by including mirrors. Garden mirrors can attract birds that fly into them, so check on them and ensure they are carefully positioned to avoid this.
Create a seating area – One of the benefits of north-facing gardens is that they don't get too hot in summer, making them great for relaxing in. Create a generous seating area to exploit the cool oasis.
Improve the soil – shady garden soil tends to be either too wet or dry, which is improved by digging in plenty of organic material.
Choose the right plants – lighter foliage plants will help brighten dark corners in north-facing gardens.  White flowers will also shine in North facing gardens so try planting drifts of shade tolerant plants such as Hellebores and Heucheras. There are many stunning plants that can tolerate shade such as the beautiful Astrantia perennials.
Fake lawn /lose the lawn – in smaller north-facing gardens, grass can struggle to grow well. In such circumstances, you may opt to either remove the grass altogether or install an alternative fake option.
Plant bulbs – many garden bulbs thrive in shady north-facing gardens providing seasonal blasts of colour.
Create a play area for children – the harmful effects of the sun on children are well recognised, so take advantage of your garden's aspect and create a fun space for the children.
Add colour through accessories – North-facing gardens don't need to be dull and miserable, brighten them up by carefully accessorising with colourful planters
Embrace lush foliage – foliage plants skilfully combined can create stunning gardens. Foliage-based plants can quickly become addictive, and you will soon find yourself buying more and more.
Plant in drifts for impact – in nature, when the conditions are right for a plant to grow, you don't get a single specimen plant appear but lots of the same plant. Replicate this in your planting by adding multiples of any plants. This will help to create a cohesive design.
Add some lighting to highlight the foliage on plants. You may struggle to get solar lighting to work well in a north-facing garden so stick with powered lights. With great lighting, your garden will be useable throughout the year and later into the evening.
North-facing gardens tend to get bad press, and many people shy away from them. This shouldn't be the case, and a well-planned and actioned north-facing garden is a real asset to any house. If you have a small garden clothed in shade, look at our small garden ideas guide to get inspired and create your own private oasis.
"Shady north-facing gardens provide the perfect environment for growing architectural plants that wouldn't survive in a hot sunny garden. North facing gardens are cooler and more enjoyable to sit in"

Andy Towns – nursery manager at Gardening Express
Note
Gardening Express provide these articles for research and interest only. Garden owners should research before deciding on plant purchases and garden development. Gardening Express is not responsible for the actions of individual gardeners with regard to garden design, planting, plant care and other.