Thinking about planting crocus bulbs in your garden? If you want to add a splash of colour to your garden, planting bulbs is a great way to do so. They're easy to grow, so long as you know what you're doing. Read on for everything you need to know about planting crocus bulbs in your garden.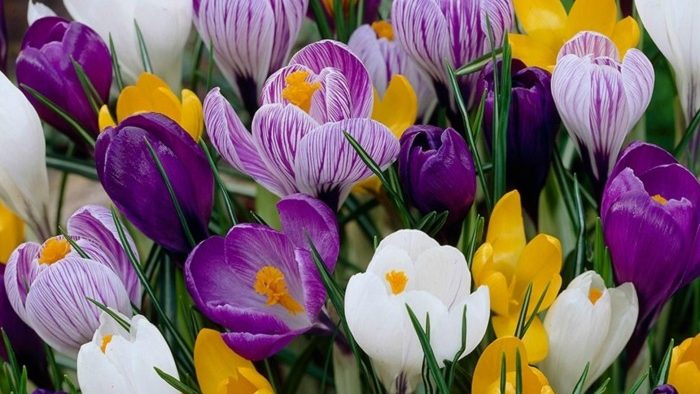 When and where should I plant crocus bulbs?
We recommend planting bulbs in full sun to partial shade. If you are not sure about the level of shade in your garden, check out our plants for shaded gardens guide to learn more. These are perfect for growing through grasses as well as in patio containers, making sure that the soil is moist but well-drained.
How to plant crocus bulbs?
To plant in a border, dig a hole 2-3 times the depth of the bulb with a 15-20 cm planting distance between each hole. Place the bulb in the hole, making sure you plant with the pointed tip facing upwards and the flattened end at the bottom of your planting hole. Cover the bulb with the soil you just removed and water lightly.
If you would like to grow crocuses in a container follow the above instructions, or to incorporate crocuses with other spring flowering plants like tulips, check out our guide to making a bulb lasagne.
Further care for an established crocus
If naturalised in grass, try not to cut your grass until after the flowers have died and the leaves have yellowed. Please bear in mind that autumn-flowering crocuses grow when the foil temperature drops, so if it is a milder autumn, don't be surprised that there are not as many flowers yet.
Crocus frequently asked questions
How many bulbs should I plant together?
We suggest planting around 10 bulbs together to build volume.
How many years do crocus bulbs last?
If cared for correctly, crocus bulbs can last up to 5 years.
How long does it take for crocus bulbs to bloom?
2 – 5 weeks.
Download care guide
Shop Crocus Bulbs Now