Welcome back! Ready for another day of learning? Today we will discover the steps required to protect your garden during the winter months. Yep, we know we're getting a little ahead of ourselves here, but it's never too early to be prepared. We recommend saving this lesson to refer back to later, as we'll cover everything from how to prepare to the winter-friendly bulbs that will work well in your garden. Just read on to get started.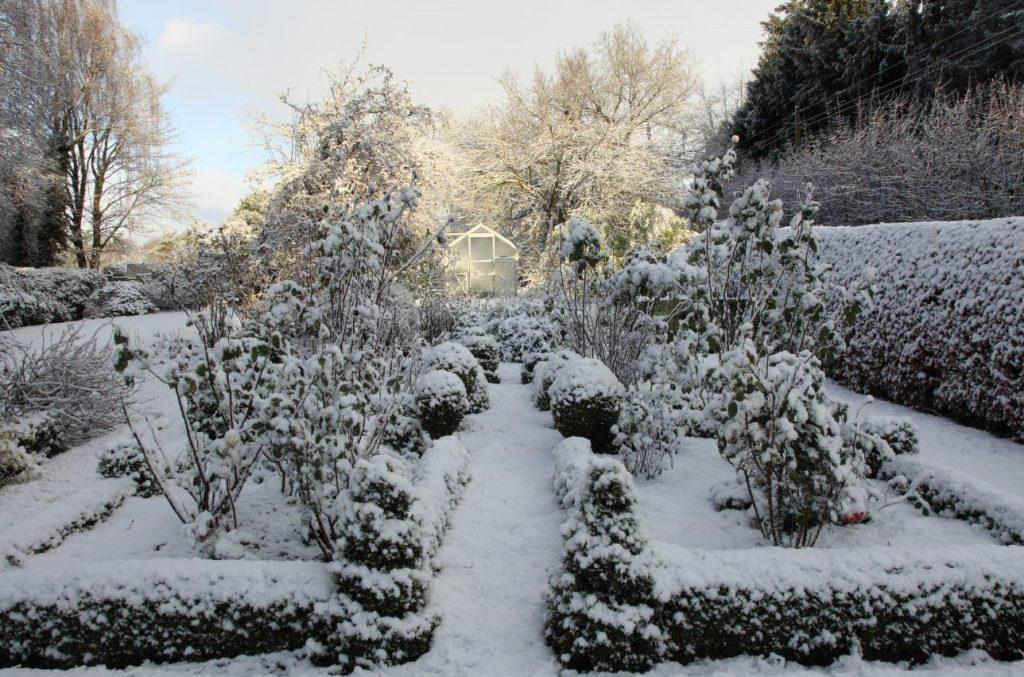 Learning Objectives
Understand why prepping for winter is important
Identify when you should start your preparations
Learn the steps to prepare your garden for winter
Learn how to create your own bird feeder
Identify what can be planted in winter
Why Prep the Garden for Winter?
Taking the time to prep your garden for harsh winter weather is something that beginners often overlook, but it's crucial for several reasons. Not only does it give time for gardeners to complete any repairs or improve the general appearance of their garden, but it will also ensure that the plants they've worked so hard on growing survive the winter. It also allows gardeners to get ahead and start on next year's crop by ensuring that their soil is healthy and ready for new growth when spring arrives. 
When should you prepare your garden for winter?
You should start preparing for the harsh effects of winter during autumn, before the first frost. You don't want to procrastinate and leave it too late, risking irreparable damage to your plants. Depending on the size of your garden, it may only take a half-day to get your garden ready for winter. However, if you're dealing with a larger space with many plants, you'll likely need to dedicate more time. We recommend making a to-do list so you don't miss any important steps, use the top tips provided in the sections below to compile your list.
How to Prepare Your Garden for Winter
Step 1: Clear the decks (and the shed)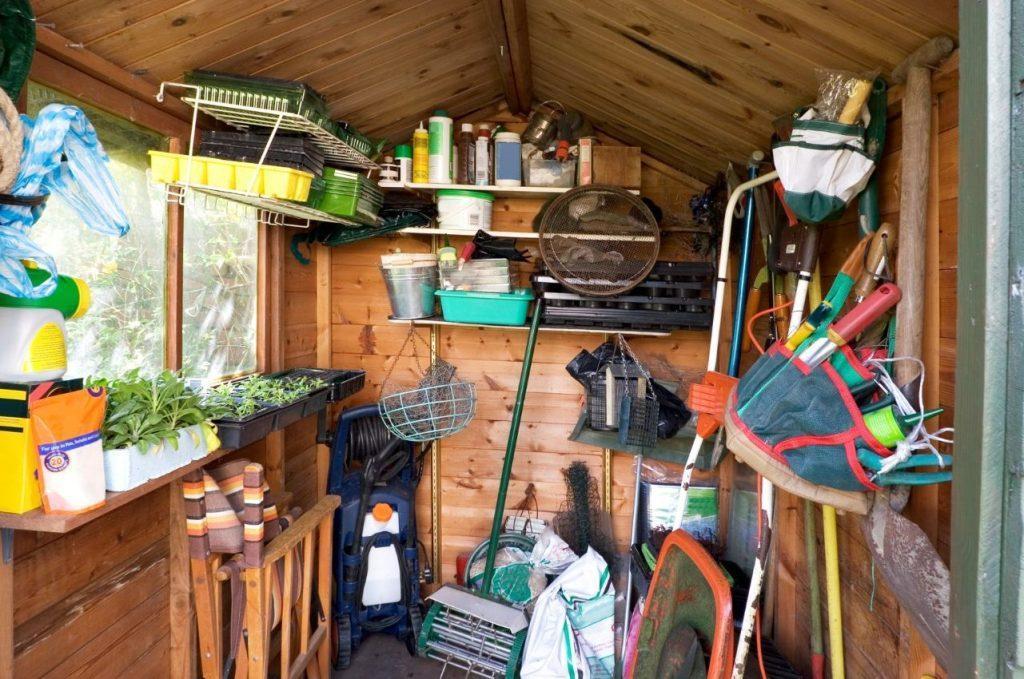 Starting to prepare for winter by clearing out your shed and outdoor space allows you to take stock of everything you'll need to do. As they say, a clear space = a clear mind and throwing out all the junk in your shed (and on the ground) will improve your garden and help you keep organised.

Begin by raking up fallen leaves, stray sticks and other debris before the ground freezes. You'll also want to prune and pull any weeds around your plants at the same time. Next, clean out your garden shed from top to bottom. Get rid of any rubbish you no longer need, neaten up your tools and ensure it is a functional space for you to work in. It's the perfect time of year for this particular task as you'll likely have more time on your hands and you can stay inside while you work.
Step 2: Keep potted plants safe inside
Once you've finished tidying and your garden looks in better shape, it's time to protect any tender plants. Keep plants in pots away from the cold weather by moving them indoors. Giving these plants shelter in time will save them from the frost and wind accompanying a cold winter. As these plants have not been growing into the ground, their roots will be more exposed to the harsher conditions and they will likely not survive if left outdoors during this time.
Step 3: Dig 'em up: Protect your tender bulbs
Another item that should be on your list of gardening jobs is to dig up any tender bulbs. This will protect them from freezing temperatures, as many plants will not be able to survive the winter weather, while also protecting them from bulb rot, which occurs when they are kept in wet, cold conditions. Use your trowel to dig them up, gently brush off any excess dirt and pack them into a cardboard box. If packing quite a few, layer them with some newspaper to protect each layer and avoid the bulbs from touching one another. Then choose a cool, dry location to store them.
Step 4: Give your compost a boost
Next, it's time to give your compost a little pick-me-up. First, ensure your compost is well protected by storing it in a bin with a lid. This will prevent access moisture from seeping in or allowing it to freeze over and become unusable. You can also insulate it by adding layers of leaves and cardboard inside or surrounding the bin with bags of straw to buffer against the cold winds. Then you'll want to add those dried leaves you raked up earlier and even kitchen scraps like vegetable peels or eggshells.
Step 5: Time to mulch!
It's important to mulch as part of your prep as it adds an extra layer to protect your perennials against high winds and frost. Mulching essentially means that your plants will go into a dormant state over the winter and when you notice the plants putting out new growth after the worst winter conditions have subsided, you can remove it. Be careful when you spread a thick layer of mulch (aka bark, shredded leaves or straw), as adding too much risks smothering your perennials.
Step 6: Don't forget about critter care
The colder months wreak havoc not only on your garden but also on the local wildlife. So, it's important to protect your plants and the creatures that visit. That's why we recommend leaving food out for birds, providing shelter for hedgehogs by making a leaf pile or ensuring you don't disturb any small animals you find. Besides, birds are natural predators of common garden pests, so by supporting wildlife in your garden, you'll also encourage natural pest control solutions. 
Activity:
Create your own bird feeder
Follow the steps below to learn how to upcycle a bird feeder from a plastic bottle. This is a great activity to get the kids involved and will ensure that any bird visiting your garden will remain well-fed throughout winter. 
What you'll need:
Bird seed
A plastic bottle
Some small sticks
Wire or string
Scissors
Instructions:
Cut a hole in the side of your plastic bottle. This will act as the opening for the birds to access the seeds. Ensure the hole is big enough for a bird to put its head through without getting caught or scratched comfortably. 
Make some perches using the small sticks (you can also use pencils). Cut two holes opposite from one another near the bottom of the bottle. Place your stick or pencil through the holes to act as a perch for the birds.
Fill the bottle with birdseed.
Attach the wire or string by tying a knot around the neck of the bottle. Then, make a loop at the other end to hang it up.
Find a good spot to hang the feeder, and viola, you're done!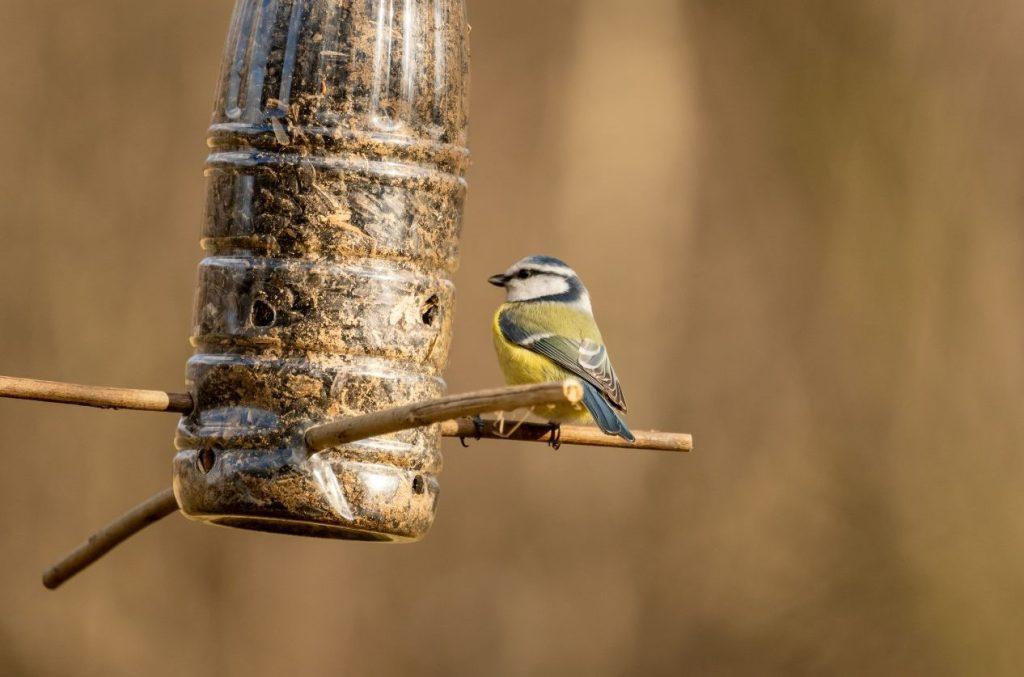 Step 7: Give your tools a little TLC
Before you store your trowels, forks and other tools safely away in your shed for winter, this is a good time to get rid of any rust or give them a spruce up. Line up your tools and clean off any dirt and debris with a cloth, then use a wire brush or sandpaper to remove any rust you see. You can even wash the handles with mild soap and water, though make sure to leave them to dry fully before storing.
We recommend that you also take the time to sharpen the blades of your pruning shears, hedge trimmers or other cutting tools by using a sharpening block. This will allow more efficient use when you pick them back up in the spring. Add lubricant to the hinges of the tools to keep them in good working order, and make sure they are all stored in a well-sheltered spot in your newly cleaned shed, ready for when gardening season resumes.
Step 8: Plan ahead by planting winter-proof bulbs
Before we finish up, there's one more step we recommend – planting some winter-hardy bulbs in your garden beds! Much like evergreen trees and shrubs, certain plants can withstand the harsh conditions of winter. So, before you put away your tools, you may want to plant some tulips or bluebells to get you excited for the warmer months ahead. We've created a blog post all about the top 10 plants that look great in the snow; click here to check it out. Or, for some more inspiration on what you can plant, just read on.
Winter plants perfect for your garden
You may be surprised to learn that there are plants that can survive and even thrive during the winter months (especially with our unpredictable UK weather). These plants defy the frost and can help you create the perfect winter garden. So, look at our list below for our recommendations on the best winter-proof plants.
Coming Next
Well done, you're finished for the day. We hope you enjoyed this one and it has given you a good guide on how to protect your beloved garden from the harsh winter conditions.
Keep a look out for our next lesson, Module 26 – How to Care for Your Houseplants.
Further Reading