Roses are one of the most popular plants in the world. They're beautiful, fragrant, and easy to care for. But regular pruning is essential to keep them looking their best. Here's how to do it properly so they stay healthy and beautiful.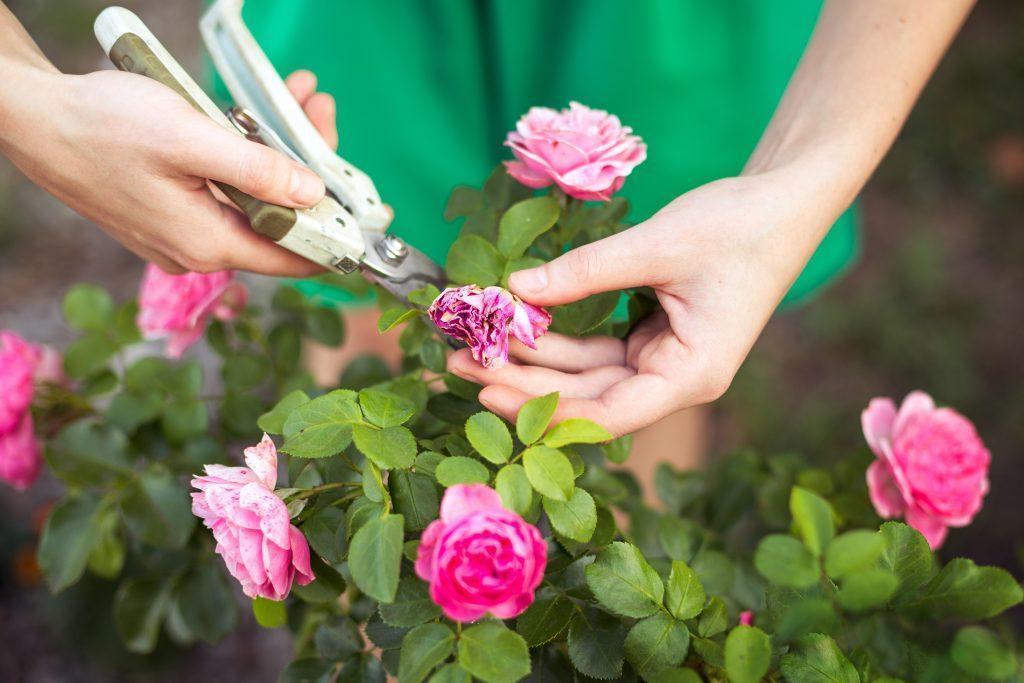 Suitable for
This advice is applicable to all varieties of roses. However, further advice on shrubs and climbing roses is provided in the following section.
When to prune roses
Climbers
After the blooms have faded, climbers are frequently pruned in the winter. To prevent damage, long whippy shoots can be shortened or tied in during the autumn. It's easier to see what you're pruning the rose when it's not in leaf. It also responds better, which should encourage it to grow back vigorously in the spring.
Shrubs
Roses can be pruned in the middle of February in the south when growth is just starting to return. But in the northern and colder regions, wait until March. Following flowering, deadheading is carried out in the summer.
How to prune roses
Climbing roses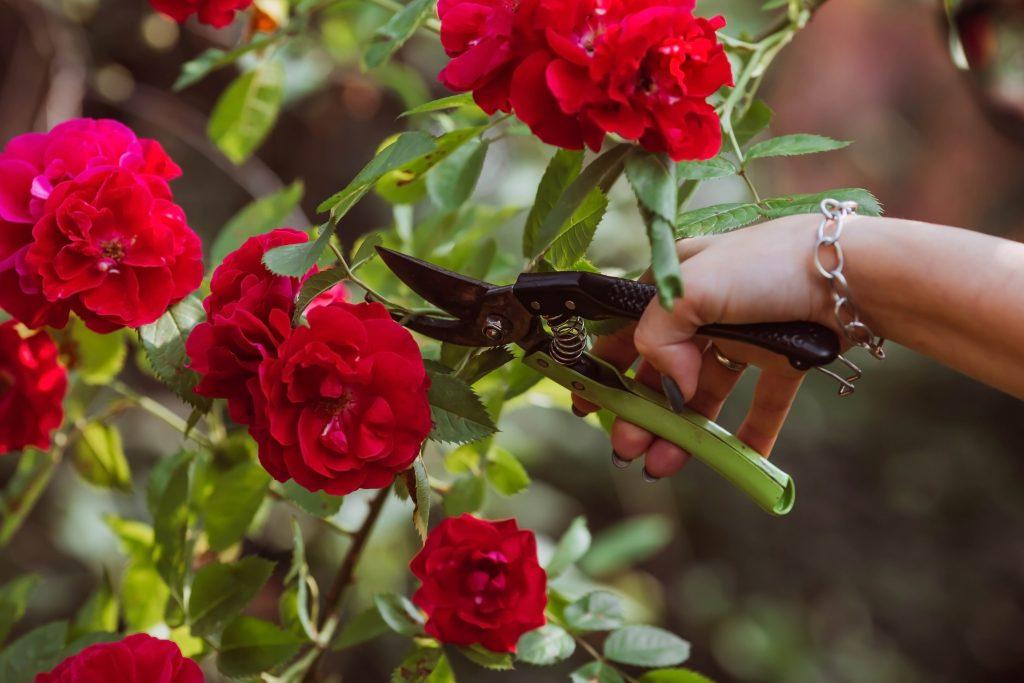 Young climbing roses require the support of a trellis or horizontal wire to which the shoots can be tied for training and pruning. Climbing roses do not self-cling. The subsequent wires should be spaced 30 centimetres (1 foot) apart, with the lowest wire 45 centimetres (18 inches) above the ground. To encourage flowering shoots to form lower down, train roses up pillars, arches, or pergolas by gently twisting the main shoots around the uprights while keeping them as horizontal as possible. Tip-prune the main stems to the first strong bud if they are slow to branch to encourage side shoots; otherwise, let them grow into the available space. To encourage additional flowering, remove damaged, diseased, or spindly growth and deadhead it during the flowering season.
Prune climbing roses on a regular basis. First, take out branches that are dying, ill, or dead. Then, tie in any new shoots that need to be planted to fill in gaps. Any side shoots with flowers should be cut back by two-thirds of their length. To encourage new growth, remove any particularly old branches from the base of the plant if it is very crowded.
Transforming unkempt climbing roses is simple. Take out all of the weak, diseased, dead, and dying shoots. Reduce the number of old, woody branches to the ground and keep no more than six young, robust stems that can be attached to supports. At the plant's base, where rain can collect and promote rot, remove any dead stumps. To encourage branching, shorten the side shoots on the remaining branches and trim the tips by one-third to one-half. Spread granular rose fertiliser over the soil and mulch pruned plants with a 5 cm (2 in) layer of garden compost or well-rotted manure to give them a boost in the spring.
Rose shrubs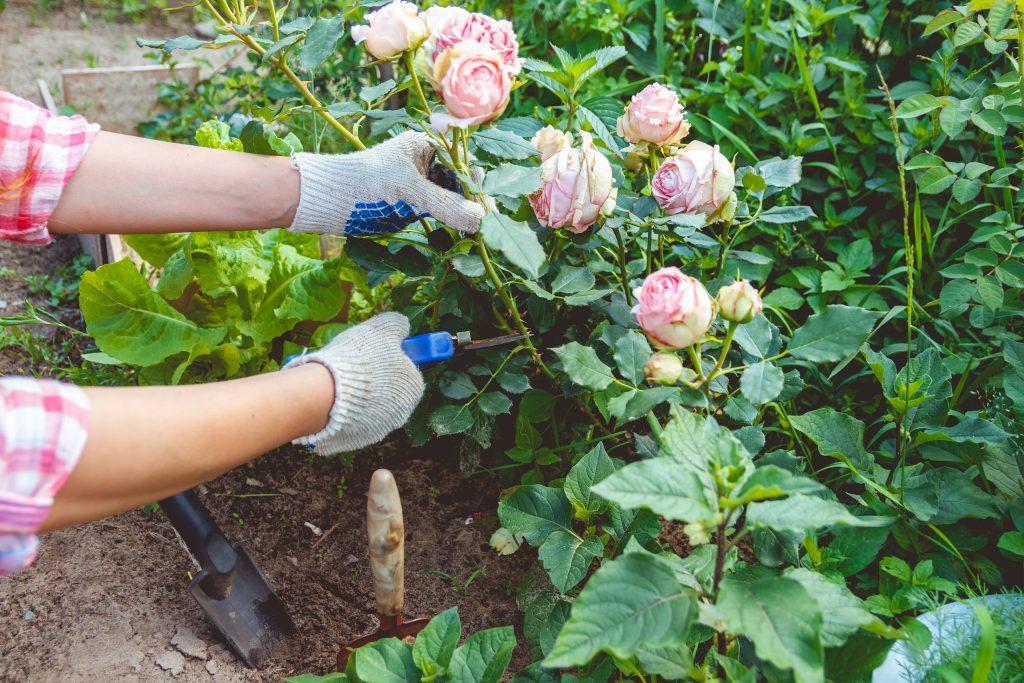 Roses can be pruned in the middle of February in the south when growth is just starting to return, but in the northern and colder regions, wait until March. Following flowering, deadheading is carried out in the summer.
In contrast to contemporary bush roses, shrub roses typically bloom on older wood and should be allowed to develop naturally. They should also be maintained with a balance of young, vigorous growth and older wood through light, consistent pruning. Keep in mind that many old garden roses have an arching habit and require sufficient space; the graceful shape of stems is destroyed by shortening them to limit spread.
Roses on a shrub bloom in a single flush. After the flowering season has ended, you should prune in the late summer. The primary requirement is to keep the plants free of spindly growth, crossing or rubbing branches, and diseased or damaged wood. Remove one or two older branches from the centre if necessary to avoid excessive accumulation of old, useless wood that is crowding the centre. Remove one or two stems back to close to ground level if they become leggy and bare at the base; this will typically encourage new growth from the base.
Maintain a balanced framework by reducing strong new growth by up to one-third in late winter for repeat-flowering shrub roses. The English rose: The growths from the previous season should have their length reduced by 30 to 50 per cent. Reduce the size of powerful side shoots to two or three buds. Each winter, mature plants need light renewal pruning in which some of the older main stems are cut back to the base. The vigorous new shoots that emerge from the base as a result of this encourage the subsequent summer's bloom. In the summer, deadhead spent blooms as they fade to encourage new flower production.
FAQ's
Additional Articles
Want some more information about caring for roses? We have a several articles about caring for roses.