Indoor palm plants have become increasingly popular among hobby gardeners, adding a touch of tropical elegance to homes. However, achieving optimal health and vibrancy in indoor palm trees requires careful consideration and specialised care. Welcome to our guide to indoor palm plant care, where we delve into the intricacies of nurturing these botanical beauties. From selecting the right palm variety to mastering the art of pruning, this comprehensive guide is tailored for gardeners new to indoor houseplants. Read our other houseplant care guides here.
Selecting the Right Indoor Palm Plant
To embark on your indoor palm care journey, the first step is choosing the right palm variety for your space. With numerous options available, it's essential to consider factors such as size, light requirements, and maintenance. Varieties like the Parlour Palm, Coconut Palm, Sago Palm, and Kentia Palm are popular choices for their adaptability to indoor environments. Take time to assess your space, ensuring the chosen palm aligns with your room's lighting conditions and overall aesthetic.
Creating the Ideal Indoor Environment
Once you've selected the perfect palm, creating a conducive indoor environment is crucial for its well-being. Most indoor palms thrive in bright, indirect light. Position your palm near east or west-facing windows, but be cautious of intense midday sunlight. Supplemental lighting options, such as grow lights, can ensure consistent illumination, especially in darker areas. Additionally, maintaining an optimal temperature range of 18-27°C and adequate humidity levels, ideally between 40-60%, will foster a thriving indoor palm habitat. Invest in a hygrometer to monitor humidity levels and make adjustments as needed.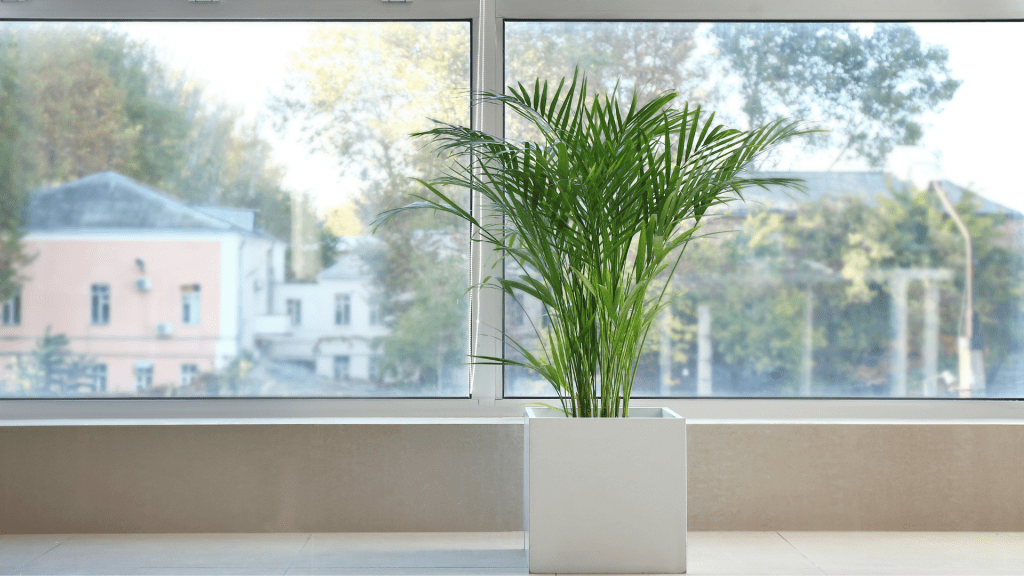 Watering Techniques for Palm Plants
Watering is a cornerstone of successful indoor palm care. Understanding the specific water needs of your chosen palm is crucial. Most palms prefer consistently moist soil but not waterlogged conditions. A general rule is to water when the top inch of soil feels dry. Be mindful of seasonal variations – palms often require more water during warmer months. Use room temperature water, and avoid harsh chemicals found in tap water by using distilled or rainwater. Signs of overwatering, such as yellowing fronds or underwatering, evident in wilting leaves, should guide your watering frequency.
Soil and Potting Considerations
The right soil mix is fundamental to the health of your indoor palm. A well-draining potting mix with added perlite or sand ensures proper aeration and prevents waterlogged roots. When repotting, choose a container with drainage holes to avoid water accumulation. Re-pot your palm every 2-3 years to refresh the soil and provide additional nutrients. Selecting the appropriate pot size is equally important; a container that allows for 2 inches of space around the root ball promotes healthy growth.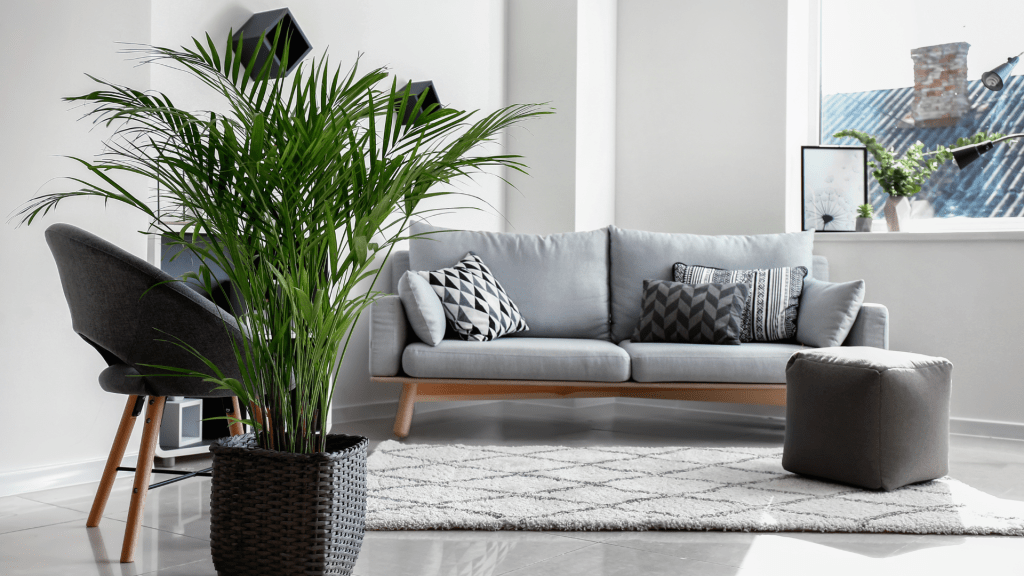 Fertilising Your Indoor Palm Trees
Fertilising plays a key role in sustaining indoor palm health. Select a balanced liquid fertiliser formulated for indoor plants and apply it during the growing season (spring and summer). Follow the recommended dilution rates to prevent overfertilisation. Organic options, such as seaweed or fish emulsion, provide additional nutrients and promote soil health. Regular fertilisation, combined with proper watering and lighting, will encourage robust growth and vibrant fronds in your indoor palm.
Pruning and Trimming Tips
Understanding the natural growth habits of your indoor palm is essential for effective pruning and trimming. While palm trees don't require extensive pruning, removing yellowing or dead fronds benefits overall plant health. Use clean, sharp pruning shears to make precise cuts, minimising stress on the plant. Shaping your palm for aesthetic purposes can be done sparingly, focusing on maintaining the natural form. Be cautious not to remove too many fronds at once, as this can shock the plant. Pruning should primarily be a preventive measure and enhance the palm's appearance.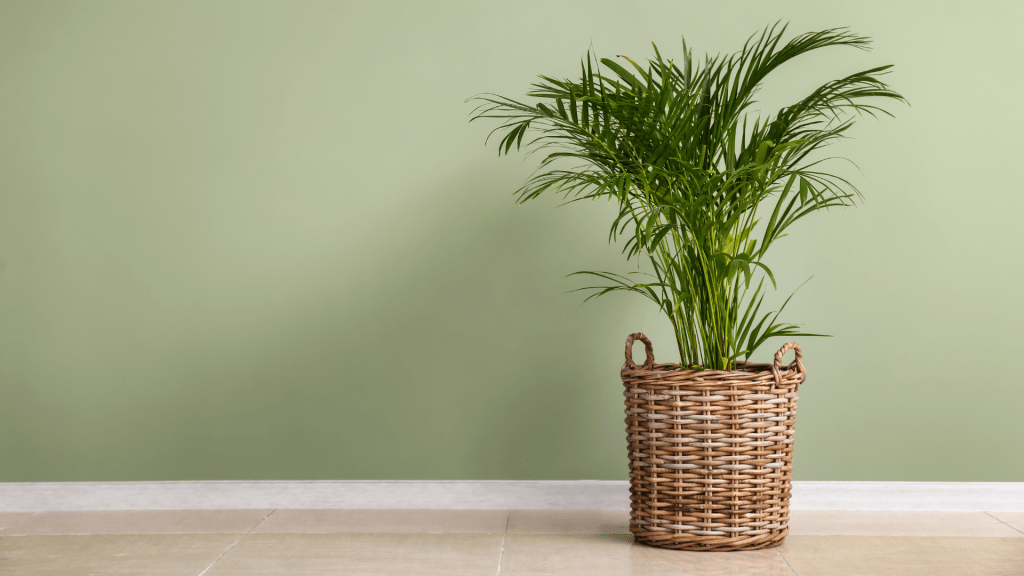 Dealing with Common Pests and Diseases
Despite your best efforts, your palm plants may face pests and diseases. Common pests include spider mites, scale insects, and aphids. Regularly inspect the undersides of leaves and treat infestations promptly. Natural remedies like neem oil or insecticidal soap can effectively control pests without harming your plant. Maintaining good airflow around the plant and avoiding overwatering reduces the risk of fungal diseases.
Troubleshooting Common Issues
Addressing common issues promptly is crucial for maintaining a healthy indoor palm. Yellowing leaves may indicate nutrient deficiencies or overwatering, while browning tips could result from low humidity or excessive fertilisation. If fronds appear droopy or wilting, reassess your watering routine and ensure proper drainage. Reviving a stressed palm involves identifying the root cause, adjusting care practices, and providing extra attention as needed. Regular observation and responsiveness to your palm's needs are key to preventing and resolving issues.
Seasonal Care Calendar
To streamline your indoor palm care routine, create a seasonal care calendar. Tailor your tasks to the changing needs of your palm throughout the year. Spring and summer may require more frequent watering and fertilisation, while autumn and winter could involve reduced watering and protection from drafts. Adjust lighting arrangements during the darker winter months and monitor humidity levels during the dry winter season. A well-organised seasonal calendar ensures consistent care and addresses the unique demands of each time of year.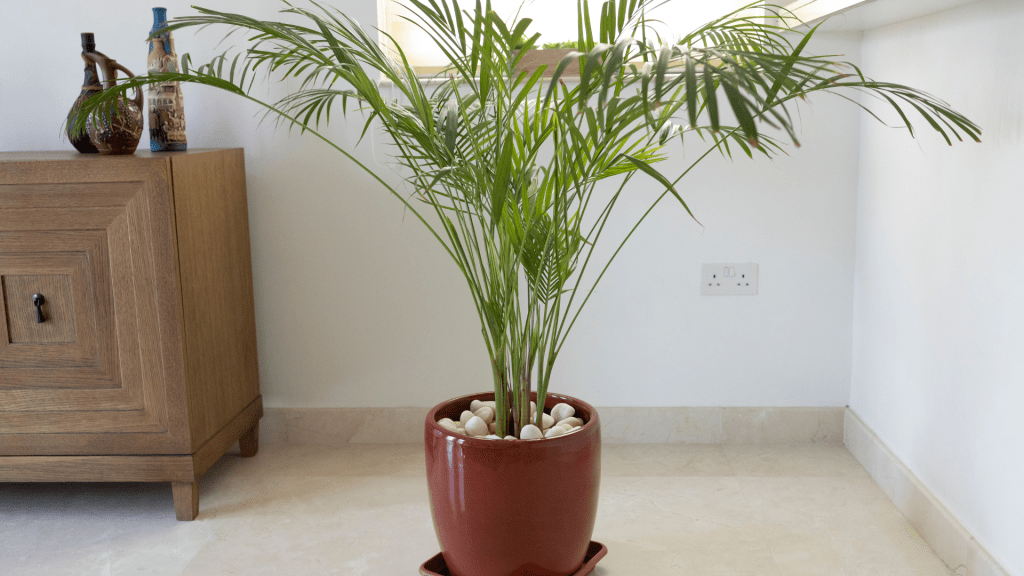 Frequently Asked Questions
Q: What is the best way to maintain humidity levels for indoor palm plants?
A: You can maintain humidity for indoor palm plants by misting the leaves, using a humidifier, placing the pot on a pebble tray filled with water, or grouping plants together to create a microclimate.
Q: Can indoor palm plants tolerate low light conditions?
A: While palm plants prefer indirect light, some varieties, like the parlor palm and areca palm, can tolerate lower light conditions and are suitable for indoor spaces with less sunlight.
Q: What is the best soil for indoor palm plants?
A: Use a well-draining, slightly acidic potting mix specifically designed for growing palm plants, ensuring good aeration and moisture retention for healthy root development.
Q: Are indoor palm plants suitable for beginners and easy to care for?
A: Yes, many indoor palm plants are easy to care for and are excellent choices for beginners due to their tolerance for indoor conditions and relatively low maintenance requirements.