Welcome to July, where gardens bask in the warmth of the summer sun and burst with vibrant colours and fragrant blooms. With longer days, it's time to revel in the joys of outdoor living and make the most of your garden oasis. In this month's gardening guide, we'll explore the essential tasks that will keep your plants thriving, your flowerbeds radiant, and your outdoor space ready for relaxation and entertainment. So grab your gardening gloves, roll up your sleeves, and dive into the delightful world of July gardening jobs.
Key Task for July
In July, it is crucial to water container plants and newly planted specimens while being water-wise. The summer heat can quickly dry out the soil, putting the health of our plants at risk. Regularly check the moisture levels and water as necessary to ensure their well-being. However, it's essential to conserve water. Methods like drip irrigation or mulching can help save water while effectively nurturing our plants.
July flower garden jobs
Cut back faded perennial plants for tidy borders.
Deadhead bedding plants and perennials to promote further flowering and prevent self-seeding.
Keep an eye out for pests and take early treatment measures.
Prune Wisteria by removing side shoots from the main branch framework.
Prune hardy Geraniums and Delphiniums after the first flush of flowers.
Deadhead Roses and Sweet Peas regularly to maintain blooms.
Watch for Hydrangea scale on newly-bloomed Hydrangeas.
If you need to prune your deciduous Magnolia, now's the best time to do it.
Greenhouse jobs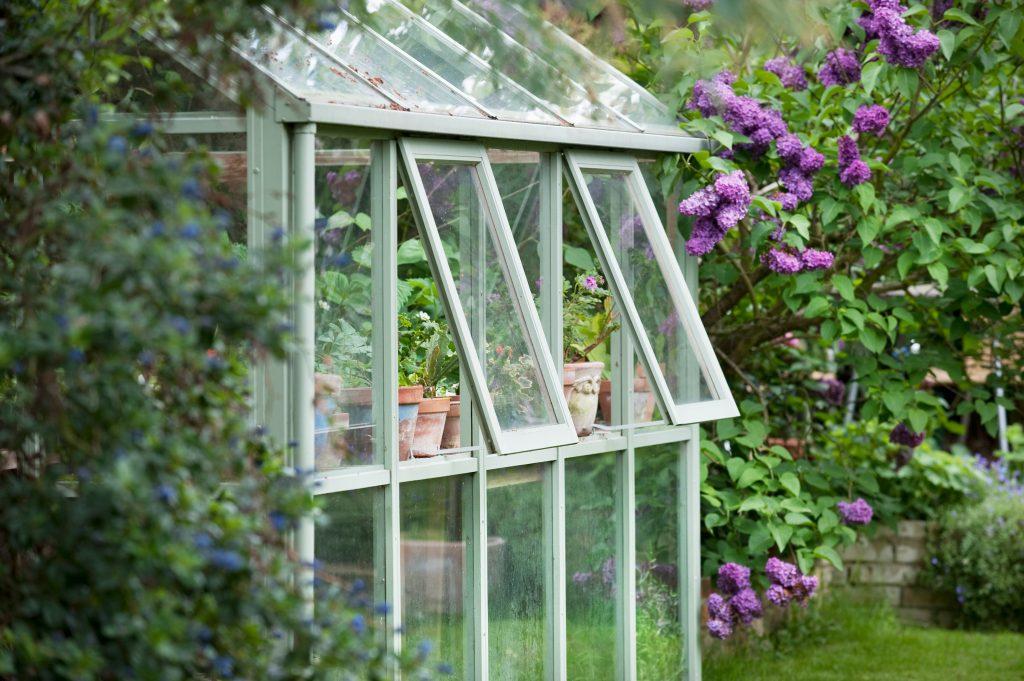 Monitor and regulate temperature: With the summer heat, ensure proper ventilation and shading to maintain an optimal temperature inside the greenhouse.
Watering: Regularly water greenhouse plants, paying attention to their specific needs. Check soil moisture levels and adjust watering accordingly.
Pest control: Stay vigilant for pests and take necessary measures to control infestations. Inspect plants regularly and use organic or appropriate insecticides if needed.
Pruning and training: Prune and train plants to maintain their shape and encourage proper growth. Remove any diseased or dead foliage.
Fertilisation: Continue fertilising greenhouse plants with appropriate nutrients to support their growth and flowering. Follow the recommended feeding schedule for each plant type.
Harvesting: Harvest ripe fruits, vegetables, and herbs regularly to promote further production and prevent overcrowding.
Pollination: Assist with pollination by gently shaking plants or using a small brush to transfer pollen between flowers, especially for crops that require manual pollination.
Disease management: Monitor plants for signs of diseases such as fungal infections or wilting. Take immediate action to prevent the spread of diseases and apply appropriate treatments.
Shade management: Adjust shading materials or install shade cloth to protect greenhouse plants from excessive sunlight and prevent heat stress.
Crop rotation and succession planting: Plan and implement crop rotation to prevent soil depletion and optimise space utilisation. Consider succession planting to ensure a continuous supply of fresh produce throughout the season.
Vegetable garden jobs
Water regularly: Ensure your vegetable plants receive adequate hydration, especially during the hot summer months.
Weed control: Stay on top of weed growth by regularly removing weeds from your vegetable garden. Weeds can compete with vegetables for nutrients and water.
Harvesting: Continuously monitor your vegetable garden for ripe produce and harvest them at the right time for peak flavour and quality.
Pest management: Watch for pests such as aphids, caterpillars, and slugs. Take appropriate measures, such as handpicking, applying organic pest control methods, or using insecticidal soaps to protect your crops.
Fertilisation: Apply organic or slow-release fertilisers to provide essential nutrients to your vegetable plants for optimal growth.
Mulching: Apply a layer of mulch around your vegetable plants to conserve moisture, suppress weed growth, and regulate soil temperature.
Pruning and training: Trim and train your vining vegetable plants, such as Tomatoes, Cucumbers, and Beans, to promote better air circulation, improve sunlight exposure, and increase productivity.
Succession planting: Plan and sow seeds for a continuous harvest. Start new batches of fast-maturing vegetables like lettuce, radishes, and beans to replace harvested crops.
Soil maintenance: Monitor the soil moisture and adjust watering accordingly. Additionally, keep an eye on soil fertility and pH levels, amending as needed to maintain optimal growing conditions.
Planning for autumn: Begin planning and preparing for autumn vegetable gardening by selecting and starting seeds or seedlings of cool-season crops that can be planted later in the season.
Fruit garden jobs
Water fruit trees and plants regularly, especially during hot and dry periods, to ensure they receive adequate hydration for healthy growth and fruit development.
Monitor fruit trees for pests and diseases. Take proactive measures to prevent or treat issues promptly to protect the fruit crop.
Thin out excess fruit on trees to improve the quality and size of the remaining fruits. This allows the tree to channel its energy into producing fewer but better fruits.
Net fruit trees to protect ripening fruits from birds and other animals that may be tempted to feast on them.
Harvest ripe fruits at their peak of flavour and maturity. Different fruits have varying signs of ripeness, so familiarise yourself with the specific indicators for each fruit variety.
Prune fruit trees to maintain their shape, remove dead or diseased branches, and promote good airflow and sunlight penetration within the canopy.
Fertilise fruit trees according to their specific needs. Apply appropriate fertilisers or organic amendments to provide essential nutrients for healthy growth and fruit production.
Train and support fruit tree branches to ensure they are properly positioned and supported. This helps distribute the weight of the fruit and prevents branches from breaking under the strain.
Monitor soil moisture levels and adjust watering practices accordingly. Be mindful of water conservation while ensuring the fruit trees receive sufficient hydration.
Plan and prepare for the upcoming autumn season by researching and ordering new fruit varieties, preparing soil for planting, and evaluating and adjusting your overall fruit gardening strategy for the next growing season.
July garden maintenance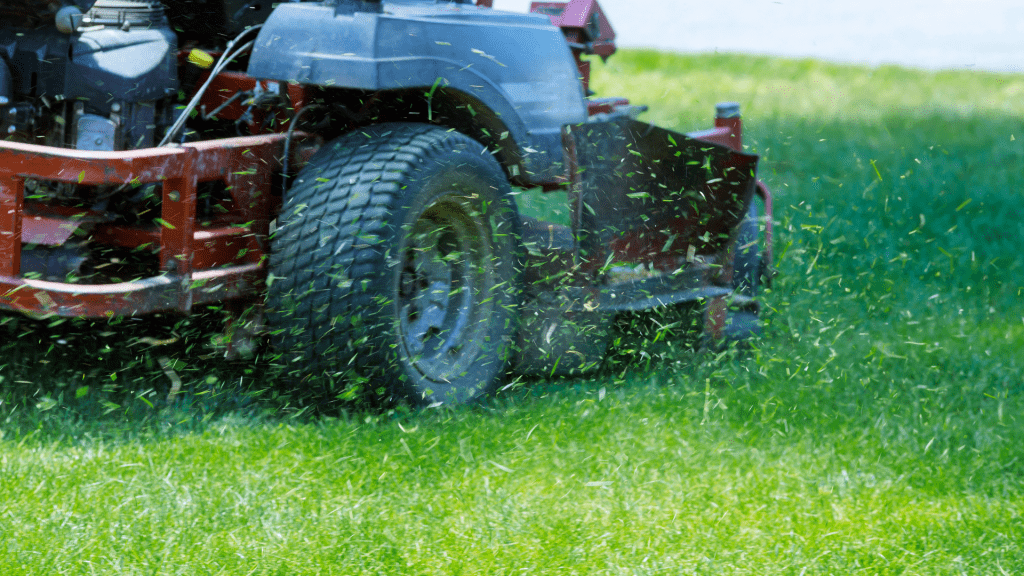 Clean and maintain garden furniture: Wipe down and clean your garden furniture to remove any dirt, debris, or stains. Apply appropriate treatments or sealants to protect the furniture from the elements.
Cut and edge the grass: Regularly mow the lawn to keep it at an appropriate height. Use a strimmer or edger to define the edges for a neat and tidy look.
Remove weeds: Keep an eye out for weeds in your lawn and garden beds. Remove them promptly to prevent them from competing with your plants for nutrients and water.
Fertilise the lawn: Apply a suitable lawn fertiliser to promote healthy growth and maintain the lushness of your grass. Follow the instructions on the fertiliser package for proper application.
Prune and trim plants: Trim back any overgrown or unruly plants in your garden. Prune flowering plants that have finished blooming to encourage new growth and maintain their shape.
Mulch garden beds: Apply a layer of mulch around your plants to help conserve moisture, suppress weed growth, and improve the overall appearance of your garden beds.
Inspect and repair garden structures: Check your fences, trellises, and other garden structures for any signs of damage or instability. Repair or reinforce them as needed to ensure safety and longevity.
Monitor and manage pests: Keep an eye out for common garden pests such as aphids, slugs, and snails. Use appropriate methods to manage and control them, such as natural predators, traps, or organic pest control products.
Maintain garden pathways: Clear any debris or weeds from garden pathways. Sweep or pressure wash them to keep them clean and safe for walking.
Note
When starting in any garden, it is always essential to understand the unique conditions of your garden space. No two gardens are identical, with every garden having unique microclimates, soil, and growing conditions. All our guides and information are provided as general guides and garden owners need to do their research for every plant before planting. We cannot accept responsibility for plant establishment and survival in individual gardens.