Introduction
The top six factors to consider when choosing plants for a landscape are:
The size of your property
The amount of maintenance you can commit to
Growing conditions on what you can plant.
Your budget
Your personal tastes and preferences
How you want to use the space
If you're an avid gardener, you may have answered these questions. But if not, choosing garden plants that are right for your space and needs may be challenging. There are plenty of different assortments of garden plants perfect for almost any size property — no matter how much light or water they need. And with numerous plant varieties, there are bound to be ones perfect for your garden style too! We have detailed here the different types of plants you may come across when looking to landscape your garden.
Shrubs for Landscaping
Shrubs are great for adding colour and texture to any outdoor space. Depending on the type of shrub selected, they can bloom in spring or summer, providing a beautiful colour contrast or "pop" to any garden. Numerous shrub types can be found in nurseries, so finding the right one for your space and needs is easy.
Some popular shrubs include hydrangeas, roses, lilacs, and viburnums. While shrubs are beautiful and plentiful, they do have a few drawbacks. First, they do require some maintenance. Some shrubs have thorns, which can be an issue for pets or young children. Finally, shrubs of any size take up space. If you have a small garden, you'll want to choose a very carefully; fortunately, to help you decide, we have produced a guide to the best flowering shrubs here.
Trees for Landscaping
From potted trees beside your front door on a patio to a collection of trees used as a border to give you privacy, there are many benefits to adding trees to a garden Trees are perfect for creating shade and shelter, producing fruit, and giving a home to wildlife.
A disadvantage to keep in mind; trees grow slowly and as they grow, so do their roots. This means planting your tree at a distance from the house or being prepared to repot your tree frequently.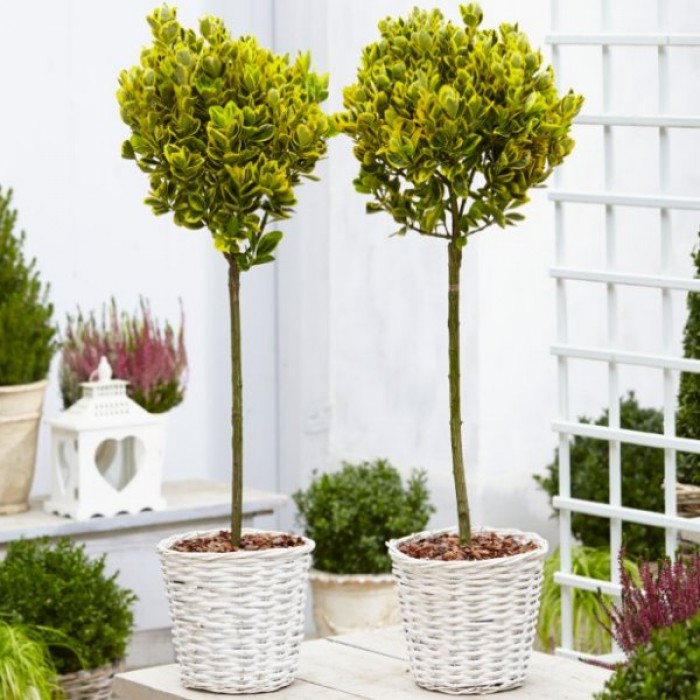 Climbers & Vines for Landscaping
If you have a wall, fence, or pergola on your property that doesn't get a lot of sun, climbers and vines are the perfect addition. Some climbers, like clematis, will flower in the spring and produce beautiful colourful blooms that can be utilised in floral arrangements. Some climbers require a trellis or other support systems to grow properly. If you do not have a wall, fence, or pergola that can be used for support, climbers are not the best choice for your property.
Annuals
Annuals are plants grown from seed; they flower and die towards the end of one year. They're great choices for gardeners who have a smaller property and don't wish to commit to having a perennial flower in their yard. Annuals do not require much maintenance and can be replaced once they die. Many different types of annuals can be grown in any climate. Some popular annuals include sunflowers, zinnias, and marigolds. Some annuals will reseed themselves, which can be great if you want a constant flower bed. However, they may not provide the blooms or colours you were hoping for. Also, annuals are usually smaller plants that may not provide as much colour or contrast to a larger landscape.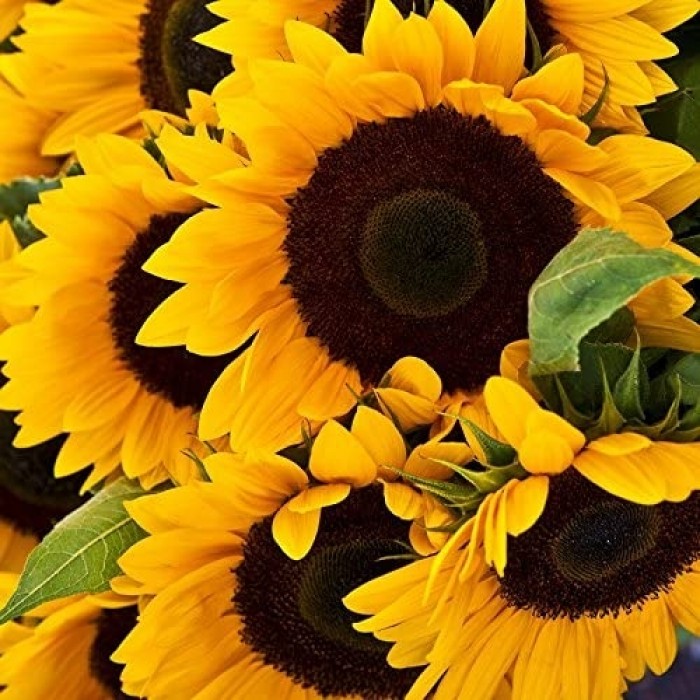 Perennials
Perennials are great for any size garden. They return every year to provide bursts of colour before dying back in winter. They provide beautiful colours and blooms all season long and don't require replanting yearly. The traditional cottage garden is normally packed full of herbaceous perennials delivering an amazing summer show of colour and vibrancy.
Fruit Plants
With a large variety of fruit plants available, these make a great addition to almost any garden. Perfect for homeowners who wish to grow their source of fresh produce or just for those who want beautiful foliage and colour. The most common fruit plants and trees are strawberries, apples, plums, berries, citrus, figs, and grapes.
For larger gardens you may want to consider fruit trees, these fill and awkward areas and produce a large amount of fruit regularly. But for a smaller garden, consider a fruit plant such as grape vines which can grow up a wall or fence. Or even a patio or pillar fruit trees for smaller areas.
But keep in mind that fruit plants often require regular maintenance, including watering and fertilizing more often than other plants listed here. A positive, however, is that you can get frequent fresh produce.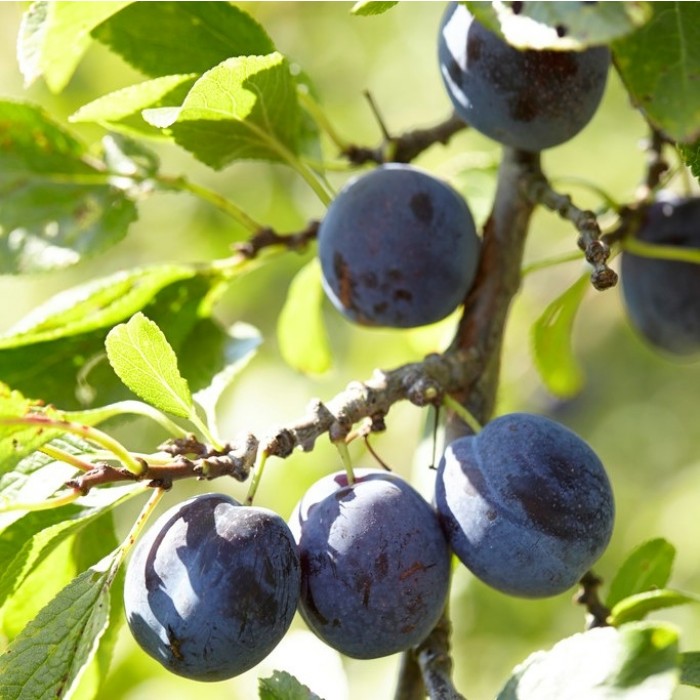 Ground Cover for Landscaping
Ground cover plants help to prevent weeds from coming up by blocking light to the soil. They tend to be low-level plants that form humps or 'carpets.'
Shade loving Plants
If you have a spot in your garden that doesn't receive enough light, you must think carefully about your choice of plants. Many gardeners cringe at finding plants for shady garden areas, but it doesn't need to be that way. Many plants thrive in the shade, and many flowers will lift a dark space. Look at this guide on dealing with shade and the best plants for shade in a garden.
Recommended plants for landscaping
Choosing plants in your garden can be challenging, especially if it is your first time landscaping. We have produced a series of guides on different garden styles whilst the Royal Horticultural Society has a list of recommended plants – we have produced a guide on these recommended RHS plants.
Buying plants online
Buying plants online is common practice, but you do need to be aware of what you are buying and what to expect. Plants tend to be grown and sold in different size pots which we describe in our plant pot size guide.
Conclusion
Gardening can be such a rewarding pastime. As this article shows, there's no shortage of different plant types you can add to your landscape. Hopefully, this article has inspired you to get your hands dirty and add more variety to your garden.