As the weather starts to warm up and the days get longer, March is the perfect time to start thinking about gardening. Whether you are an experienced gardener or a beginner, there are a variety of tasks that can be done in March to prepare your garden for the spring and summer months. From sowing seeds and preparing soil to pruning trees and shrubs, there is plenty to do to get your garden ready for the growing season. In this article, we will take a closer look at some of the key gardening jobs to do in March, and provide some helpful tips to ensure that your garden is looking its best. Whether you have a small balcony garden or a large plot of land, there is something for everyone to do in the garden in March.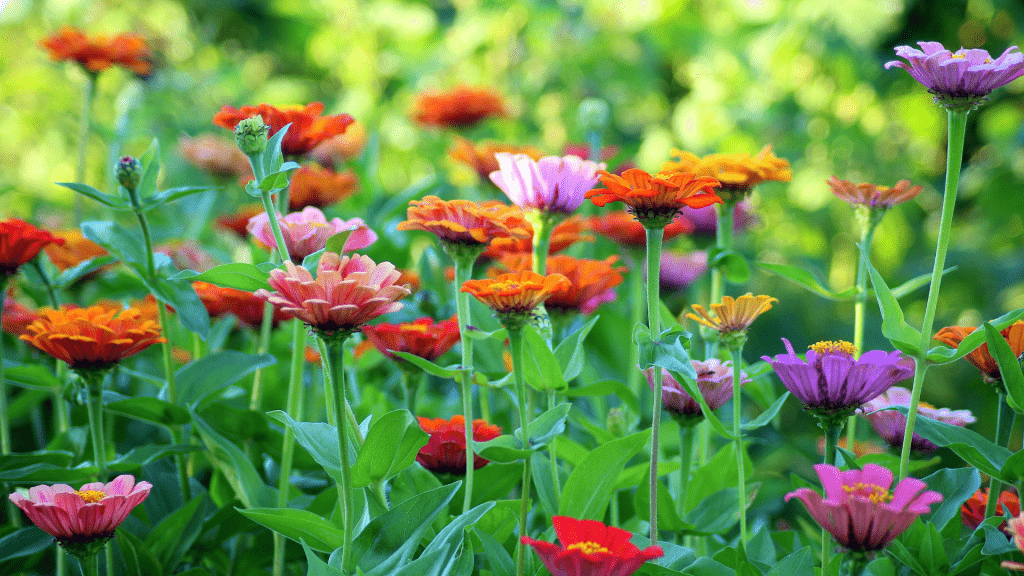 Jobs in the Flower Garden
Finish pruning Rose shrubs and climbers early in the month. This will make it easier to maintain the garden come summer. For more details on pruning roses, check out our article here.
Cut back Dogwoods and Salix (willow) to promote vigorous new growth
As they begin to flower, tidy up alpines by removing dead foliage and mulching with grit to keep the foliage from getting wet.
Plant Lilies and other summer-flowering bulbs in pots and borders, for a stunning display later in the year
Feed ericaceous shrubs, such as Rhododendrons, Azaleas, Camellias and Pieris, with ericaceous fertiliser
Clean up the borders and get rid of weeds that have already grown or are about to.
Use garden compost to generously cover the borders.
Continue deadheading spring flowers and remaining winter bedding so they don't set seed
Jobs in the Fruit & Veg Garden
Sow tomatoes, chillies, sweet peppers in pots indoors
Purchase young herbs to plant near your back door in containers for easy harvesting.
Plant onion and shallot sets, spacing them 10-15 cm apart
If space is limited, plant early potatoes in large tubs or trenches on the vegetable plot.
Crowns of asparagus should be planted in well-drained soil or raised beds in a sunny, open area.
Start hoeing veg beds as soon as the weather starts to warm up, as weeds will start germinating quickly
Plant strawberries in a hanging basket to keep fruits away from slugs
Water your houseplants more regularly as temperatures warm, check the soil before watering
Maximise the amount of light your house plants receive by moving to brighter areas, or choose houseplants that will grow in shadier spots
Some houseplants like snake plants are particulalry prone to collecting dust on their leaves. So be sure to wipe regularly
Try and keep houseplants away from temperature fluctuations caused by draughts or centeral heating
Aphids, scale insects, thrips, and mealybugs are just a few of the insects that can harm your house plants.
Get crop off to good start indoors to transplant into garden later, such as lettuces
When temperatures begin to rise in the greenhouse, remove the bubble insulation to let in more light.
Plant a few colorful annual climbers.
Buy young bedding plants for growing on to a larger size under glass
Be vigilant for greenhouse pests such as mealy bugs and treat straight away
On sunny days, open the greenhouse vents to prevent humidity buildup.
March Garden Maintenance
Give your lawn a spring boost
Build or buy a new compost bin so you can recycle the garden waste of the coming season.
Slug barrier products should be applied to the new shoots of Hostas and susceptible perennials.
Plant pots of bulbs from indoors into borders, once the display is over, then water well and apply liquid feed
Make sure that the stakes are still securely anchored in the ground and that the tree ties are not too tight.
Tree and shrub branches damaged by wind should be pruned out.
Cut back winter-flowering Jasmine to keep it within brounds and encourage flowers next year
Topdress containers with fresh compost
Mow the lawn on dry days if needed