Spring bulbs are slowly starting to fade as we begin to approach summer. Sowing and planting out bedding can begin, depending on regional weather variations. It's also time to get back into the lawn mowing regime, as the lawn will be loving the warmer temperatures this month brings.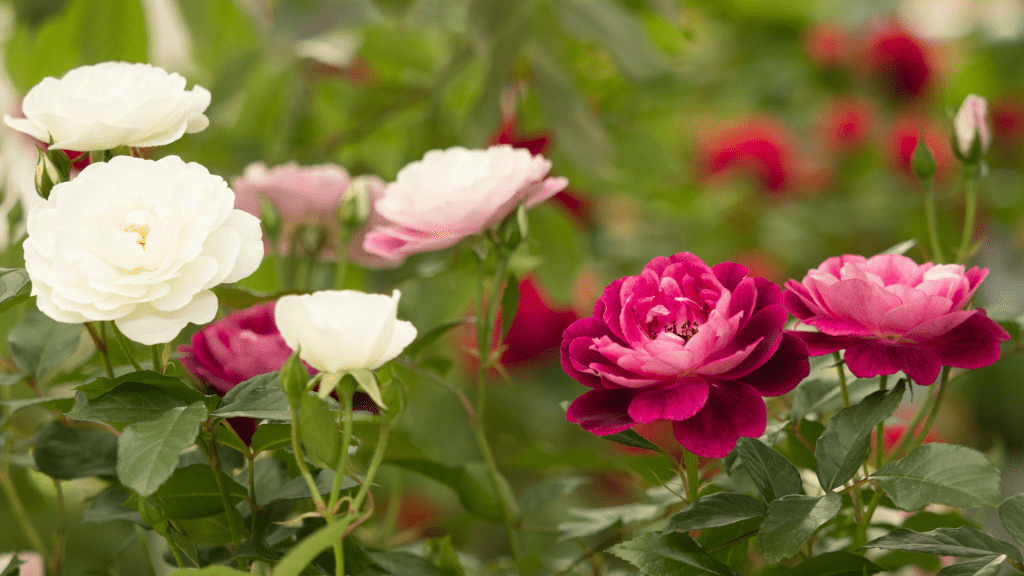 Key Task for May
This month's key focus should be planting out your summer bedding plants. Bedding plants provide a temporary decorative seasonal display for beds, borders, containers and hanging baskets.
May flower garden jobs
After the threat of frost has passed, harden off Dahlias before planting them.
Continue dividing herbaceous border perennials to improve vigour and create new plants.
Divide established clumps of Hostas as they come into growth.
Once the frost risk has passed, you will still have time to plant any container-grown evergreen climbing shrubs
Include climbing and rambling roses. By laying the stems horizontally, you can increase flower production.
Prune spring-flowering shrubs after flowering.
Feed and water container plants.
Supplement container plants with a balanced liquid feed every 2-4 weeks to promote healthy growth.
Lift and divide overcrowded clumps of Daffodils and other spring-flowering bulbs.
Plant tender exotics in mid to late May
Look after finished spring bulbs for next year. Let them die and break down naturally and add fertiliser around the clumps
Greenhouse jobs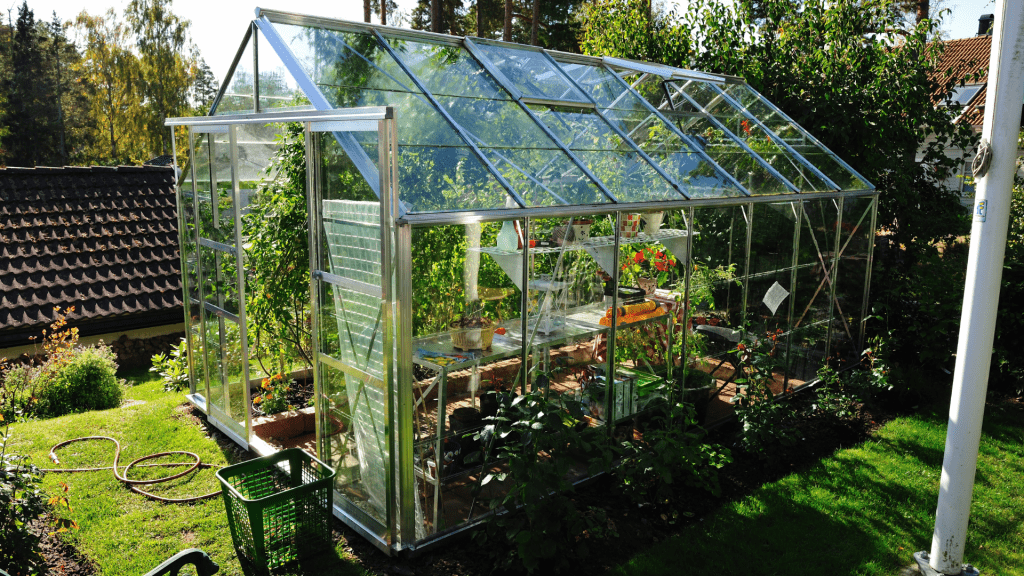 Open vents and doors on warm days
Damp down the greenhouse on warm days to increase humidity and deter red spider mites
When the weather starts to get warmer, crops like tomatoes, cucumbers, and courgettes need a lot of water.
As the indoor tomatoes, cucumbers, and aubergines grow, attach their stems to canes.
Regularly inspect plants for pests on the underside of leaves and shoot tips.
Set up concealing to bring down daytime temperatures and diminish burning
Prepare tender plants and bedding for outdoor planting after the last frost by beginning to harden them off.
Tomatoes can be grown in large pots or growing bags, and their main stems can be supported by tying them to a cane or vertical wire.
Vegetable garden jobs
Water vegetable patch regularly during dry weather
Sow beetroot, main crop carrots, borccoli, peas, radish, lettuce and spring onions
Sow tender vegetables like sweetcorn, courgettes and pumpkins
Plant frost tender vegtables once there is no more risk of frost, you can start hardening them off prior to planting
Fruit garden jobs
Safeguard strawberry plants with straw (to control weeds and lift the berries off the ground) and mesh (to keep birds off the natural product).
During the rapid growth of young fruit trees, make sure they get plenty of water.
To assist newly planted fruit trees in establishing themselves properly in their first year, remove their blossoms and fruits.
May garden maintenance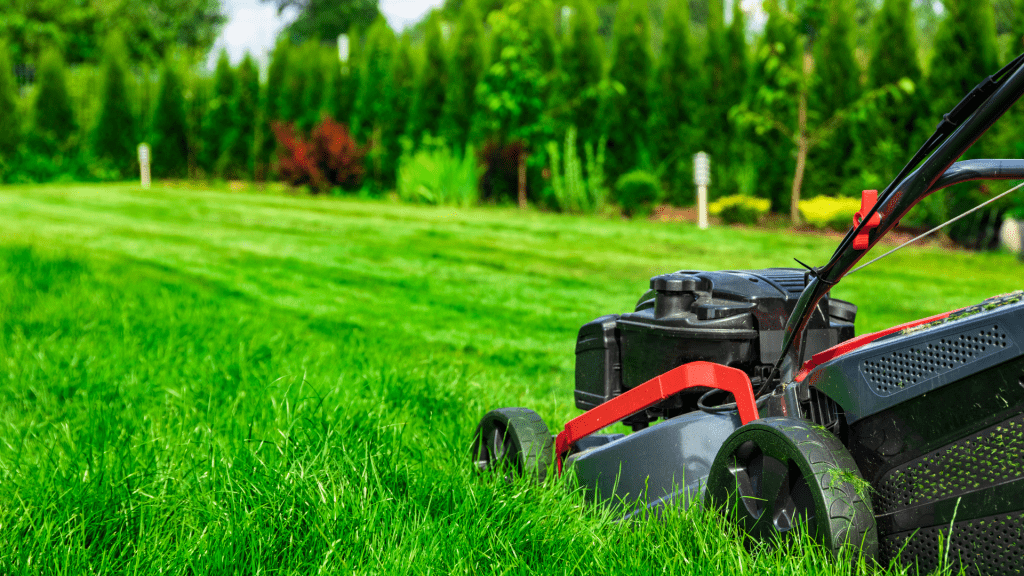 Watch out for late frost, and protect your plants with horticultural fleece if needed
Keep on top of weeding and hoeing
Topiary, box hedges, and other formal hedging should be lightly trimmed; until they are properly pruned later in the season, this will keep them tidy for the majority of the summer. And trim hedges that are growing quickly. Make sure to water and mulch recently established supports.
Optimise watering regime by watering in mornings and evenings
Start collecting and recycling water where possible
If you have an established lawn, it will need mowing every week now to keep it healthy and looking good
Feed established lawns if not done in April
Apply wood treatment to wooden nursery furniture to condition it for summer
Set up an additional fertiliser receptacle or a worm container, so you can reuse additional green waste from your kitchen and nursery
Weekly hoe bare soil and manually weed beds to prevent weeds from establishing roots and germinating.
Before beginning any pruning, check the shrubs for nests to avoid disturbing birds in their nests.
To maintain hygiene, bird feeders should be regularly cleaned and scrubbed.
Note
When starting in any garden it is always important to understand the unique conditions of your garden space. No two gardens are identical, with every garden having its special microclimates, soil, and growing conditions. All our guides and information are provided as general guides, and garden owners need to do their own research for each and every plant before planting. We cannot accept responsibility for plant establishment and survival in individual gardens.