Going on a holiday is a wonderful way to relax and rejuvenate, but leaving your beloved garden and houseplants behind can cause concern. How do you ensure your plants stay healthy and happy while you're away? With some planning and preparation, you can keep your plants alive and thriving during your absence. In this article, we will provide you with essential tips for caring for both garden plants and houseplants while you're on holiday, including DIY solutions that are easy to implement.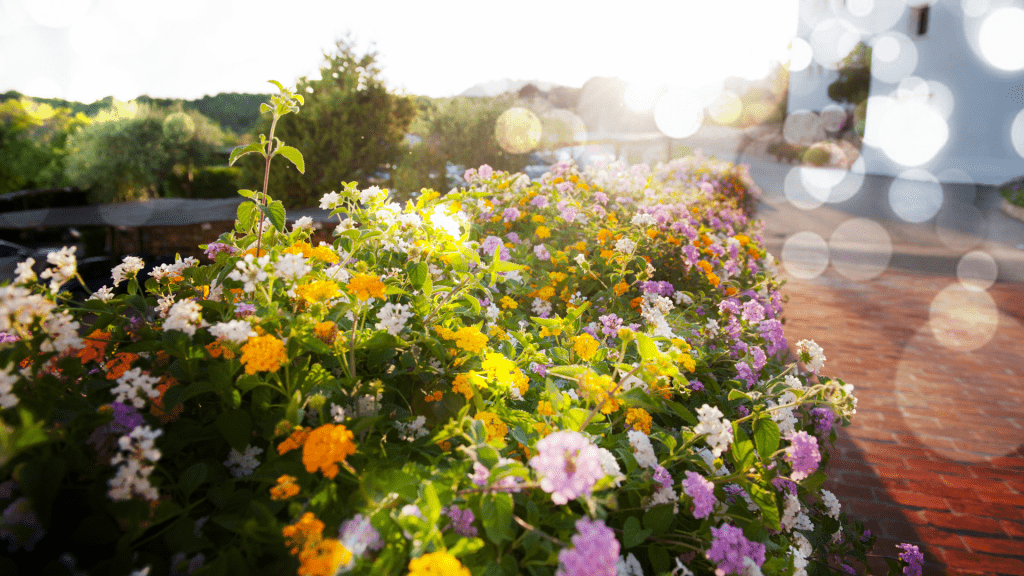 Caring for Garden Plants:
Mulch and Deep Watering: Before leaving, apply a layer of organic mulch around the base of your garden plants. Mulch helps retain moisture in the soil and suppresses weed growth. Water your plants deeply to ensure they have sufficient moisture before your departure.
Sprinkler on a Timer: If you have an automatic sprinkler system, set it on a timer to water your garden plants regularly. This ensures that your plants receive adequate moisture while you're away.
Drip Irrigation System: Install a drip irrigation system in your garden. This system delivers water directly to the plant's root zone, reducing water wastage and ensuring consistent hydration.
Self-Watering Jugs and Watering Bulbs: Create self-watering jugs or use watering bulbs by filling them with water and inserting them into the soil near your plants. These DIY solutions gradually release water, keeping the ground moist.
Soaker Hose and Rain Barrel: Set up a soaker hose connected to a rain barrel. The soaker hose slowly drips water into the soil, minimising evaporation and ensuring your garden plants receive a steady moisture supply.
Group Containers Together: If you have potted plants, group them together before leaving. This creates a microclimate that increases humidity and reduces water loss through evaporation.
Water-Holding Crystals: Add water-holding crystals to the soil of your garden plants. These crystals absorb and retain water, releasing it to the roots as needed.
Deep Watering for Vegetables: Water your vegetable garden deeply just before leaving. This ensures the plants have enough moisture to sustain them during your absence.
Mow the Lawn: Before you go on vacation, mow the lawn to an appropriate height. This helps maintain the health of your grass and reduces the risk of pests or diseases.
Deadheading and Pruning: Remove faded flowers and prune any overgrown branches before leaving. This will encourage healthy growth and reduce the risk of disease or pest infestations.
Ask a Friend for Help: If possible, ask a trusted friend or neighbour to water your garden plants while you're away. Provide them with clear instructions and express your gratitude for their assistance.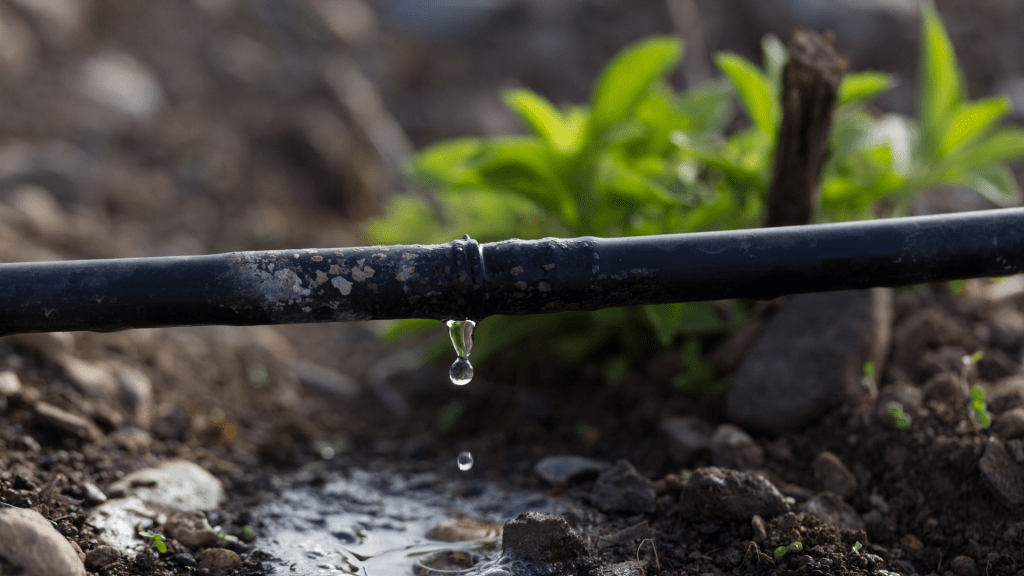 Caring for Houseplants:
Watering Bulbs and Wicking: Utilise watering bulbs or create DIY watering wicks for your houseplants. These methods provide a slow release of water to the plants, keeping the soil consistently moist.
Water-Holding Crystals: Add water-holding crystals to the soil of your houseplants. These crystals absorb water and release it gradually, preventing overwatering or underwatering.
Create Light Shade: If your houseplants are located in a sunny spot, move them to an area with indirect light or create light shade by using sheer curtains or blinds. This protects the plants from excessive sunlight and reduces water loss through evaporation.
Ask a Friend for Help: Request a friend or neighbour to visit your home and water your houseplants while you're away. Provide them with clear instructions and express your appreciation for their support.
Self-Watering Planters: Invest in self-watering planters with a built-in reservoir to hold water. These planters provide a consistent moisture supply to the plants, reducing the need for frequent watering.
Move Plants Away from Direct Sun: If possible, move your houseplants away from windows or areas with direct sunlight. Excessive heat can cause water evaporation and stress the plants.
Grouping Houseplants: Grouping houseplants together creates a microclimate with increased humidity. This reduces water loss and ensures the plants have a more stable environment.
Damp Newspaper on Soil: Place damp newspaper on the soil surface of your houseplants. This helps retain moisture and prevents rapid drying of the soil.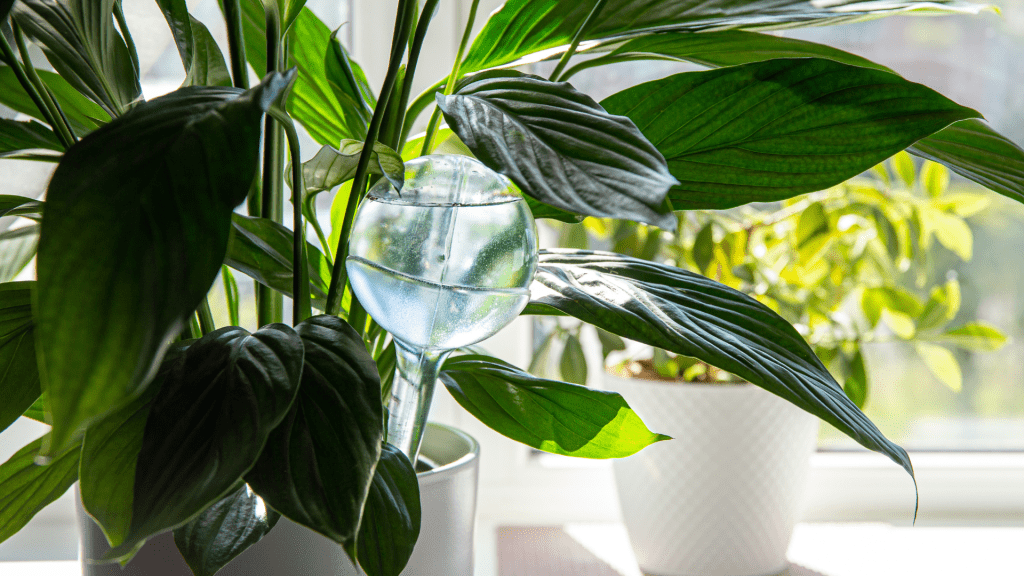 Conclusion
With these comprehensive tips and DIY solutions, you can confidently embark on your holiday, knowing that your garden plants and houseplants will receive the care they need. From mulching and deep watering to installing irrigation systems and using self-watering techniques, there are various methods to ensure the well-being of your plants while you're away. Whether you seek assistance from friends or utilise innovative watering devices, the key is to plan and provide consistent moisture and protection. Enjoy your holiday, knowing you'll return to a thriving garden and flourishing houseplants.