When you think about planting a garden, your mind probably goes to trees and flowers. Shrubs often get forgotten when it comes to designing beautiful gardens. But the benefits of adding shrubs to your garden are abundant. These plants add character to your space and help to give it some depth and structure. They're perfect for giving any garden a transitional feel by linking smaller trees together, marking the end of one section of your garden and acting as the first introduction to another. They also make great plants for landscaping. The trick is finding which shrub to plant for all of them to look great! Here are four tips for planting shrubs in your garden: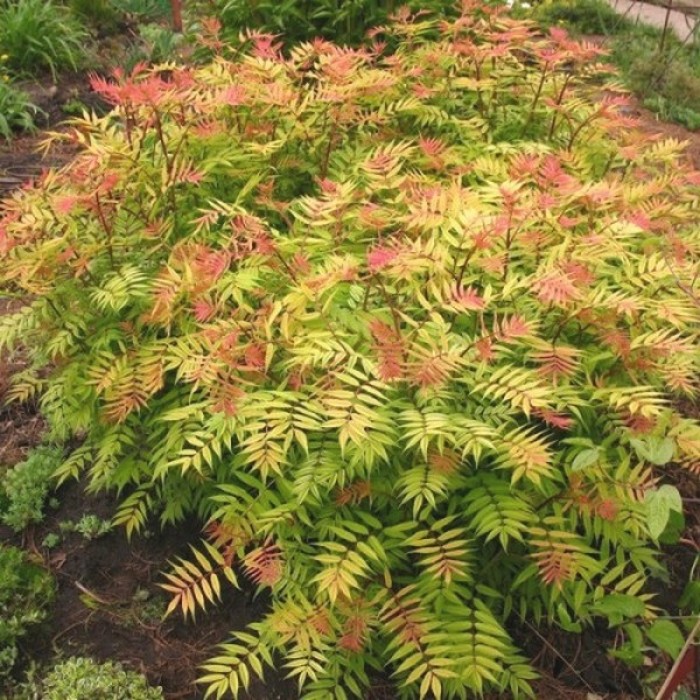 Tip 1: Research the Types of Shrubs you Want to Plant
The first step when planting shrubs is doing your research, including reading up on the types of shrubs for your garden. There are many different types of shrubs to choose from, including large shrubs with broad leaves, smallish shrubs with delicate leaves, flowering shrubs of all different colours, and even fragrant shrubs. You may want to consider shrubs with colourful leaves or larger shrubs to add height and texture to your garden. On the other side, smaller shrubs can intertwin together to create a more natural and wilder look.
Tip 2: Choose the Right Location for Planting your Shrubs
Next, you'll want to choose the right location for your shrubs. This will depend on the type of shrub you want to plant. You will want to find a location that has the right amount of sunlight, drainage, and soil. You should also consider how large the shrub will grow. If you're looking to plant flowering shrubs, you may want to consider planting them close to pathways, patios, or gardens; this way you can enjoy their scent even if you're walking past them. You may also want to consider planting shrubs that produce edible fruits or berries near your garden so you can have easy access to fresh produce any time you'd like.
Tip 3: Make Sure the Soil is in Good Condition
When you've found the perfect location for your shrubs, you'll want to check the soil is in good condition. If there are large clumps or rocks in the soil you'll want to remove them, then you can add some extra nutrients and minerals to the earth. It's also a good idea to use a shovel or spade to mix the soil with compost or manure, making it easier for your shrubs to root and grow. If you're planting shrubs in pots or containers, check the containers are large enough; the general rule is to make sure their root ball is about three-quarters of the size of the receptacle.
Tip 4: Add Fertiliser and Pay Attention to Watering
As you're planting shrubs, it is a good idea to fertilise them. This will make it easier for them to grow and root. You can do this by adding a bit of fertiliser to the soil when you're planting. If you don't have time to fertilise your plant, you can always add it to the soil later. In addition to fertiliser, you'll also want to pay attention to watering. When planting shrubs, the soil may be dry; if this is the case, you'll want to water the soil to make sure it is moist and ready to plant. If you live in an area with bad or inconsistent weather, you'll want to make sure you are prepared to protect your shrubs from extreme temperatures. You can do this by using a soil thermometer to ensure that your shrubs are planted in the right amount of soil.
Our Top 5 Shrubs
Magnolia Fairy Blush – Evergreen Soft Pink Flowering Magnolia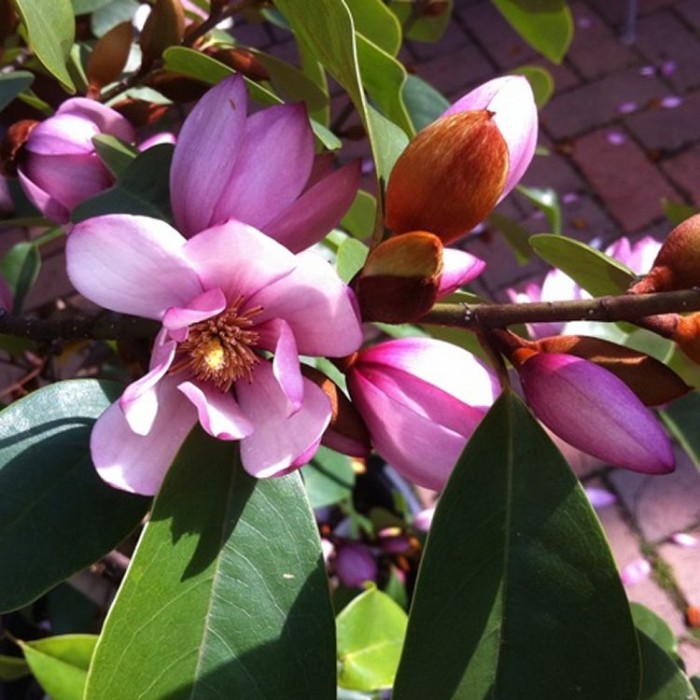 The foliage, unlike most Magnolias, is evergreen in all but the harshest winters, which again is unusual for a magnolia with such a freely blooming nature. Even young plants will produce the scented blooms as they become established from a young age. The plant is very versatile and can be used in a number of ways; as a standalone specimen; planted together to form a screen or magnificent flowering hedge, even clipped in to topiary shapes. Perhaps the best place is in a mixed shrub border or as a special patio specimen.
Dwarf Korean Lilac – Syringa Shrub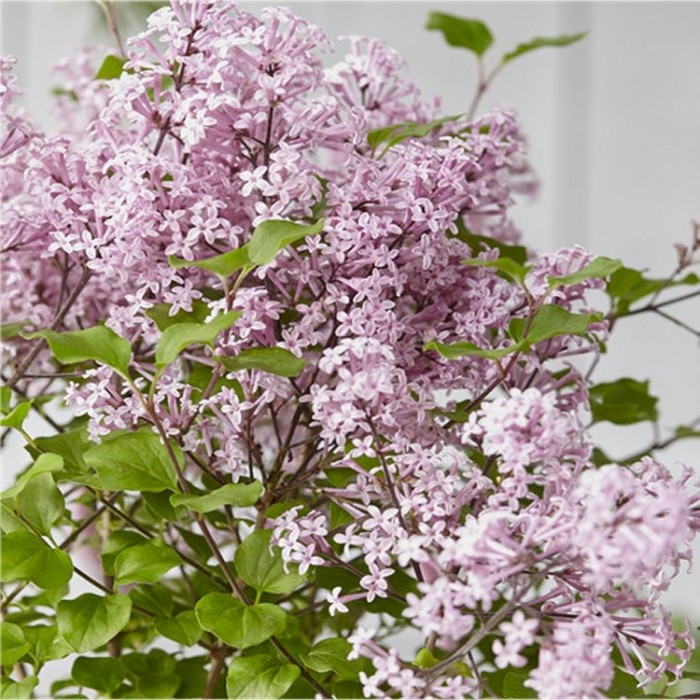 Blooming in May-June, and for a second time in August-September this superb Dwarf Korean lilac shrub is the perfect way to enjoy the bright lavender-pink fragrant flowers that are spread over the entire canopy.
Daphne x Transatlantica Variegata – Eternal Fragrance Variegated – Summer Ice Daphne – Evergreen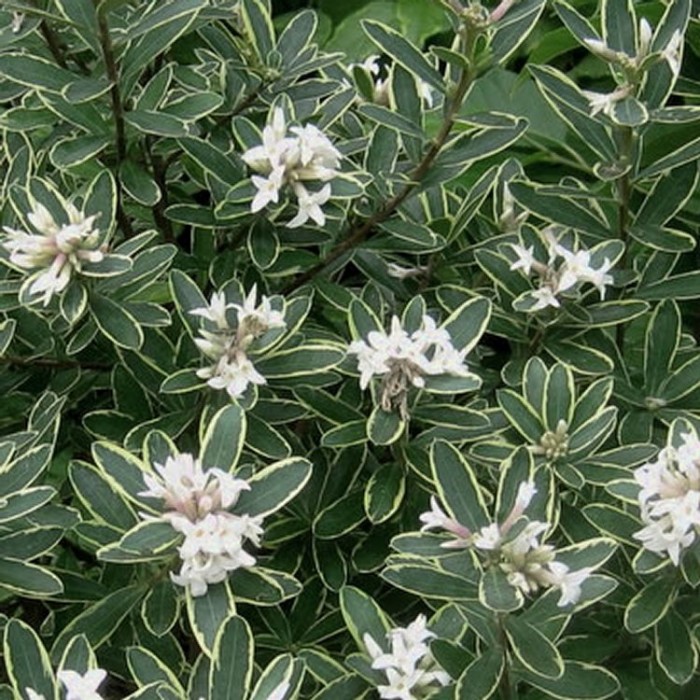 A variegated sister of the popular Eternal Fragrance Daphne, Summer Ice covered itself in a continuous fragrant flush of blushed-pink creamy-white blooms that complement ivory-white edged foliage wonderfully, right through from the Spring to Autumn.
This Daphne is perfect to plant near a path or patio to enjoy that perfume. It is easy to grow, with a naturally dense bush habit holding it's foliage year round in all but the coldest conditions, where it will then re-leaf and bloom in Spring if it does take a nap for winter.
Cotinus Royal Purple – Smoke Bush – Amazing Autumn Colour Shrub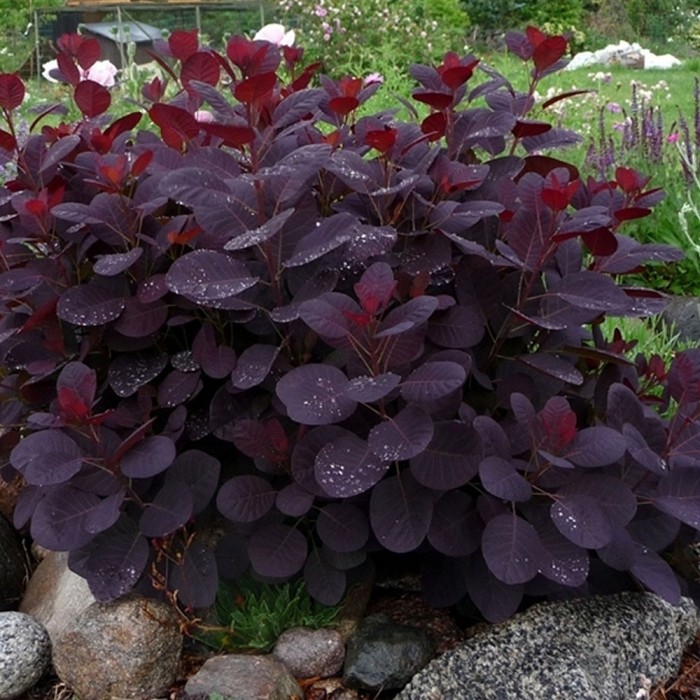 Magnificent, dark red-purple leaves, turning scarlet in autumn and fluffy, smoke-like plumes of purplish-pink flowers in July and August.
This purple-leaved smoke bush makes an eye-catching specimen plant for a sunny shrub or mixed border.
The foliage, which appears almost translucent when backlit by the sun.
Cornus Midwinter Fire – Winter Beauty Dogwood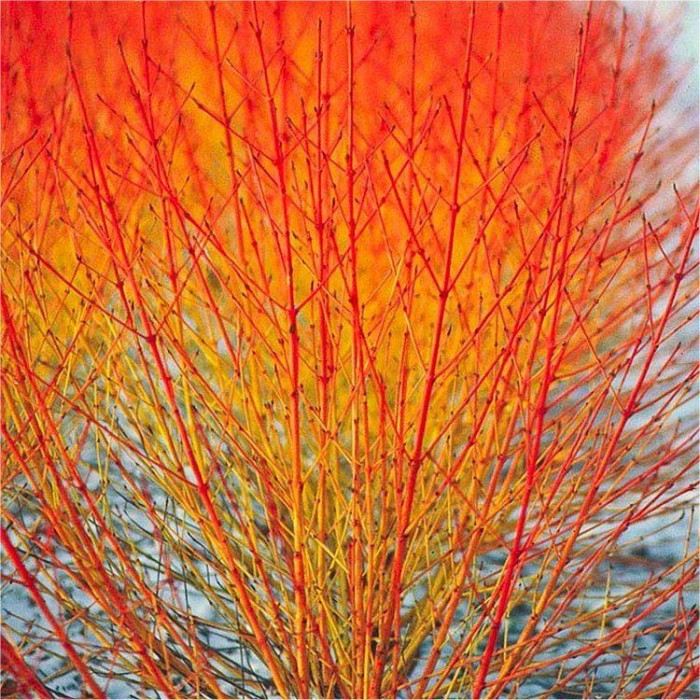 Fantastic, award winning, fiery colour in winter when everything around it is looking drab.
These are great value for money, and provide a long lasting display when little else can inject vibrancy to the garden. Plant these for a towering inferno of molten lava coloured stems all winter. If you need something to add a shot of bright colour in the colder darker months then these have to be it, they really do provide the flames to stave off a winter chill, you feel warmer inside just looking at them.
A compact bushy shrub that will add drama in the Winter scene, they will stand out against anything – a backdrop of dark conifers, a fence, other shrubs or of course a blanket of snow. In spring, fresh-green foliage erupts over the to cover the yellow-orange-red stems and provide a good structural mix with other plants in the garden.
Conclusion
Shrubs are an excellent choice for planting in your garden. They often become overlooked when people are choosing what types of plants to plant, but shrubs offer numerous benefits for any garden. They provide colour and structure, and at times can even offer privacy.
Remember to keep in mind: researching the types of plants, choosing the right location and confirming the soil is in good condition. All of these things will help you successfully plant shrubs in your garden!
Further reading
If you would like to know more about shrubs read our guide to the top flowering shrubs
Note
When starting in any garden it is always important to understand the unique conditions of your garden space. No two gardens are identical, with every garden having its special microclimates, soil, and growing conditions. All our guides and information are provided as general guides, and garden owners need to do their own research for each and every plant before planting. We cannot accept responsibility for plant establishment and survival in individual gardens.