Introduction
Thinking about planting tulip bulbs? Whether you're looking to add some vibrant colour to your garden or have a more natural and understated look, planting tulip bulbs is a wonderful way to liven things up. They're also very easy to grow, so long as you know what you're doing. That's where we come in to help. Read on for everything you need to know about planting tulip bulbs in your garden.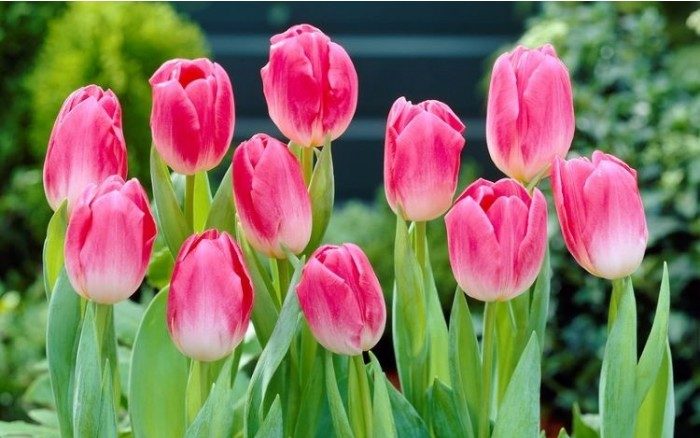 When and Where Should I Plant my Tulip Bulbs?
Tulips do best if they are planted in Autumn, ideally in October/November; just after the first frost wipes out all of the viral and fungal diseases in the soil. By planting later in the year, the tulip bulbs will be able to start putting down roots better as there is less risk of disease. You can plant your tulip bulbs in pots in spring, so long as the soil is not frozen or waterlogged. Tulips are an unusual bulb flower that can add a blast of colour in the early spring (or late fall). They grow best in loose, sandy soil and need plenty of sunlight and water.
How to Plant Tulip Bulbs in the Garden
Once you have found the best location (full sun or partial shade) and have the ideal soil, it is time to start planting. To do this you need to dig a 20cm hole and place the bulb inside with the pointy end facing upwards. Then cover the bulb with the excess soil you just dug up. These bulbs should be planted around 5-10 cm apart.
If your garden has limited space, you should consider planting your bulbs in a lasagne layering style. This can be done by covering the first layer with soil and then adding another layer of bulbs in between the below bulbs. Try not to place bulbs directly on top of each other as this can cause problems for the tulips growing.
After planting your bulbs, make sure to water well, soaking the soil to settle around the bulbs. But be sure to not water in large amounts, allow the water to soak in properly before adding more if needed.
How to Plant Tulip Bulbs in Pots
If you are planting tulips in pots, we recommend following the bulb lasagne method. This will require you to have an adequate-sized pot with drainage holes and good-quality multi-purpose compost. To complete the bulb lasagne, you must add a layer of soil (at least 12cm deep) and insert the bulbs (with the pointy end facing upwards) into the foil layer, leaving at least 4cm between bulbs. Now add another layer of soil and position the bulbs diagonal to the bulbs below. Repeat this process with the latest flowering bulbs at the bottom of the pot and the earliest flowering bulbs at the top. Once this has been completed, add the final layer of soil (around 12cm deep) to the top and water gently. For more in-depth instructions, read our bulb lasagne article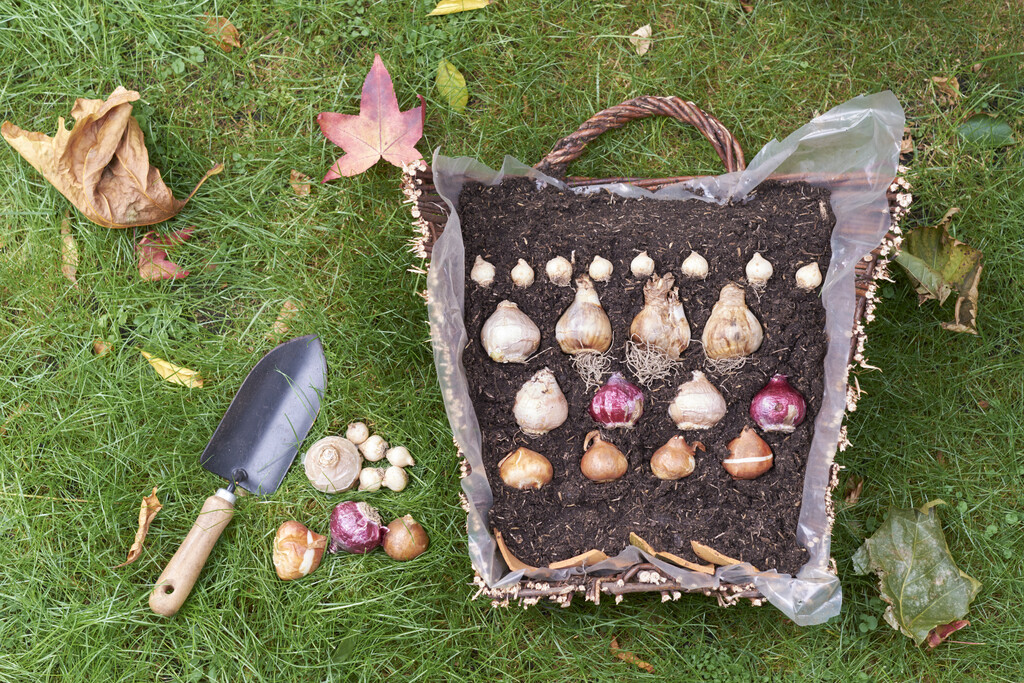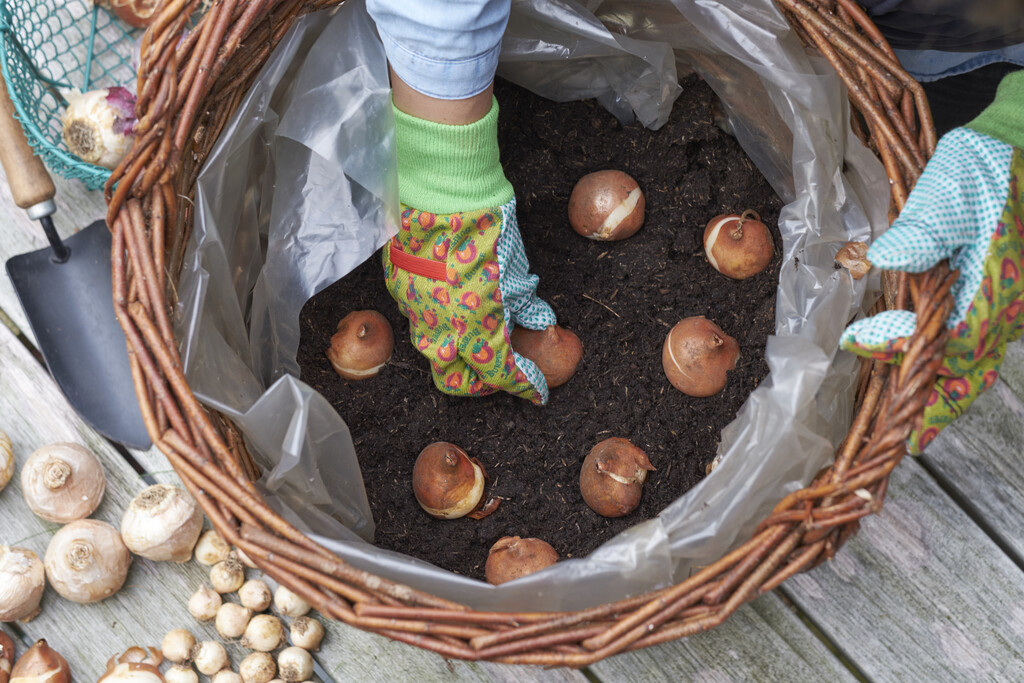 How to Care For Your Tulips
It is vital that you care for your tulips, this involves:
Deadhead the flowers before the petals fall off.
Leave the foliage in place after flowering has stopped; don't cut it off
Water as needed during active growth periods; the soil should be moist but be careful to not overwater
Once everything has fully died back, you can lift them and store them in a dark, dry, airy place over summer, allowing the air to circulate around them. They can then be replanted in the Autumn
Feed with a flow release fertiliser in early Spring
Our Top 12 Varieties of Tulips
Notes
When starting in any garden it is always important to understand the unique conditions of your garden space. No two gardens are identical, with every garden having its special microclimates, soil, and growing conditions. All our guides and information are provided as general guides, and garden owners need to do their own research for each and every plant before planting. We cannot accept responsibility for plant establishment and survival in individual gardens.
Download Care Guide
Shop Tulip Bulbs Now