All gardens have those shady areas that gardeners find annoying and wonder how to deal with them. Those awkward shaded spots, more often than not, become the home for a shed or compost bin rather than being exploited to their full potential. Yet it doesn't have to be that way, and even though most plants seem to require partial or full sun to flourish, there are plenty of great options for outstanding plants that thrive in the harshest conditions. In this article I will help you deal with shady gardens and shady borders by identifying the best plants that tolerate shade.
The single most significant factor that affects how much shade your garden receives is the 'aspect', which is the direction your garden faces. South-facing gardens are often filled with sunshine for much of the time, whilst north-facing gardens spend much longer in the shade.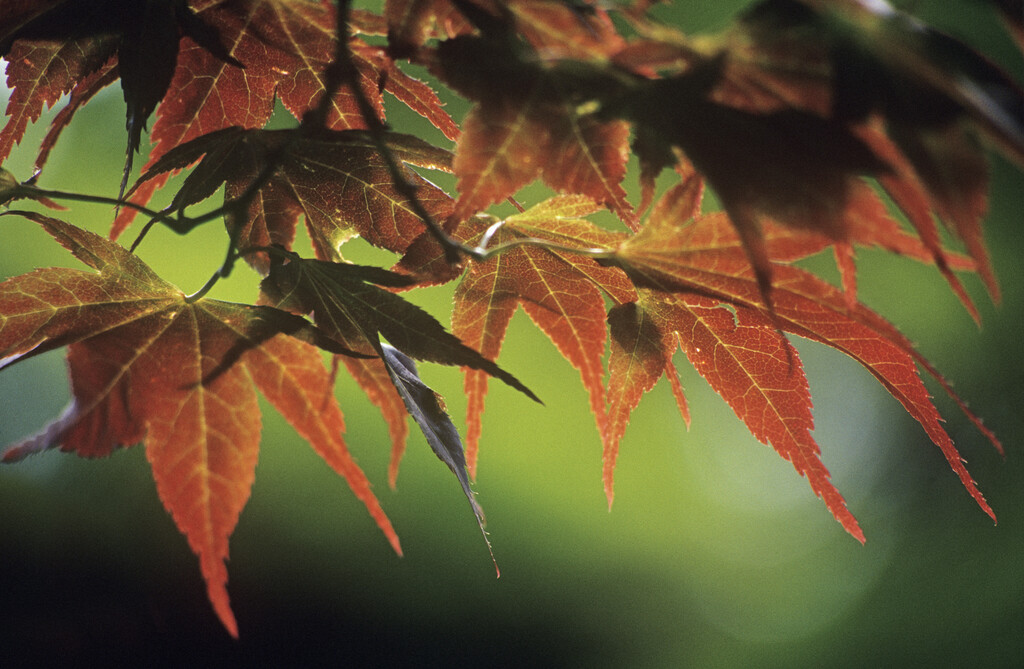 What are the overall best plants for shade?
Hosta
Lily of the Valley
Pachysandra
Philodendron
Polygonum
Primula
Virginia creeper
Vinca
Wintercreeper
How to grow plants in the shade – what to consider
So much of successful gardening comes down to selecting the right plants to grow in the right conditions. It can seem crazy that within a small garden you may have any number of different growing conditions, but this is the case. Plants have adapted to grow in different conditions, such as low light, where photosynthesis becomes a problem and the environment can be colder. If you consider natural areas such as woodlands, you may have noticed that even in the densest of forests, plants have grown and flourished. Not all plants can deal with this challenge, but there are plenty that can, and you need to choose them. This may limit the variety of plants that you can choose from, yet it provides the opportunity to have an area of your garden that is likely to be very different to other zones in your garden, adding interest.
Many plants that can survive in shady garden areas tend to have larger leaves that allow them to absorb what little light is available. The foliage of plants is often overlooked at the expense of showy flowers, but foliage can provide drama and spectacular displays. As a result, your shady garden area will likely have a tropical and exotic feel as the architectural forms of the foliage combine.
Light is not the only consideration in shady parts of your garden. Often, these areas tend to have challenging soil conditions, being either very wet or dry. This will further restrict your choice of available plants. You need to dig about in your garden to see just how wet or dry your soil is, and armed with this information, you are ready to start selecting your plants.
Types of Garden Shade
It may sound strange, but there are different types of shade conditions that your garden may experience. Understanding these conditions will help you to identify the plants with the best chance of flourishing. You should also acknowledge that you may have more than one shade condition in your garden; you need to analyse each area independently.
In general terms, you can break shade conditions down into five categories:
Light shade – this refers to an area of your garden that is open to the sky but doesn't receive direct sunlight often due to hedges, fences and buildings. In these conditions, flowering often reduces.
Semi-shade – this refers to an area of the garden that receives direct sunlight but spends more time in the shade. Again plants will experience reduced flowering.
Dappled/partial shade – these garden areas will have diffused light coming in through an overhead canopy, such as a deciduous tree. There are pockets of sunlight constantly dancing with areas of deep shade.
Moderate shade – areas that receive a maximum of three hours of direct sunshine can be counted as moderate shade
Deep shade – any areas of your garden that receive less than a couple of hours of direct sunlight can be counted as deep shade. These areas are generally under evergreen trees, in woodland gardens, or on the north side of a wall. Just getting plants to provide ground cover in these areas can be a challenge.
If those five categories were not enough to think about, there is another factor that you now need to consider – soil moisture. Shady areas of the garden often result in the soil below being either very wet or dry, further restricting plant choices.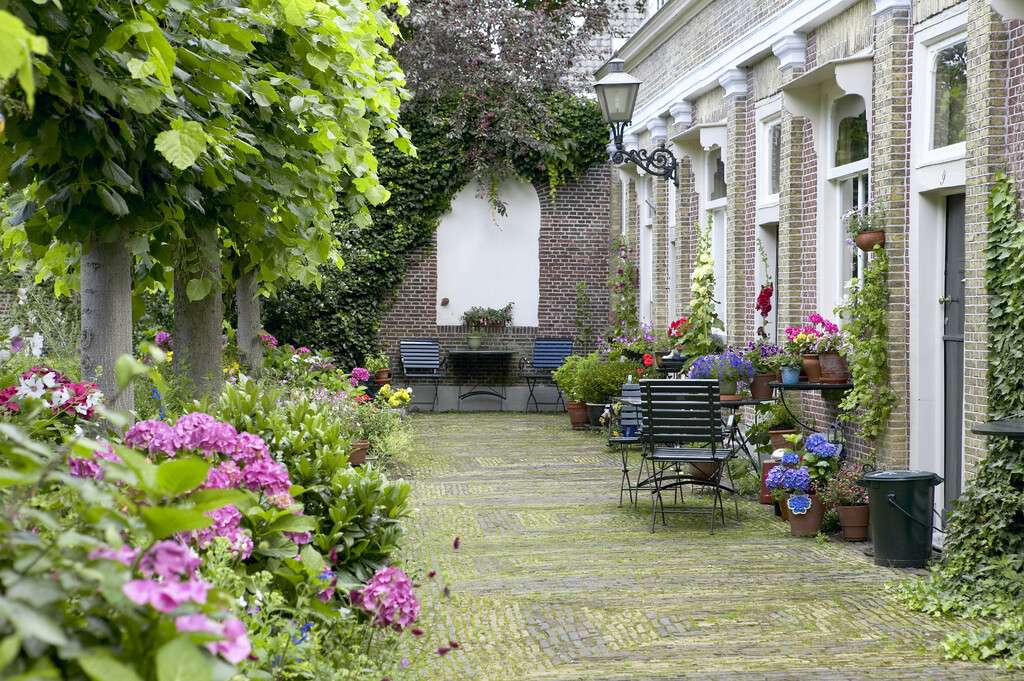 Dry shade vs Damp shade:
How to deal with dry shade in the garden
Dry shade refers to an area of a garden receiving a limited amount of direct sunshine whilst having the further complication of dry soil. Typically this relates to borders next to evergreen hedging, tall buildings and under trees. Often these areas become dumping grounds or a place to stick a garden building; however, with the proper treatment, such areas can be reclaimed. Try the following steps to improve the situation:
See if light levels can be improved, such as by thinning the tree canopy above the area or taking down the height of hedgerows stealing light.
Dig in lots of organic material into the soil, such as well-rotted manure or compost
Choose your plants carefully, ensuring they are suitable for those conditions.
Water any plants you are putting in before planting
Mulch the soil after planting well to keep moisture in.
Consider employing an irrigation system, such as a leaky pipe to the point that the plant's roots become established.
Consider building raised beds if shallow roots from hedging and trees are sucking too much moisture out of the ground.
Continue to mulch – you will not improve the situation in a single season.
Plant suggestions for shade in the garden:
Please browse through our selection of shade-loving plants that we have carefully put together. We have tried to get a balance between ornamental shade lovers and big-leaved beauties. More options are available than you might realise, so there is no excuse for not creating a wonderful garden retreat.
Best plants for dry shade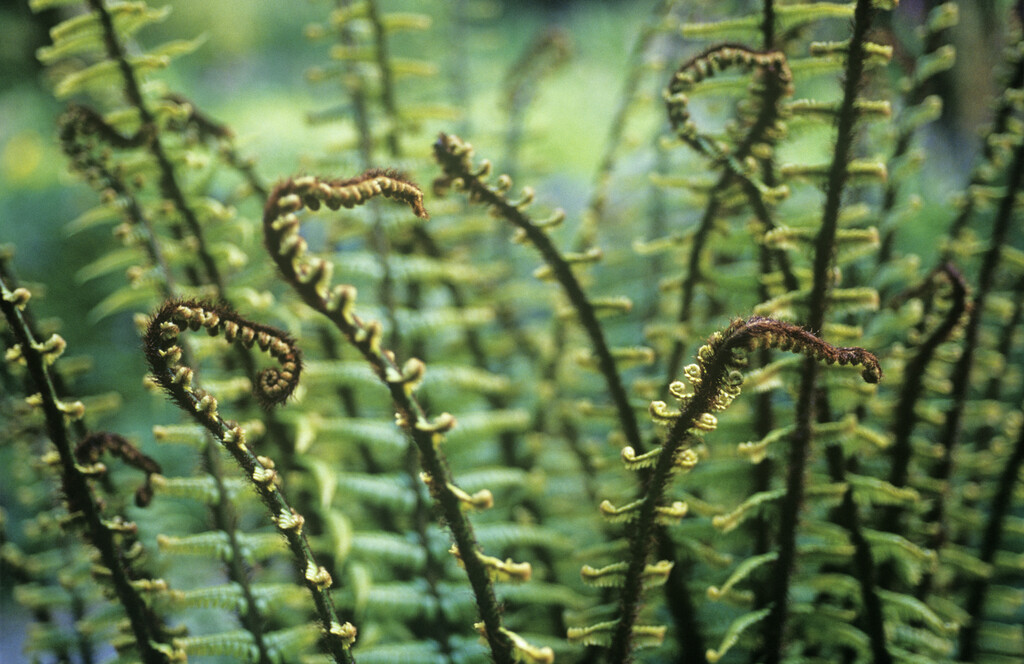 How to deal with damp shade in the garden
Damp shade areas are often found in and around woodland or near water. This chill but moist environment is ideal for many plants, but some work should be undertaken first.
Check if light levels can be improved by thinning tree canopies above or any other method.
Improve the soil by incorporating lots of organic material, such as well-rotted manure or compost. Moist soil is often an indicator of a clay-type subsoil which may benefit from including some coarse grit to improve drainage.
Choose your plants carefully, ensuring they are suitable for these conditions.
Continue to add mulch – you will not improve the situation in a single season.
Best plants for damp shade:
---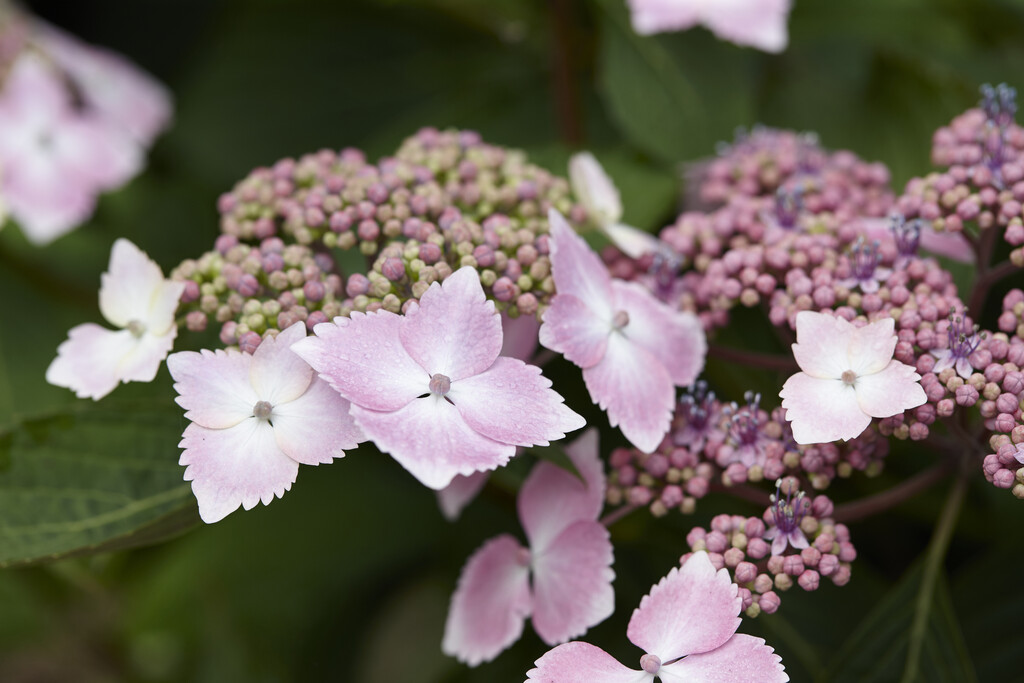 What to do with a garden that gets no sun – how to deal with a north-facing garden
Many gardens receive little to no sun, and this can make plant selection very challenging. In city locations, this is a very common issue and identifying border plants for shade and climbing plants for shade means limiting your choice of available plants. For many homeowners, a north-facing garden is the ultimate challenge. The perpetual shade can appear too big an obstacle to overcome, yet it doesn't have to be. Many plants grow in full shade, and a north-facing garden provides an opportunity to do something unique with the space if you embrace it.
North-facing gardens are commonplace within urban areas. Tall buildings and boundary lines create large swathes of shade that can appear dark and unforgiving. Terraced houses can especially cause large areas of shade. With a few changes, these areas can be transformed into extraordinary outdoor living spaces.
How to brighten up a gloomy north-facing garden
See if more light can be allowed to enter the garden. Trim tree canopies and reduce the crowns.
Consider the hard-landscaping materials. Introduce lighter-coloured materials for paving, fencing and walls. Avoid white for garden walls and fences as this can initially appear stark; they become very bright should any sun hit them, and they will look dirty as soon as the rain hits them. Off-white is a much better choice.
Introduce mirrors in and amongst the foliage and hard landscaping, which can bounce light around. They should be thoughtfully positioned to ensure birds don't fly into them.
Choose plants wisely – Generally, plants can be classified as either 'shade avoiders' or 'shade tolerators'. For a north-facing garden, you will need to select those plants that thrive within moderate to deep shade and therefore be shade tolerators. Shade avoiders will quickly die off or become etiolated, growing tall and weak. Add variegated foliage plants with bright colours to dark borders; they will instantly give the space a lift. Complement this by choosing shade-loving plants with white flowers to enhance the area such as Hellebores and try drift planting.
Add vertical interest, including structures and trellis, to provide a framework for climbers to scramble up. Climbing plants such as Ivy are phototropic and will grow towards the light. Other plants can be trained to scale a wall such as Chaenomeles which offers the additional benefit of attractive fruit.
Consider alternative use for the shadier areas of the garden. Parents are well aware of the dangers of too much sun on young skin, so why not turn the shaded area of the garden into a play area for children?
Shady areas can become perfect areas to dine out of direct sunshine. Many people find dining in full sun uncomfortable. With a north-facing garden, you have the opportunity to create a cool and lush dining environment.
The addition of garden lighting will enhance any space and extend the period that you can enjoy the garden. The introduction of LED lighting has meant that running costs are significantly reduced. In a north-facing garden, you may find that solar-powered lighting will struggle.
10 Best plants for north-facing gardens
To ensure you buy plants that will thrive in a north-facing garden, you must check out your soil type. Different areas of your garden will have drier or wetter soil which will suit different kinds of plants. Take the time to dig around each planting area and identify how damp the soil is below the surface. All areas will benefit from adding organic matter, well-rotted manure, or compost before planting.
Plants do well in north-facing gardens – full shade plants UK:
Mahonia Aquifolium
Digitalis Purpurea
---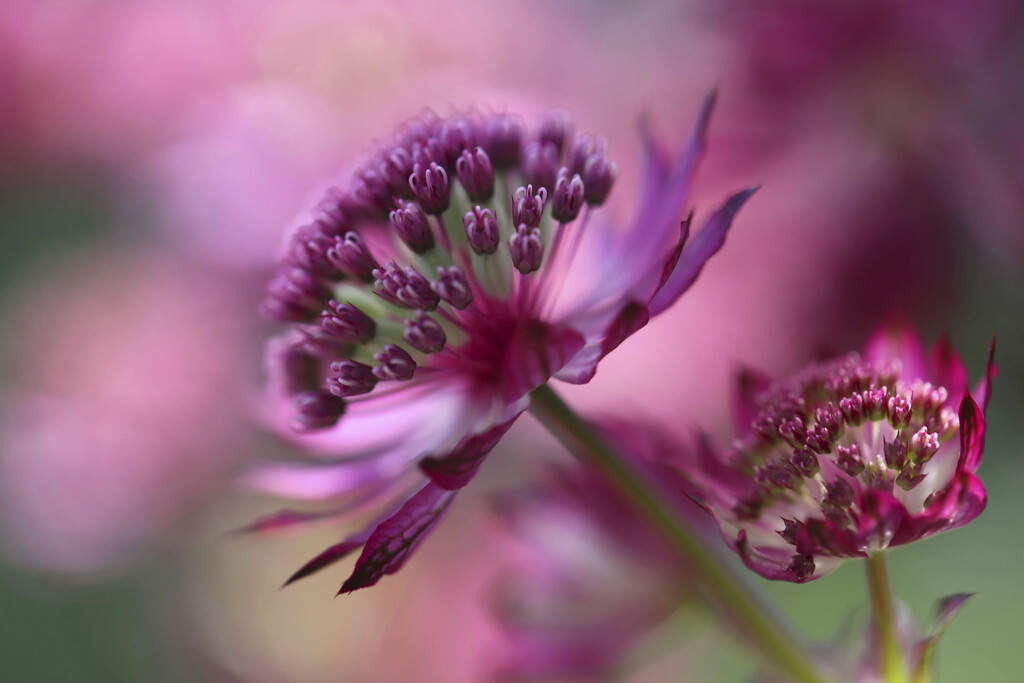 Best plants for shade guide:
The best perennial plants for shade:
Zantedeschia
Hosta
Digitalis
Dicentra
Helleborus double Ellen White
Anemone
Galanthus
The best climbing plants for shade UK:
Hedera Helix
Lonicera Tellmanniana
Vigtis Coignetiae
Akebia Quinata
Trachelospermum Jasminoides
Shade loving shrubs: The best shrubs for shade:
Cornus Alba
Leycesteria Formosa
Fatsia Japonica
Sarcococca Hookeriana
Mahonia Aquifolium
Aucuba Japonica
Viburnum Davidii
Viburnum Tinus
Acer Palmatum – Japanese Maple
---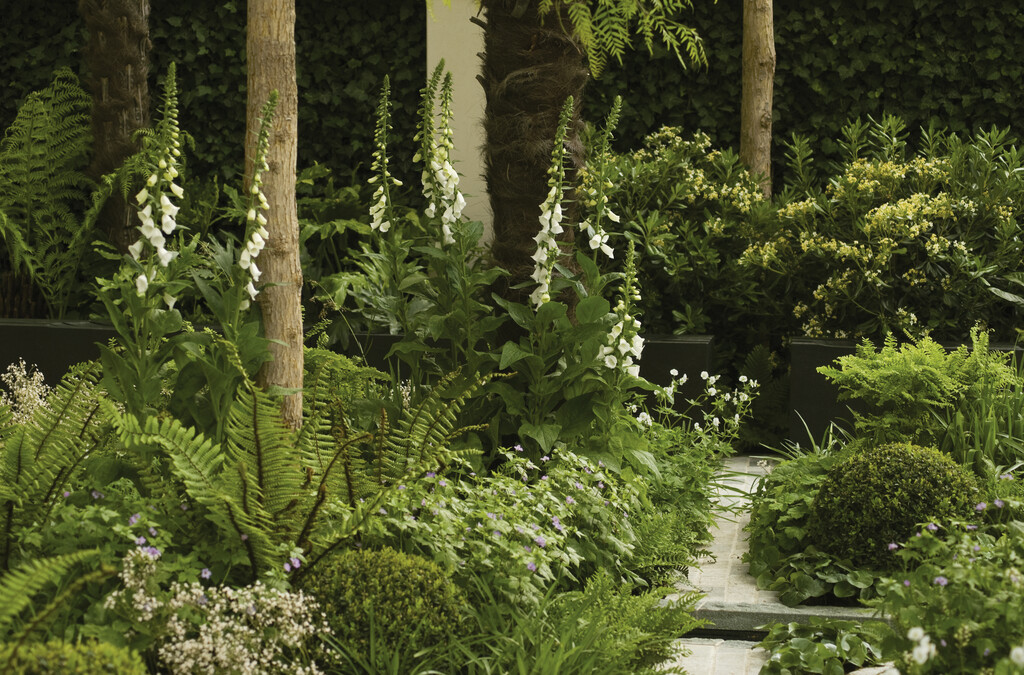 Top tips for designing a shady garden
If presented with a shady garden, the most crucial step is to embrace the challenge. Many people would not buy a garden with a shady north-facing plot but if you have one, then make the most of the opportunity.
Many shade-tolerant plants have striking foliage so consider trying to create a lush, exotic oasis where the form of contrasting foliage defines the space. A jungle garden offers a retreat from the outside world, somewhere you can retire to following a hard day at work. When designing a shady garden, consider the following:
Improve the soil – add organic material where possible, and if not, add some raised beds full of good quality growing material.
Think of foliage over flowers. Shade-loving plants generally will have oversized showy foliage that could combine for dramatic effect.
Don't place seating areas under trees. After the rain, the seating areas may continue to dripped on from overhanging branches. Birds can also sit above seating areas and make a mess below.
Be consistent in your decision-making. Pick a theme, such as a jungle garden or woodland space and ensure that every choice of hard landscaping material, plant, furniture and adornment is consistent.
Try and add some water if possible such as a pond, stream or water feature. Ensure the style of the water feature is appropriate.
Choose furniture that complements the look and feel of the space.
Consider the placement of lighting.
Get some inspiration – pay a visit to the wonderful Gibberd Garden in Harlow that makes wonderful use of shady areas in the garden.
Give the garden a strong theme such as a Japanese garden full of wonderful Acer plants. The strong sense of style and clam will lift any area.
---
Care guides for shade tolerant plants
At Gardening Express we have a comprehensive set of care guides for a whole range of plants. Take a look at the following guides for plants tolerant of shade:
Acer care guide – Japanese maple
---
Gardening Express produce these articles to help give guidance rather than specify plants for individual gardens. You should investigate the conditions in your garden, including (but not limited to) soil type, light levels, moisture levels and aspect when buying plants.