The Prunus triloba, commonly known as the flowering pink tree, is a beautiful addition to any landscape. With its gorgeous spring flowers blooming in various shades of pink and double petals creating a symmetrical vase-shaped canopy, it's easy to see why this tree continues to be a popular choice for those looking for an eye-catching accent shrub or specimen plant. In this article, we'll discuss all you need to know about growing and caring for these beautiful trees.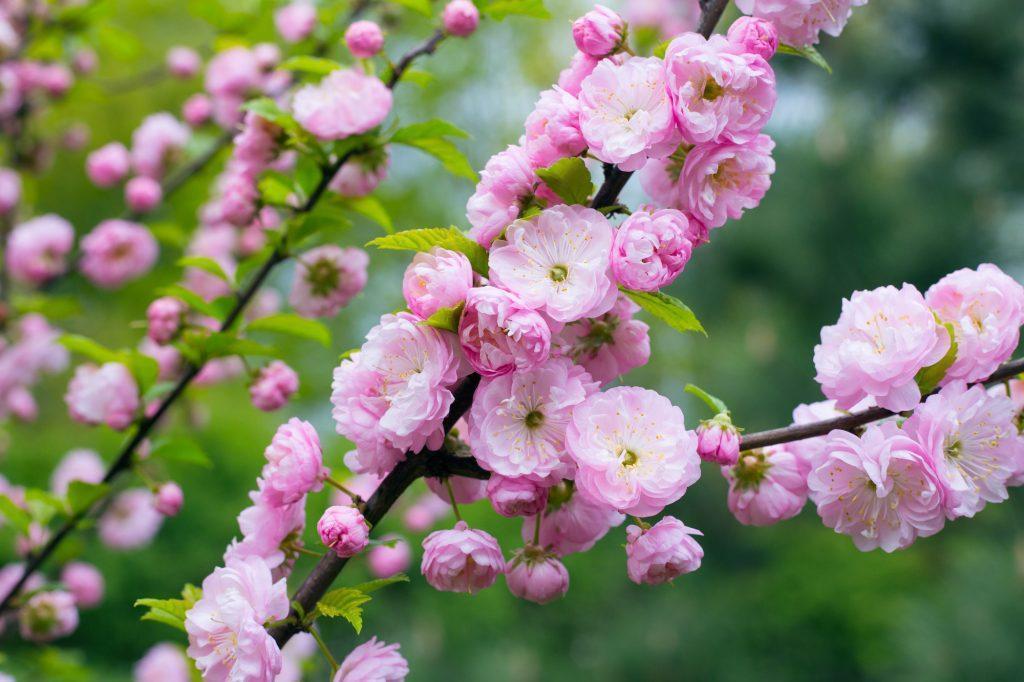 How to grow
The cultivar Prunus triloba is resilliant. This Prunus can be planted in chalk, clay, loam, and sand, as well as in full sun or partial shade. The soil should be well-drained and kept moist. Plant in an area with a protected east, south, or west orientation. The final size of your tree can reach 4 meters in height and spread after 5 to 10 years, so be careful where you plant it.
How to care
Pruning can be undertaken, either for training purposes or to facilitate more prolific blooms. It is even tolerant of heavy pruning, so it makes for a terrific container plant that can be moulded into a bonsai. Pruning, on the other hand, can be used to control stray branches or ensure pedestrian access, but it is not required to preserve the tree's structure. For stunning floral arrangements, branches can be cut in the early spring and forced to bloom by being placed indoors.
Prunus Triloba Pest or Disease Problems
Numerous insects can infest Prunus triloba. Leaf distortion can be caused by aphids. Borers target stressed trees, so make sure to apply fertiliser and irrigation on a regular schedule. The tree is known to be infested with a variety of scale species, which can be treated with horticultural oil while it is dormant. Tent caterpillars can seriously harm foliage and build enormous nests. Use Bacillus thuringiensis as soon as you notice any small infestations and prune them out immediately.
A fungus that makes holes in the foliage and causes the leaves to drop thrives in extremely wet weather. The black knot causes branches to swell in black, which can be removed, and powdery mildew can cover the foliage.