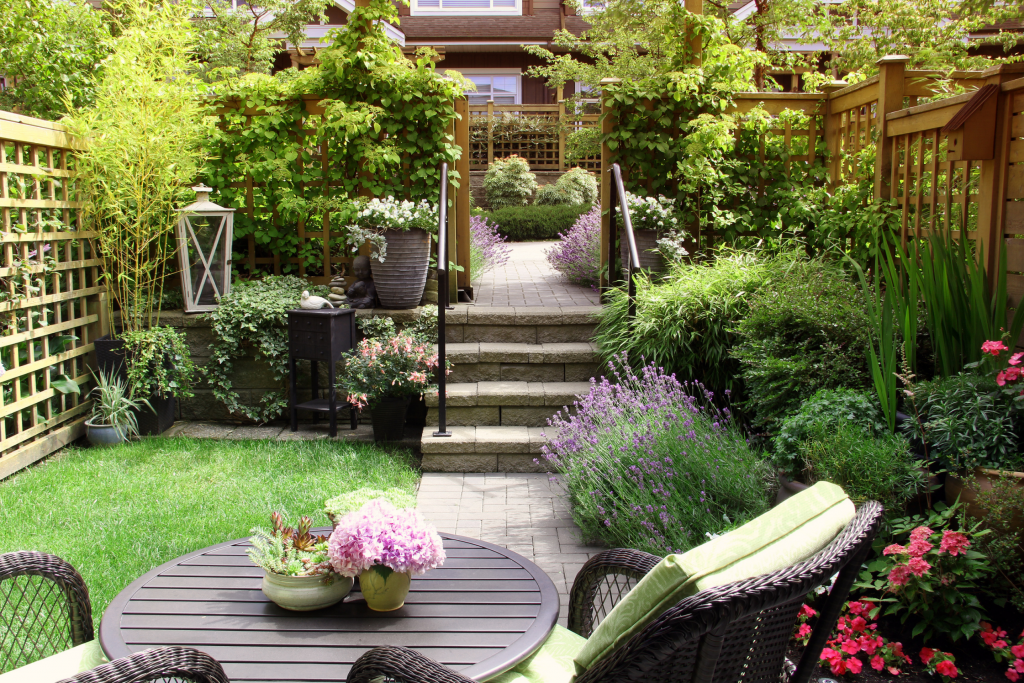 If you love plants and nature, creating a relaxing garden could be the perfect project for you. A relaxing garden will give you so much more than just pretty plants and trees. Having this kind of space will have restorative effects on your body, mind, and soul – all for the better!
With life becoming so busy, a large or small garden can be used to create a relaxing, intimate space to hide from the hectic outside world. With endless possibilities to add to your garden design to create a relaxing atmosphere, it is important to not make the process overwhelming.
Nature is a natural stress reliever. When we spend time in the great outdoors, our bodies and mind are instantly soothed. Research has found that being outside amongst green spaces can help us recover from stressful situations, lower blood pressure, and even decrease the risk of heart disease.
A tranquil garden doesn't have to be dependent on the amount of space either. It just needs the right combination of plants and features.
Looking for some relaxing garden ideas? It is easier than you think… Check out these tips for creating a restful retreat. Discover how to create a relaxation oasis using plants, water features and lighting to create the perfect atmosphere.
Design tips for a relaxing garden
To start creating a relaxing garden, clear any clutter already in the space. A blank canvas will help you create the calming effect you are going for. This includes pruning any overgrowing trees and hedges, recycling broken furniture and cleaning any surfaces that are not being removed.
Create a Sense of Enclosure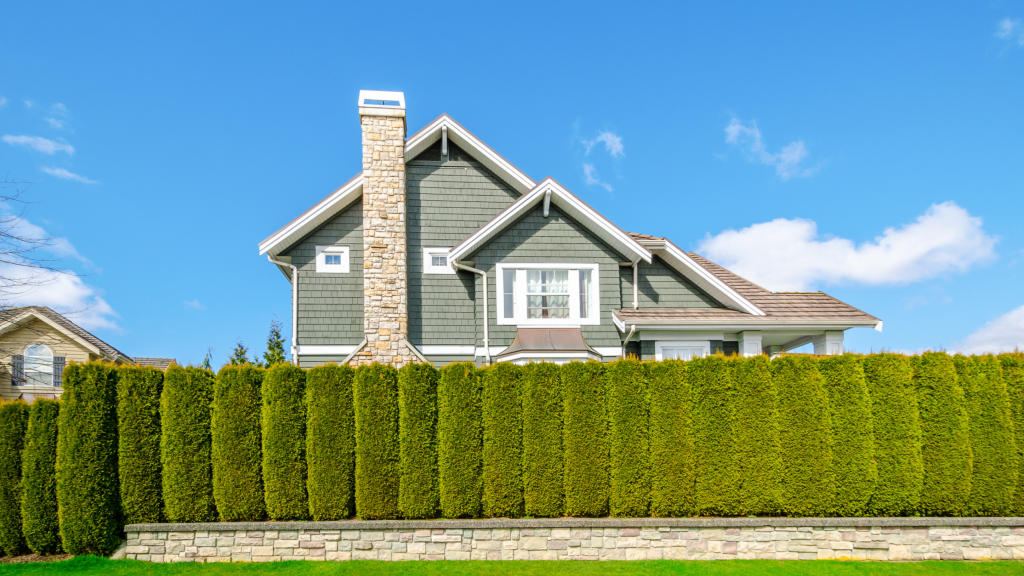 The first step to a relaxing garden design is by thinking about what makes you feel most calm. For many people, it is the feeling of protection from our surroundings. This can often be simulated by keeping things enclosed whilst also retaining an open and green area. Along with a quiet garden to help relax.
By using hedging instead of fencing you can block sound pollution around your garden and still promote a greener area. When maintained, a hedge border creates a softer and more inviting area. You could also create smaller areas of a bigger garden by using things such as box hedging or decorative panels to make a specific closed-off section, with the sole purpose of it being a relaxed area.
Winding Pathways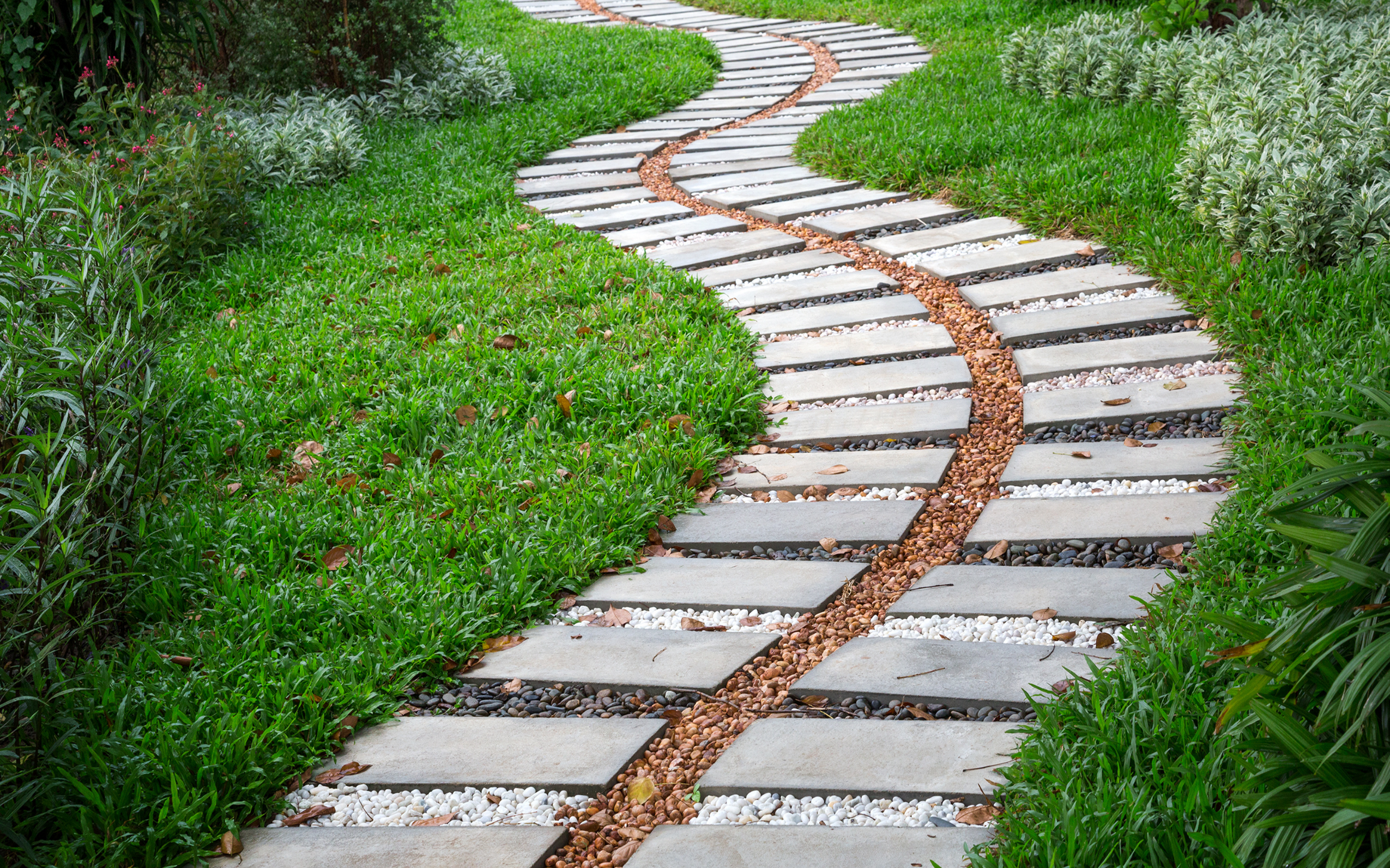 Using stepping stones to create a winding path leading to a garden oasis can add more charm and character to your garden. Winding paths made from softer materials can look inviting and less harsh in a relaxed garden design. They also work perfectly if you plan to create a cottage-style garden.
Inviting Patio Area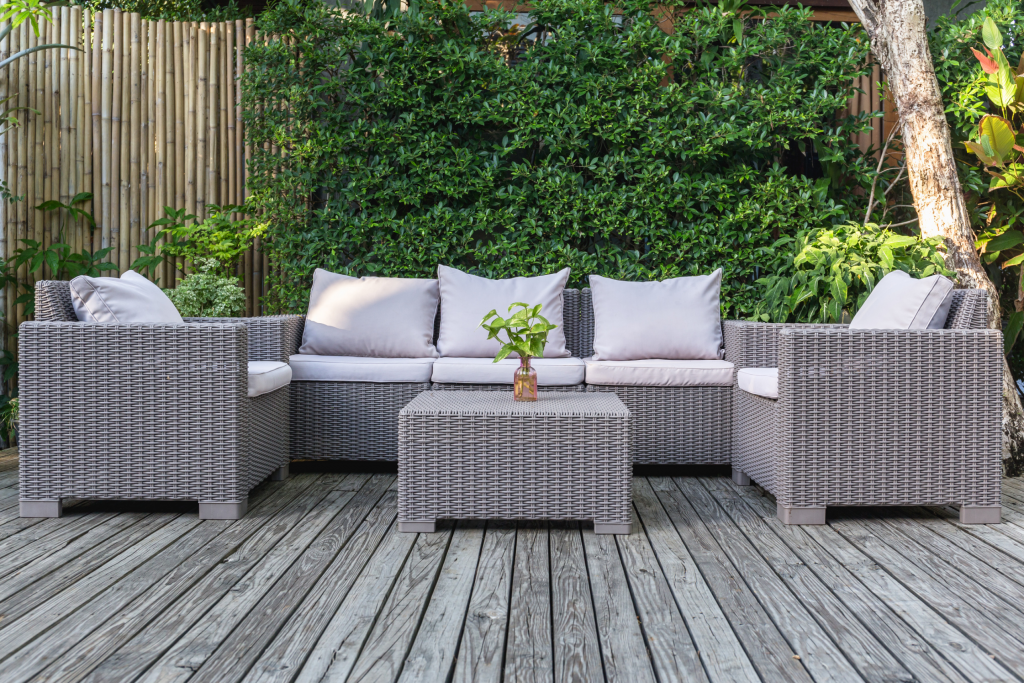 Whilst designing your relaxing garden, it is key to think about creating an inviting patio area. If you plan to spend lots of time making the garden look perfect, then you will obviously want to enjoy this by looking out upon your garden. Ensuring your patio is big enough to add furniture and other features you wish to include is important. Also, consider the best place to arrange the furniture where it will be in a warm location in the garden.
Colour and Texture Design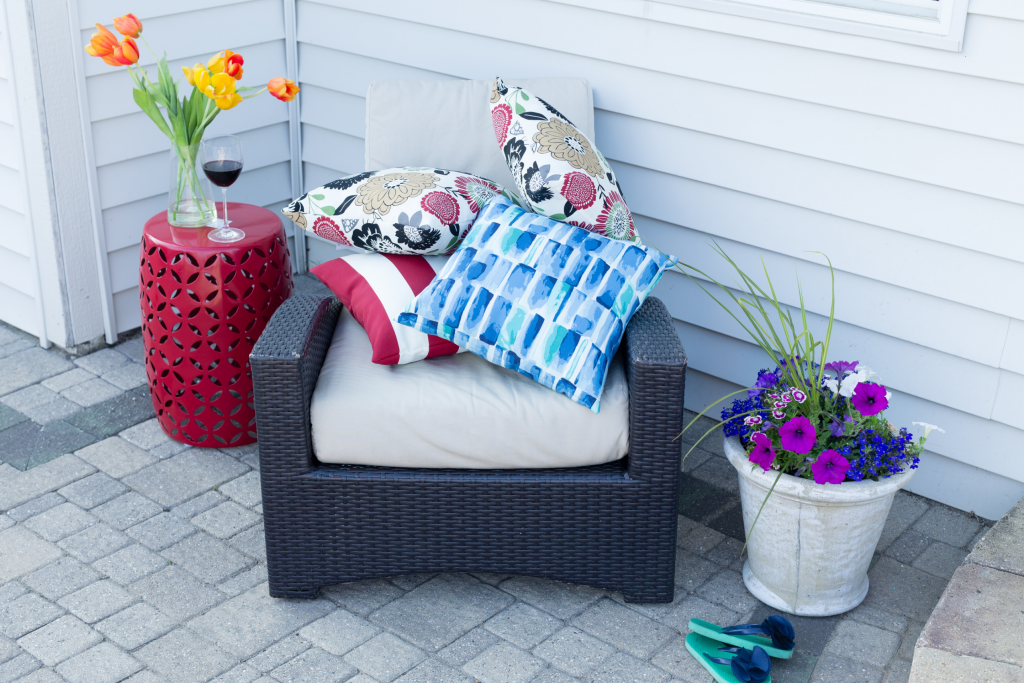 When designing a relaxing garden, consider what colours and textures you would like around the garden and patio. If your garden already has patterns or features of colours, incorporate accessories and outdoor pillows to add a subtle variation of those colours.
Colour has a very big impact on every garden, with pastel-hued colours creating a relaxing atmosphere and bright colours having a stimulating effect. Colour can be added to the garden through plants, furniture and painted structures like fences. "A colour palette can make a big difference to any garden, especially if you are trying to create a calming atmosphere. By selecting a few colours (pastels are best) you can make your garden more inviting," says Chris Bonnett, gardening expert for the Express Newspaper.
When adding texture to the garden, opt for organic options such as an old tree stump as a table. Or use a rattan tray on an outdoor table to hold refreshments. Natural textures are known to make a space feel more welcoming.
Try to become creative with the textures you use. If you have a little extra paint or craft supplies such as twine or pieces of fabric you could use these to add a fresh coat of paint to sheds or flowerpots.
Have a look at Moroccan-styled outdoor dining areas that utilises stripes and delicate florals in various pastel colours. Or even the Arabian-style tents that drape sheer muslin across wooden poles and comfortable seating to create a soothing environment. What about a floral patterned gazebo to create a laid-back garden party? With draped muslin and other light fabrics over bamboo poles to provide you with a relaxed canopy with cool shade.
Relaxing Seating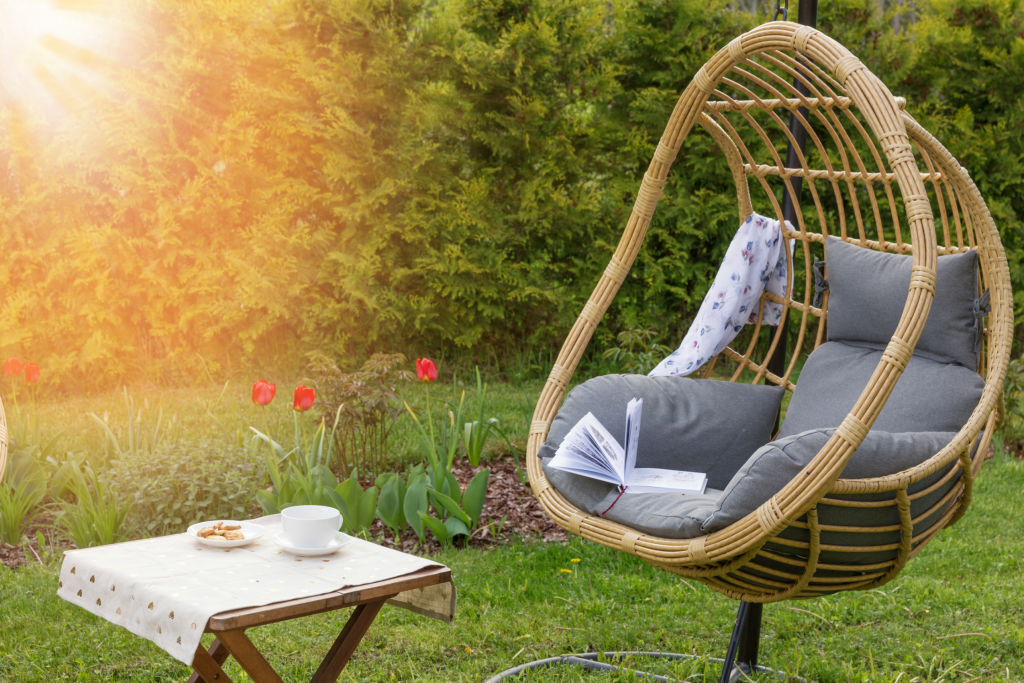 When adding a seating area it is important to think about furniture that can withstand the British climate with minimum maintenance. This may be in the form of relaxing rattan garden furniture like the Full-Size Luxury Hanging Cocoon Egg Chair from Alfresco Trading. Or by adding a garden swing or hammock to the garden.
What better way then to relax in the garden in summer than to have a good book, a glass of homemade lemonade and a hammock or swing? A favourite pastime for most of us when we were younger, many still find it relaxing to spend a few hours on a swing seat or hammock. A wonderful and whimsical look to complete your garden sanctuary with comfy pastel colours cushions and throws for extra comfort.
Encourage Wildlife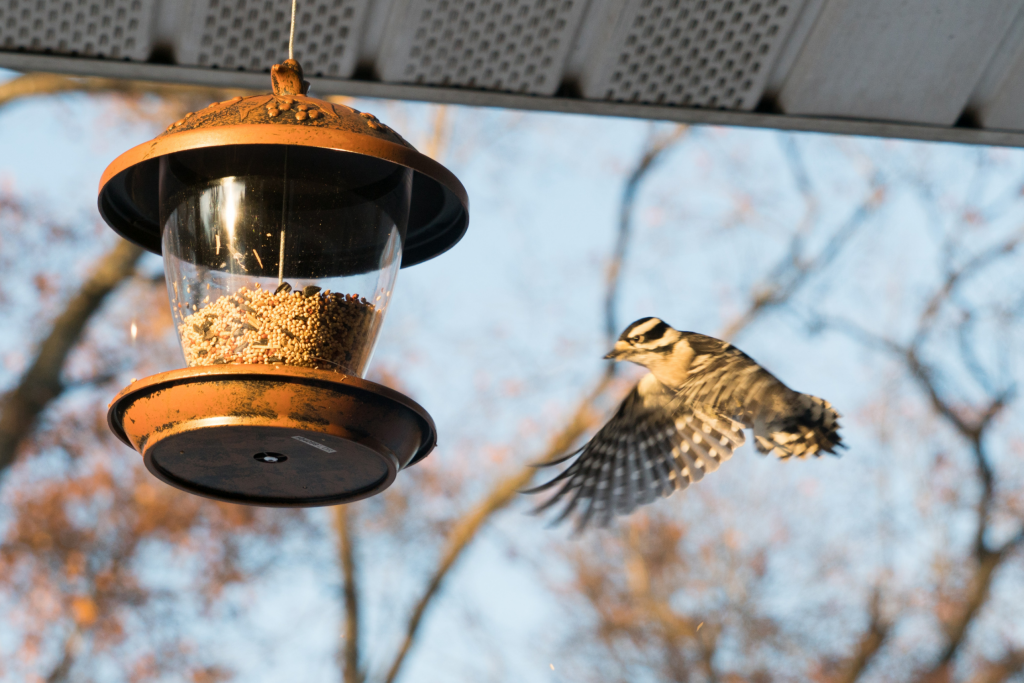 Do you have a relaxing garden that could use some wildlife? You can attract birds and other wildlife with birdfeeders and trees. In summer, leave out a bowl filled with water for birds to drink.
You don't need a lot of money to get started with bird feeding, simple buy a birdfeeder from any store and fill with birdfeed. You can also use natural bird attractants like fruit, seeds, and water dishes.
Outdoor Lighting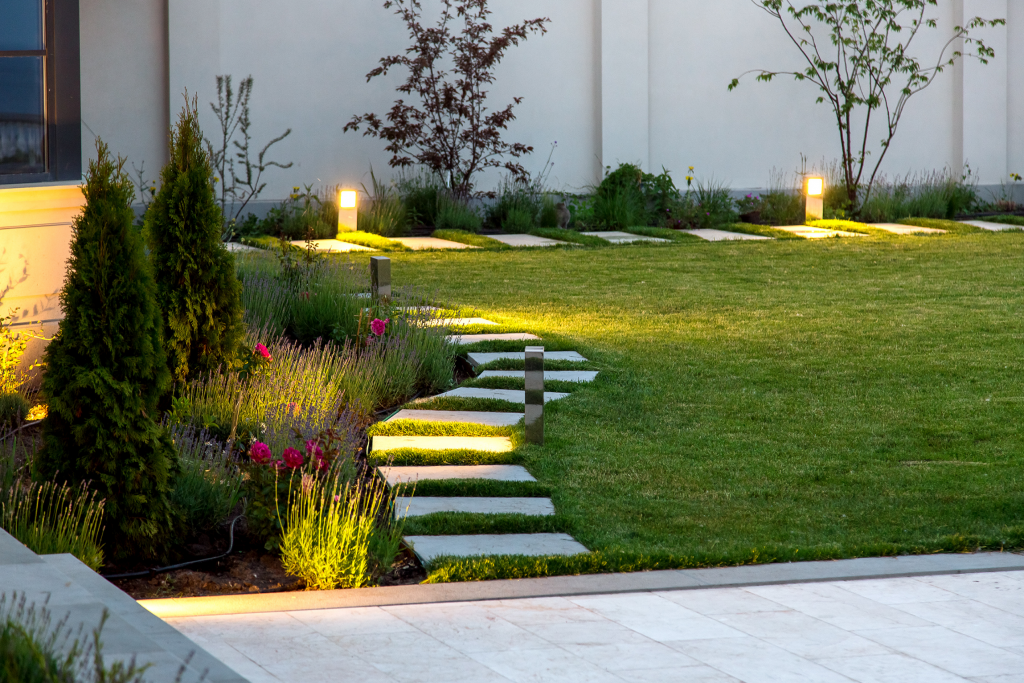 Ambient lighting is essential if you wish to use your relaxing garden in the evenings. In the height of summer, when the sun starts to set, using light fixtures to illuminate the right parts of your garden can really make a difference. If you want to stay out for even longer in the height of summer, consider adding a fire pit to your garden!
Soothing garden water feature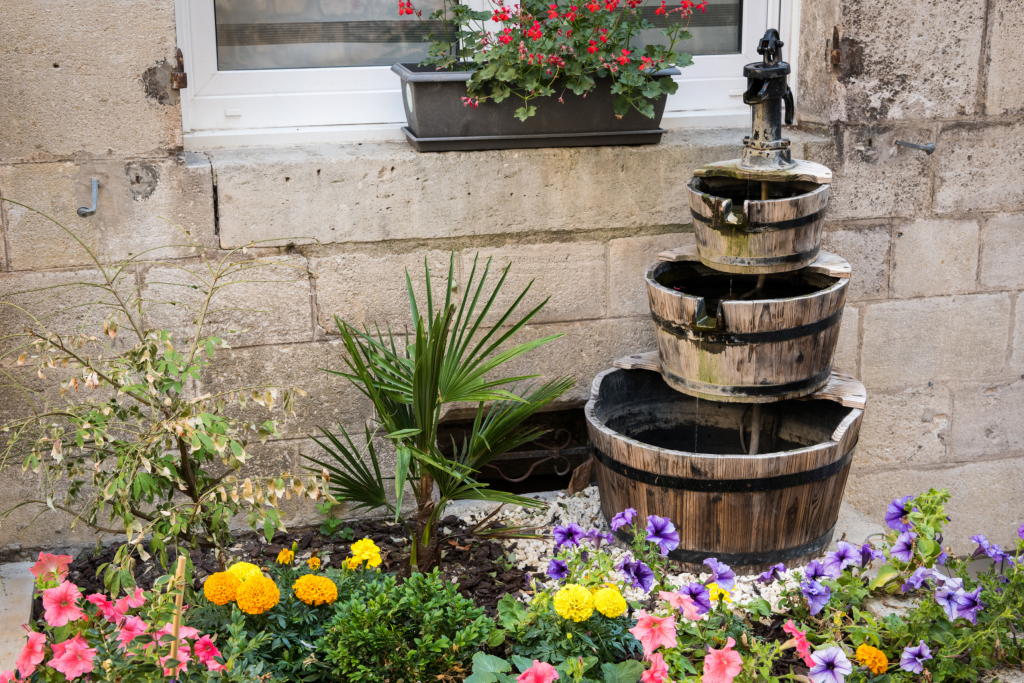 A water feature is a must-have for any outdoor retreat, and there are so many ways to create a tranquil oasis as there is nothing more relaxing than the gentle murmur of flowing water. You could go with a natural stone or wood design. Or combine it with a small pond if you have the space. In 2021, the RHS Chelsea Flower Show Best Sanctuary Garden was awarded to tranquil, sheltered designs that featured a water feature as its central component of idyllic Japanese gardens. Whether you're looking to take your relaxation to new heights or just enjoy some peaceful moments in nature, installing a water feature is an excellent way to achieve your goal.
Relaxing Plants
To really bring the relaxing garden together, pick out some popular mood-enhancing plants. Scent is a powerful tool for mood and memory; it also plays a very big part in a tranquil garden. Smells can also become associated with pleasant memories, so choosing plants and flowers for your garden that are linked to good memories will help you feel more relaxed in the garden. Relaxing plants are usually those with soft colours that aren't too harsh or strong. They also don't have an abundance of fragrances or scents that might send you running for cover! Lavender and lilac are commonly mentioned for their calming effect, along with roses.
Common herbs found in relaxing gardens are rosemary, lavender, thyme, gardenia, jasmine, peppermint and chamomile. Popular fragrant plants such as, white roses, lilies, daisies, Peonies, Chrysanthemums, Clematis and Gerbera
Our Top 10 Plants to Include in a Relaxing Garden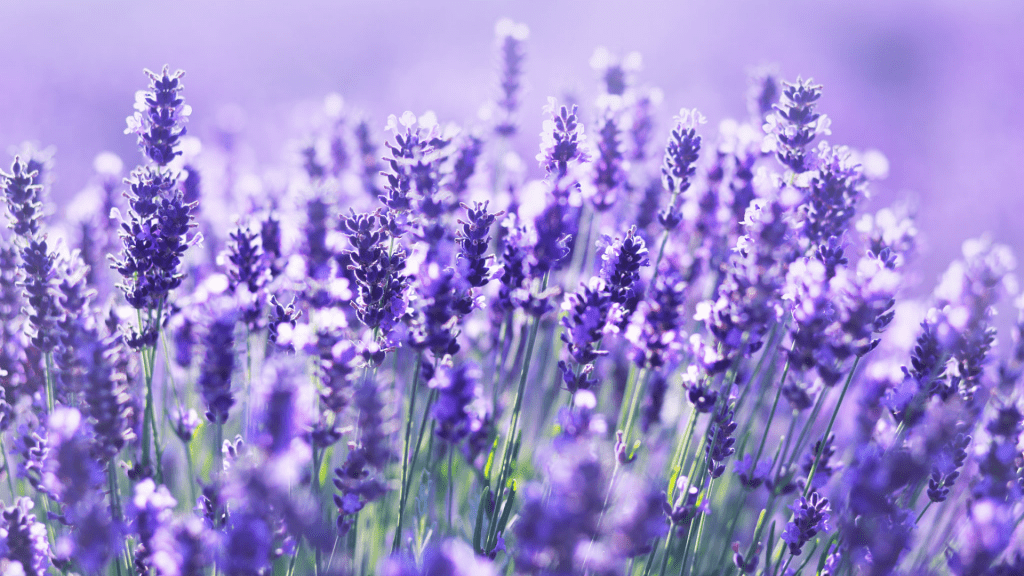 These are popular for their rich fragrant flowers and aromatic foliage. It is an easy-to-grow shrub that is best planted in spring in a sunny spot, with the flowers blooming in late spring and summer. At the top of our list for a relaxing garden, this plant is a natural anxiety reliever. Its floral fragrance is effective at decreasing anxiety and providing a calming atmosphere. Try combining Lavender with the airy Verbena bonariensis for a dreamy and relaxing haze of purple.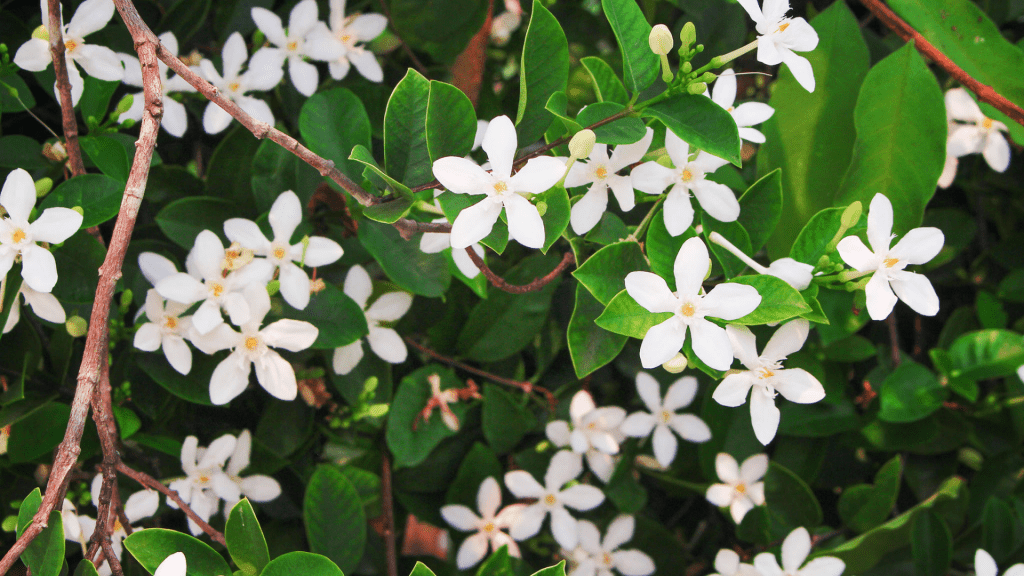 This plant is very easy to care for as it has a hardiness level of H6, can be grown in a south, west or east-facing aspect and in almost all soil types. It can either be grown through pergolas where its pendant blooms and can cascade overhead or trained against walls to form curtains of foliage and flowers.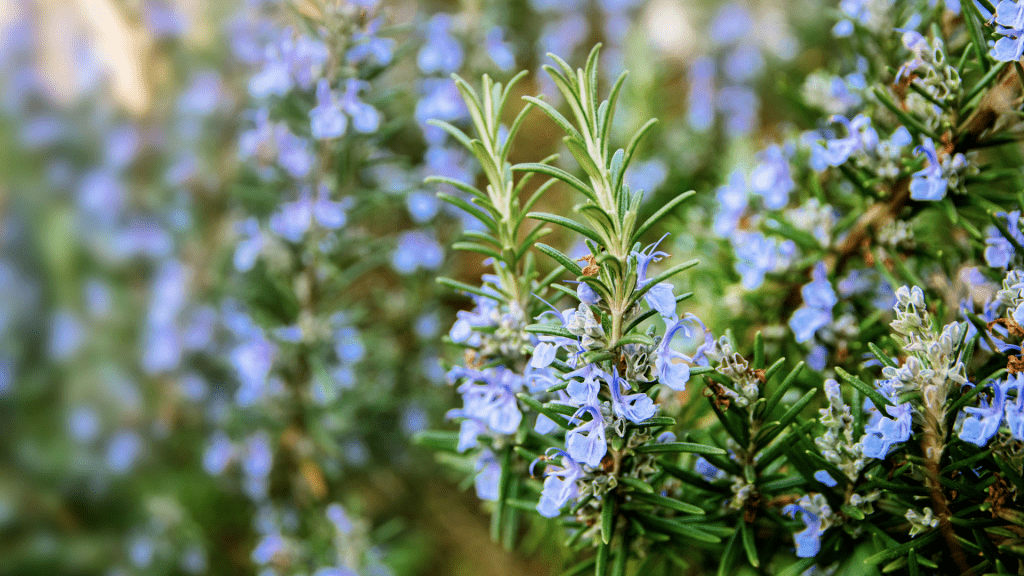 The scent of rosemary, a sun-loving perennial herb shrub, evokes a calming aroma. The leaves of rosemary, which look like needles, can be picked any time of year. Some people plant rosemary outdoors in place of more conventional shrubbery because it is so simple to grow outside. Rosemary is ideal for a relaxing garden, not only because of its pleasant scent but also because it energises the mind and body at the same time. The aroma of rosemary essential oil can lower blood levels of the stress hormone cortisol, according to research.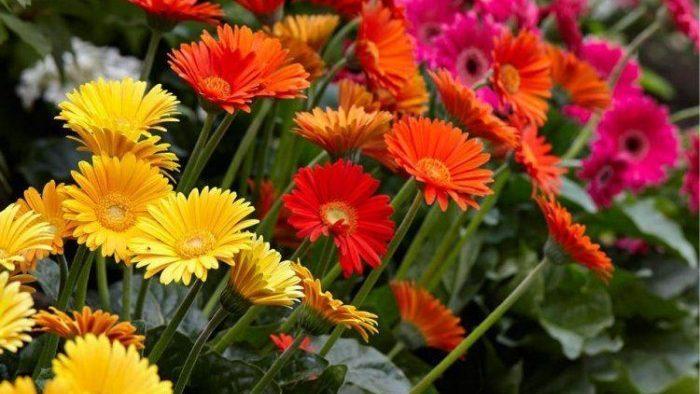 Gerberas bear large colourful daisy-like blooms on long stems, from clumps of lobed leaves and are attractive to bees and other pollinating insects. Long-flowering, they're perfect for pots, adding colour to borders and even indoor conservatory displays. Gerbera daisies come in many colours from bright shades of hot pink, red and yellow to cooler pastel yellows, pale pink and white. People often associate gerbera daisies with beauty and cheerfulness and that's why gerberas are a great flower for offering anti-anxiety and relaxation benefits. Not only are they a great stress reliever, but there is also something inherently charming about these flowers.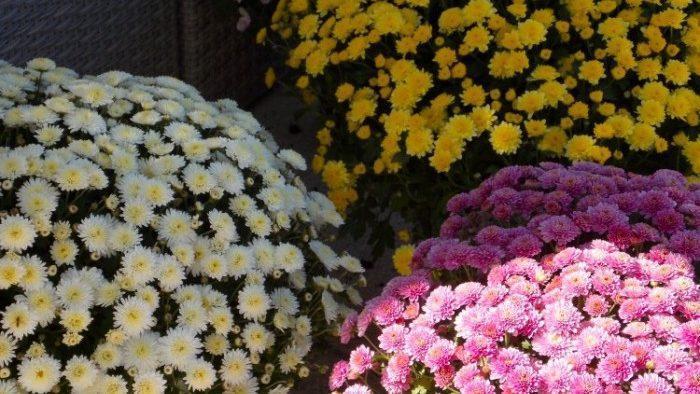 In the months of September and October, chrysanthemums produce beautiful, late flowers. These perennials can be grown in containers, as house plants, or in a border and are either hardy or half-hardy. Chrysanthemums are a great addition to a relaxing garden's colour scheme because they bloom in such a wide range of hues. Chrysanthemums that bloom early can be planted in ornamental borders and bloom from late summer to fall. Choose hardy garden varieties that can be planted year-round for a dependable perennial chrysanthemums.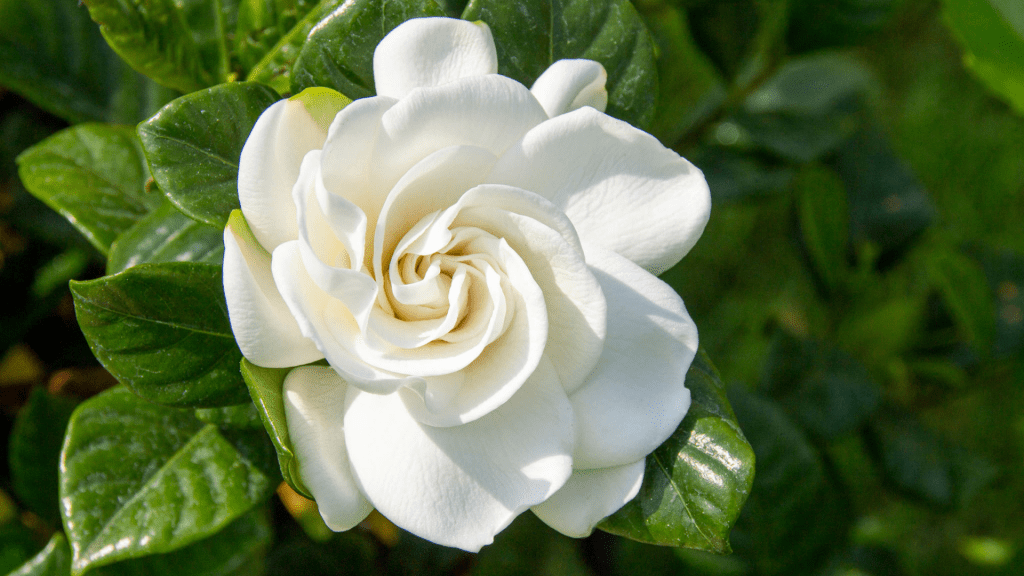 The gardenia plant's refreshing and fragrant aroma is unrivalled. The large, white, fragrant flowers of the Gardenia, a large shrub or small tree, are at the ends of glossy, deep-green branches. Stress is said to be lessened by their fresh scent. Gardenia can be kept in a sun-drenched location to create your very own tranquil haven.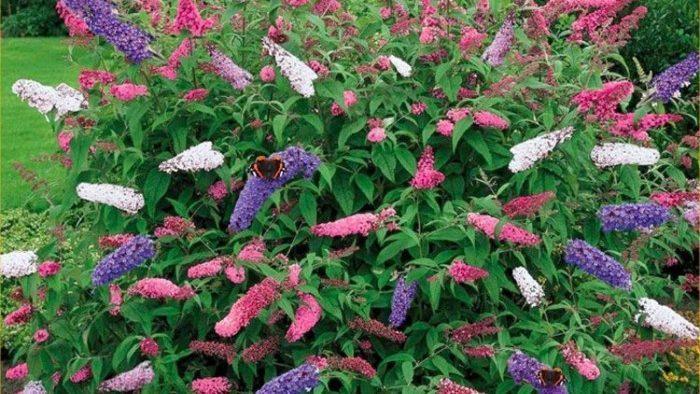 These plants are known as the butterfly shrub for a reason. It's not difficult to entice lovely butterflies into your garden with a buddleia that will blossom for a long time. To maintain the flow of flowers and butterflies, prune buddleia. These are ideal for attracting wildlife to your relaxing garden. Just pick a sunny protected spot for your plant as butterflies like heat.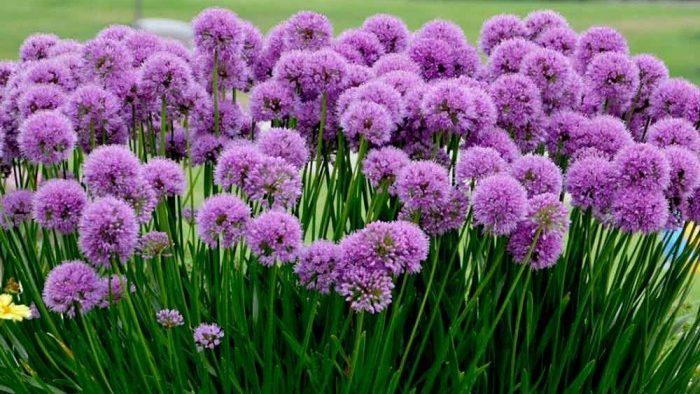 Consider including sensory plants for colour and shape in your relaxing garden. Alliums have balls of starry petals that rise high on spike stems to stand out vertically and float above other flowers. Additionally, these alliums have the added benefit of attracting butterflies and bees.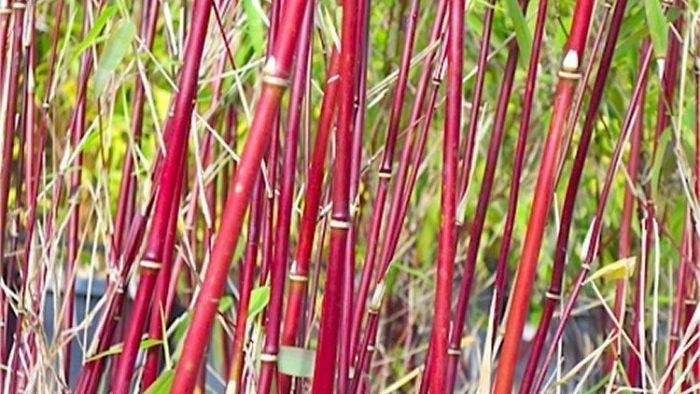 The rustling of bamboo in the breeze can add another sound dimension to your relaxing garden.
There are many annual and perennial ornamental grasses that will add swaying motion and gentle sound to a relaxing garden.
If your garden doesn't receive much direct sunlight, then you will need to think about shade-tolerant plants, which tend to have large lush leaves which can create a sense of calm.
Conclusion
It is very easy to create a relaxing garden by simply incorporating soothing water features, making a sense of enclosure with hedging, adding relaxing furniture and mixing in plants known to help with relaxation.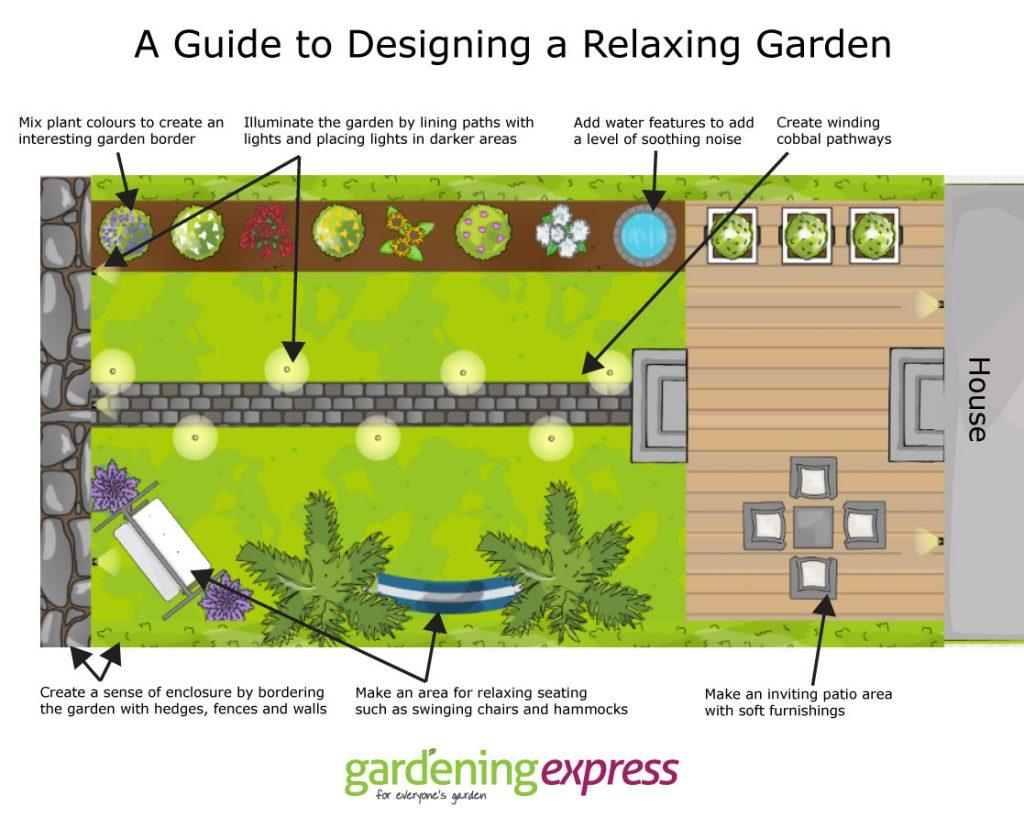 If you would like to know more about creating a wonderful outdoor space read our guide to garden design principles