Jodie Chan Creates "Touching the Senses Garden" in Sensory Show Garden, Pocket Planting Category.
Gardening Express played a significant role in enhancing the beauty of the RHS Hampton Court Palace Garden Festival 2023. This was achieved by providing designer Jodie Chan with a stunning selection of hardy succulents. The outcome was a sensory masterpiece that captured visitors' attention, offering a unique experience.
Sensory Pocket Planting
The festival introduced an innovative addition to the event – the Sensory Pocket Planting category, featuring ten small-scale plots. Among these creations, Jodie Chan's "Touching the Senses Garden" emerged as an outstanding testament to the principle that simplicity holds its own charm.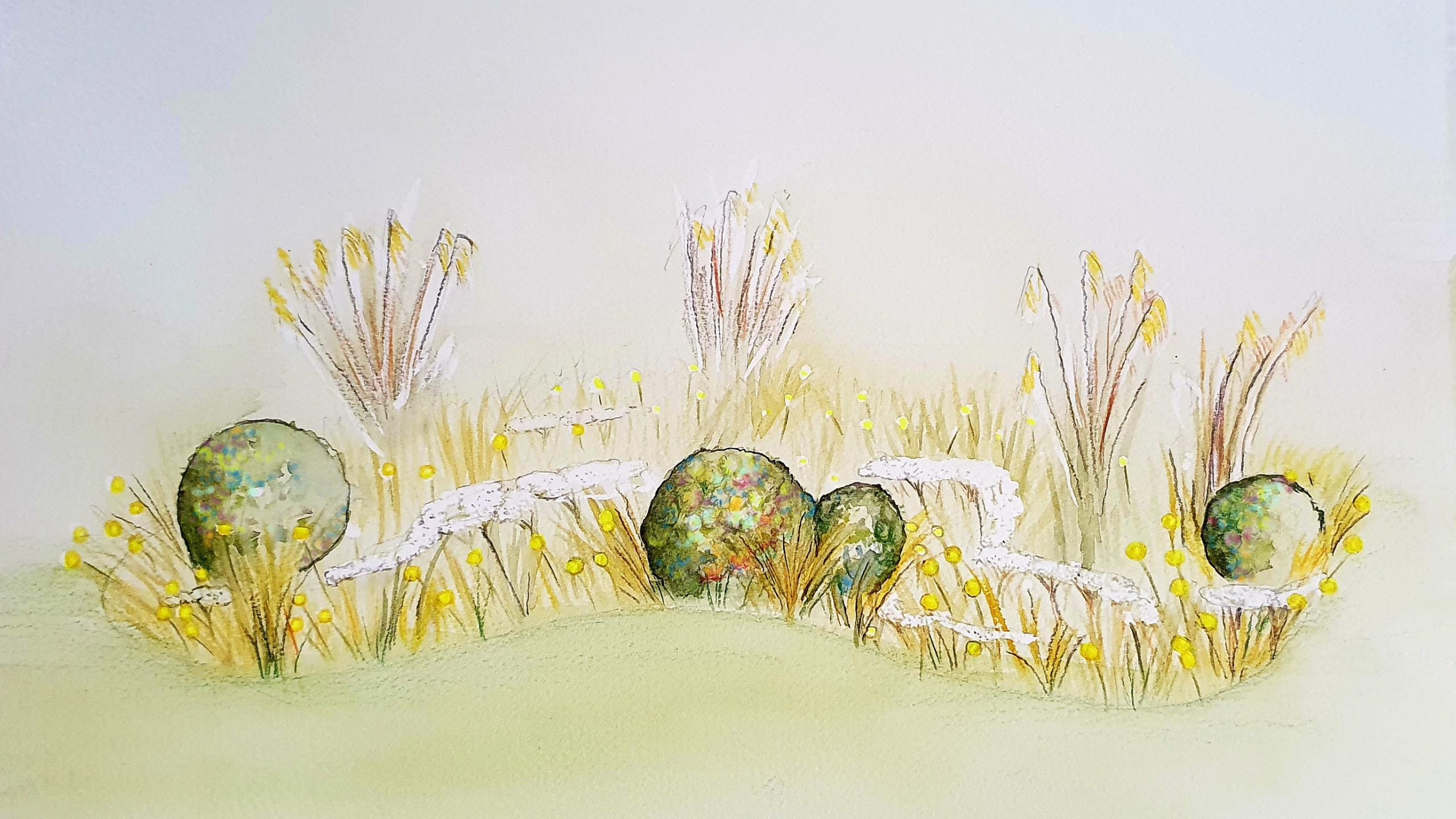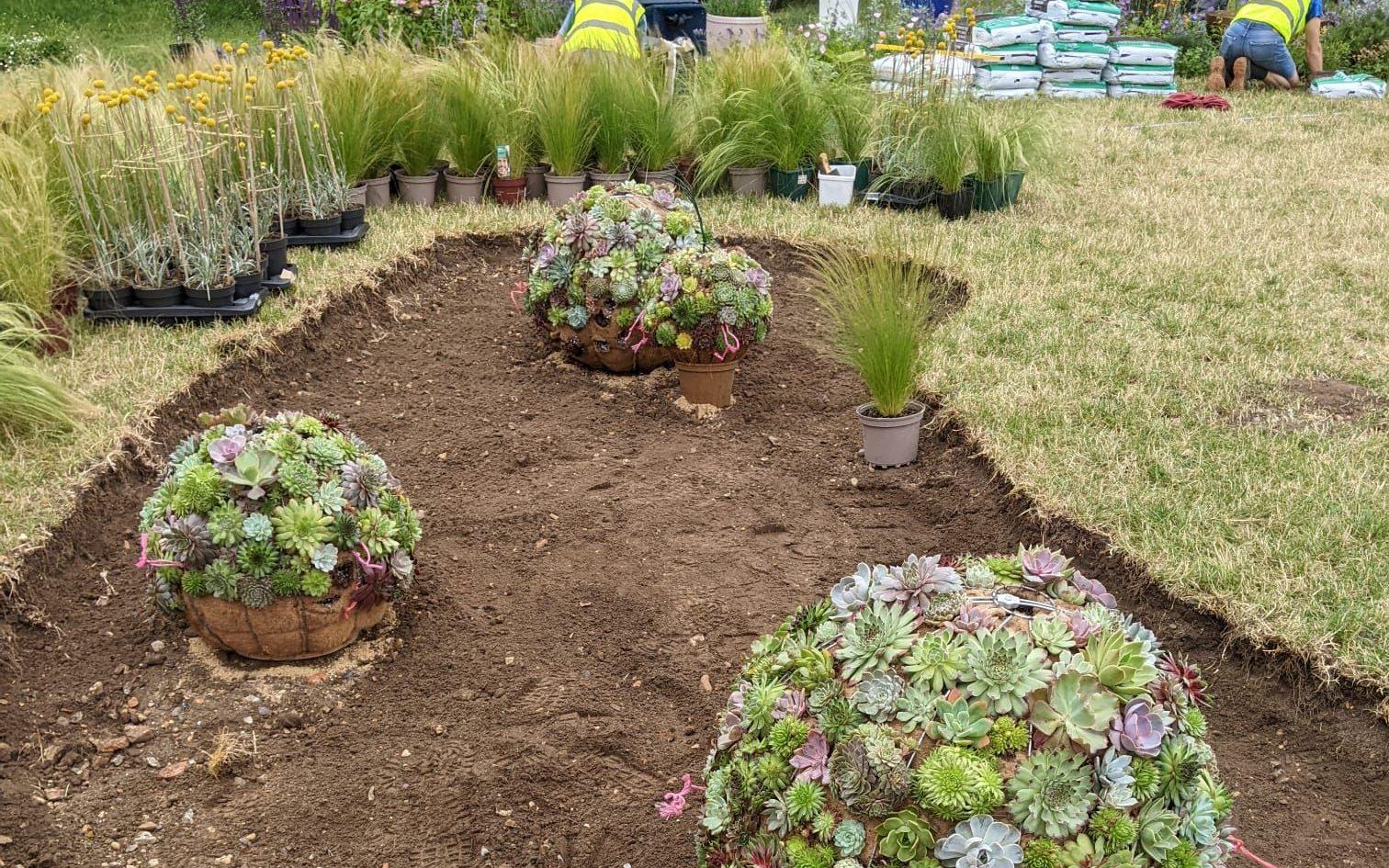 Embracing the Power of Succulents
Central to her design were four meticulously crafted sculptural spheres, each adorned with over 1,000 vibrant succulents, inviting visitors to engage with nature through touch and exploration.
Succulents, known for their resilience and captivating beauty, took centre stage in Jodie's garden. They created an artful contrast from pale green tones to varieties with pink leaves and striking features.
Building the Sensory Show Garden
The creative process spanned approximately six weeks, a labour of love. Jodie curated a collection of eighteen distinct Sempervivum varieties and ten Echeveria varieties. Each plant was thoughtfully selected to complement its neighbours, resulting in a visually stunning and harmonious composition.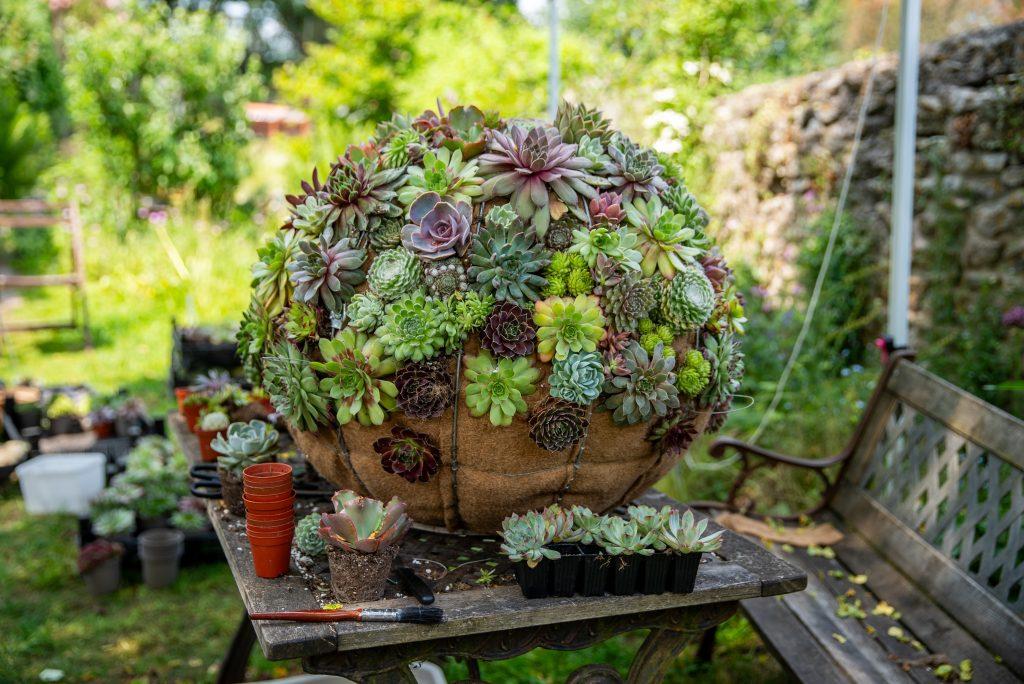 The succulent spheres were carefully placed within a narrow bed, surrounded by the graceful sea of Stipa tenuissima. This delicate grass enhanced the spheres and added subtle movement with every gentle breeze, creating a serene coastal dune aura, further emphasising the exposed sand base.
Jodie's artistic approach extended beyond succulents, incorporating strategically placed bursts of colour. Vibrant yellow orbs of Craspedia Globosa, commonly known as Golden Drumsticks, and the captivating rose-purple and green Allium sphaerocephalon injected lively energy into the garden's palette.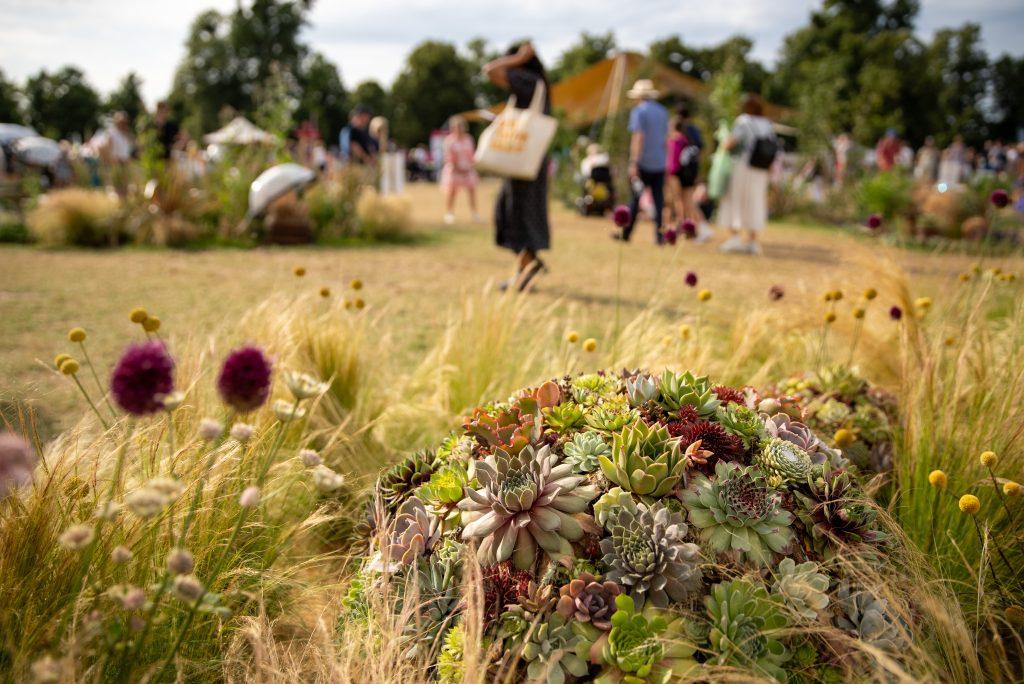 Beyond the Festival:
Following the festival, Jodie Chan's "Touching the Senses Garden" found a new purpose. A GoFundMe campaign was created to help relocate the sensory garden to HeadsUp, a Wells-based charity supporting individuals facing mental health challenges. This transformation ensured the garden's therapeutic essence continued to benefit those in need.
Jodie Chan's innovative design, enriched by Gardening Express's contribution, showcases the evolving landscape of modern gardening. The "Touching the Senses Garden" not only delighted visitors at the RHS Hampton Court Palace Garden Festival 2023 but also demonstrated the power of horticulture in creating immersive and transformative experiences.
For more insights, you can watch this video:
Photo credits: George Chan & Jodie Chan