September sees the end of the summer heat and the start to autumns cooler days. But if you have a fruit or vegetable patch, you will be busy this month harvesting all your efforts. Below is a list of gardening jobs for September to keep your garden looking its best.
It's also time to start planning for next spring and summer, thinking about which spring bulbs to flower and what other plants you may need. Not to forget plenty of work this month with tidying and maintaining plants and equipment.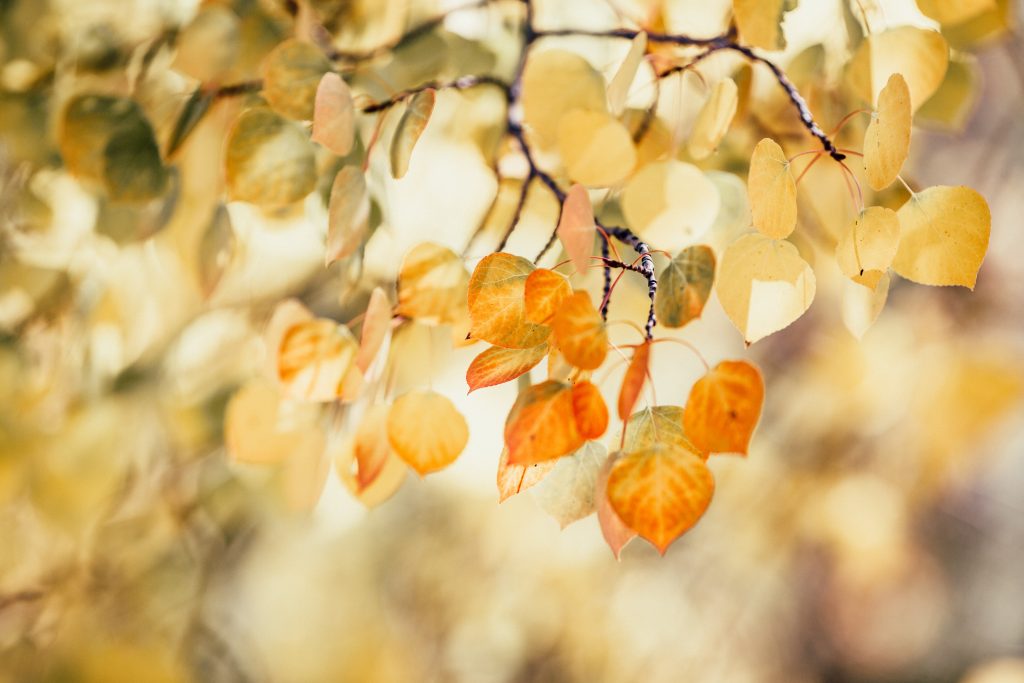 Flowers
Divide your herbaceous perennials
Sow hardy annuals, such as Cornflowers
Collect ripe seeds from your favourite flowers and store in labelled envelopes, ready to sow in spring
Lift, divide and replant congested clumps of perennials once they finish flowering
Fill any gaps with late-flowering perennials to provide nectar for pollinating insects into autumn
Take cuttings from Fuchsias, Salvias and Pelargoniums
Leave Sunflower seed heads in place for birds to feed on
Water autumn-flowering asters regularly to deter mildew
Check Roses for signs of fungal diseases, such as blackspot, and pick off and affected leaves
Prune climbing Roses and rambling Roses once they've finished flowering (unless they are repeat-flowering varieties, in which case leave them until later in the year)
Fruit and veg
Sow hardy greens, such as kale, land cress and lettuce, for winter pickings
Prune out all the fruited canes of summer raspberries, cutting down to the base, and tie in new canes to supports
Cut away any leaves covering the fruits of pumpkins, squash and marrows to help the skins ripen in the sun
Pick apples and pears before the wind blows them down, and store undamaged fruits if you can't eat them fresh
Store chilies by threading the stalks onto strong wire and hanging up to dry somewhere warm and dry
Cut off trusses of unripe outdoor tomatoes before the weather turns cold, then ripen them indoors
Lift maincrop potatoes, dry off and store in hessian or paper sacks, in a cool, dark, well-ventilated place
Complete summer pruning of both free-standing and trained apple trees, to encourage good fruiting in future years
Collect up and bin apples, plums and pears infected with brown rot, to reduce the spread of this fungal disease
Pinch out the tips of outdoor cordon tomato plants to concentrate the plant's energy into ripening fruits, and not producing further growth.
Harvest sweetcorn. To test if it's ready, pinch a kernel — it will release a milky sap when ripe. If the kernels are starchy, you've left it too late. If they're watery they need a little longer to ripen.
Help pumpkins ripen in time for Halloween by removing any leaves shading the fruits
Start the autumn cleanup. Remove any old crops that have finished, and clear away weeds to leave your plot clean and tidy for the winter
Sow late season seed potatoes this month for a harvest of new potatoes at Christmas
Greenhouse
Sow Sweet-peas for early summer blooming next year
Plant prepared Hyacinth bulbs in pots for fragrant indoor flowers at Christmas
Take down greenhouse shade netting or wash off shading paint by the end of the month, as light levels start to fall
Stay vigilant for pests and diseases in the greenhouse, and treat any you find immediately
Pot up tender perennials, such as Fuchsias, from summer displays and bring indoors before temperatures drop
Repot Moth Orchids after flowering if they look like they're about to burst out of their pot
Plant Amaryllis bulbs in pots for spectacular flowers over the festive season
Pay close attention to greenhouse ventilation, shutting vents on cool nights
Check greenhouse heaters are in good working order
Look out for forecasts of early frosts and be ready to bring tender potted plants under cover
Move potted peaches and nectarines into a cool greenhouse or porch
Empty pots, old compost and decaying plant material can bring unwanted pests over winter
Pots, baskets, borders and containers
Plant Wallflowers, Pansies, Forget-me-nots and other spring bedding in pots and borders
Plant up containers for autumn interest, using Heathers and other colourful bedding plants
Plant spring bulbs, including Crocuses, Daffodils and Bluebells in pots and borders
Keep summer bedding flowering in hanging baskets and pots for as long as possible by deadheading and feeding regularly
Houseplants
Bring any houseplants that you moved outside over summer back indoors, before temperatures start to drop
Water houseplants less frequently and move them to a windowsill during the daytime to allow them to soak up more sunlight, but remember to remove from windowsill at night time
Dust the leaves and use leaf shine, removing dead or browning leaves when needed
Wrap pot in bubble wrap to keep tropical houseplants warm
Garden maintenance
Trim conifer hedges to neaten them up and control height
Rake thatch from lawns, aerate well-trodden areas by spiking with a garden fork, and re-seed bare patches
Put netting across ponds to stop autumn leaves falling in and rotting
Clean out water butts and check downpipe fittings in preparation for autumn rains
Remove algae from water features and ponds
Check that tree ties and plant supports are firmly in place, ahead of any autumn winds
Wash and disinfect bird feeders and tables to maintain hygiene
Collect fallen leaves to store in bin bags to make leaf mould
Create a new lawn from turf or seed — autumn weather is perfect for good lawn establishment
Raise the height of your mower blades as grass growth slows down
Feed your lawn with an autumn fertiliser which is rich in potassium and low in nitrogen
Create compost bins in preparation for all the fallen leaves and dead plant material which you'll be collecting over the coming months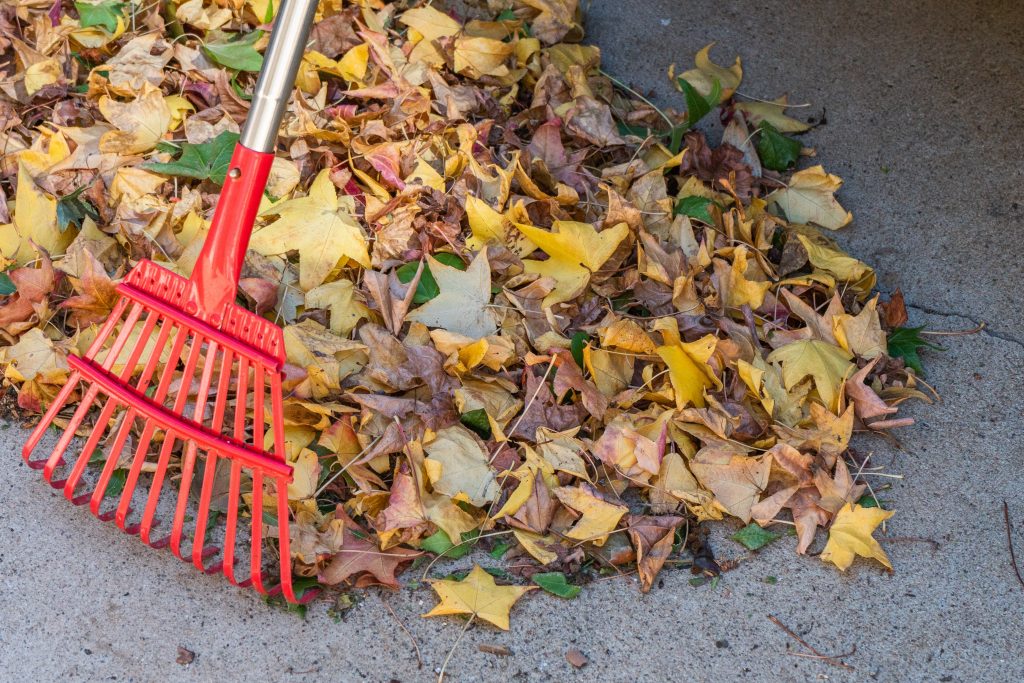 Planning
Plan next year's garden by making rough sketches of your flower borders and vegetable plot
Order spring-flowering bulbs now for planting this autumn
Order trees and shrubs to be planted this autumn.
Order your strawberries, raspberries, currant bushes and other berry fruits for cropping next year as these plants are best planted during their dormant season
Order bare-root fruit trees to plant later in autumn or winter
Download our September Gardening Jobs booklet
We hope you found this list of September gardening jobs helpful. Please download our booklet to print out and keep for future years.
Note
When starting in any garden it is always important to understand the unique conditions of your garden space. No two gardens are identical, with every garden having its special microclimates, soil, and growing conditions. All our guides and information are provided as general guides, and garden owners need to do their own research for each and every plant before planting. We cannot accept responsibility for plant establishment and survival in individual gardens.