Worried that your small space might not be able to handle a fruit & veggie garden? Don't worry. No matter the square footage, you can make any outdoor space perfect for planting. All you need to do is implement our space saving strategies.
Small doesn't have to mean inefficient or disorganised. Even the smallest space can make a big impact, you just have to know the steps to take. In this post, we'll help you unlock the secrets to transforming any narrow, awkward space into a dream garden. With our top space-saving tips and tricks, you'll be growing an abundant harvest in no time. No need to squash in extra planters or rely on a windowsill garden to get things done. So, to take advantage of our ideas and tips, just read on.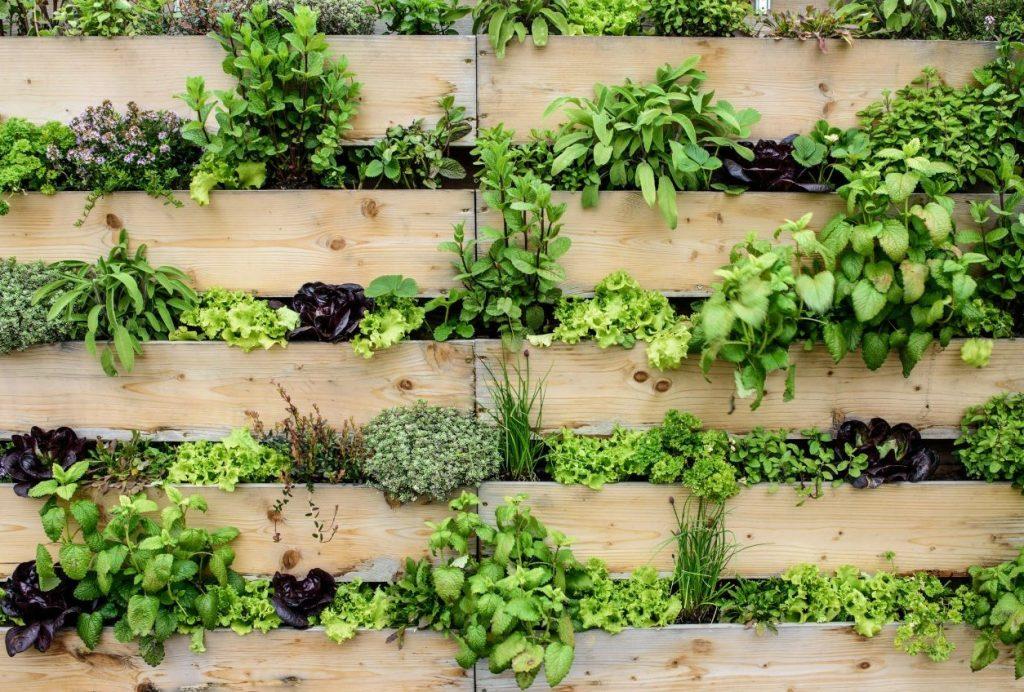 Design a functional space
The key to gardening in small spaces is to clear the clutter and create zones according to your gardening goals. This will allow you to create a functional space to work in.
So, first things first, give your garden a good clean-out. Throw away any clutter or debris that's getting in your way. You can even roll up your sleeves and pull out any weeds while you're at it.
Next, walk around the garden measuring up the space. Remember don't panic if you find that you don't have a lot of floor space (we'll solve this problem later). Make notes on your phone or in your gardening journal. Jot down the areas that receive a lot of sunlight, are close to a water source, etc.
Once all your notes have been made, sit down and weigh the options your space gives you against your gardening goals. For instance, if you wanted to grow fruit trees that need to be rooted in the ground, but have concrete paving, you'll need to re-adjust your goals. Similarly, if you wish to grow tomatoes but the ground is too heavily shaded, you'll have to consider vertical gardening.
Now that you have adjusted your goals and considered your space, it's time to use this information to 'zone off' your garden. This means dedicating a defined area to grow your herbs and veggies in a raised bed, creating a mini orchard with potted fruit trees and even dedicating a corner to your compost bin and garden storage.
This process will help you to make the most of your limited space, and keep your garden tidy – which is especially important when trying to save space.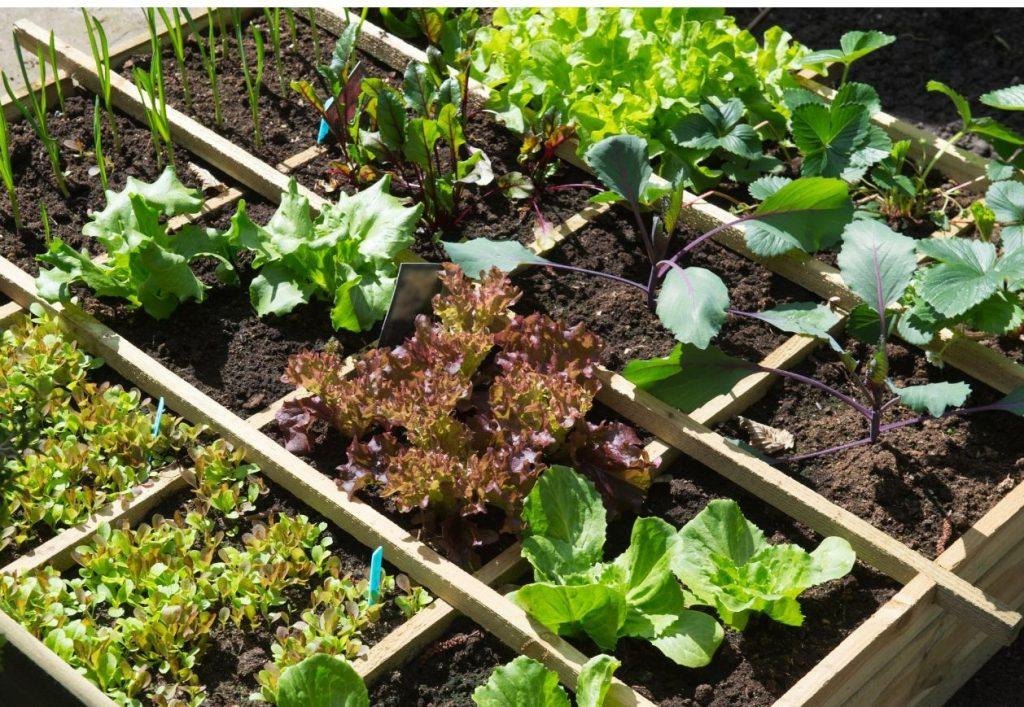 Less is more
It's important to remember that less is more when dealing with small vegetable gardens. Don't fall into the trap of over-planting to make the most of your small space. This often has the opposite effect, overwhelming your space, making it appear cluttered and even smaller in size. It can also be tempting to only plant fruit and vegetables that take up little space. However, this can also emphasise the limited planting space you have.
That's why we recommend opting for a variety of plants in different shapes and sizes. Having smaller and larger plants growing together will create depth and make smaller gardens appear as if they have more room. Though make sure to do a little research before deciding on your plants. Avoid those that grow to become very dense, as dense plants can often make your garden look overwhelmed.
Grow skyward
A great way to maximise your garden when space on the ground is limited is to think outside the box and turn your head skyward. The possibilities are endless when you consider all the wall space you have at your disposal. Whether you're working with gates and fences or brick walls, you can grow more in less space by thinking upwards.
Lots of fruit and veg grow well as climbing plants on trellises, like tomatoes, cucumbers and peas. You'll just need to secure them well. You can even purchase hanging wall planters for herbs and other small plants to sit. Not only is this a great space saver, but it also allows your plants to get better access to the sunlight– a lifesaver if your garden is cast in shade.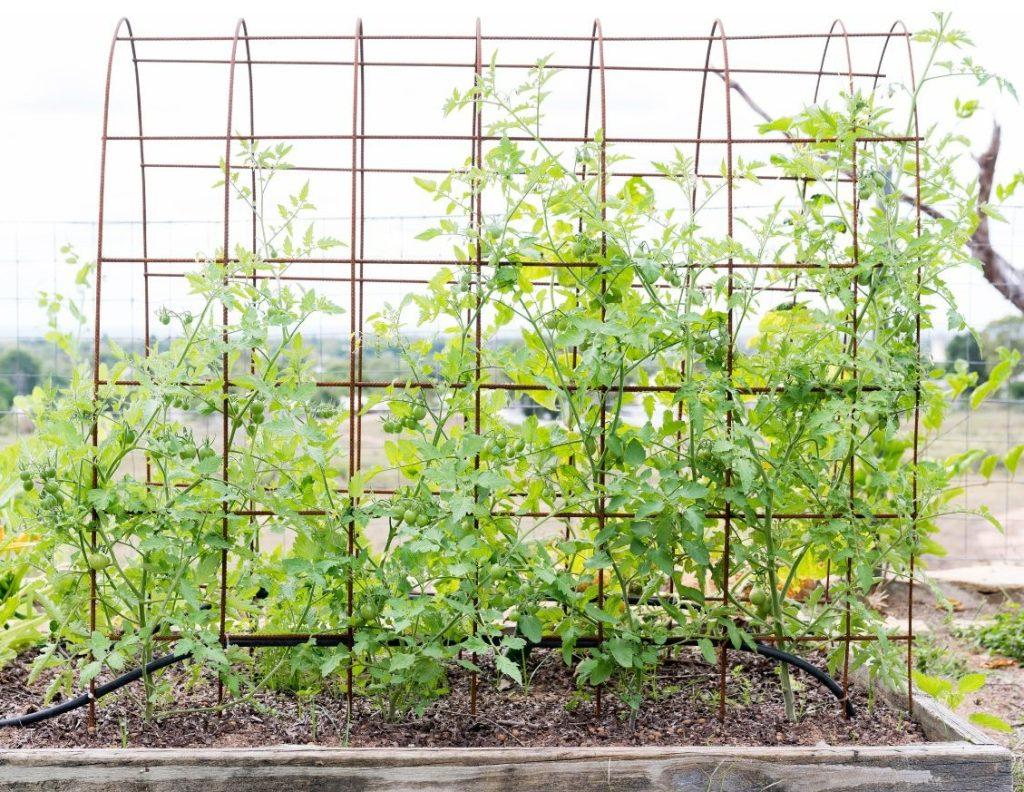 Optimise your layout
Window planters
Adding planters to your windowsill will not only help to make your home more attractive and inviting, but it will also ensure that your plants receive ample sunlight. It's a great way to grow all your favourite fruit and veggies without having to sacrifice your limited floor space.
Containers
A simple and inexpensive solution that allows you to make the most of a small space, containers can easily be moved around, allowing you to remain flexible. You can even use them to move delicate plants inside during cold spells. So, if you want to start building up your fruit & veggie slowly, this is a great way to go. Plus, they come in a range of shapes and sizes, so you're sure to find just the right ones to fit in your garden.
Tiered planters
Great for allowing you to use your space efficiently, tiered planters allow you to add 'levels' to your space. You can build your own or purchase one that best suits your style and needs. They're great for keeping your garden organised as you can group plants according to their watering/sun needs, making it even easier to care for all your plants.
Hanging baskets
We're used to seeing hanging baskets display brightly coloured blooms, but did you know they're also perfect for strawberries and other sun-loving plants? A nifty little space saver, hanging baskets are another great way to make the most of your vertical space. Hang them by your door, on tree branches, or on your porch or balcony. Not only will they be functional, but beautiful too.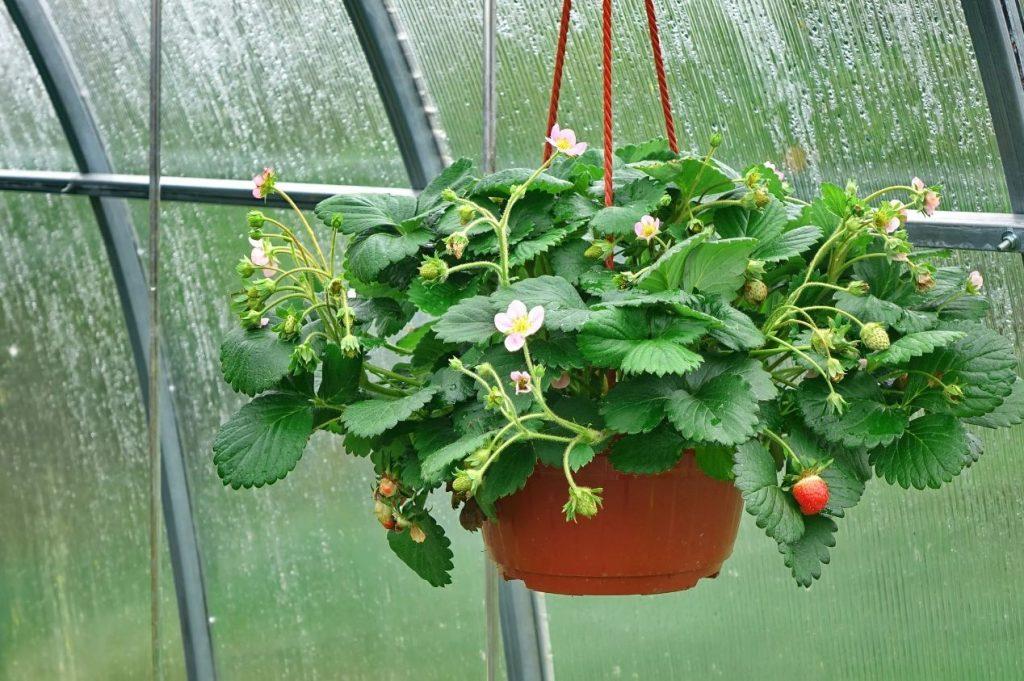 Add impact with trees
Just because you're working with a small amount of space doesn't mean that certain plants are off-limits. You may not think you have enough space to grow fruit trees but remember that certain varieties take up less space than you may think.
Carefully selecting dwarf or compact varieties that grow in pots means that you can grow the fruit you want while adding variety and interest to your small garden space. In fact, having even a larger tree growing against a wall or fence can create the illusion of space as it serves as a focal point in your garden and draws the eye upward. You can discover our incredible range of fruit trees that are suitable for your patio, balcony or small garden online now. This should help to give you an understanding of the varieties that will work best.
Create depth with mirrors
Another great way to enhance your garden space is by adding reflective surfaces to your walls or fences. A tried and tested trick used by many landscape gardeners, adding a garden mirror is a great way to make your outdoor space look more refined in a simple, inexpensive way. And with strategic placement, it will create the illusion of more space.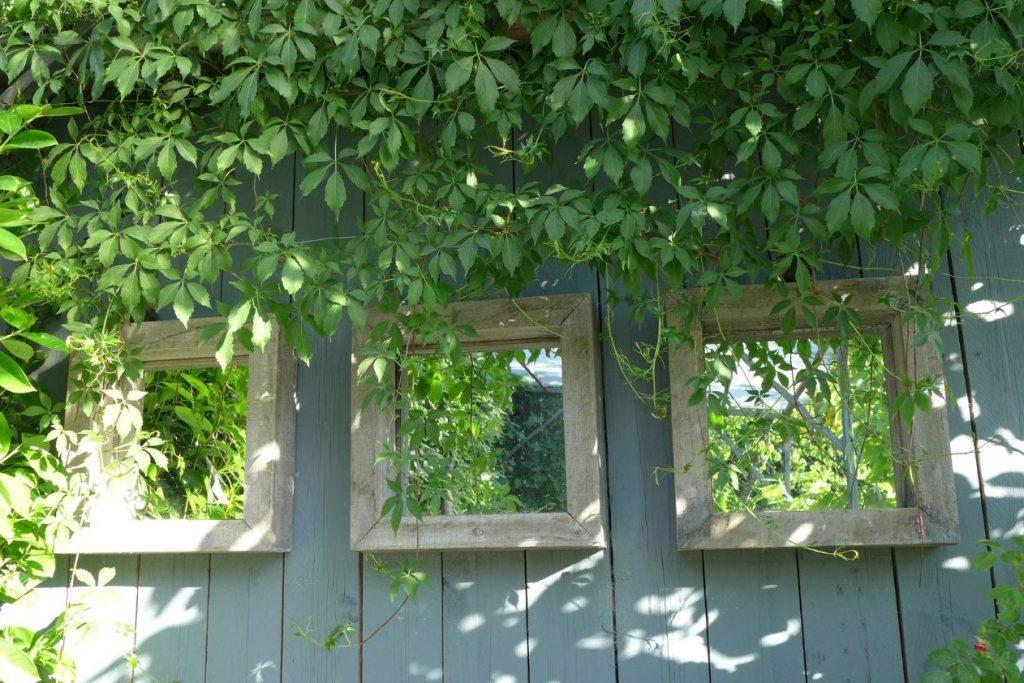 What's next?
We hope that this article has helped you figure out how to optimise your space, making your garden work for you. You can check out our fantastic range of plants and garden accessories for even more inspo, online now. And if you want to learn more vegetable gardening tips, take a look at the articles published on our knowledge hub. We've got posts on everything from what tools you'll need to get started to whether it's best to grow from seeds or seedlings. Plus, don't forget to reach out to us on social media (@gardeningexpress), we would love to hear from you!