Are you planning a garden party this season but have limited outdoor space or a tight budget? Fear not, as there are many ways to prepare your garden for a fabulous party without breaking the bank. In this article, we will guide you through the steps to get your garden ready for the ultimate summer soiree, whether you have a small garden or a balcony.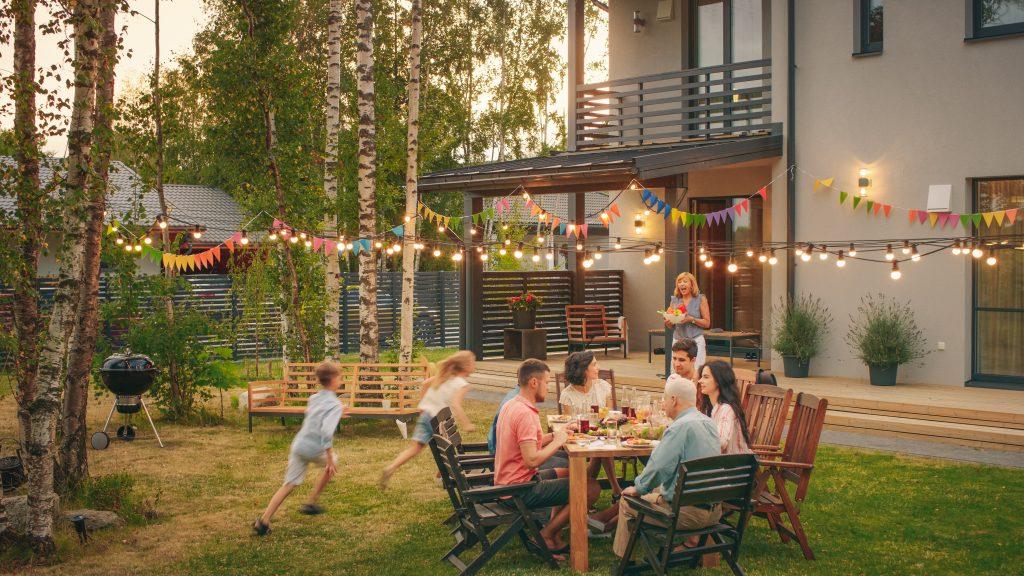 Cut the Grass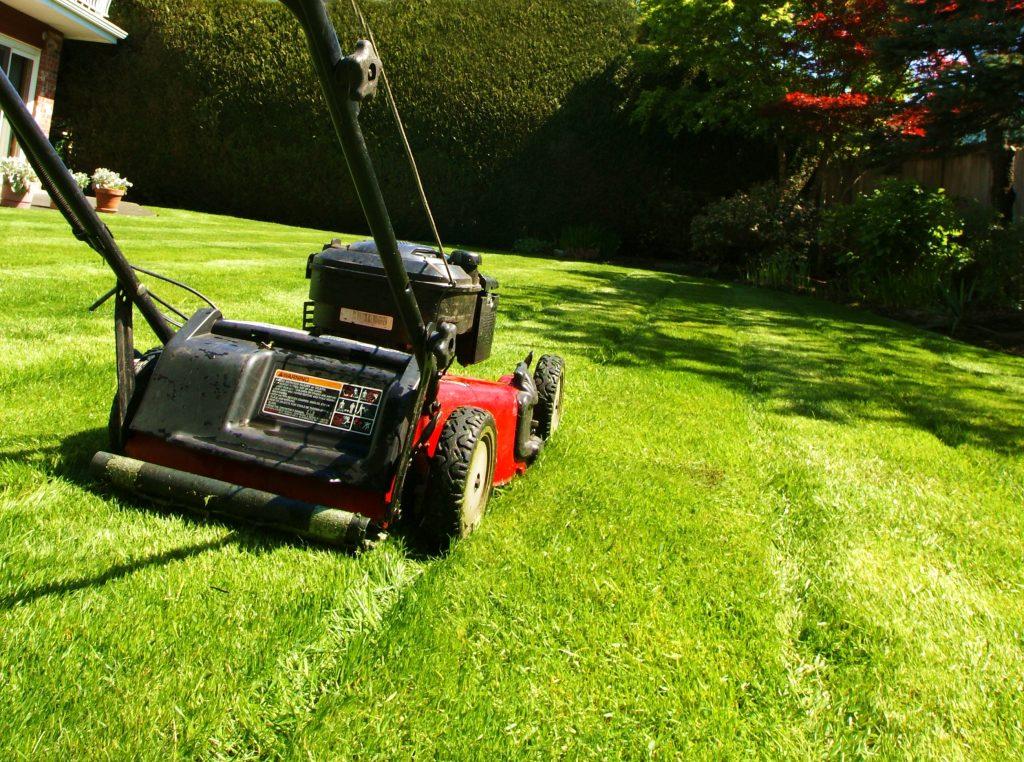 The first, and possibly one of the most important, task is to cut the grass. Giving your lawn a quick cut instantly refreshes the garden, ready for your party. Make sure your lawn is neatly trimmed and healthy. If you have a few weeks before your party, it might be worth putting down some lawn seed or fertiliser to give you luscious green grass.
To reduce the amount of work required, look at cutting your grass every week to every other week during warmer months. Check out our lawn care tips to find some "Tips for Reviving Your Lawn this Spring".
Trim the Edges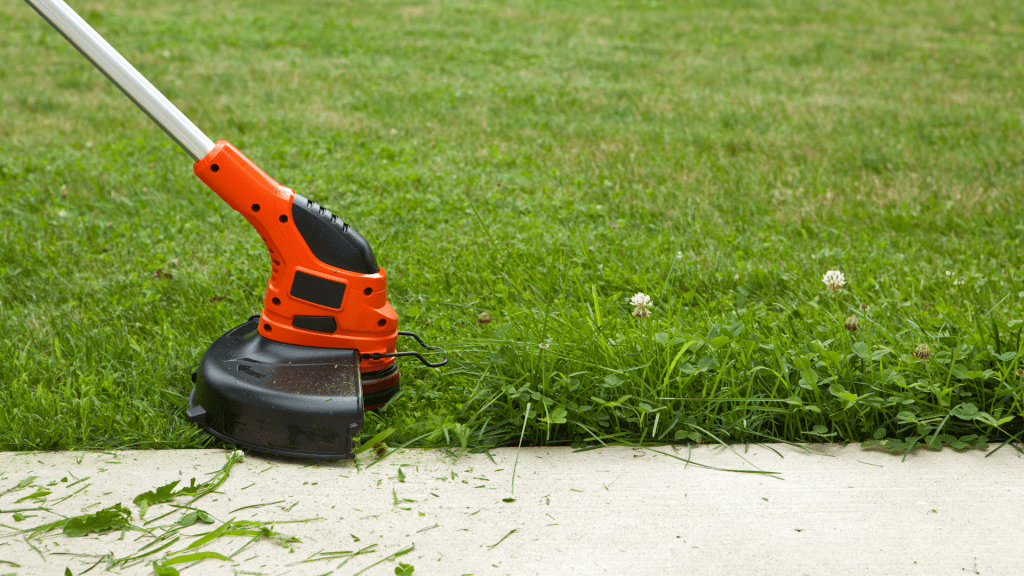 Once you have cut the grass, consider cutting around any lawn edges and borders using a grass trimmer. If you do not have a grass trimmer, consider using some garden shears, hedge clippers or even a sharp pair of scissors to trim the most visible borders around your party area by hand.
Clean the Patio & Decking
Using a pressure washer, clean off some of the dirt and grime that has built up on the patio over winter. We recommend using a broom to give the area a sweep first to make the job a little easier.
Consider covering your paving with a patio cleaner before rinsing it with a pressure washer, hose or watering can. If there is still grime in the grooves of the patio, use a scrubbing brush to remove the dirt and moss.
If you have wooden decking, we recommend treating it every two years and giving it a yearly clean with a pressure washer or decking cleaner to maintain it.
Clean the Garden Furniture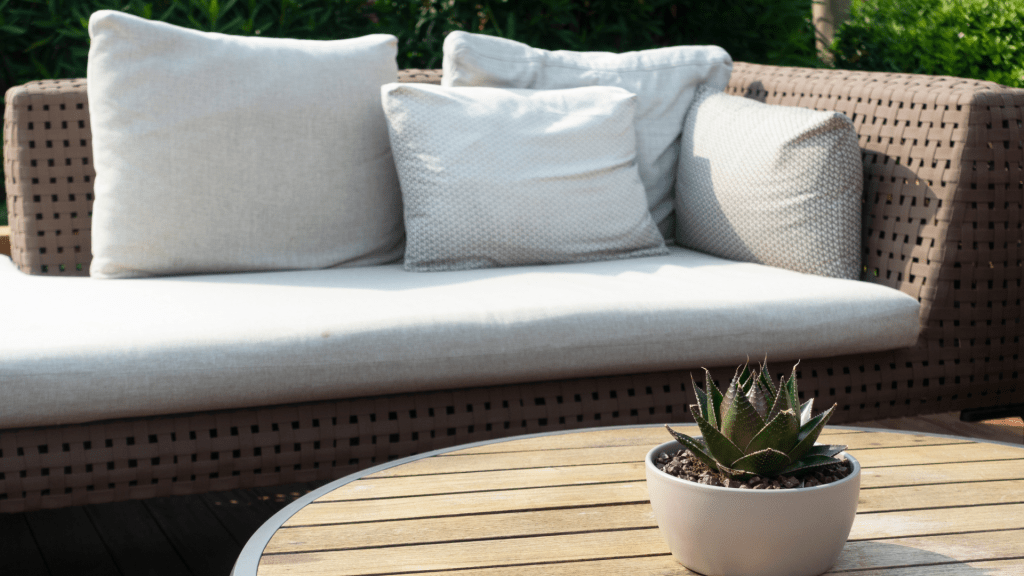 Outdoor furniture can accumulate dirt, grime, and mildew over time, especially if it's been exposed to the elements. Therefore, it's essential to clean it thoroughly before hosting a garden party. Here are some tips for cleaning different types of garden furniture:
Wood Furniture – Use a mixture of warm water and mild soap to clean wooden furniture. Scrub the surface with a soft-bristled brush, then rinse with a garden hose. Allow the furniture to air dry completely before using it.
Metal Furniture – For metal furniture, use a solution of warm water and mild soap, and a soft cloth to clean it. Rinse the furniture thoroughly and let it dry before using it.
Rattan Furniture – Rattan furniture requires a bit more care. Use a soft-bristled brush or a vacuum cleaner to remove dust and debris from the crevices. Then, mix warm water and mild soap and apply it to the furniture with a sponge. Rinse the furniture with a garden hose and let it dry in the sun.
Plastic Furniture – Plastic furniture is the easiest to clean. Mix warm water and mild soap and use a sponge or soft cloth to wipe down the surface. Rinse with a garden hose and let it dry in the sun.
For more information on cleaning garden furniture, check out our article "From Grime to Shine: How to Clean Garden Furniture Like a Pro". Why not make your outdoor living space extra welcoming with some outdoor cushions and blankets?
Weatherproof the Garden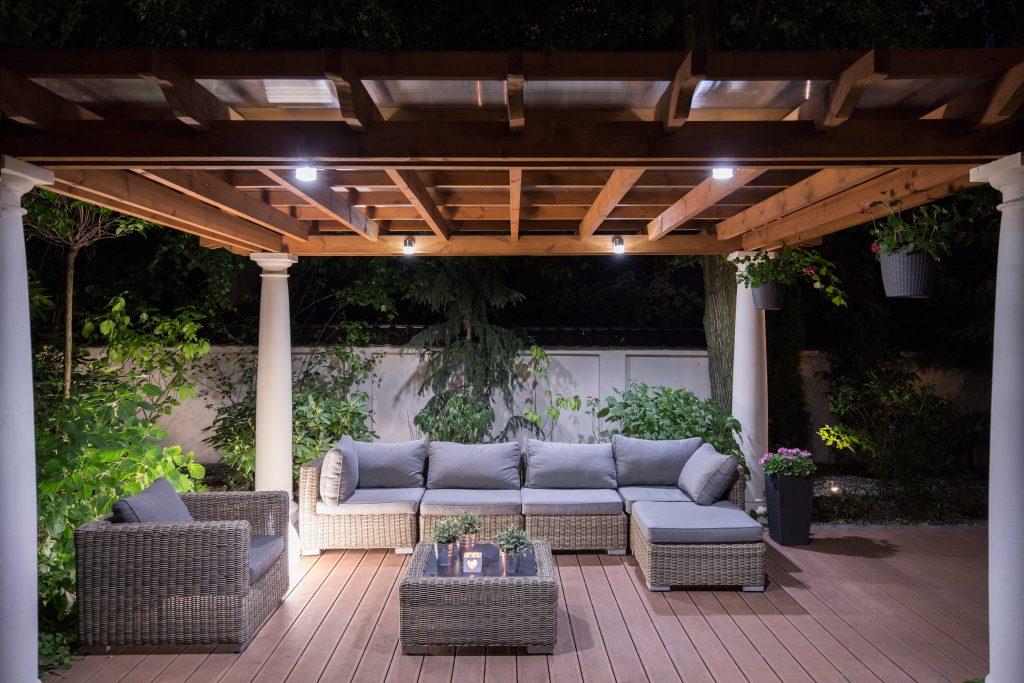 Unfortunately, living in Britain, we must consider the possibility of rain or cold weather gate-crashing the party. But don't let that stop your plans for a party. Prepare for the worst by putting up a gazebo in the garden. It will give you somewhere to seek refuge from the rain, but also a great place to take cover from the sun if the weather stays nice.
Also, consider a patio heater and ambient lighting for the evenings. If you expect the party to run into the late evenings. Consider having some blankets lying around and possibly even some hot water bottles if you are throwing a party in late spring or late summer when the evenings get very cold.
Decorate Your Garden Party
Lighting not only extends the duration of your evening but also sets the mood and gives your garden party a unique vibe. We'd suggest utilising solar-powered controlled fairy lights, which can be hung along your fencing or up in trees. Your outdoor party will have a magical atmosphere thanks to these lights.
A traditional candle is a better option if you don't like the look of fairy lights in your garden. If you have any candles lying around the home, place them outdoors for a simplistic but very effective lighting option.
Create a Colourful Flower Display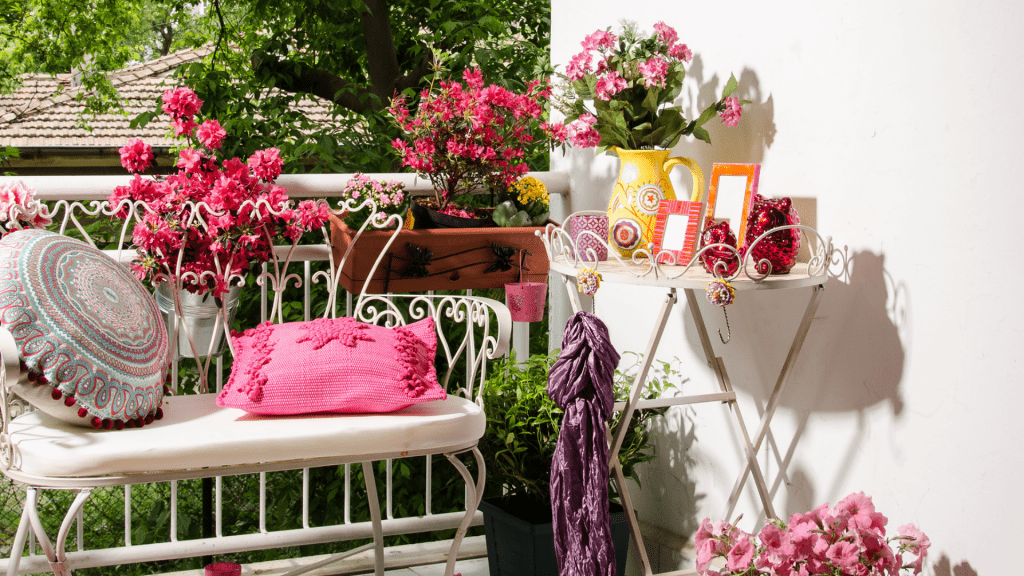 Begonias, petunias, and agapanthus can be used to put on a spectacular display in your garden come June. Are you short on space for a display of bedding plants? Pots and containers are still a great way to put on a stunning display of colour. Fill a few pots and hanging baskets with a combination of bright and colourful flowers, placing them around the garden. The ideal setting for a party!
Don't Forget the BBQ
Check that your barbecue is ready to be used. Remove any long-forgotten ashes from your charcoal barbecue and dispose of them. Use a specialist cleaner to remove tougher cooking residue or soak the grate in warm, soapy water. Use a metal scourer, a wire barbecue brush, or a ball of twisted kitchen foil to scrub.
Bonus: Prep the Patio Area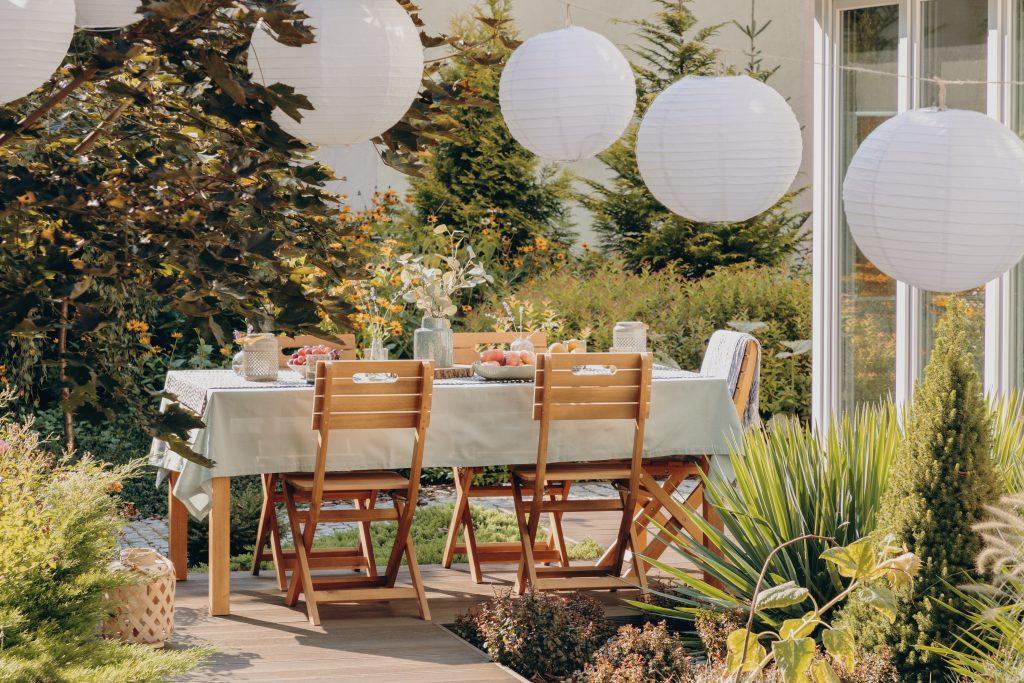 Equipment:
Stiff brush
Pressure washer (optional)
Pruning tools (optional)
Dustpan and brush
Pots and plants
Cushions and decorations
Step-by-step guide:
Have a clean-up, eliminating any trash. Place old pots in the garden and spread compost over the borders and beds. Keep the patio completely clear by putting anything you want to keep away to one side.
Cut back any overhanging plants from adjoining plants in the event that they've developed out over the clearing or are impeding a lot of light.
Clean the paving with a stiff broom, but a special patio broom with wire bristles can be useful for mossy or weedy areas.
The paving may become slick if it is covered in moss and algae; Clean it with a pressure washer.
Place your garden furniture, ensuring you put it in the most welcoming spot for you, considering sun and shade, protection and ease of access.
Brighten up your space with accessories and potted plants. Add a few bedding plants in pots and hanging baskets for a quick pop of colour.
Conclusion
In conclusion, throwing a garden party can be a fun and budget-friendly way to celebrate the summer season, and with a little preparation, you can make your garden the perfect spot to host your event. Starting with a well-manicured lawn and trimmed borders, the patio and outdoor furniture should also be cleaned and weatherproofed. Decorative lighting, such as solar-powered fairy lights or candles, can add a magical feel to the evening, and a colourful flower display can be a lovely touch. By following these steps, you can create an inviting outdoor space and enjoy a memorable garden party with your loved ones.