Having a small garden is the perfect opportunity to create a garden with real personality and style. Limited space should not restrict your plans, as a small garden can pack a punch. The first step to creating your garden of wonder is to be inspired by other gardens, so here at Gardening Express, we have curated some of our best small garden ideas.

(1) Make it easy to access your garden by introducing some bi-fold doors between the house and the garden. When you blur the lines between the house and garden you are more likely to venture outside.
---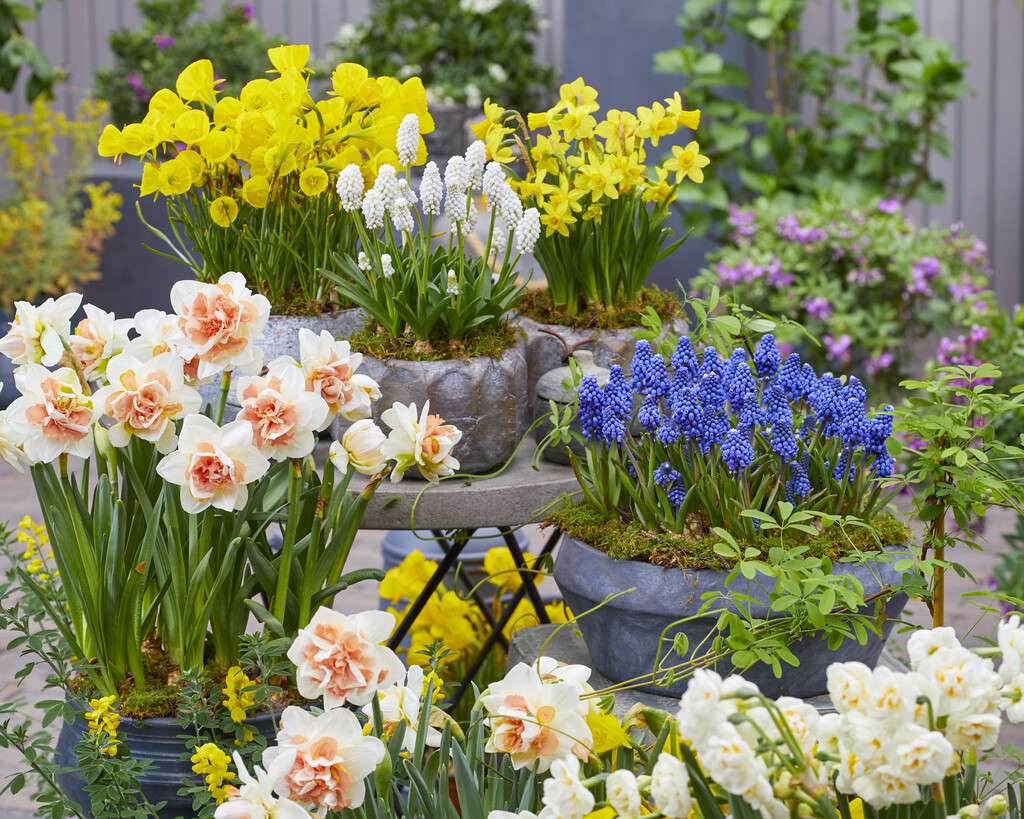 (2) Use large containers bursting with colour to add seasonal interest to your garden. You can switch over containers as the seasons change to have colour all year round.
---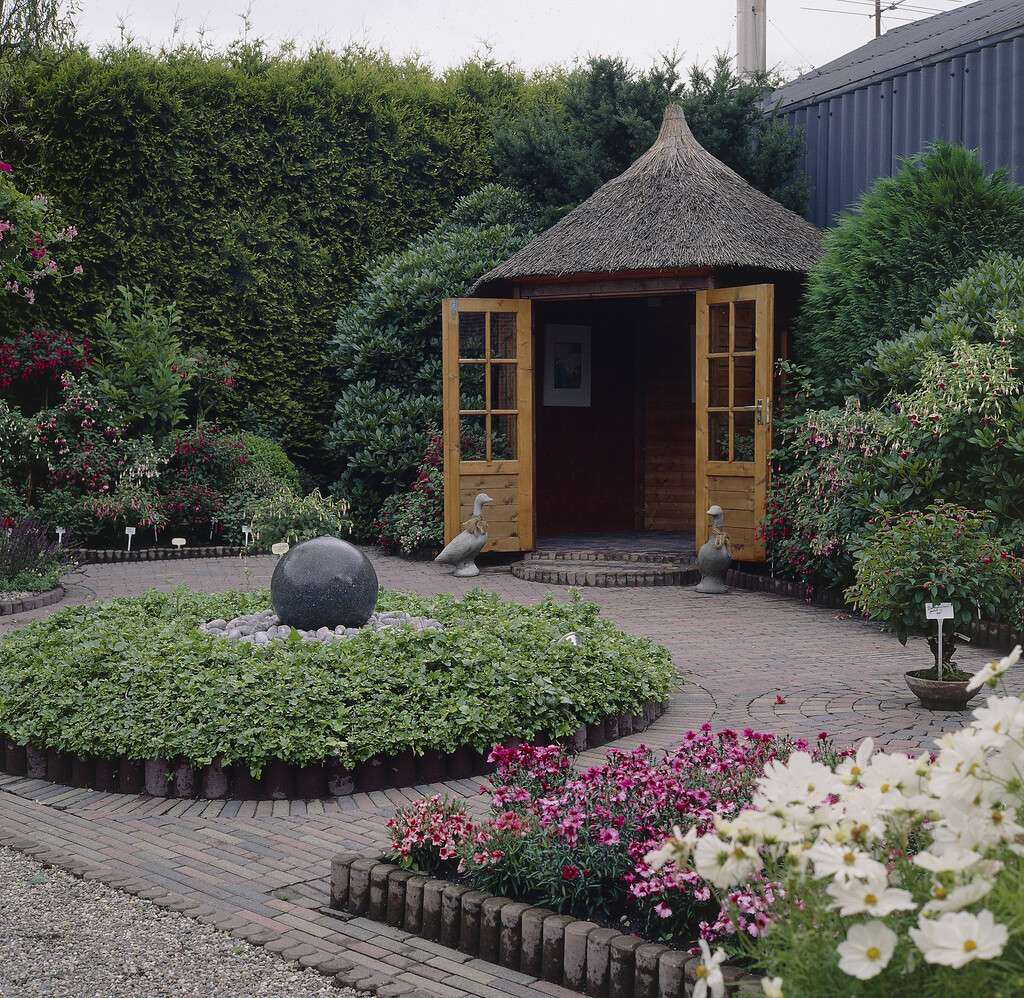 (3) The addition of a garden room not only adds practicality but also can work as a focal point drawing your eye across the garden. To make the space feel even larger, position the garden room in the furthest corner from the seating area in the garden.
---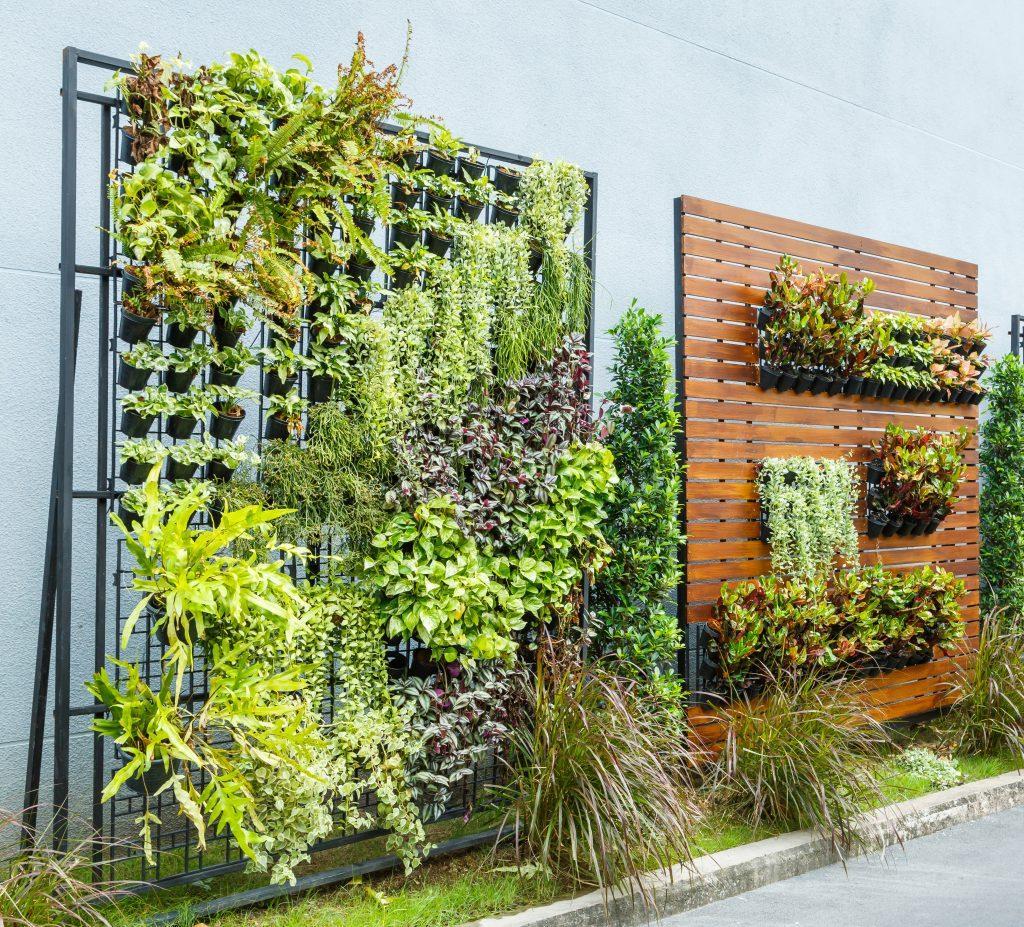 (4) Make full use of all the space, including verticals. Trees, structures and boundaries all play a more prominent role in the smaller space, maximising their potential. Climbers scrambling over structures add an extra dimension, whilst sweet-smelling climbers such as Jasmine take this even further.
---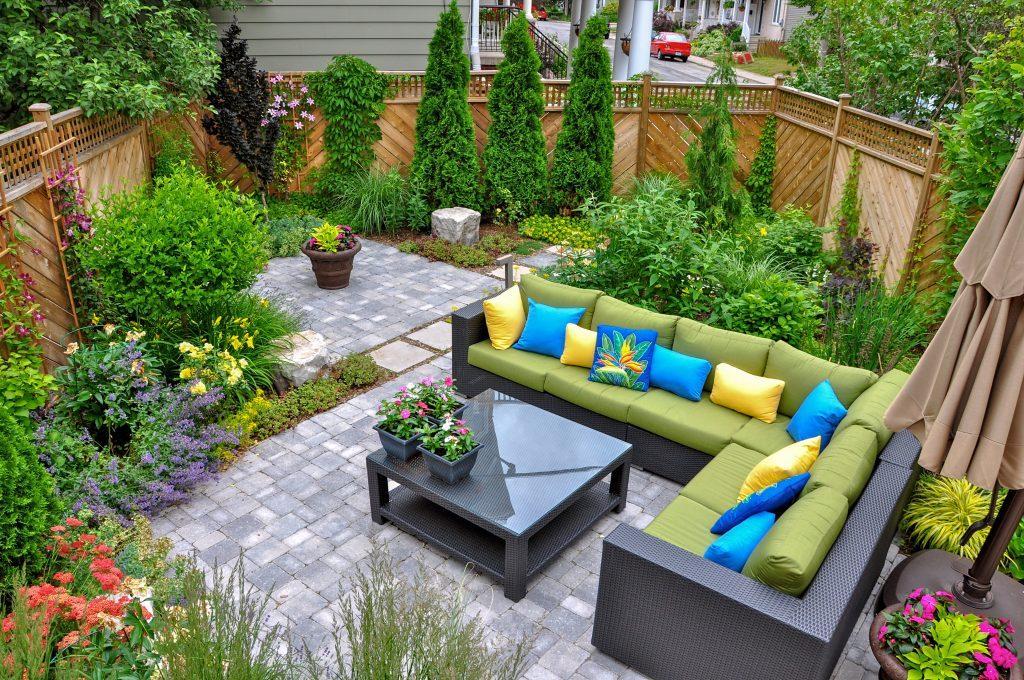 (5) With a small garden, you must make the most of the space you have to work with. The diagonal angles in a garden tend to be the longest axis and so use them to your advantage. Turning the garden on a 45-degree angle is a trick often used by garden designers in more confined spaces. The beauty of this idea is that you also can end up with some wonderfully deep triangular-shaped planting beds.
---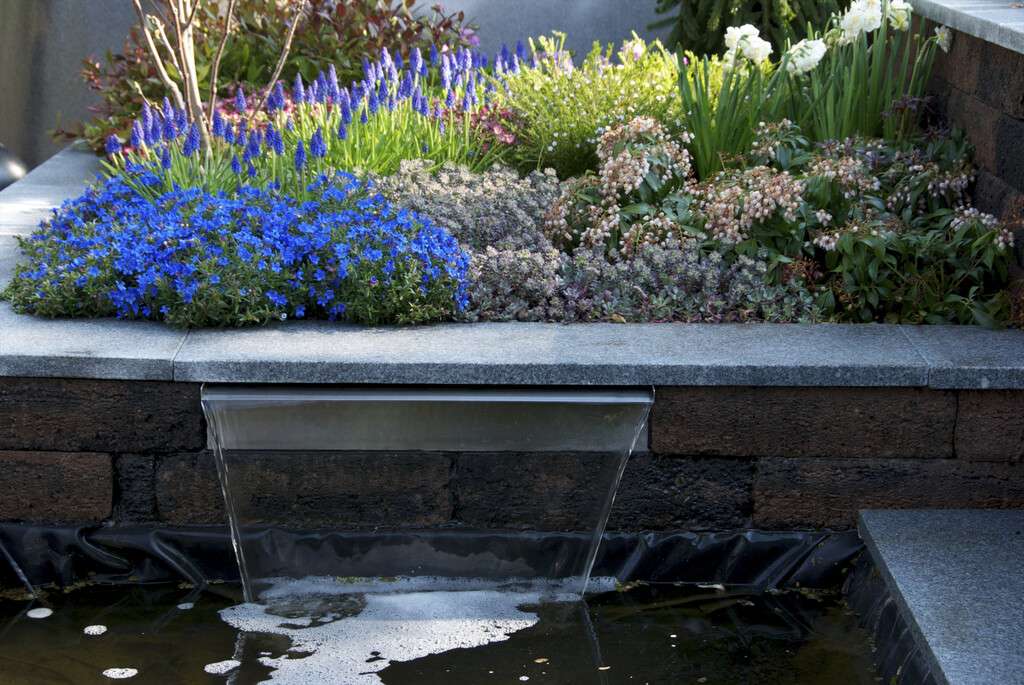 (6) Even with a smaller space, you can find a way to include some water in your garden. Cascading water produces a relaxing sound adding to the relaxed feel; however, keep the falling height low so that you don't require such a large catching area and reservoir for the water.
---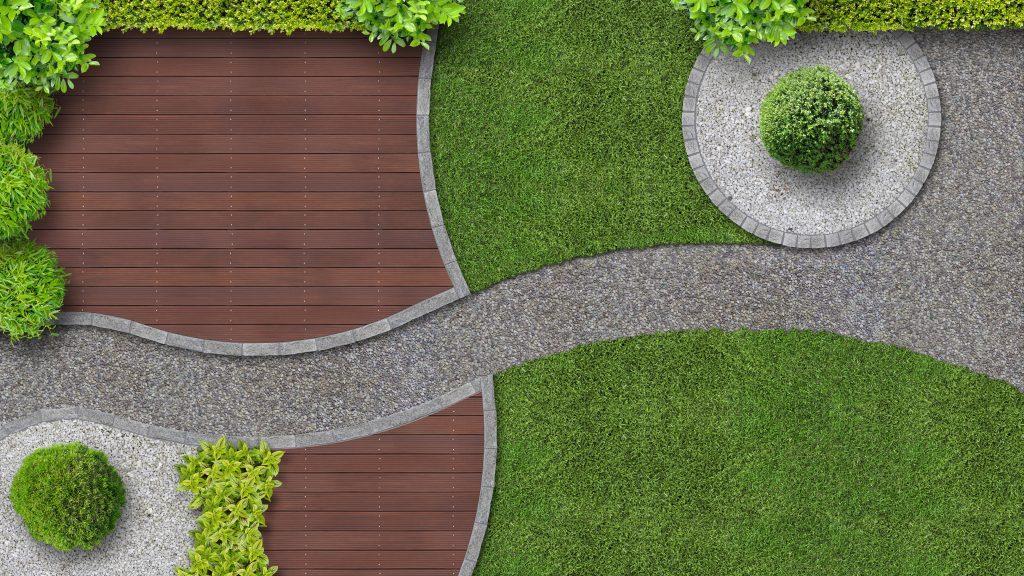 (7). Don't neglect a pathway. Often with small gardens, the owners decide they don't need a path, but they soon regret not having one. Without a path, you will find that you don't use your garden as much, especially during the winter. Place a focal point at the end of a pathway, and you will be drawn out time and time again.
---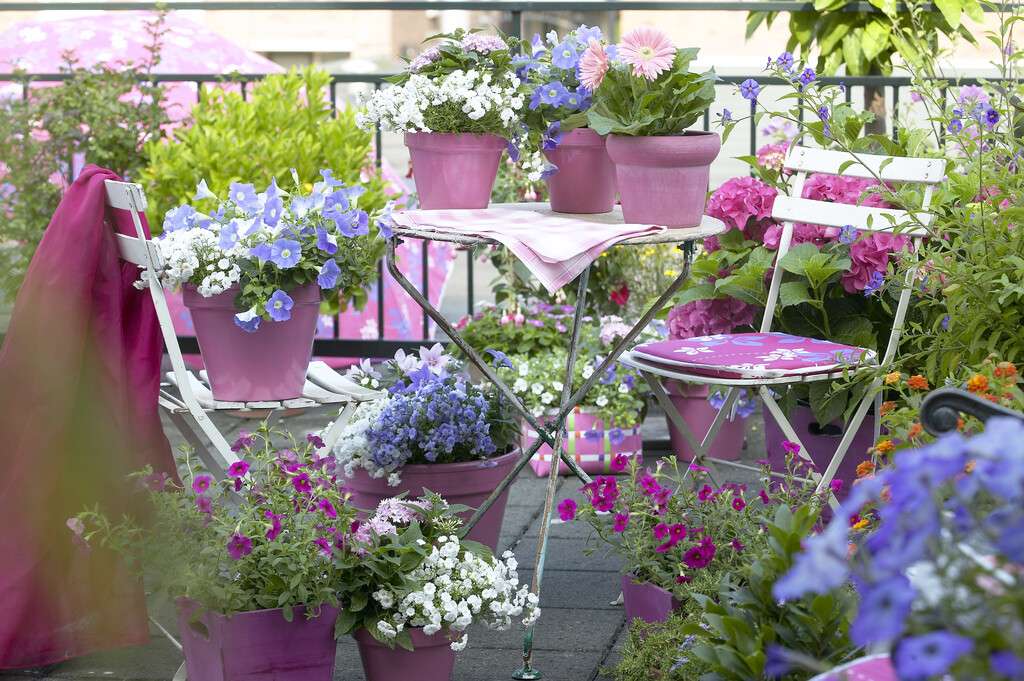 (8). Try using your garden furniture as a plant stand when not in use; this works particularly well in winter and early spring. In the smaller garden, every bit of space should earn its keep, and unused furniture provides the perfect opportunity for small pots bursting with colour.
---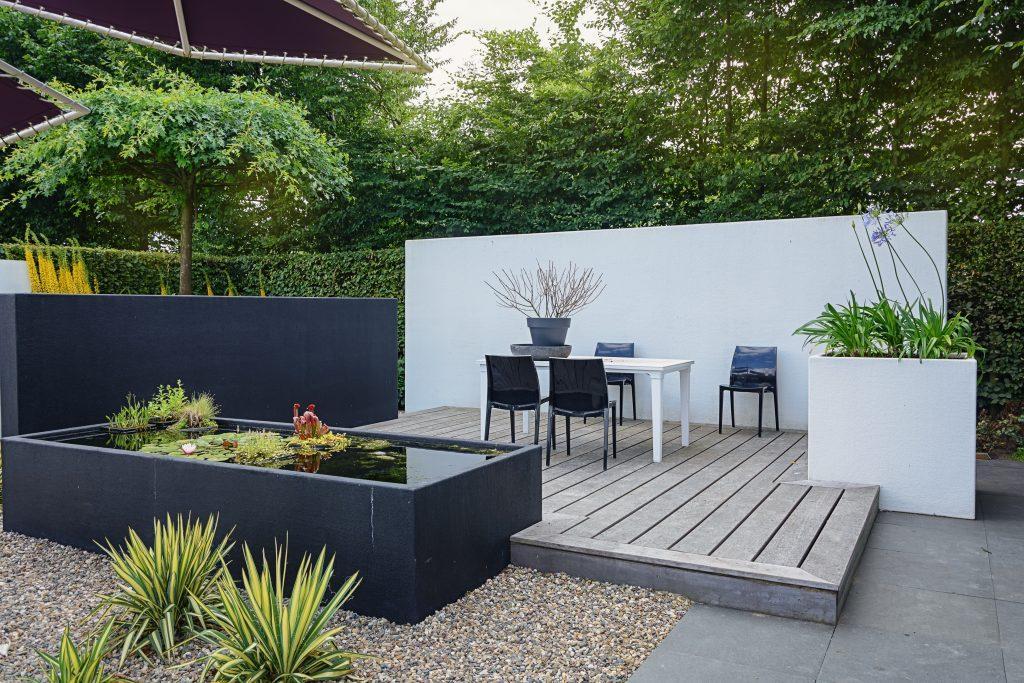 (9). Adding changes in level is the perfect way of adding interest to a garden. Decking is a relatively cost-effective way of dealing with changes in levels.
---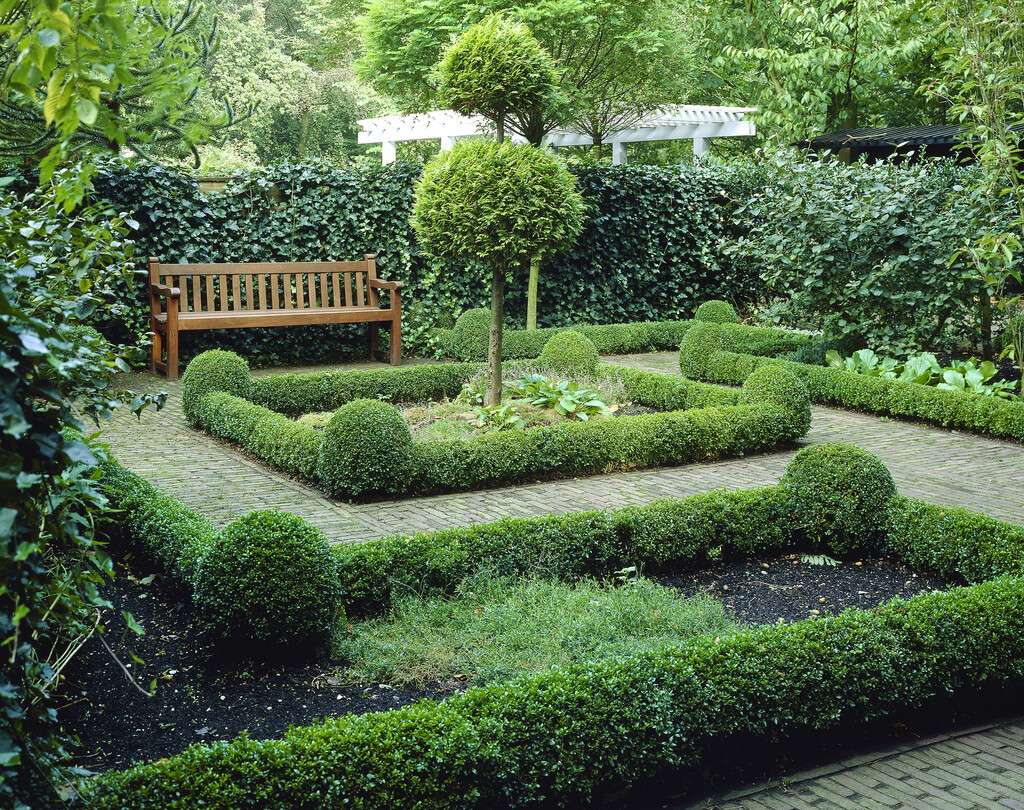 (10). Add some formality to your garden by adding box hedging frames around borders. Formal gardens work well on any size garden and look great all year round.
---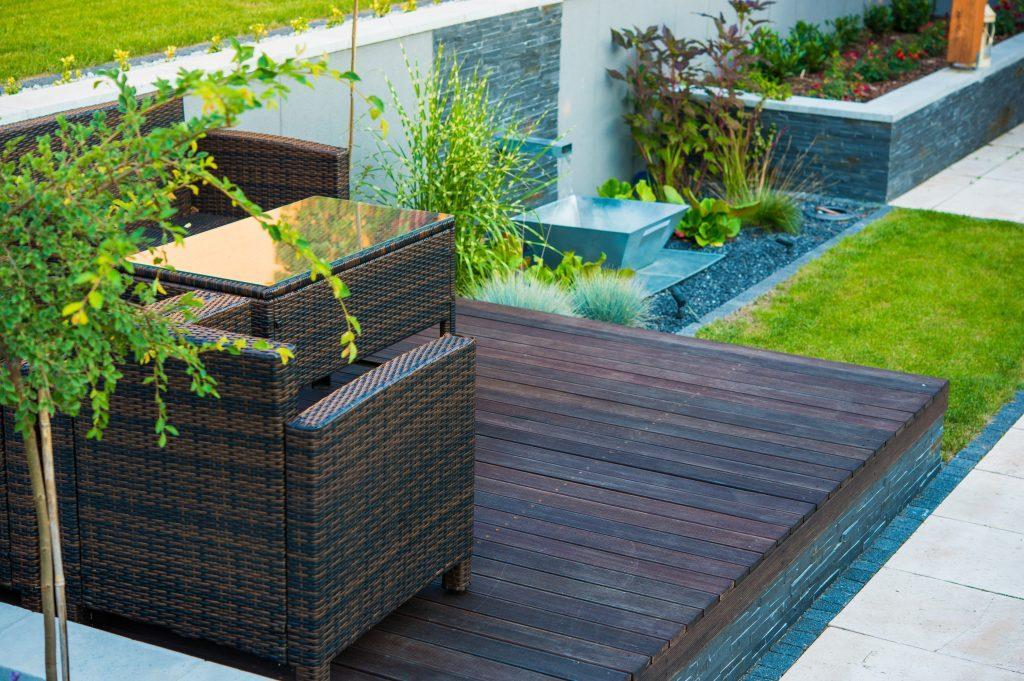 (11). Mix contemporary materials, including decking, glass and aluminium, to create a modern-looking garden with clean lines. The metal water feature adds to the tranquillity and is ideally in keeping with the garden.
---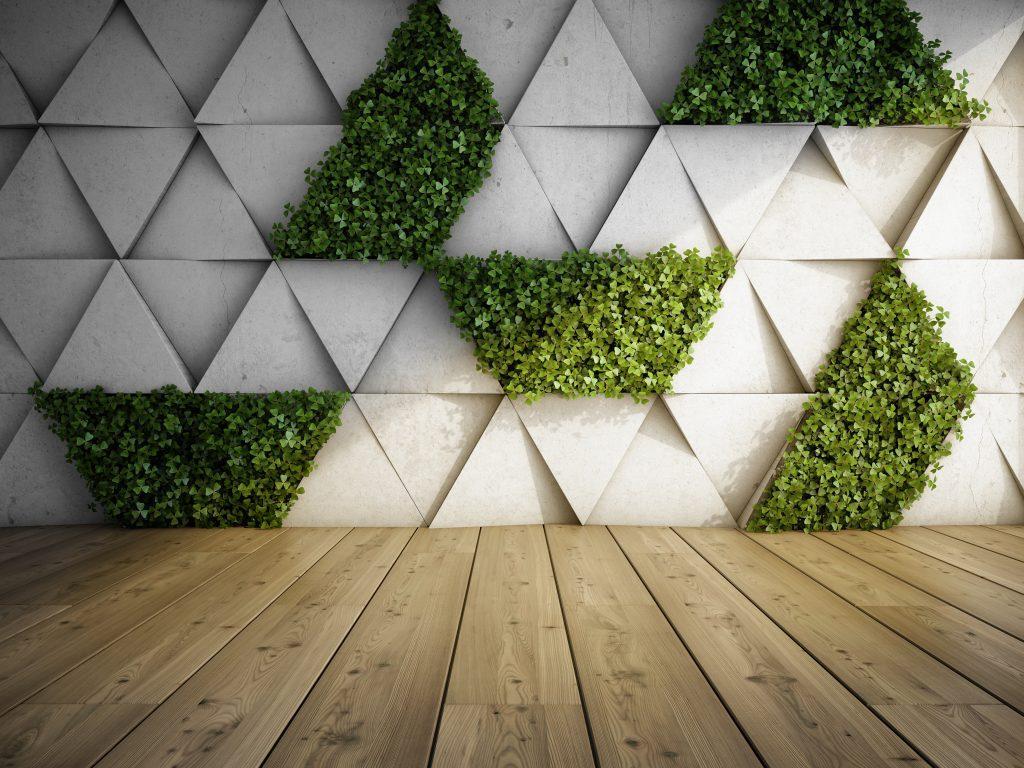 (12). The boundaries within a small garden play a crucial role in defining the look and feel of the space, called genius loci by garden designers. Don't stick with a plain old fence or brick wall; experiment with different materials.
---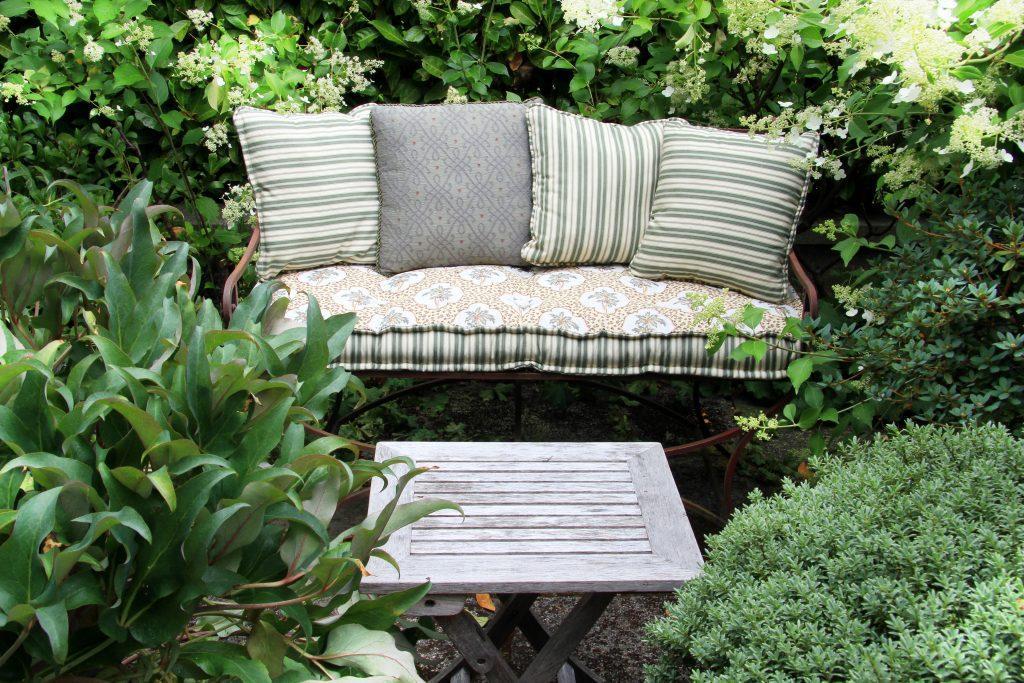 (13). Embrace the size of your garden by filling the space with plants and creating a cosy seating area amongst the plants. It is a beautiful experience sitting amongst the fabulous foliage, flowers and scents.
---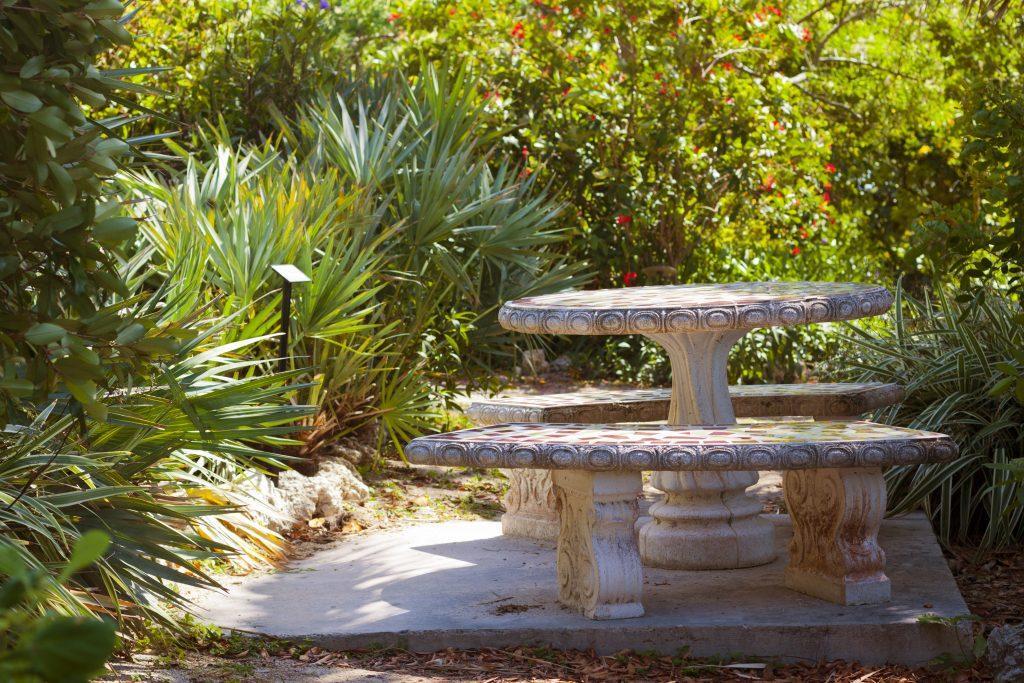 (14). Create a secret garden by filling your planting beds with tall, lush foliage. Obscure the view into the garden so that you are forced to explore and discover the garden.
---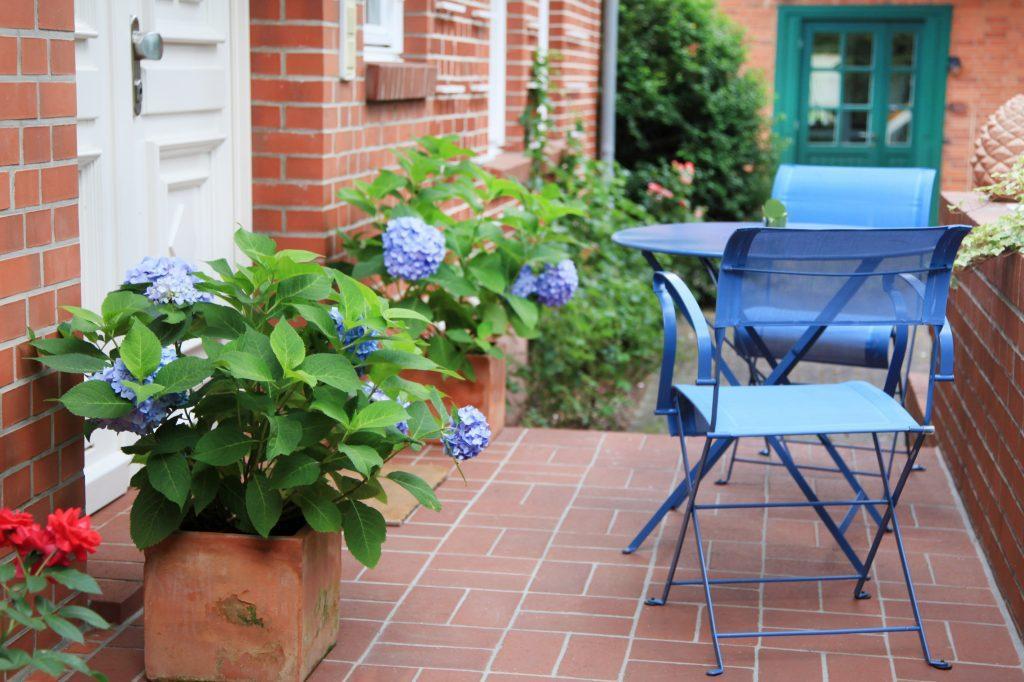 (15). When choosing your outdoor furniture, consider trying something bold and bright, which can help to lift the atmosphere and add to the colour scheme. Try to complement the furniture with your choice of plants. This technique works amazingly well in urban area gardens, which tend to be shady.
---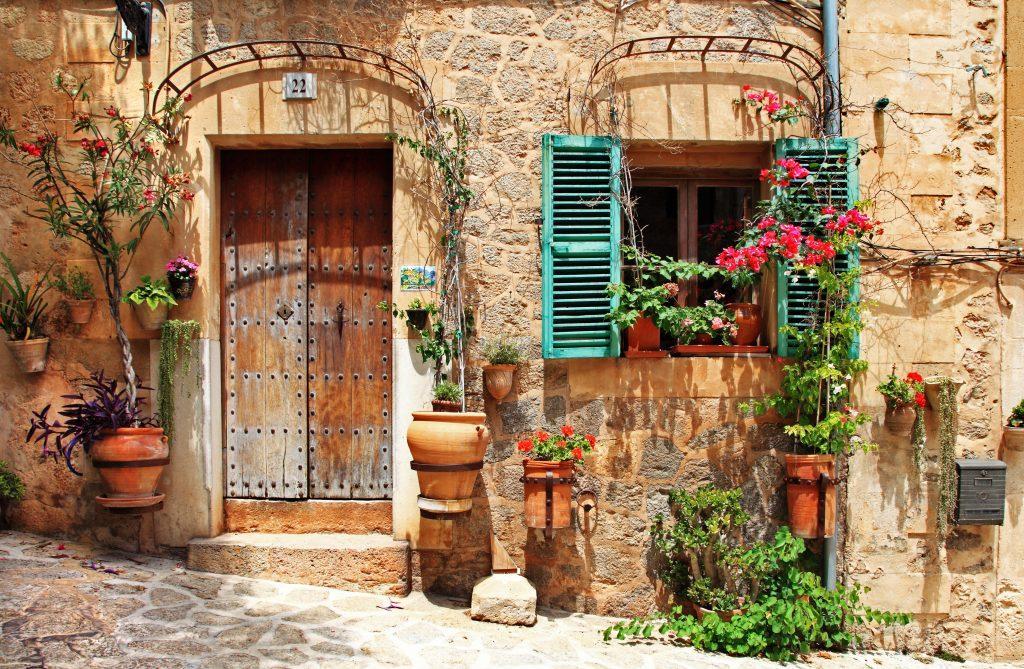 (16). Take inspiration from your holidays or overseas gardens to incorporate into your garden. This Mediterranean front garden has found a myriad of ways to grow plants outside the front of their house.
---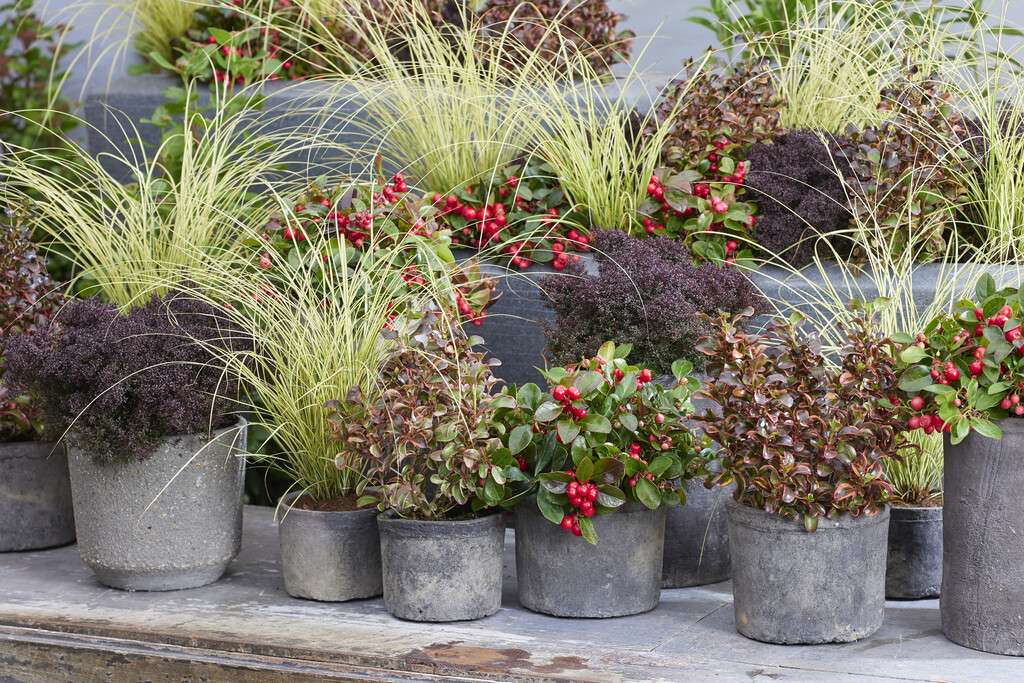 (17). Fill your garden with containers which allow you to experiment with different planting combinations. The beauty of container gardening is that you can move around the plants to add variety and excitement to your garden.
---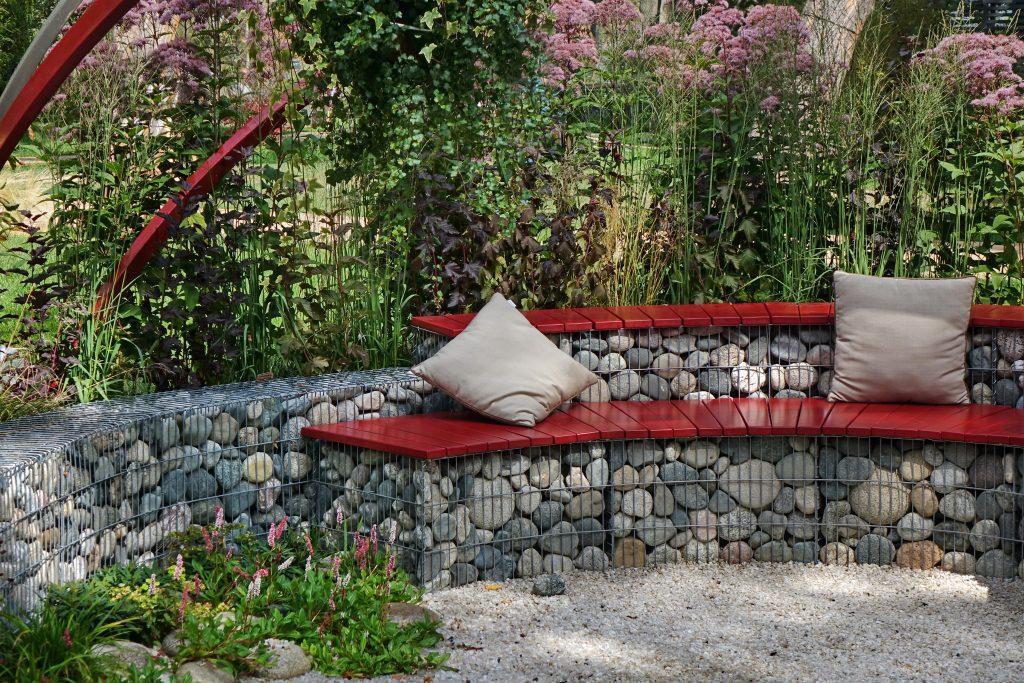 (18). Gabions are a great way of adding drama to your garden. Fill the gabion baskets with cobbles, tiles or other objects to inject your personality into your garden. Gabions can be used as garden shelves, seating and retaining walls.
---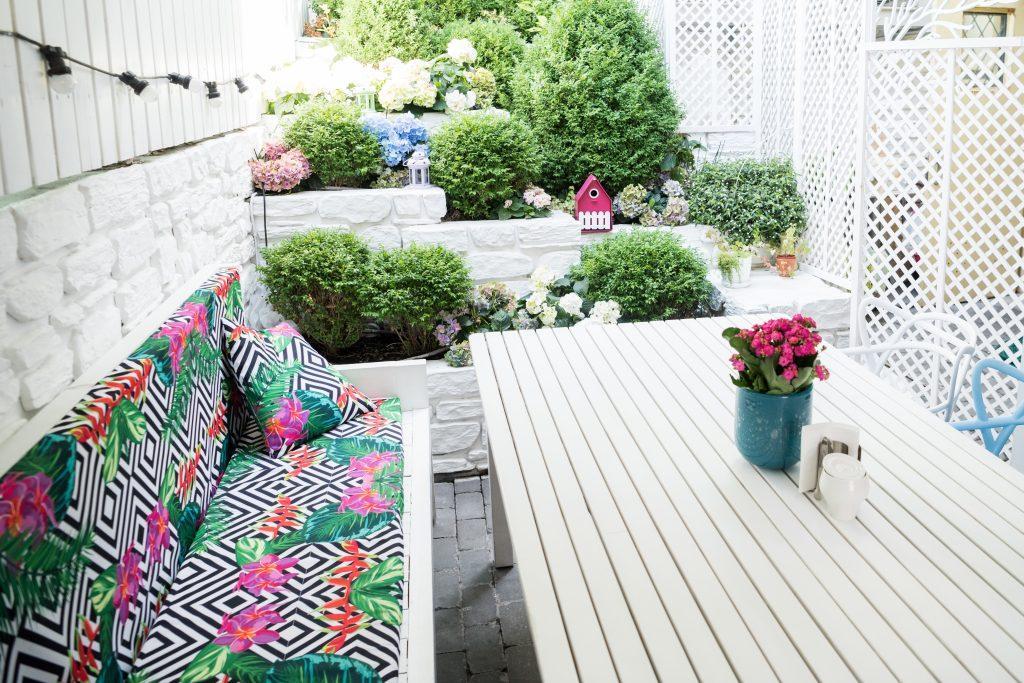 (19). The thought of using white is enough to bring many gardeners a cold sweat. If you are brave, give white a chance, as it can link various garden areas together well. Combined with lush, green foliage, white creates a sense of calm and tranquillity.
I suggest using off-white as direct sun-hitting bright white can be dazzling.
---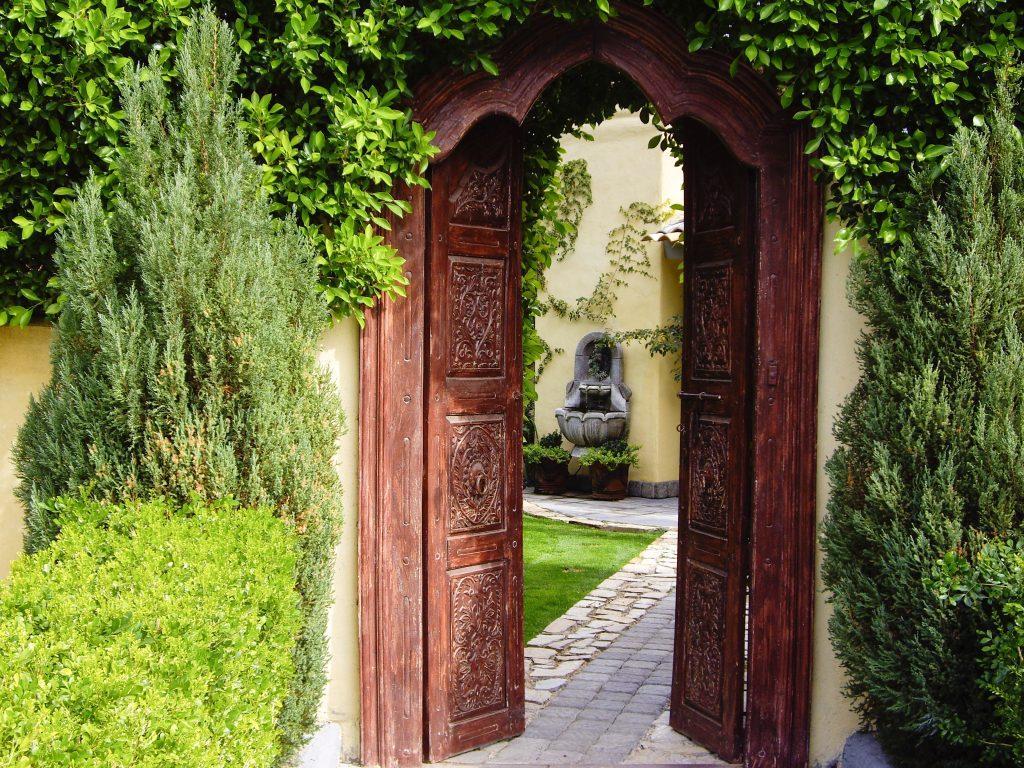 (20). Dividing up your small garden is an excellent way of giving the impression of more space. Try creating an impressive gateway that frames the garden beyond.
---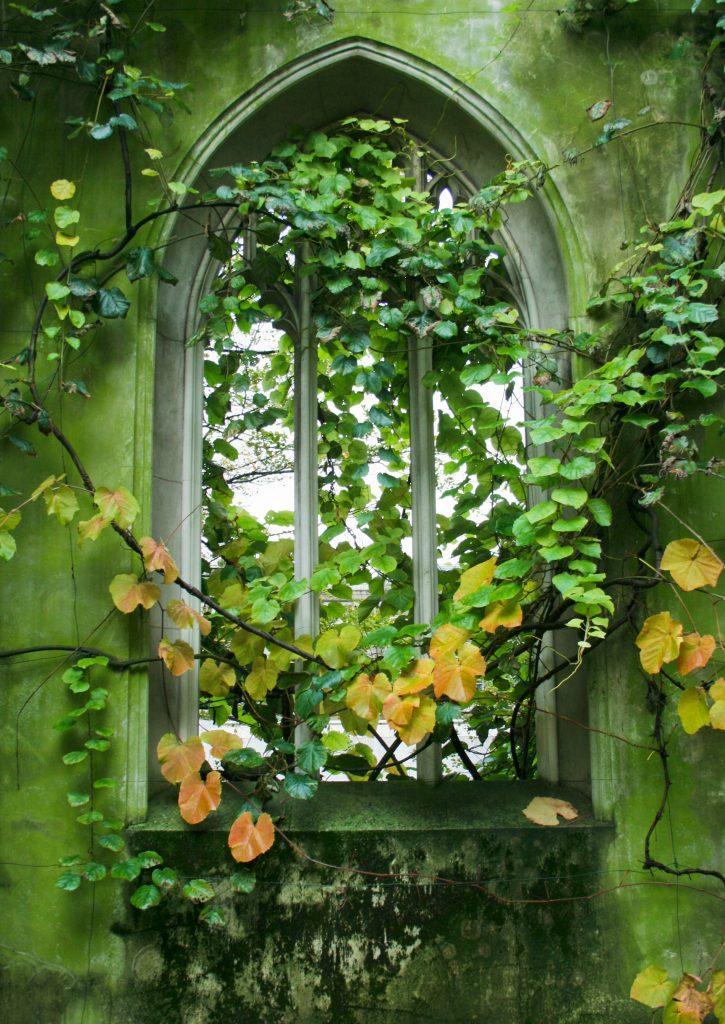 (21). Discover the beauty of adding garden reclamation objects scattered through your garden. Let the planting crawl over, through and around aged objects to create a magical outdoor space.
---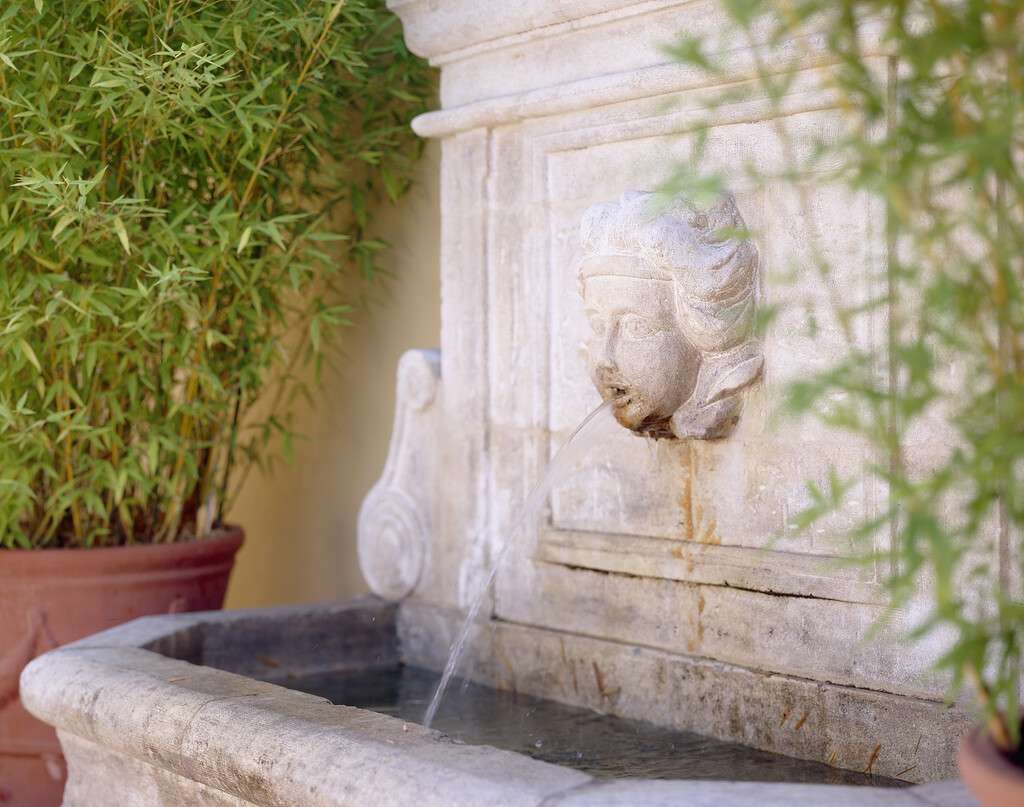 (22). Building water into a garden elevates interest in any outdoor space. Garden owners are spoilt for choice over the range of great water features now available to suit any size and style of garden.
---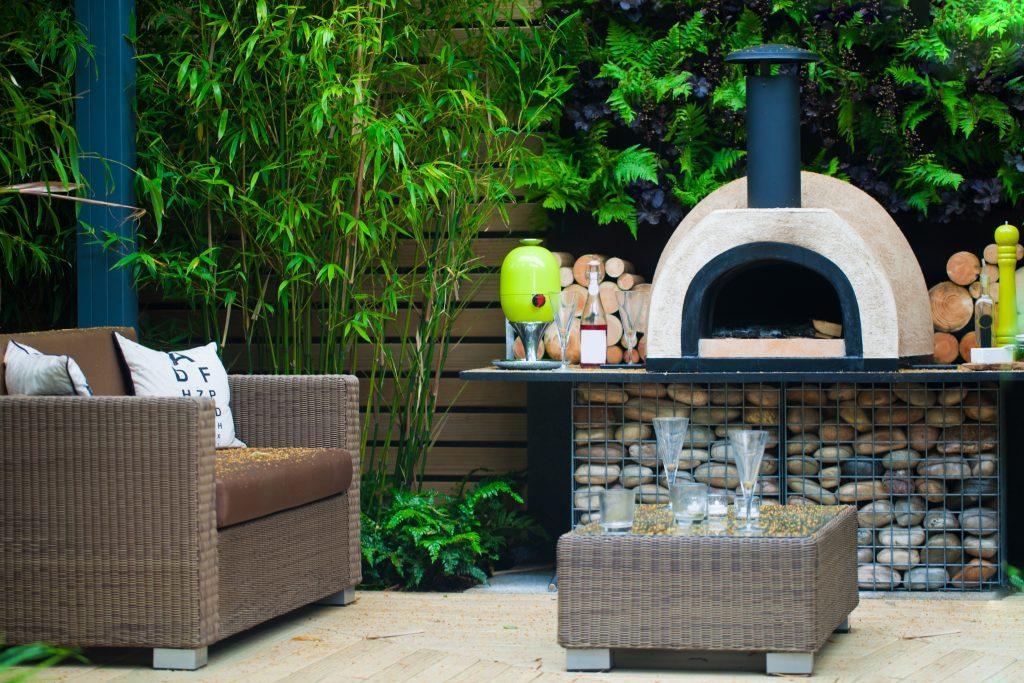 (23). Why not turn your outdoor space into a cooking and dining area by installing an outdoor kitchen or pizza oven? You can extend your living space by making it functional and beautiful.
---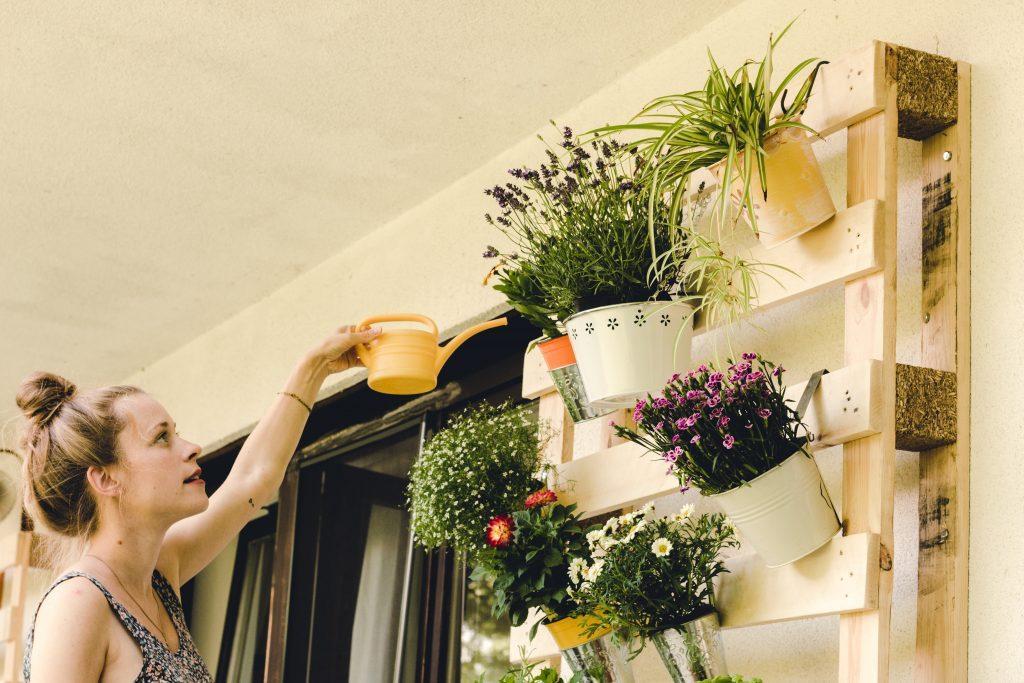 (24). Try upcycling objects as a means of adding interest to your garden. Pallets can be transformed into shelving, seating and planters with little cost.
---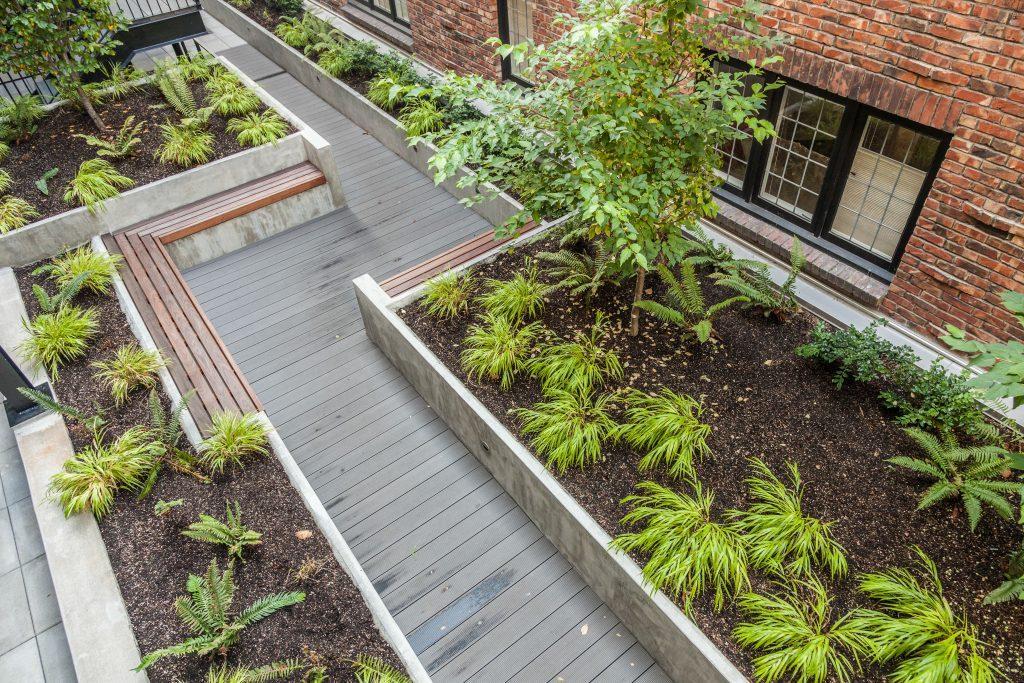 (25). Raised beds work wonders in a small garden, adding drama and interest. Introducing raised beds gives you better control over your soil type providing a wider choice of plants you can incorporate.
---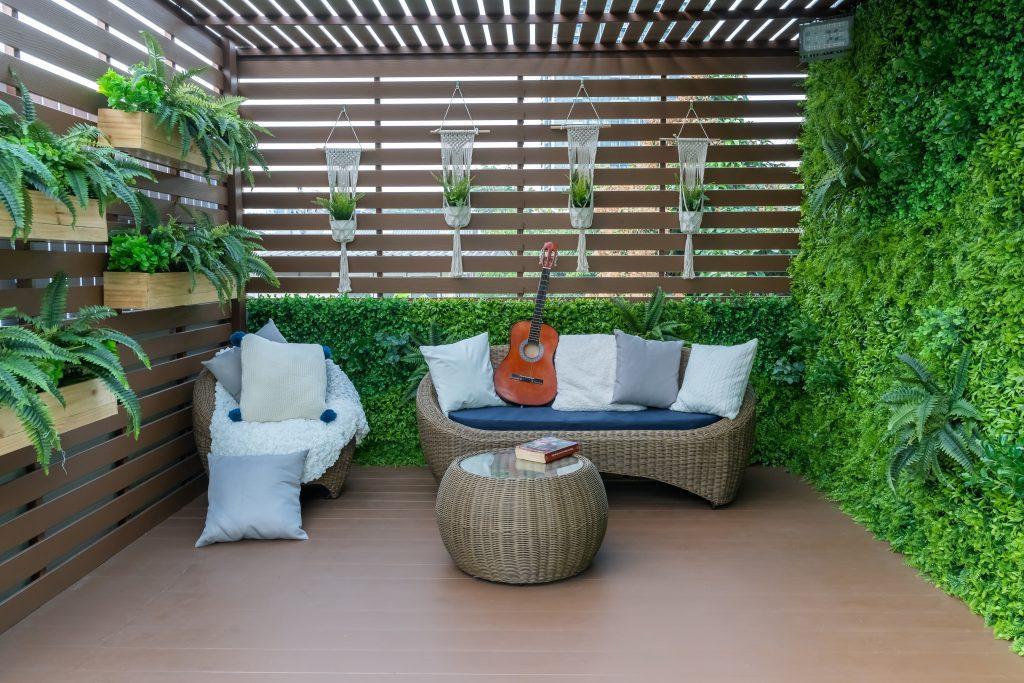 (26). With space at a premium in the small garden, taking advantage of vertical height becomes crucial. The addition of a structure allows plants to climb upwards utilising all of the available space.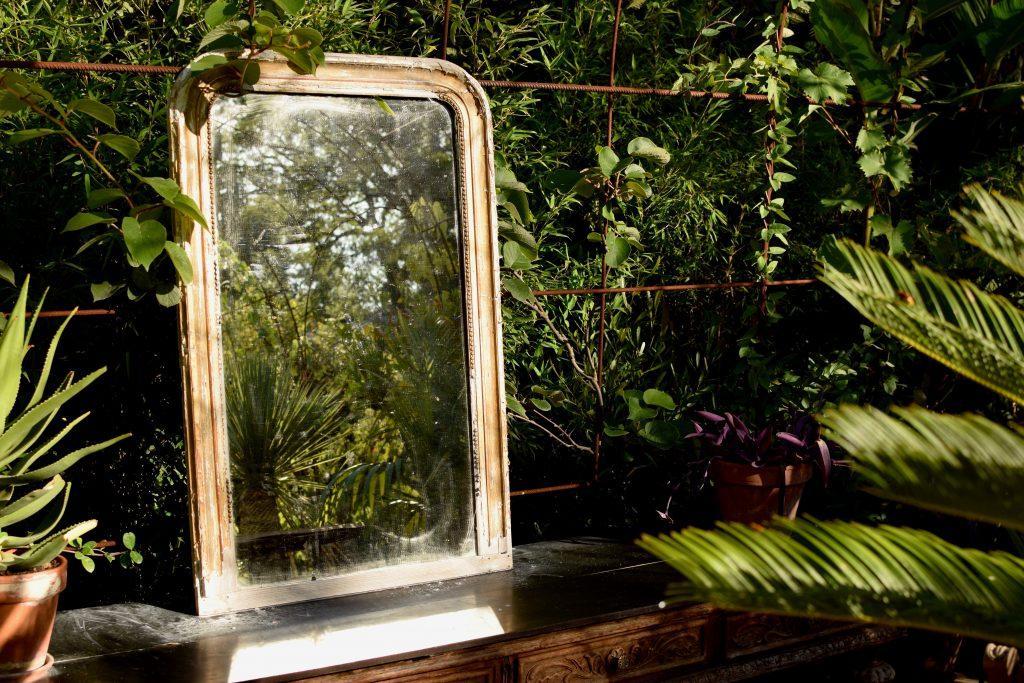 (27). Help light bounce around your garden by adding a mirror amongst your planting. Hidden mirrors can be disguised as gateways to another area of your garden.
Keep an eye on your mirror to ensure birds are not being tricked and flying into it. You may need to play around with its positioning.
---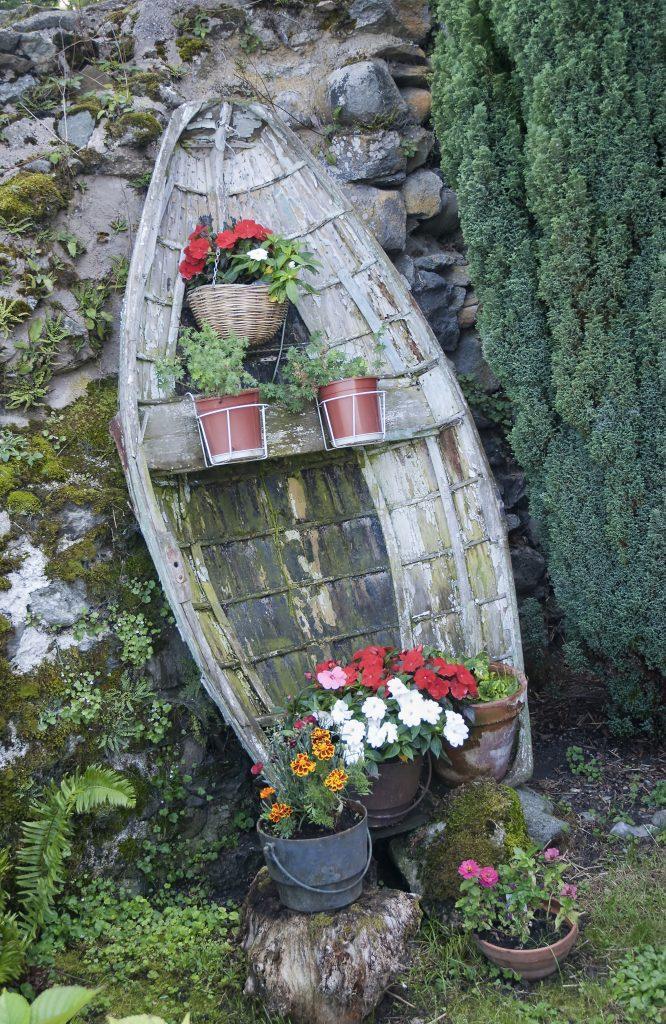 (28). Give your small garden a huge personality by giving it a theme and including objects that reinforce the concept. This old boat has been cleverly used as a planter and is a guaranteed talking point.
---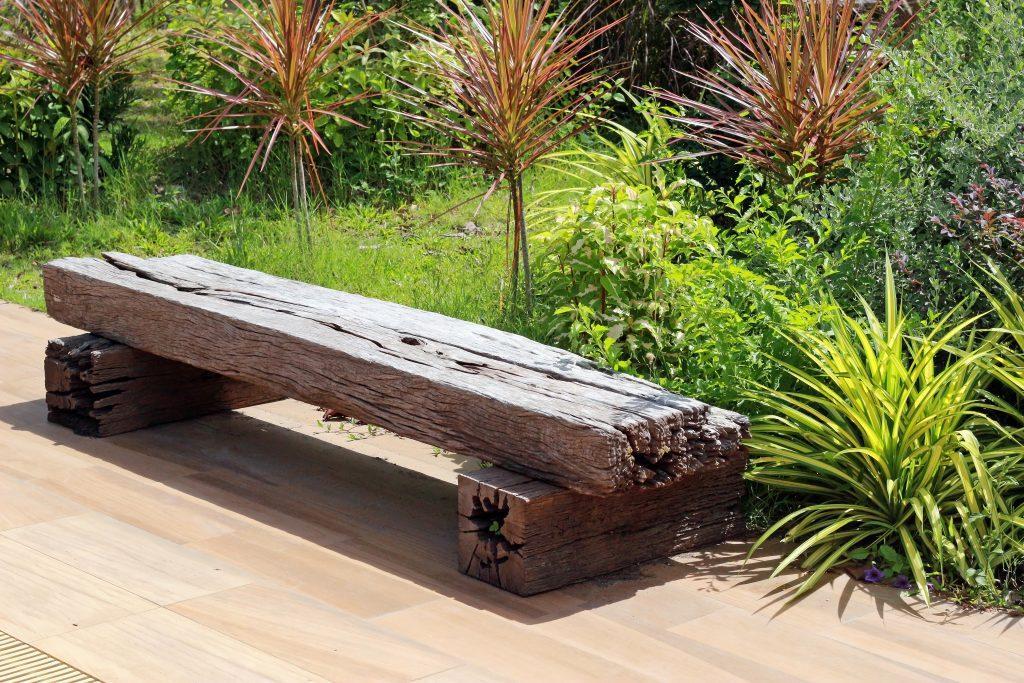 (29). Old railway sleepers are familiar sights within gardens for good reason. You can utilise a garden sleeper in many ways, from seating through to pathways and retaining walls. Get creative in your garden with railway sleepers.
---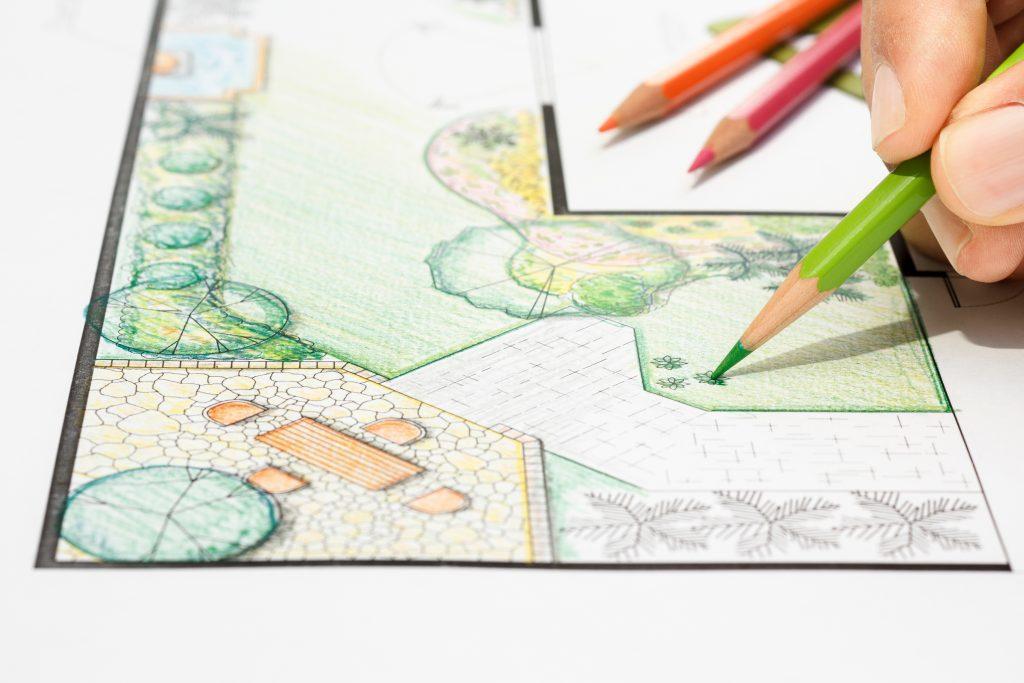 (30). The most crucial step to building a great garden is to design it beforehand. Establish a style and ensure that every object then reinforces the style. Visit garden designer's websites and look for examples of their work which can try and replicate. Start with the Society of garden designers website.
---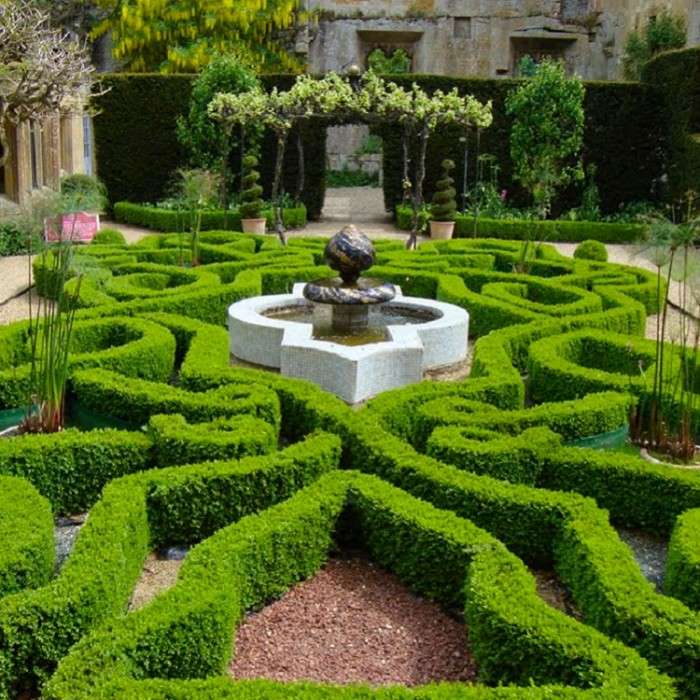 (31). Give your garden to geometry and let your imagination run wild. You can use planting, paving or features to create geometric shapes and mirror image your garden space.
---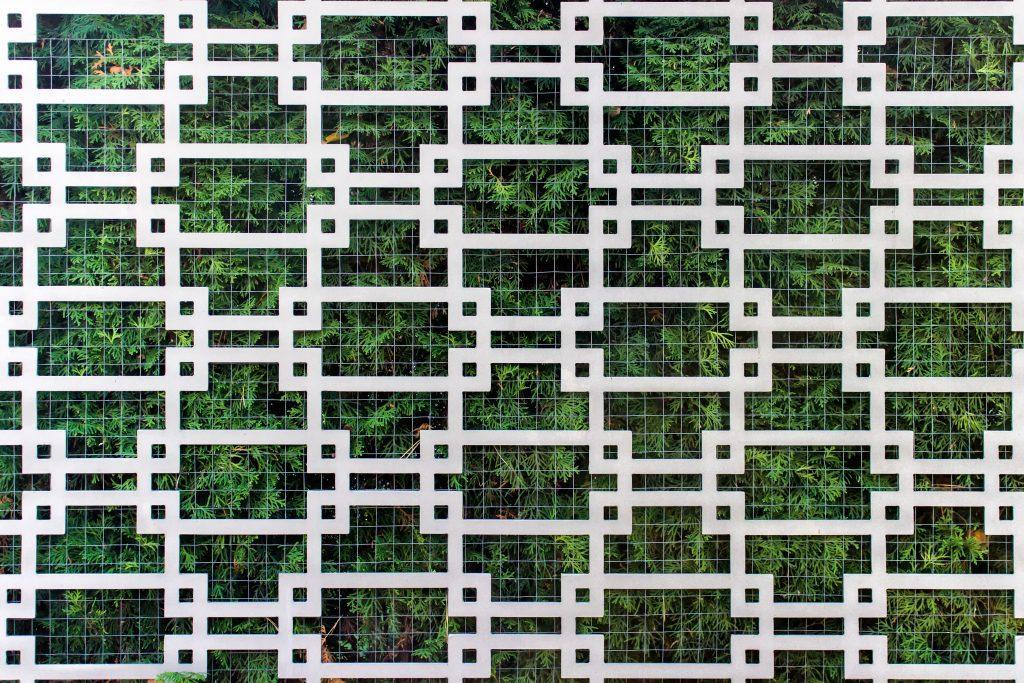 (32). Your garden no longer has to be surrounded by boring fence lines. Your garden should be a unique space and an extension of your personality. Shop around for some inspiration. Screen with envy offers a beautiful range of exciting products to transform your garden.
---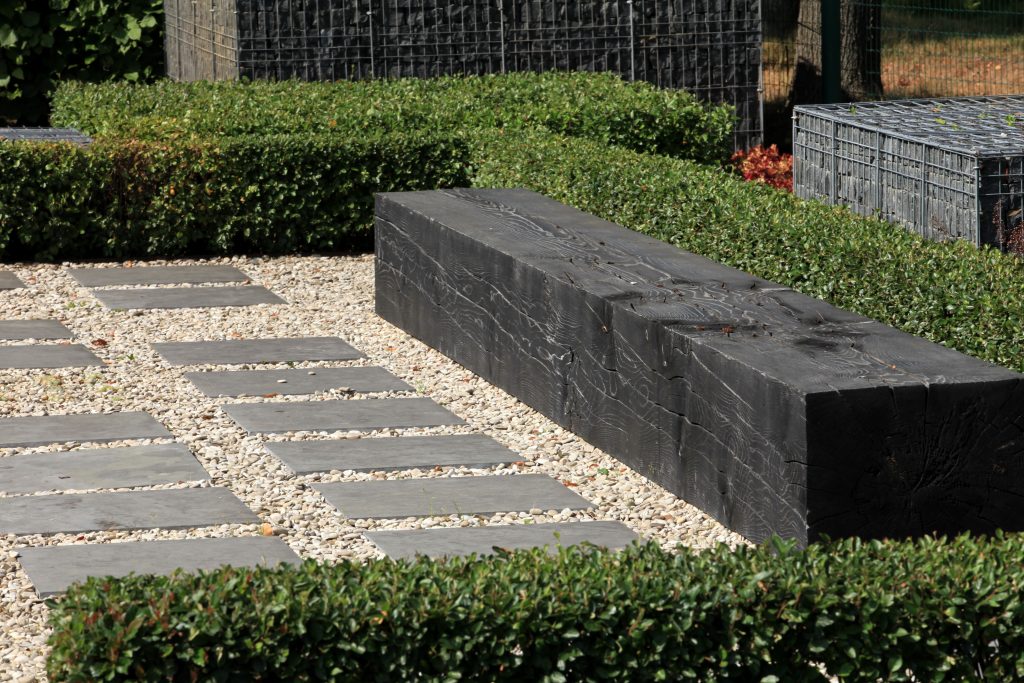 (33). Gravel has many uses in a garden, from a central role in Japanese gardens to framing and edging hard landscaping materials such as decking or paving. Mix and match materials for impact.
---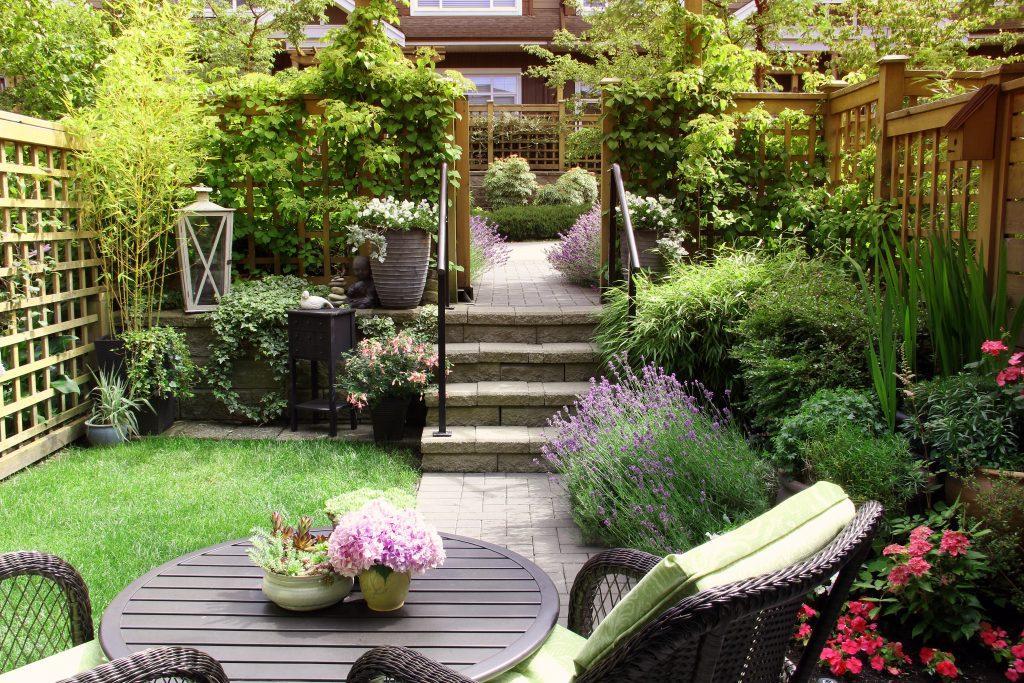 (34). There is something special about changes in level in a garden and especially stairways leading to other levels. If you have a slope in your garden, consider creating steps between tiered levels to add drama.
---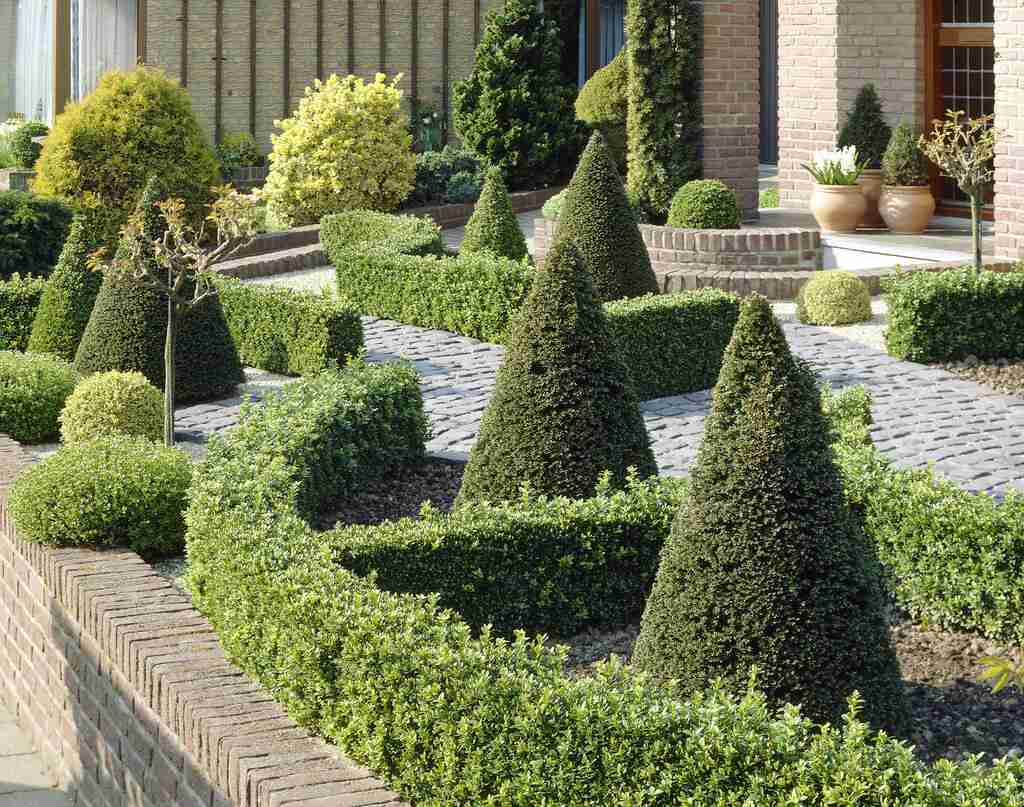 (35). Add some topiary for an air of sophistication. Topiary is low maintenance and offers year-round interest. A gentle clip a couple of times a year should be enough to keep the form clean.
---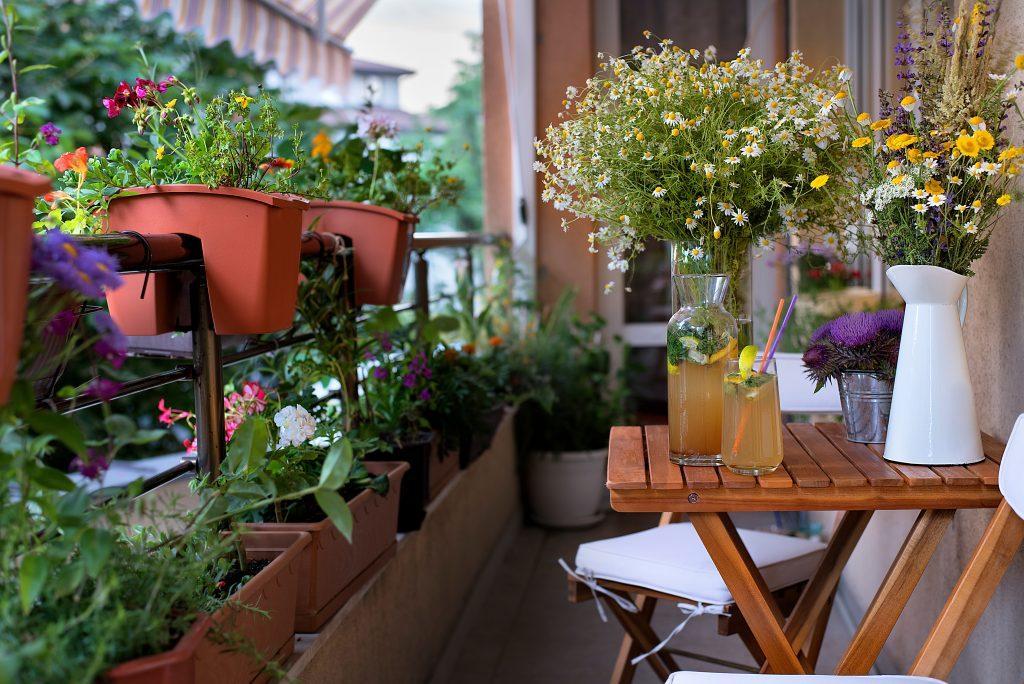 (36). Balcony gardens don't need to be boring. make sure to utilise every square inch by utilising hanging baskets, plant rails and even furniture to support plants. A table can serve many uses, including a working area, dining surface and plant stand.
---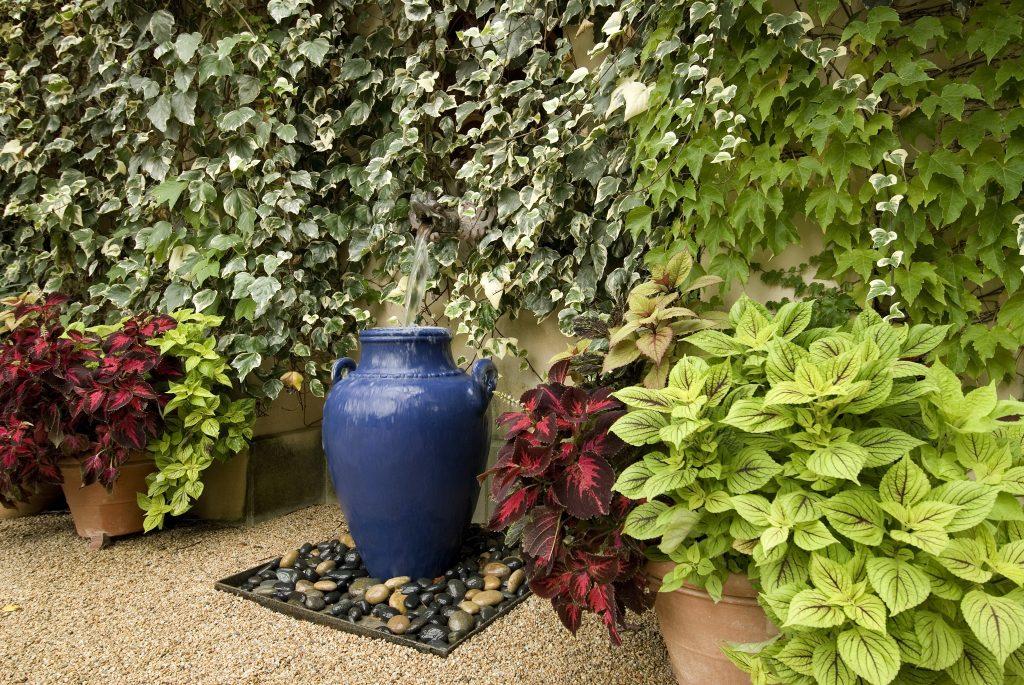 (37). Dress up your garden to draw your eye around and create a sense of a larger space. This is especially important if your garden has eyesores beyond the boundaries.
---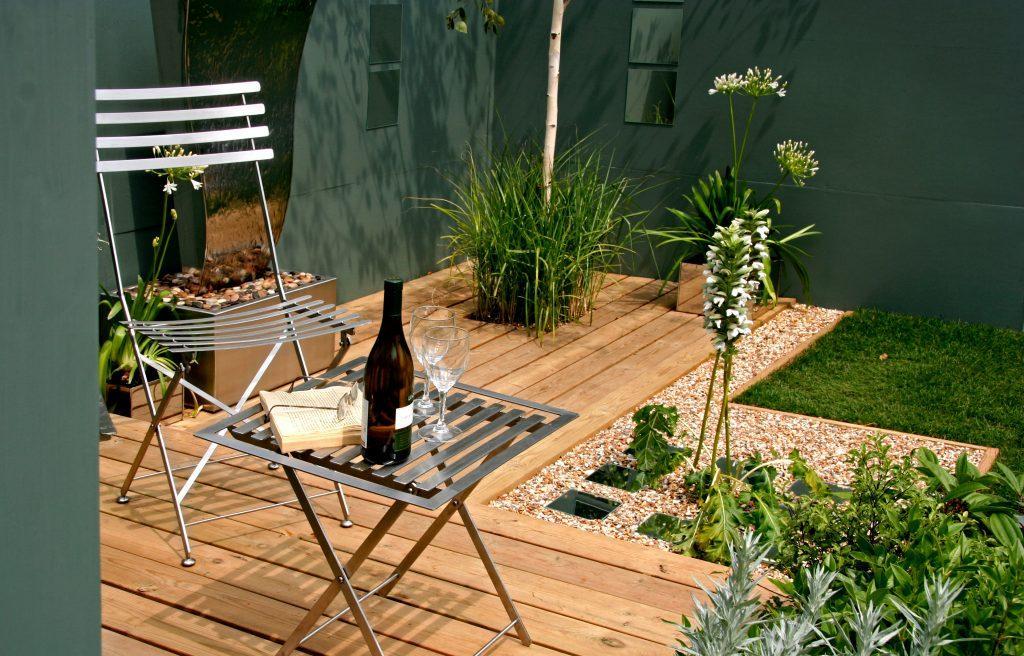 (38). Create intimate seating areas that scale with the rest of the garden. You can include more than one seating area to catch the sun at different times of the day.
---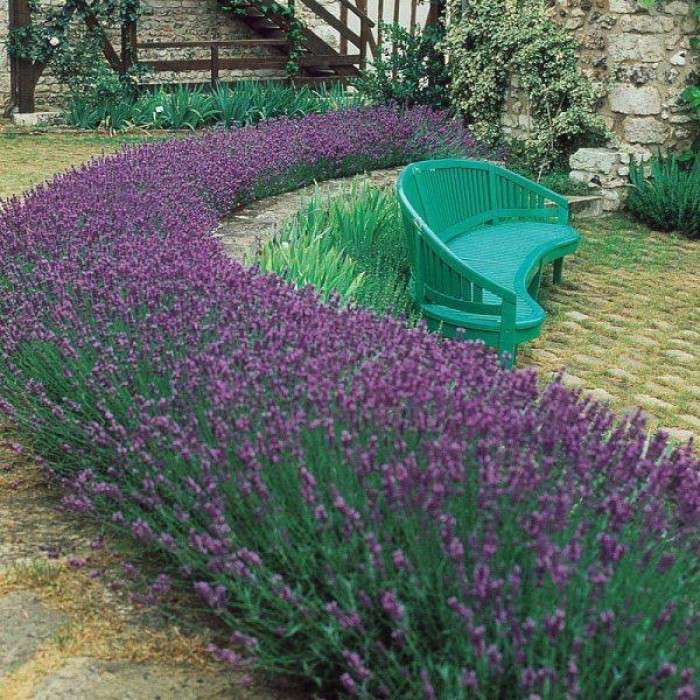 (39). Block plant for interest. You don't need to include hundreds of different plants in your garden. Try planting in drifts for a dramatic impact just like the lavender in the image.
---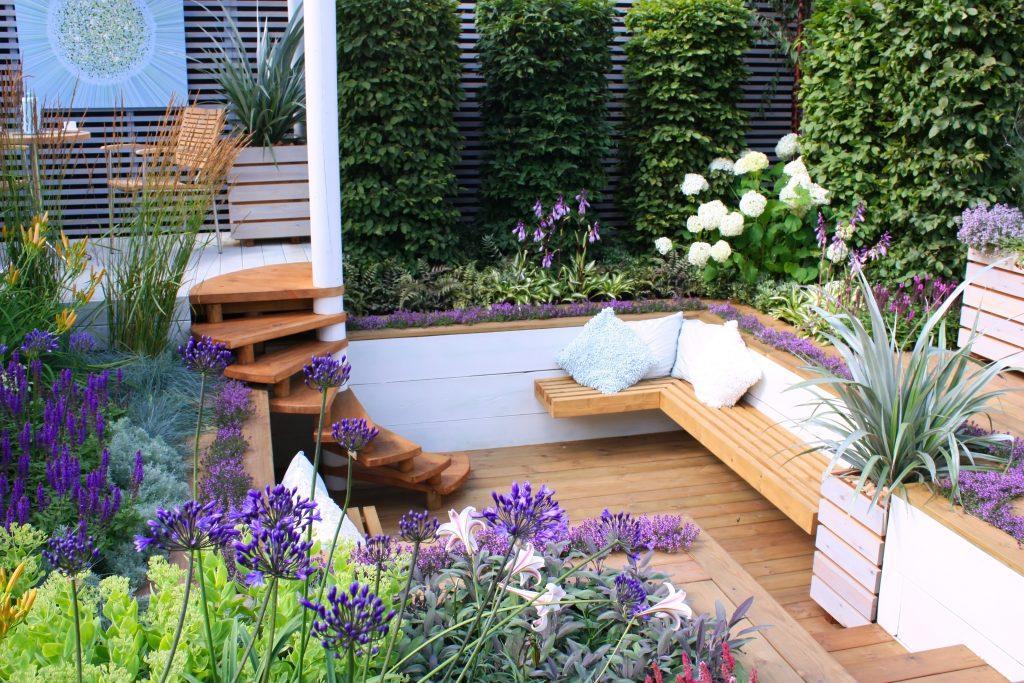 (40). Include multi-function items into your garden design. Built in seating can operate as a feature shelf as well as furniture. Raised beds can also become seating. You need to be more imaginative in a small space.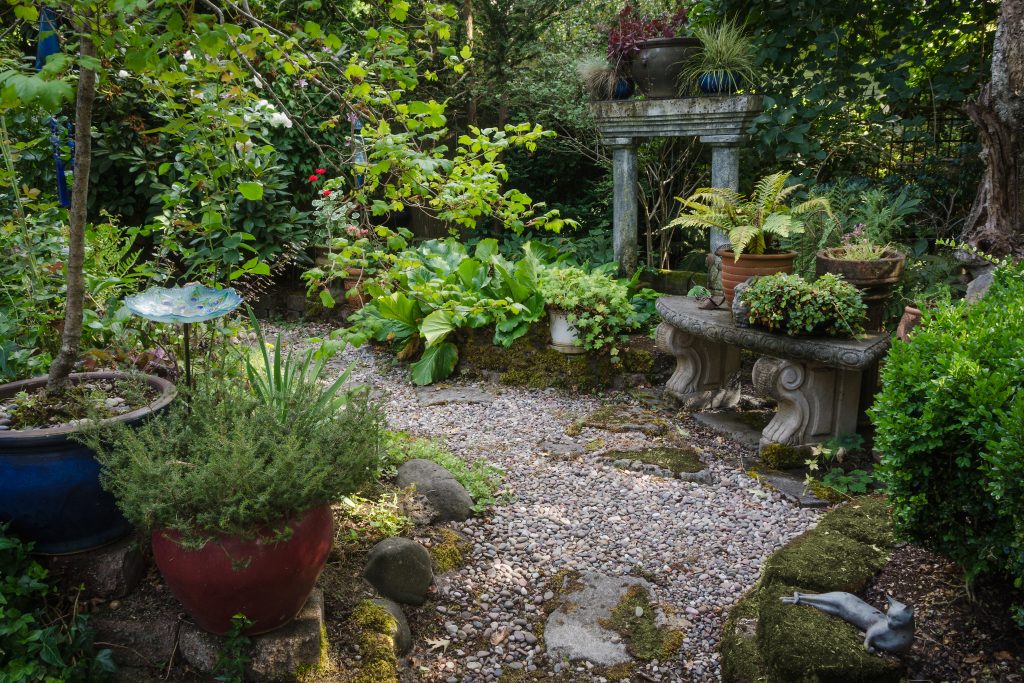 (41). Small gardens are often shady as they tend to be in urban areas. Shade-loving plants usually have sizeable lush foliage, creating a tropical jungle garden feel. Embrace foliage and try combining it with garden art.
---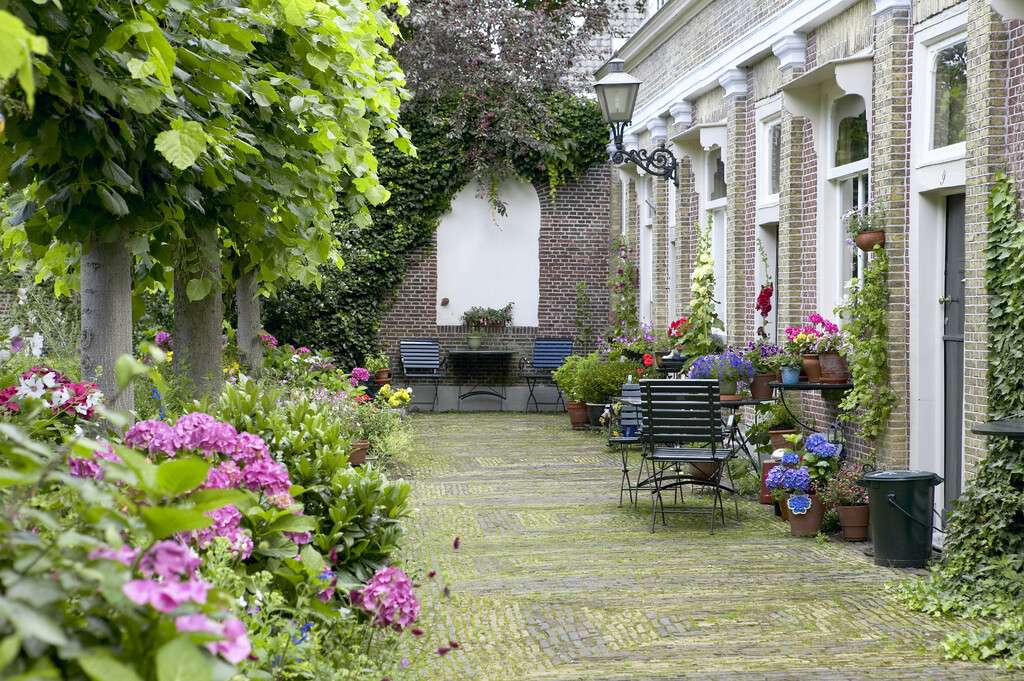 (42). You may share a garden with other homeowners but if you work together there is the potential to create a wonderful shared space. A mews of houses is the perfect opportunity for a grand garden for all to enjoy.
---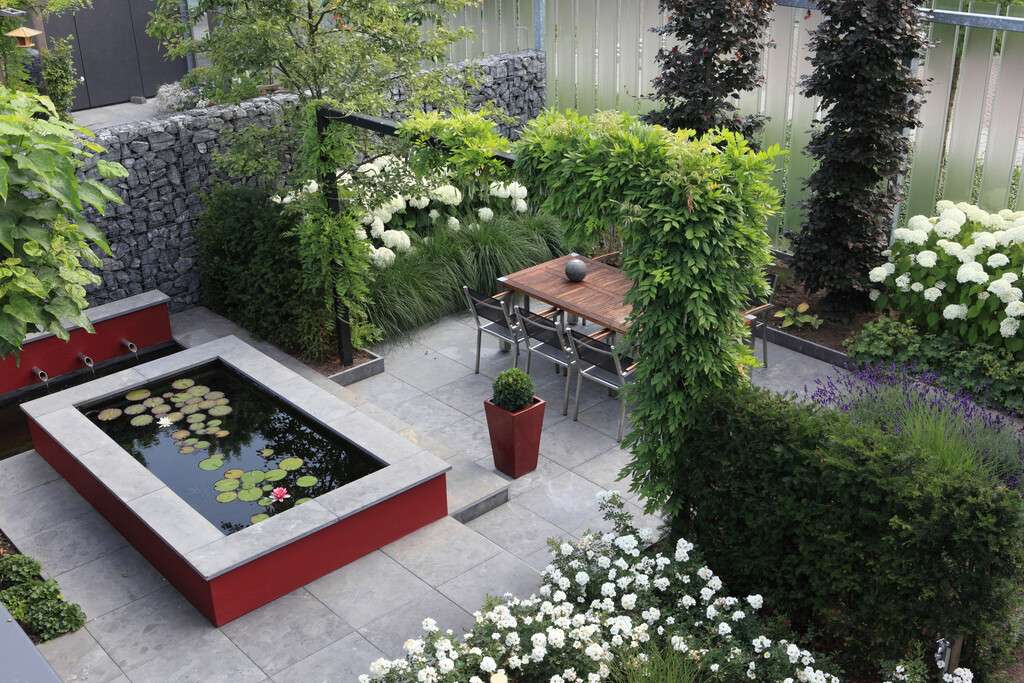 (43). Modern gardens are often unfairly described as 'cold' and 'soulless', but that needn't be the case. You can create a contemporary garden packed full of interest and year-round drama. This small garden has been broken up into a series of interesting areas through clever design.
---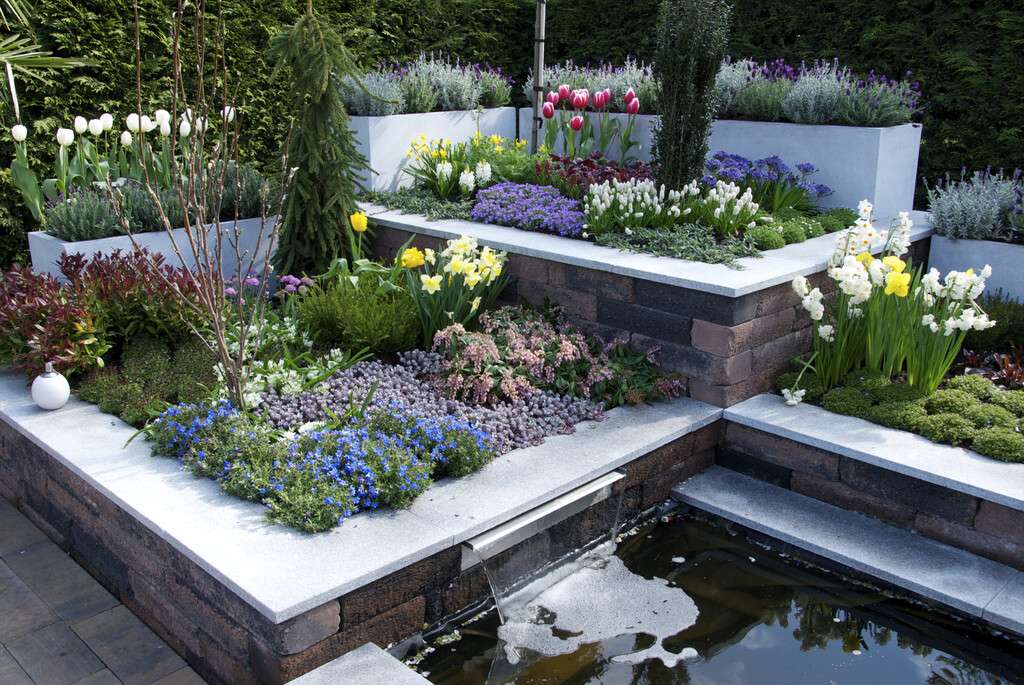 (44). Raised beds are an under-appreciated garden feature. In the image above, the raised beds offer visual interest, a water feature and seating all in a compact area.
---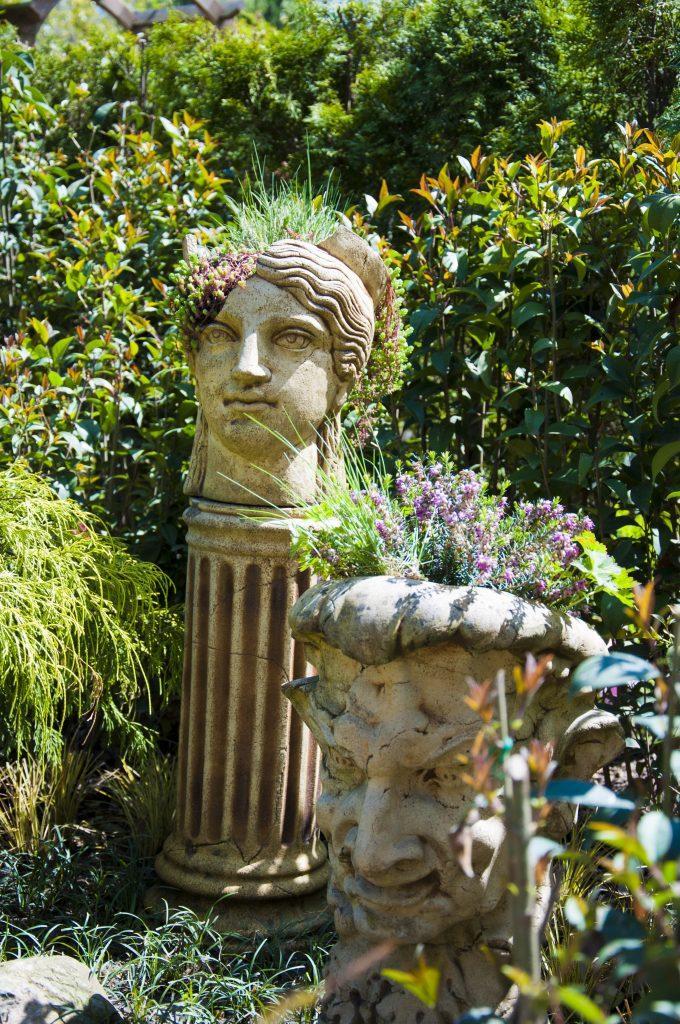 (45). Of all small garden ideas, garden art can make the most immediate impact and give it a unique personality. Take the time to visit garden centres and reclamation yards and look online for ideas. Be brave with your choice of garden art.
---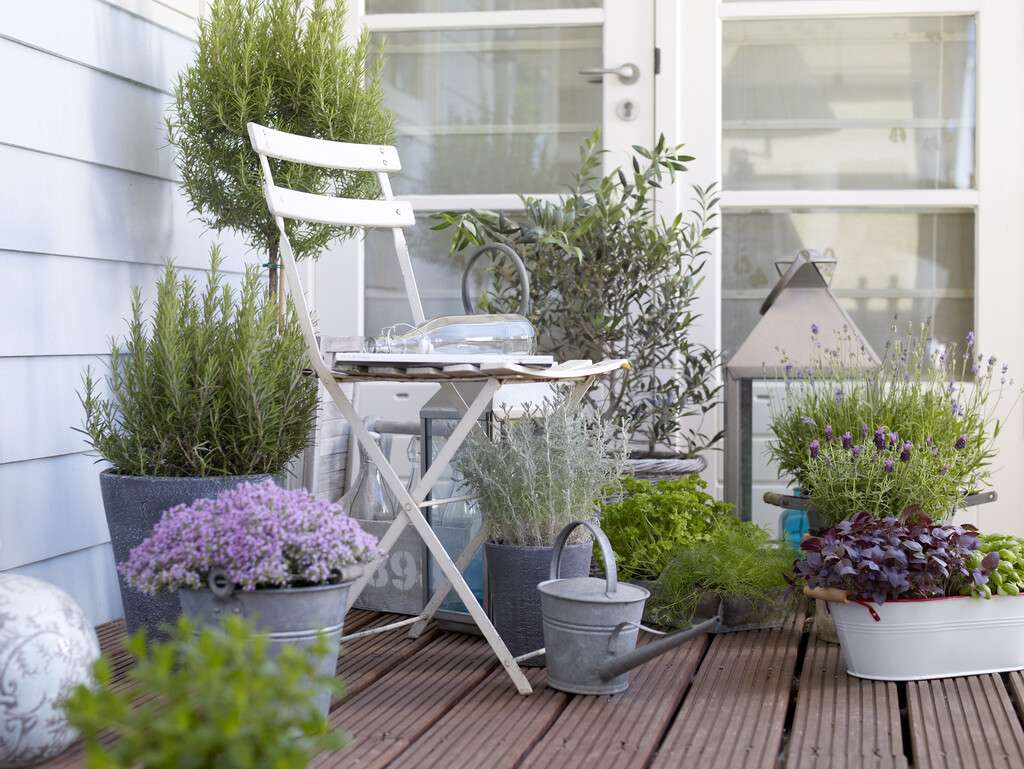 (46). Including a herb garden in your outdoor space is a great idea. Herbs can look and smell fantastic whilst providing obvious culinary benefits. Think beyond traditional-looking herb gardens and more towards aesthetically pleasing creations. The setup in the picture would enhance most gardens.
---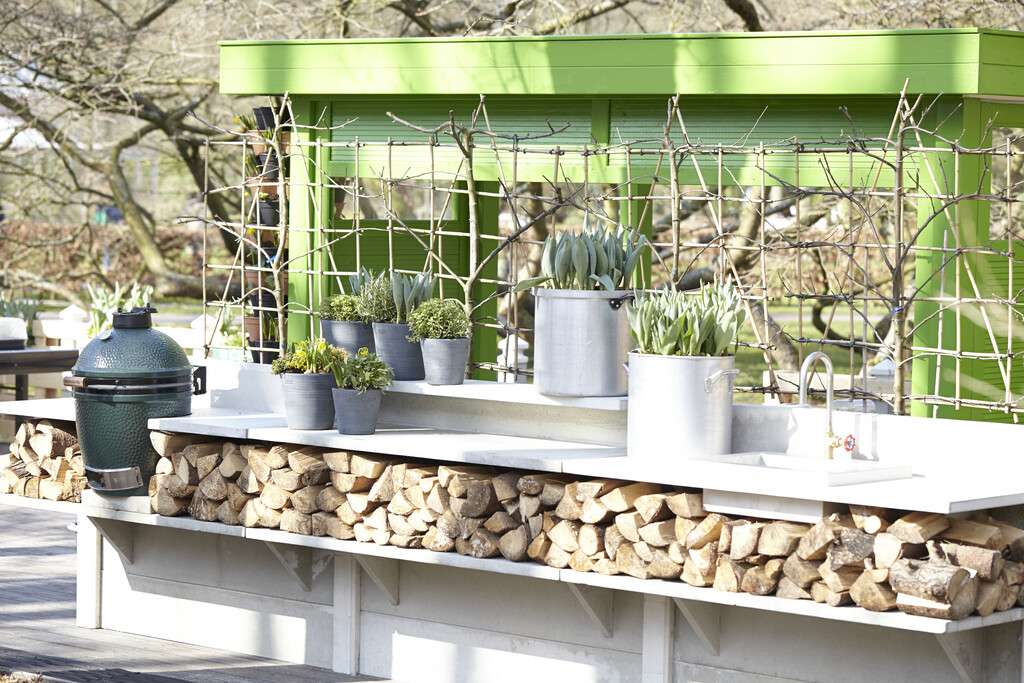 (47). Combine function and form when space is at a premium. This stunning outdoor workspace is a log store, working bench and outdoor kitchen all in one. What ideas can you combine together?
---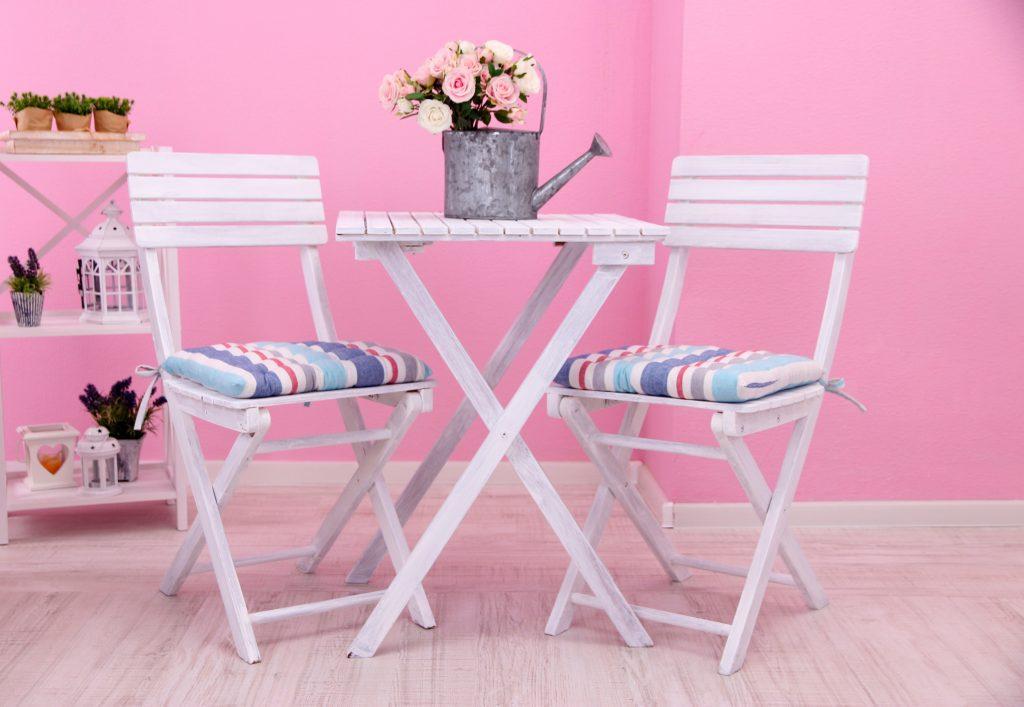 (48). Bold colours on walls, fences or furniture help to give your garden a lift, especially in the gloomy winter months. Rendered walls are the perfect canvas for a bold splash of colour; if you don't have one, then you can easily create a mock one by using exterior-grade plywood.
---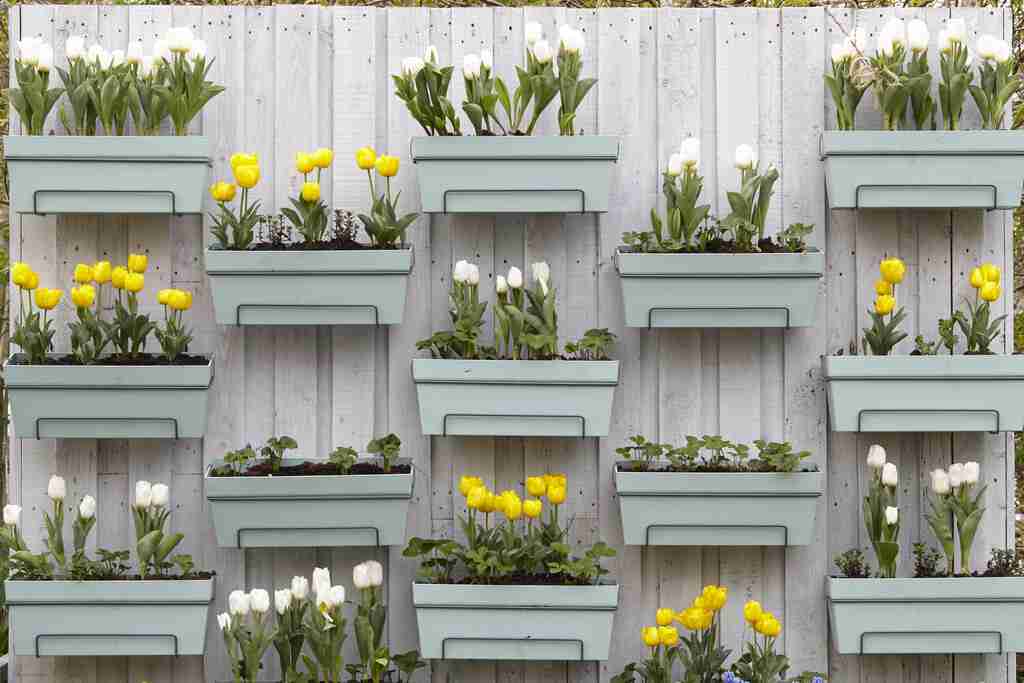 (49). Mount containers for plants onto a sturdy wall to create a visual delight. The beauty of container gardening is the variety of plants you can use. Remember to include swell gel in the containers to keep watering demands down.
---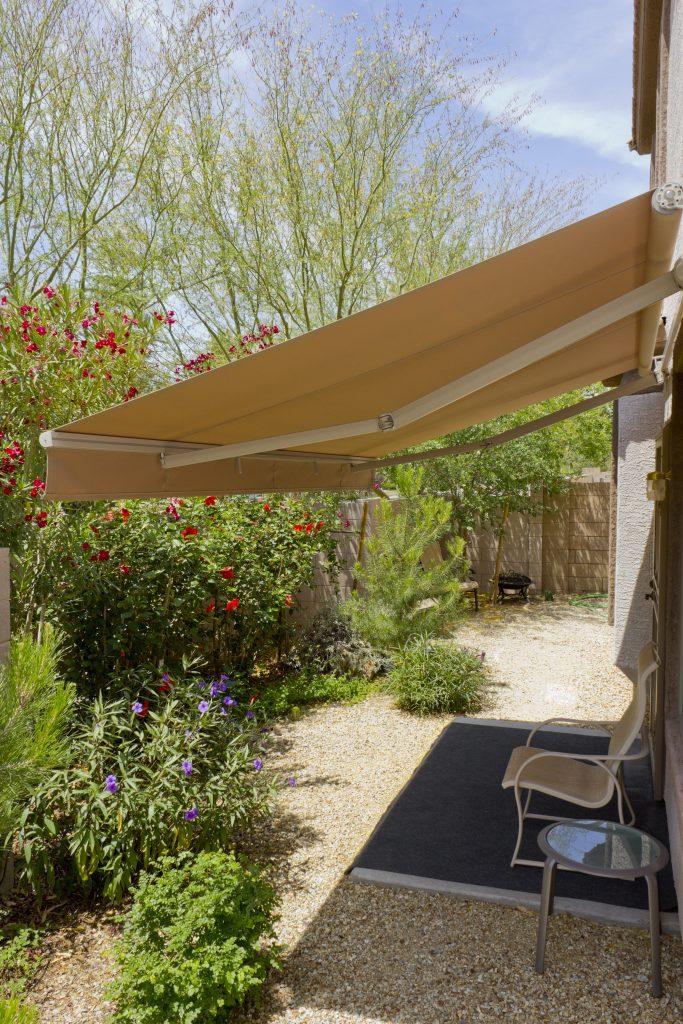 (50). All gardens need shade to offer respite from the summer sun. An awning is a fantastic idea, especially for south-facing gardens and are available in a range of colours and styles.
---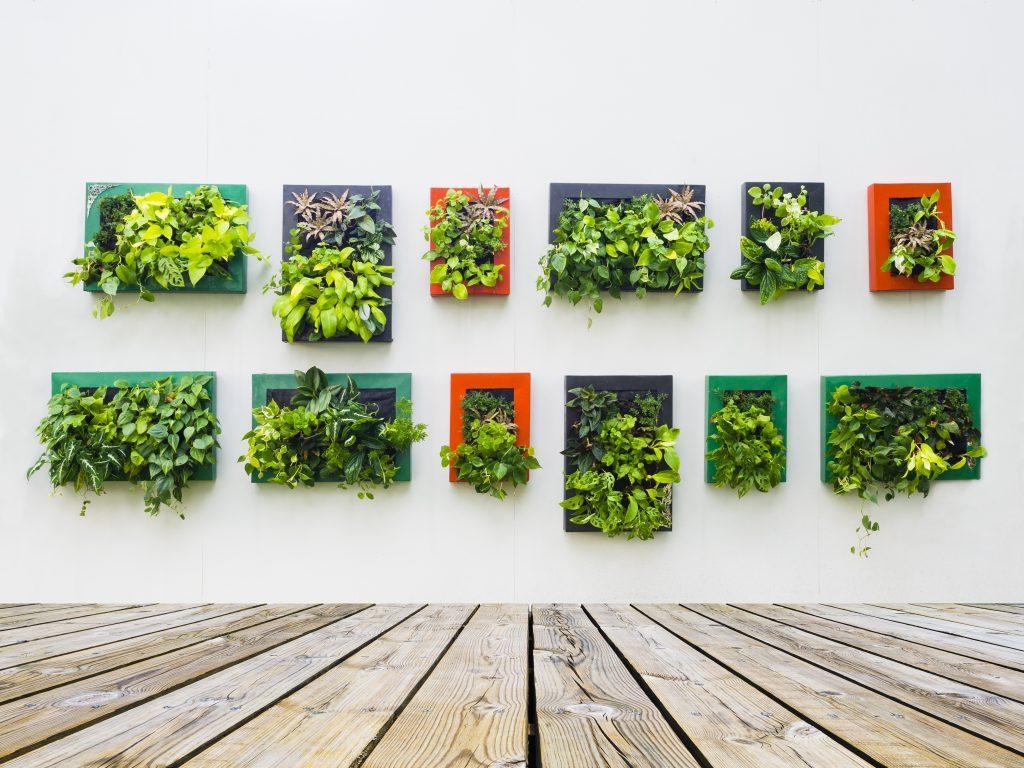 (51). How about this picture frame concept to separate your garden from any other? These stylish planters look great and are easy to recreate or build yourself.
---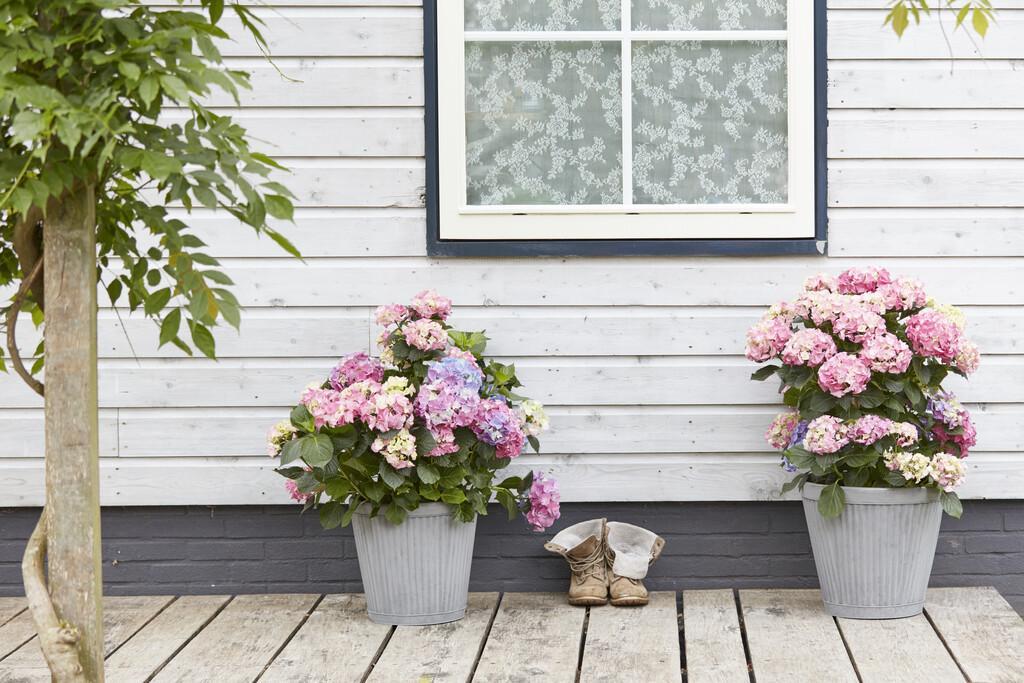 (52). You may have a small garden, but that doesn't mean you can't have large containers. Big pots lined up on a deck provide visual repetition that our eyes find relaxing and comforting, give it a try. So many plants that thrive in containers that you are spoiled for choice.
---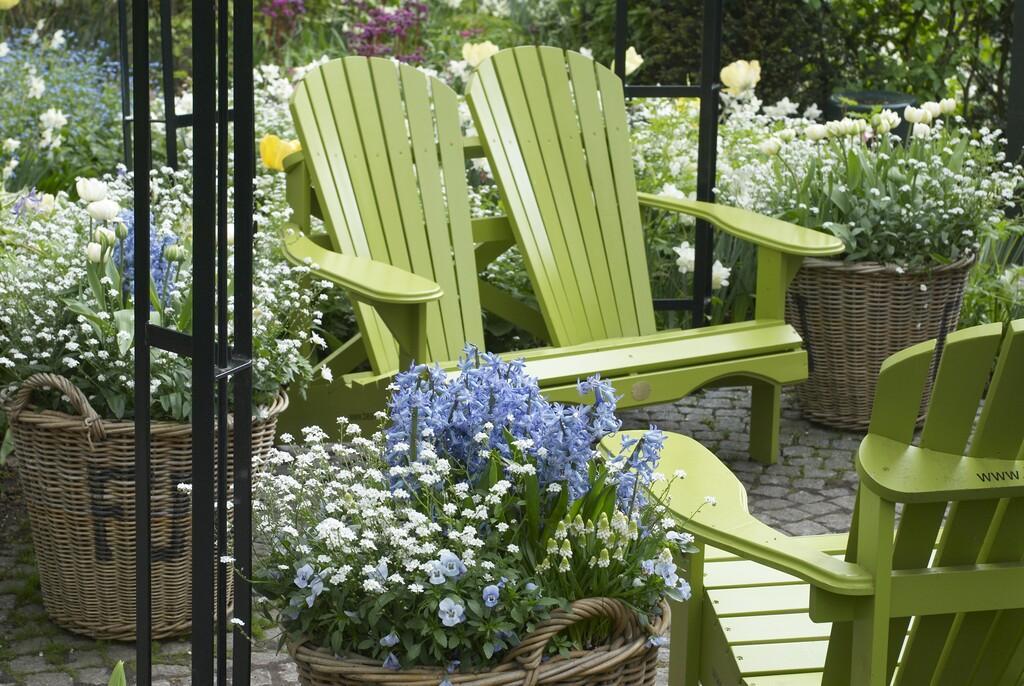 (53). Seats facing each other are a well-tried and trusted technique indoors but are rarely seen in the garden except across a dining table. Create a secluded seating area and position some furniture to encourage conversation.
---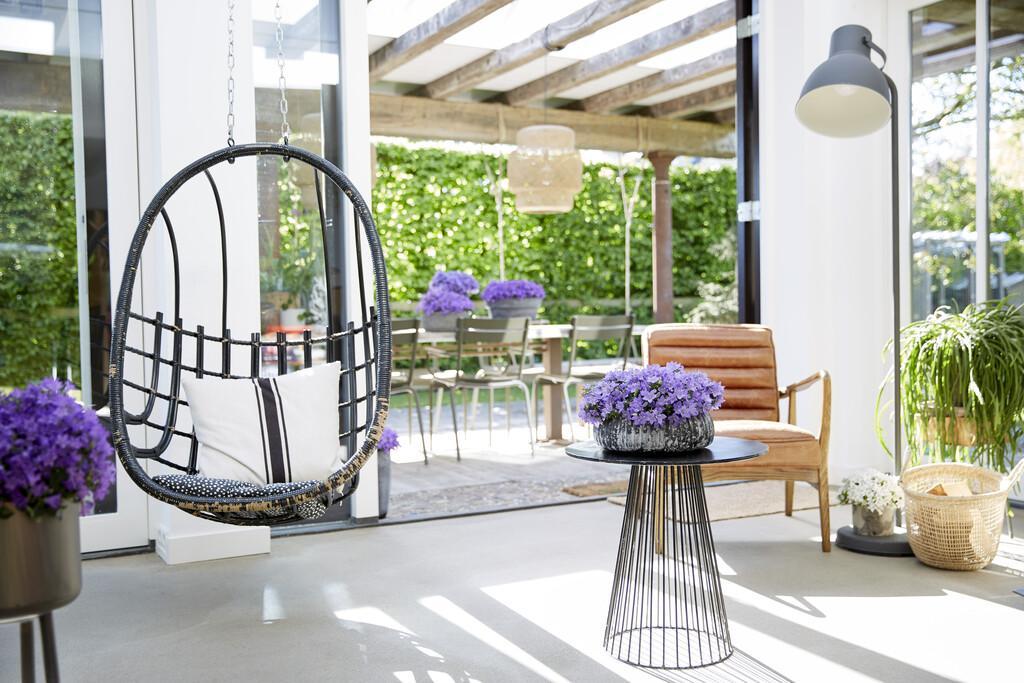 (54). Merge indoors and outdoors to create the feeling of increased space. You may have a small garden but see if you can borrow some of the house by exploiting large doorways and co-ordinating the indoor and garden furniture.
---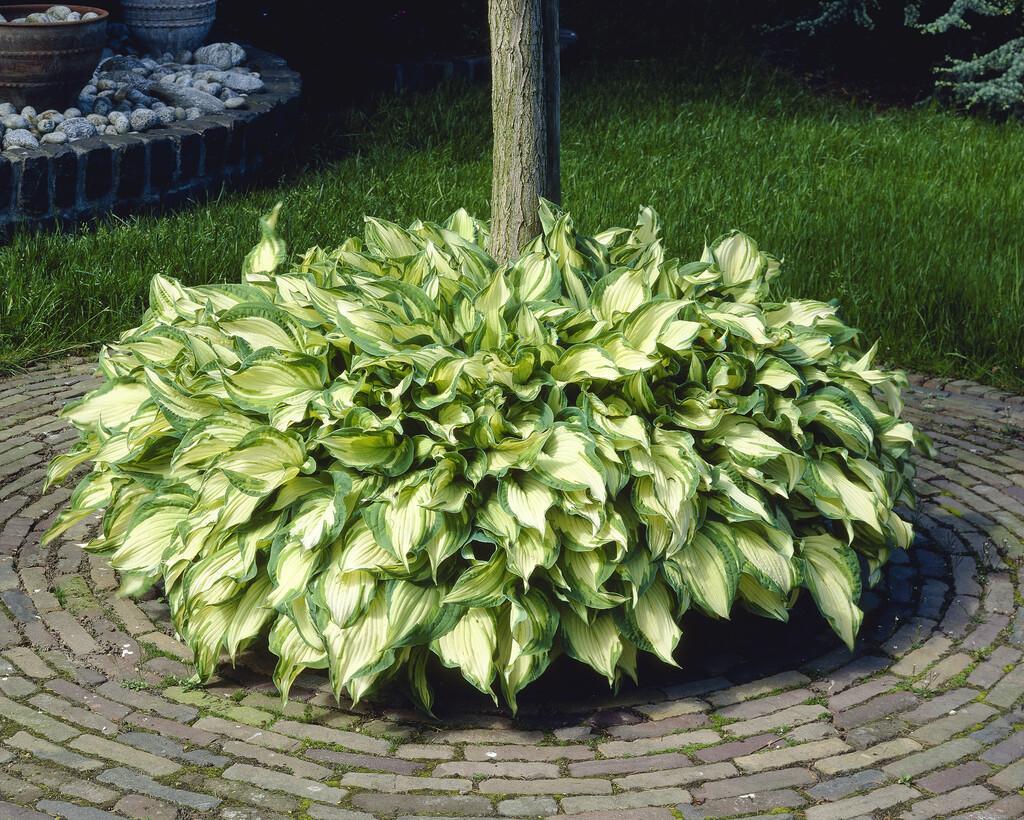 (55). Garden designers have long known great planting combinations or 'associations', including block planting of herbaceous perennials below a tall standard tree. Try it yourself to create a stunning focal point. Japanese maples or Acers also work well in shady gardens underplanted with hostas.
---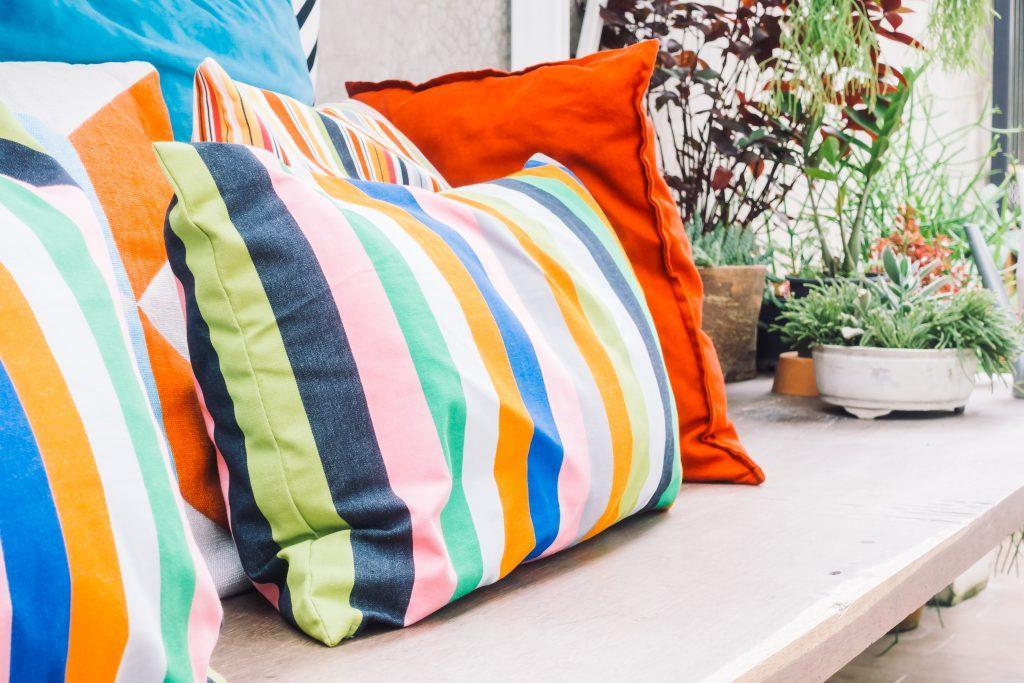 (56). Use soft furnishing to inject bursts of colour into the garden. Large weather proof cushions will draw you out into the garden time and again.
---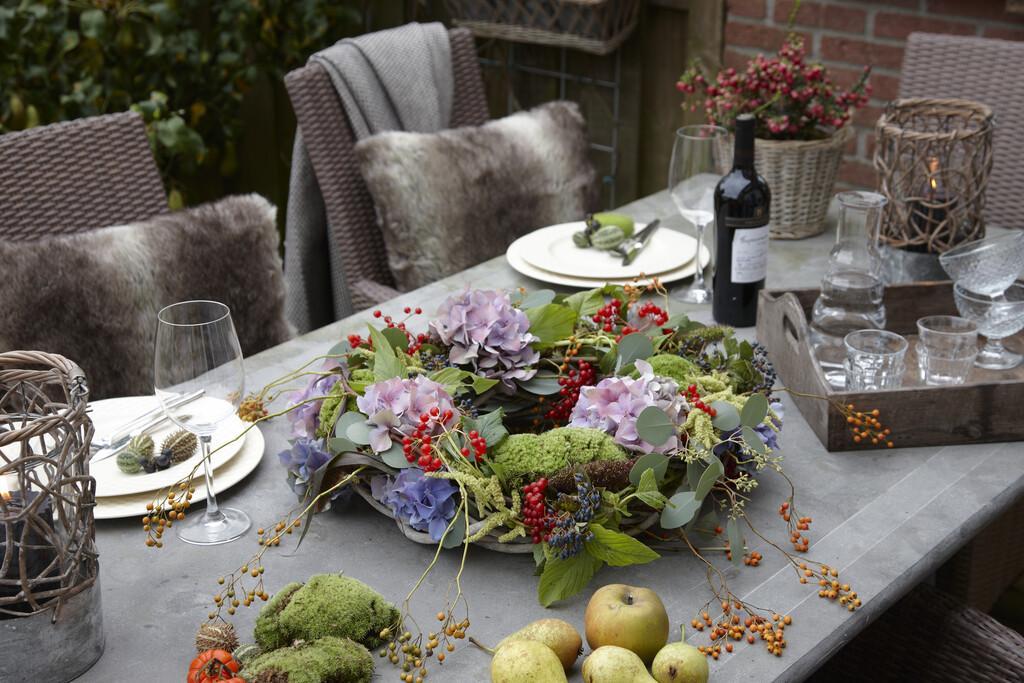 (57). Exploit all garden areas, including the dining table. You may have little room for planting in a smaller garden so why not add some greenery to the table?
---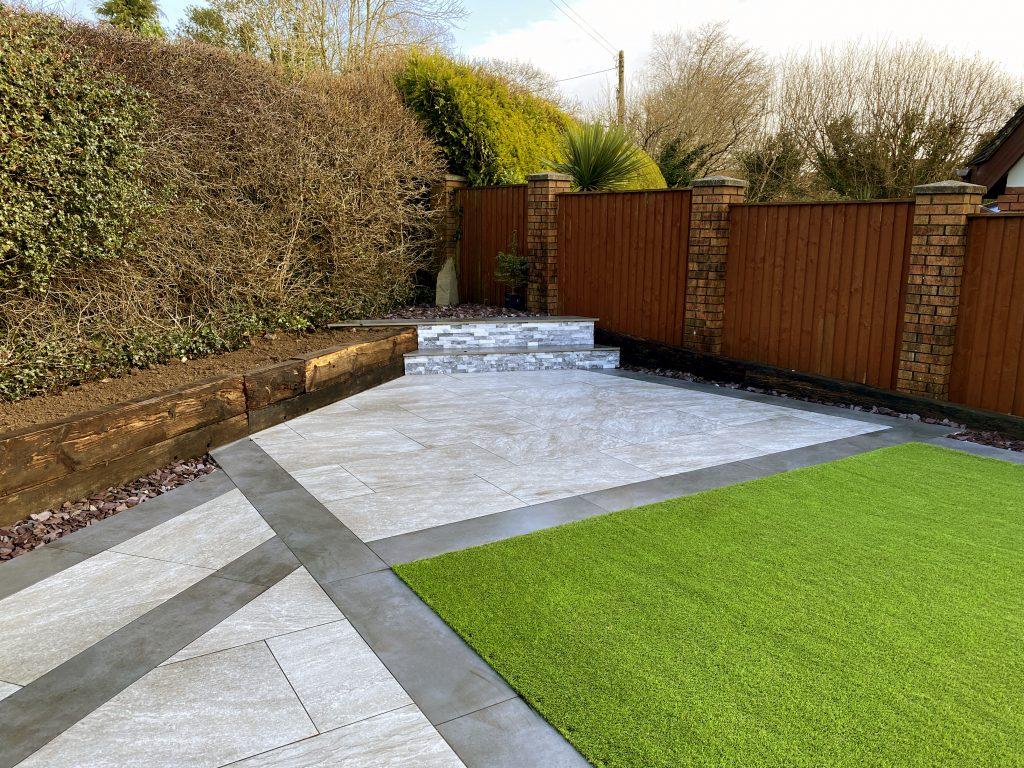 (58). Small lawn areas can take as much effort to maintain as a larger area if you include the time it takes to get out and put away the lawn mower. If the areas get too small you are better off considering an area of artificial lawn, some of which are incredibly natural looking. Artificial lawns can also work well as a pathway but do little to help wildlife in the garden.
---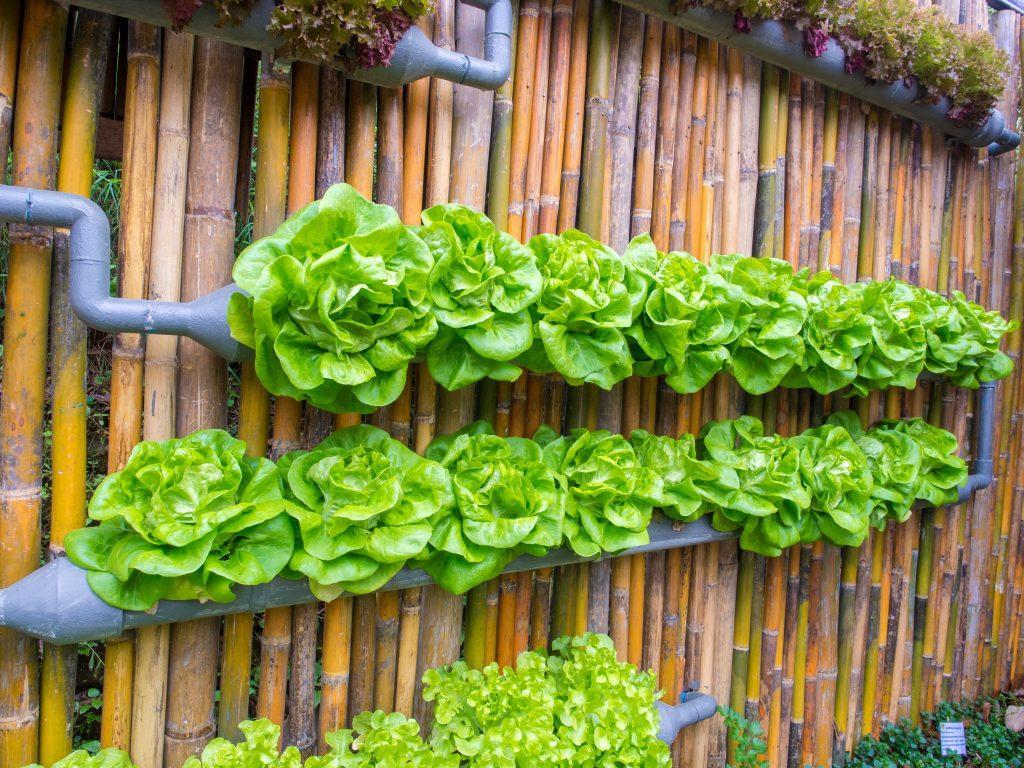 (59). If you want to make the most of a small garden, you need to be innovative. How about trying this interesting vegetable growing system mounted on a fence? Certainly not to everyone's taste, but can you be this innovative with your space?
---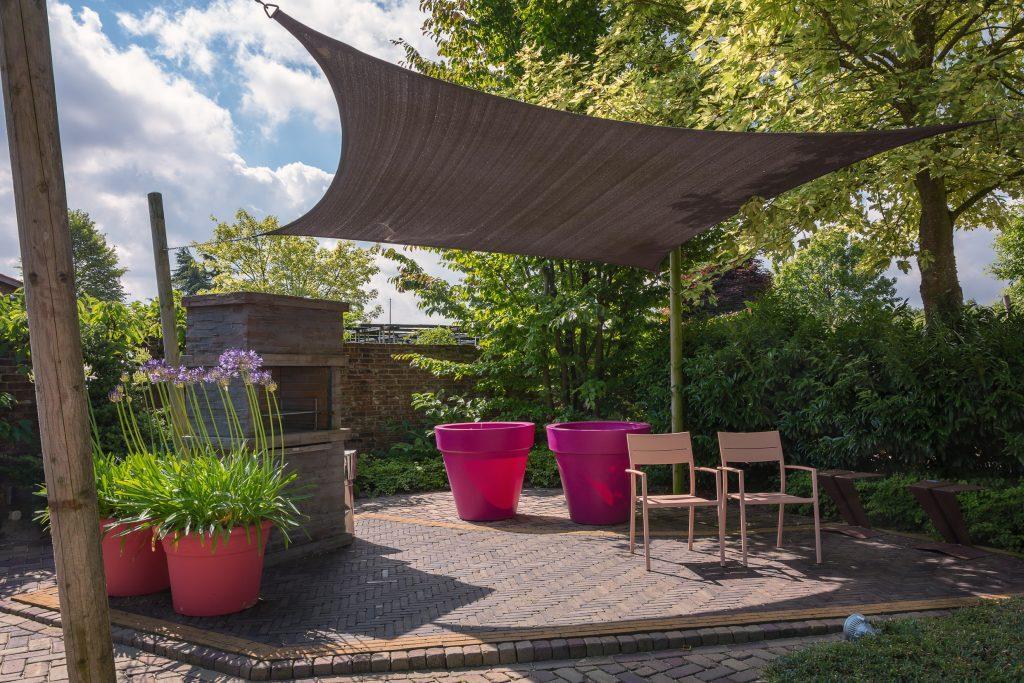 (60) Sun sails allow you to erect shade anywhere you like in a garden. Use shade in the garden to create play areas for the children away from the hot sun.
---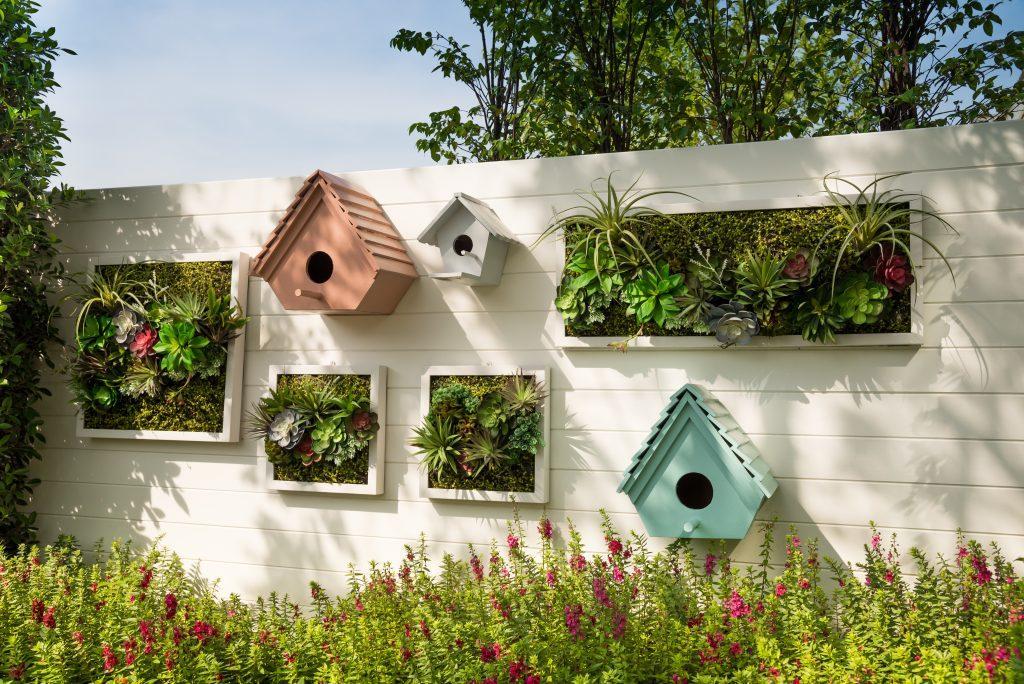 (61). Attract wildlife into your garden whilst making their homes look gorgeous. This wall clad in a range of insect homes should inspire you to think a little differently.
---
I hope these small garden ideas have inspired you to make the most of your garden, whatever its size. Large gardens can be expensive to makeover and give a strong sense of style. Small gardens are the most cost-effective to construct and upkeep, so get gardening.
For further information on establishing a wonderful garden, read our guide to garden design principles.