Your fruit and vegetable garden is not simply a practical space to grow edible plants. Although as gardeners, we love the thrill of pulling a fresh carrot from the ground or picking a juicy strawberry to taste, your veggie garden can be so much more. A calming space where you go to get away from the rest of the world. Or, a fun interactive area where you play with the kids. Whatever your plans, no idea is too big. There are plenty of great ways to customise your space to make it better for you. Just read on for all our fun garden ideas that will help you showcase your personality amongst the hanging baskets and garden beds.
Make an entrance
Go big or go home is a saying not often applied to vegetable patches. However, you can make a BIG impression even with the smallest space. If you're known to love making an entrance, why not apply the concept to your garden too? Add wow factor with an arch. Plus, you can use it to grow climbing varieties of cucumbers and tomatoes. So, not only will it be visually beautiful, but practical too! Passing under it will feel like stepping through to your own wonderland. A haven just for you (and the kids, if they're lucky).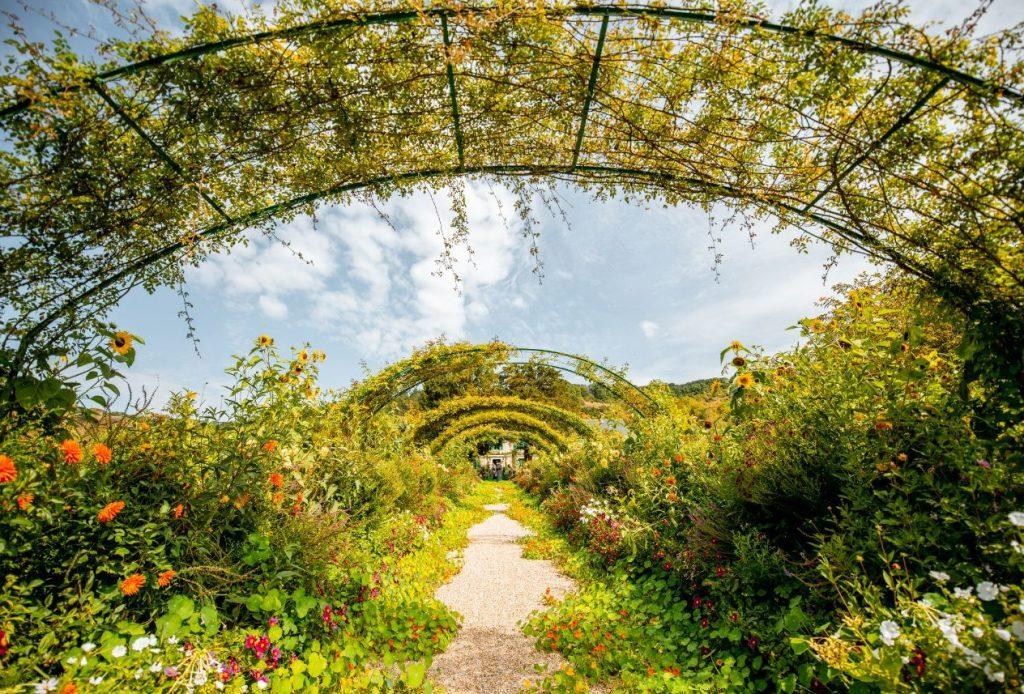 Mix (and match) it up!
One of the easiest ways to express your personal style in your outdoor space is by growing herbs, leafy greens and other plants in different pots or containers. Mixing it up and choosing a variety of planters that you love will add interest to your garden and give your space visual variety. All the different textures, shapes, sizes and colours of your planters will create a captivating display that is sure to draw the eye of every visitor. You can even decorate your own (but more on that later).
Similarly, you can choose different types of fruit and veg to create the same effect. Mixing vegetables and fruit plants that are different in colour and size can really add a special touch to your kitchen garden. Certain vegetables like chard have stunning red stems and leafy heads, making them not only delicious in a salad but also beautiful in your garden. Strawberry plants will also look great with their vibrant fruits cascading from a raised bed or container. And why not even add some flowers to really mix things up? We recommend choosing marigolds, which work well to deter a range of insects that could harm your fruit and vegetable plants.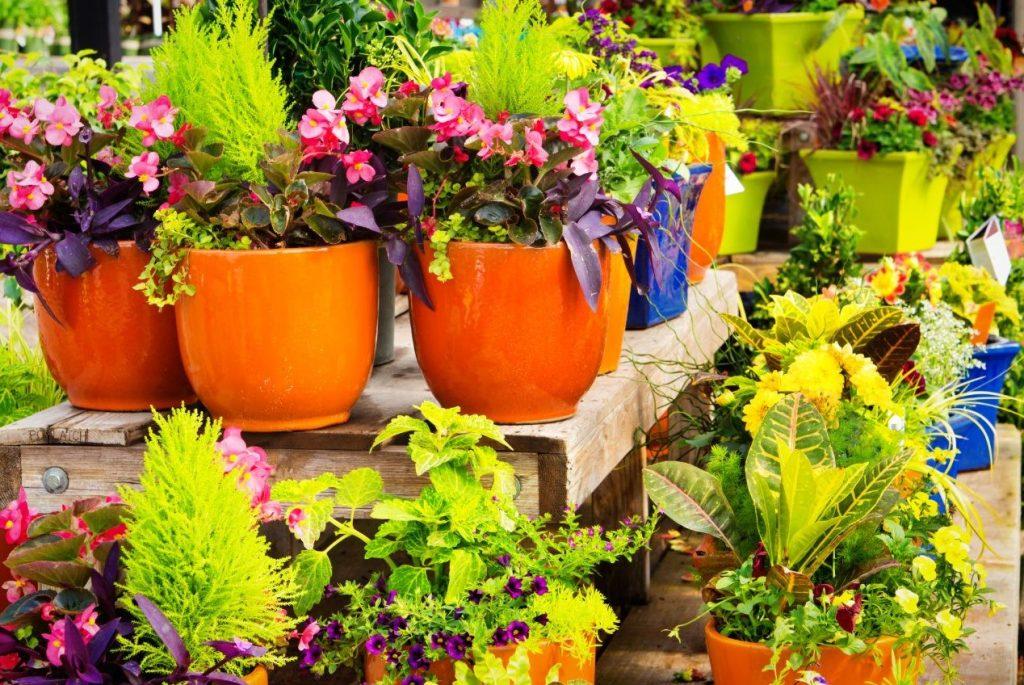 Get the most from your space
Even when working with a small garden, there are still plenty of ways to enhance your growing space and add visual interest. If you don't have a lot of space, why not create a vertical garden? Not only efficient but being able to layer plants and create cascades of foliage will create a stunning effect. You can even get creative and use old ladders, bookshelves or shoe holders as a vessel to hold your plants.
However, even if you opt for a traditional hanging planter you can carefully consider your plant placement and create gorgeous arrangements with pops of colour. You can even experiment growing plants that will show up in a geometric design when displayed on your wall. Hanging baskets can also be used to grow basil, parsley, thyme and other easy to grow herbs. We recommend hanging them at different heights to add a whimsical touch and attract the eye.
So, even if you don't have the space to build a raised bed, you can still grow vegetables and create ornamental displays to customise your garden.
Colour is your new best friend
Adding a burst of colour to your outdoor space is a great way to customise your garden. It's fun to grow a range of colourful fruit and veggies. However, you can even take things a step further by painting your fence. Not only will this help to change the look of your entire outdoor space with minimal effort, but it will also create the perfect backdrop for your plants. We recommend a coral or sky blue shade to really make a statement. But for those who want something a little more soothing and relaxed, opt for some pastel tones.
To really tie things together purchase some outdoor furniture in similar hues. Splashing out on some deck chairs and an umbrella will allow you to sit out and enjoy your garden no matter the weather. Plus, it will create a cohesive look that is as unique as it is inviting.
Embrace your crafty side
There's no better excuse to bust out the paints and feel like a child again, than getting your DIY on and making something truly unique. Speaking of feeling like a child, if you've got kids, why not get them involved? It's a great way to keep them busy over the holidays while allowing them to feel involved in the process. You might just inspire their mini green thumbs in the process.
Here are a few of our favourite crafts that you can incorporate into your vegetable garden design:
Get creative with the landscaping
You'd be surprised how a little paint can go a long way in creating a truly unique, insta-worthy garden. Simple yet effective, painting some cute patterns on rocks around your garden is a fun way to add colour and personality to your space. Why not paint some fun faces and hide them around plant pots and fruit bushes for the little ones to find?
Make magical markers
A must for any fruit & veg gardener, markers allow you to keep track of what you have planted and where. A standard piece of kit that by no means has to be boring. Instead of buying a bulk pack at your local garden centre, why not make your own? You can create them from pebbles that you've painted, wine corks, wooden spoons or even sea shells. The possibilities are endless and there's certainly lots of fun to be had!
Personalise planters
There are loads of ways to create fun, quirky planters. Keep things classy and elevate your garden by using old teacups to grow herbs or transform old colanders into hanging baskets with some string. You can even let the kids create their own pieces of art with paint or by cutting up strips of colourful tissue paper and collaging directly onto the pot. Just remember to coat with a layer of glue after to ensure their work stays protected!
The sound of nature
Making your own wind chimes is a fun activity we recommend getting the little ones involved with. Not only will the chime add a whimsical touch to your garden, but the soothing sounds it creates will work to create a peaceful atmosphere and really help transform your garden into your own little oasis. Plus, it can also be incredibly useful in understanding the weather. If you hear the chimes flailing erratically, it may be a good idea to take any delicate seedlings inside until the wind has calmed down. You can make your own wind chime from empty cans, spoons, shells or even bottle caps.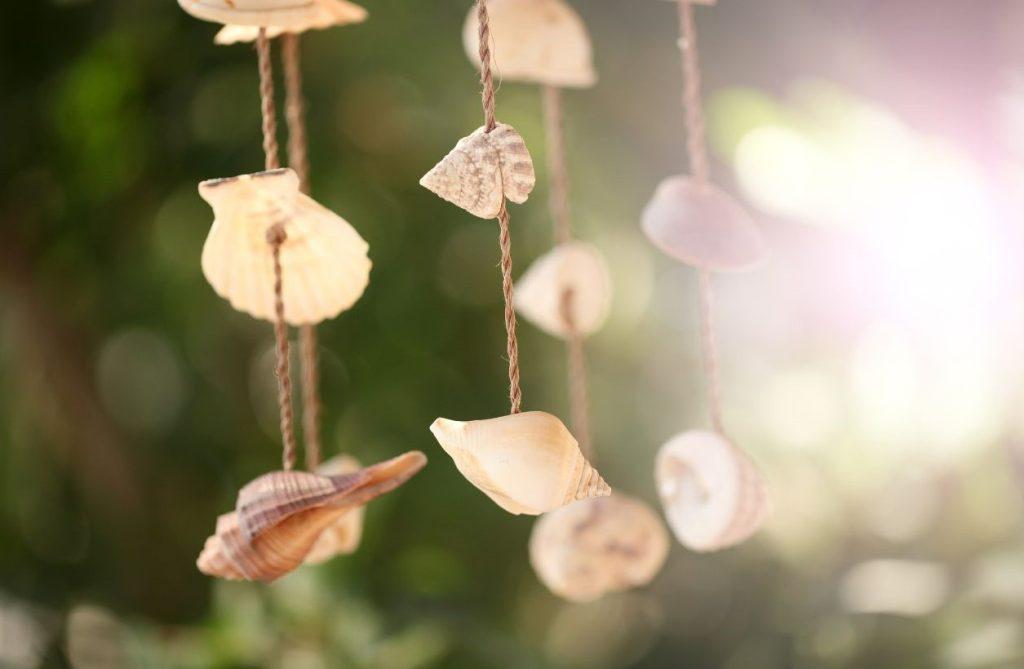 Time to accessorise
Perhaps the most exciting step… accessorising! Not only are there a range of ways you can customise your garden using décor, but certain accessories like adding a water feature or barbeque can enhance your overall gardening experience. After all, what better way to make the most out of your veggie garden than being able to whip up something delicious right away?
Even adding some garden furniture and string lights can really create a great ambience. After all, your garden should not just be enjoyed during the day. This is an especially wonderful idea if you love to have friends and family around. Why not impress them with your vegetable plot on a warm summer evening, while relaxing in the gentle glow of your lights?
Even if your budget doesn't allow you to go all out, or you're working with limited space, you can still add fun little touches. Birdhouses and feeders are inexpensive to purchase (or make) yet have big impact. They will draw a whole host of creatures to your garden, creating a real fairy-tale-like look.
What's next?
We hope you're now ready to put some of these garden design ideas to good use and create your perfect space. To get started, check out our incredible range of plants and garden furniture online now. You can also learn more about growing your own by checking out the articles on our knowledge hub. We've got posts on everything from what tools you'll need to get started to how to create a garden journal. Plus, don't hesitate to reach out to us on social media (@gardeningexpress), we would love to hear from you!