It's officially summer, and we couldn't be more thrilled. With warmer days and longer evenings come more opportunities to sit out and enjoy your garden. However, it can be easy to get caught up in the excitement of the season and accidentally neglect your fruit and vegetables. If you've got kids (or grandkids), you can expect them to be around more now that school is over, making things even more hectic. That's why we've created this handy guide. With this summer check-in, we'll take you through the essential to-dos for the upcoming months.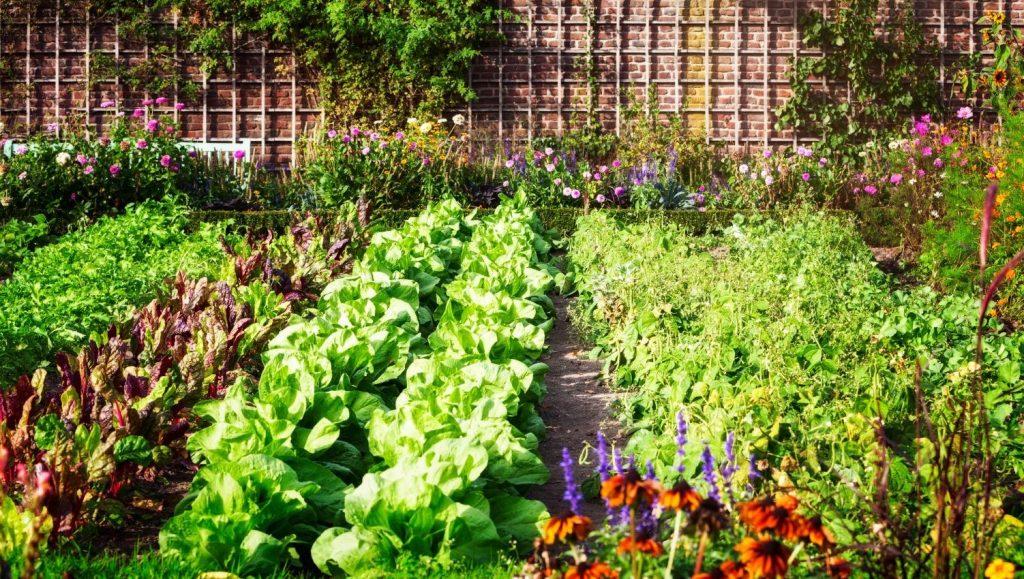 June to-dos
Plant some salad crops
There are lots of great fruit and vegetables to plant at the start of summer that will give you a tasty and nutritious crop quickly. Although we're sure you've already got some delicious vegetables growing, we recommend planting some fresh herbs and salad greens in June. Lettuce and kale are easy to grow and can be ready for picking in as little as four weeks. You can sow these leafy greens directly into the ground along with a whole host of other veggies, including:
Spinach
Tomatoes
Sweetcorn
French beans
Radishes
Peas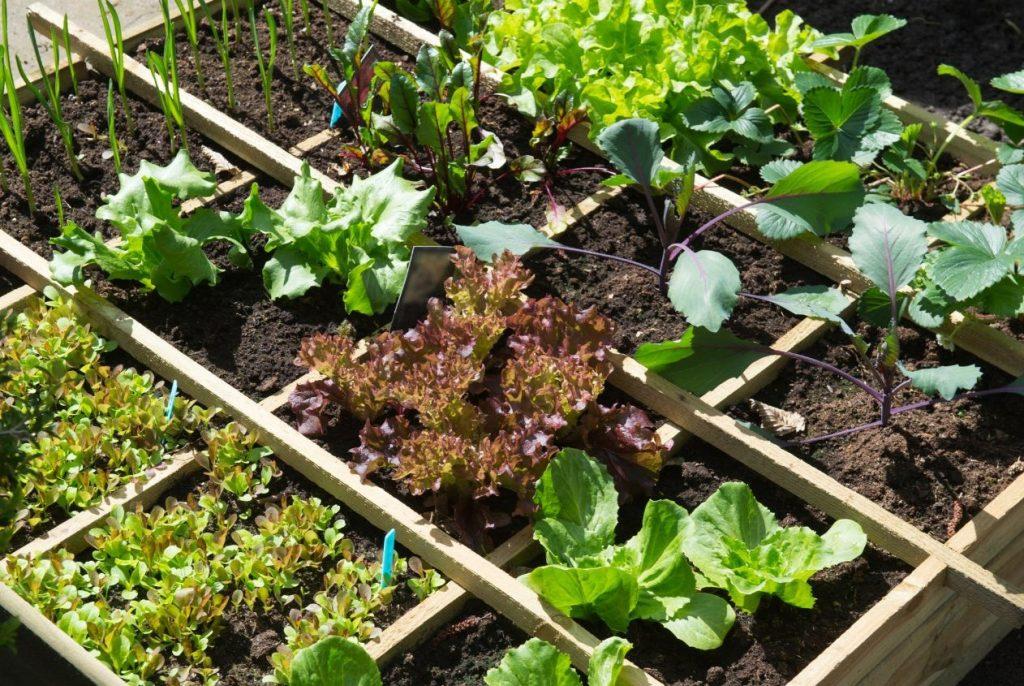 Time to plant out
If you've got any seedlings prepared, now is the perfect time to start planting them out. The weather is much milder in June, so the risk of them becoming damaged by wind or rain is much less. To know that your plant is ready, check that they have about two sets of true leaves and have reached a height of about 5 – 6 inches.
Before transplanting them into your garden, remember to harden them off! This is the process of slowly introducing your tray of seedlings to the outdoor conditions, and it's essential to ensure that your seedlings survive the move. To learn more about the hardening-off process, check out our post on the subject, available on our knowledge hub now.
Perfect your watering routine
One of the most crucial steps that every gardener must master is their watering routine. It may seem simple; however, watering can become quite complicated when temperatures are high and you are working with a range of plants, each with different needs.
We all know that regular watering is a must. However, we all lead busy lives, and if you have a large outdoor space, it's easy to forget or miss a section (or even the whole thing) now and again. You may want to consider installing a drip irrigation system to prevent this from happening. This system is made up of a series of small tubes that release water directly to your plants, keeping them evenly moist. It's an automated system, so it saves you from having to run around your garden with your watering can—also a great option for when you pop off on holiday.
However, if you don't want to commit to setting up an irrigation system just yet, we have some other handy tips to help you keep your cabbage, cauliflower, and other veggies happy and healthy. First of all, it's important to understand the watering needs of your plants. For instance, strawberry plants will need lots more hydration than peppers which need only about an inch of water per week. So do your research before you you sit down with your garden journal to come up with your summer watering routine.
For best results when watering, we recommend doing it during the morning hours before the summer sun hits your garden. This will prevent evaporation and ensure that all the moisture goes directly to your plants.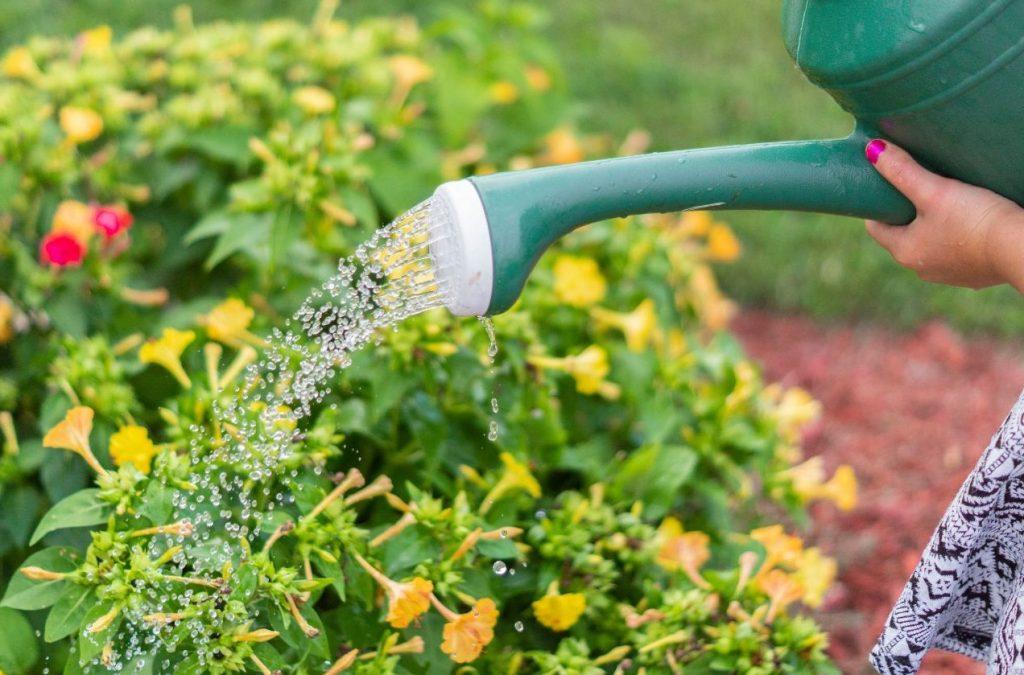 Start harvesting
Now that summer has finally arrived, you can start to enjoy the fruits of your labour (literally). Those early-summer fruit and veggie varieties you planted in spring will start to mature and be ready for picking from your allotment. The most common fruit and veggies that are ready to be harvested around this time include:
Garlic
Leafy greens
Asparagus
Potatoes
Broad beans
Spring onions
Strawberries
Raspberries
Blackberries
Blueberries
Cherries
Peaches
When picking your plants during this time of year, we recommend doing so in the morning before the heat intensifies. Many gardeners believe that picking in cooler temperatures will help to enrich the flavour.
July to-dos
Protect your plants from heat
As much as we all love the heat that summer brings, it can be deadly for fragile plants. That's why it's so important to take extra measures to protect them. Investing in shade covers can be a real lifesaver. These clever mesh covers come in a range of strengths and weights. You just need to choose the right one according to your needs. We recommend opting for a lightweight version to drape over fragile plants like lettuce. Easy to attach, drape them over the plants you want to keep shielded from the worst of the sun's rays and secure the edges with clips or rocks. And, of course, ensure that each fruit and veggie still gets plenty of water.
You can also control soil temperatures and protect your plants by applying mulch. Mulches with plenty of organic matter not only improve soil structure but also act as an extra protective layer. They reduce fluctuations in the temperature of your soil, keeping soil cooler during hot summer days. Mulching also helps to retain moisture, ensuring that your watering routine is more effective.
Weeding and pruning
Keeping up with your garden maintenance is crucial for allowing your space to stay organised and keeping your plants happy and healthy. That's why, during July, when the weather is much better (fingers crossed), we recommend taking some time to check in with your space and do a little weeding. Not only are weeds unsightly, but they also take away vital resources from your plants. You want to avoid having your fruit and veggies competing with weeds for water and nutrients, and sunlight. So, dedicate some time to pulling them out and applying some natural weed control solutions in their place.
Now is also a great time to do some minor pruning on your plants. If you have apple or pear trees in your garden, it's best to cut back the new shoots about 20cm and remove any upright, vigorous growth. This will allow more light to reach any new growth. It would help if you also cut back any fruit bushes in your garden after you've harvested your berries. This will help maintain the bush's shape and promote new growth.
Continue harvesting
Now that the peak of summer is here continue to harvest your delicious fruit and veggie plants. You can look forward to whipping up some delicious jams, jellies, and fresh summer bakes with everything that you've picked. You can even preserve any leftover produce in jars and store them for later.
Keep an eye out for pests
Aphids, slugs, whiteflies, and other common garden pests can seriously harm your plants. Early intervention will save you time and effort, so be vigilant when checking your plants during summer. In fact, this month dedicate some time to looking under the leaves of your fruit and veggies, paying close attention to the stem, and checking under any nearby rocks or weeds that pests could use to hide.
If you see something that doesn't look right, apply pest control measures immediately before the problem spreads. These measures may include:
Chemical pesticides
Organic sprays and soaps
Traps
Barriers or fencing
Companion planting
Putting these measures in place and being vigilant will help you produce the healthiest and highest yields. If you want even more information on how to get rid of common garden pests using natural methods, you can check out our post available on our knowledge hub.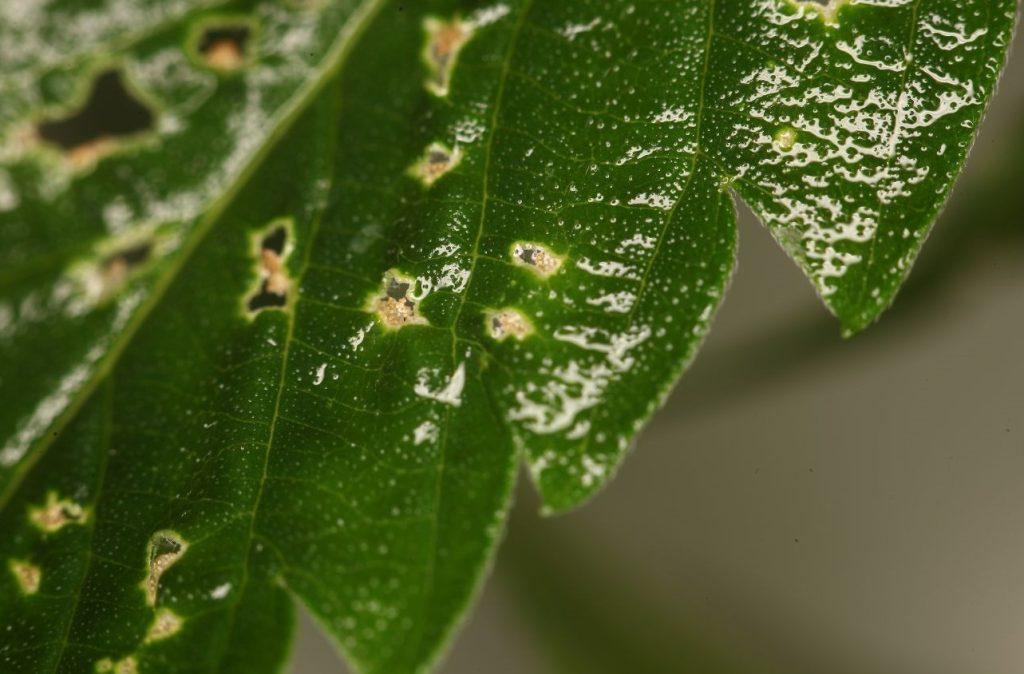 August to-dos
Late summer harvest
Now that summer is almost over, it's time to start picking the last of your summer vegetables. To give you an idea about which seasonal produce should be picked during August, just check out our list below:
Tomatoes
Aubergines
Artichokes
Cucumbers
Onions
Potatoes (second early and maincrop varieties can be harvested if aligned with your planting schedule)
Plums
Peaches
Raspberries
Record your observations
Now that you're approaching the end of the season, it's time to take stock of how things went. So set aside some time to update your gardening journal using the following prompts as a guide:
What crops grew well/failed in your space?
Did you encounter any signs of over/underwatering in specific areas of your garden?
What pests did you encounter around your plants this summer?
How effective were your pest/disease management strategies?
Have you made any changes to the layout of your garden? If so, how have you found them?
Did you encounter any significant problems when planting, maintaining, or harvesting?
Making a note of this information will allow you to reflect on what went well and what didn't. You'll be able to use these learnings to produce an even better crop going into next summer.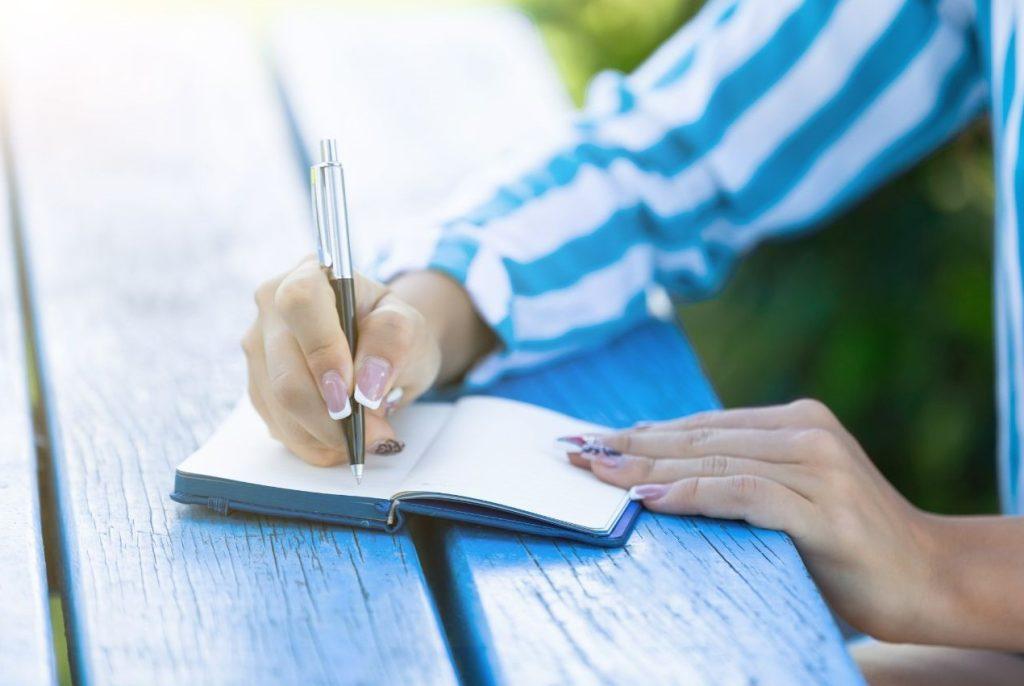 Plan your autumn garden
While you're at it, it's a great time to use your gardening journal to help you plan what to plant for an autumn harvest. Many cool-season crops require a bit more time to grow, so it's best to think ahead. Spend some time researching the fruit and vegetable plants that will work best in your space and climate. Consider succession planting if you don't have a lot of outdoor space to work with. If you do decide to use this technique, it will certainly require more intensive planning. Here is a list of veg and fruit crops that can be grown in autumn to help inspire you:
Carrots
Parsnips
Turnips
Radishes
Potatoes
Peas
Late-season raspberries (like the 'Polka' and 'Autumn Bliss' varieties)
Apples
Late summer planting
Once you've decided what you want to plant moving into autumn, it's time to get going. First, you'll want to clear out your garden beds and other growing areas after the last of your harvests. So, get ready to pull some more weeds, remove any other debris and rake aside old compost. This will allow you to check your soil and see how it's doing.
Before planting, turn your soil with a garden fork and treat it with a new, fresh layer of mulch made from organic matter. This will help prepare your area for your new plants, whether growing in containers or directly into the ground. You can pick up some seeds or seedlings ready for planting online to help you get started. Once you're all ready, the only thing left to do is to pick up your trowel and get going, ready for another growing season.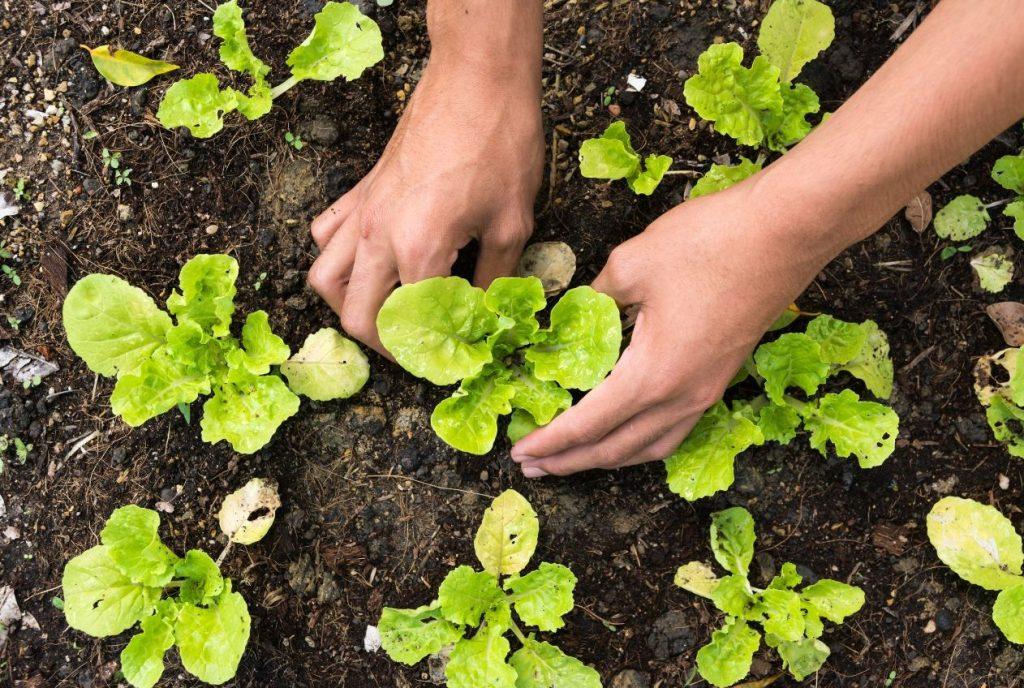 What's next?
Now that you know just what to do over the next few months, we hope you enjoy the planting time, harvesting, and watching your vegetable garden really come to life. To get things moving, check out our impressive range of plants online now. Or, if you wish to learn even more ways to make your garden great, you can check out our knowledge hub. Plus, don't hesitate to contact us on social media (@gardeningexpress). We would love to hear from you!