Discover the best flowering bushes for your garden
What is a shrub?
A shrub is any plant that has a permanent woody structure. They can be classified as either deciduous (lose their leaves in autumn/winter) or evergreen (retaining a foliage cover all year round).
Shrubs are generally used to provide the structure of a garden, offering ground cover, height and interest. Typically evergreen shrubs make up a third of all plants in a garden, and this shows their importance and versatility. Some people incorrectly consider shrubs one-dimensional and yet they are so much more than this. Read on to discover how flowering shrubs can transform your garden.
What is the best flowering shrub?
Shrubs are versatile plants that can satisfy several requirements in any garden, including hedging, height and covering fence lines and sheds. There is no single perfect shrub, but there are plenty of great shrubs that can thrive in different conditions.
Some of the more popular flowering shrubs include:
Abelias, Hydrangeas, Potentillas, Rhododendrons, Camellias, Weigelas and Spireas
It is important to consider the primary role of the plant in your garden such as privacy or height, when selecting your shrubs. There are other factors to consider, such as soil conditions which also require thought. In this article, we break down the best flowering shrubs for different garden situations and conditions so that you can make the best-informed decision before buying.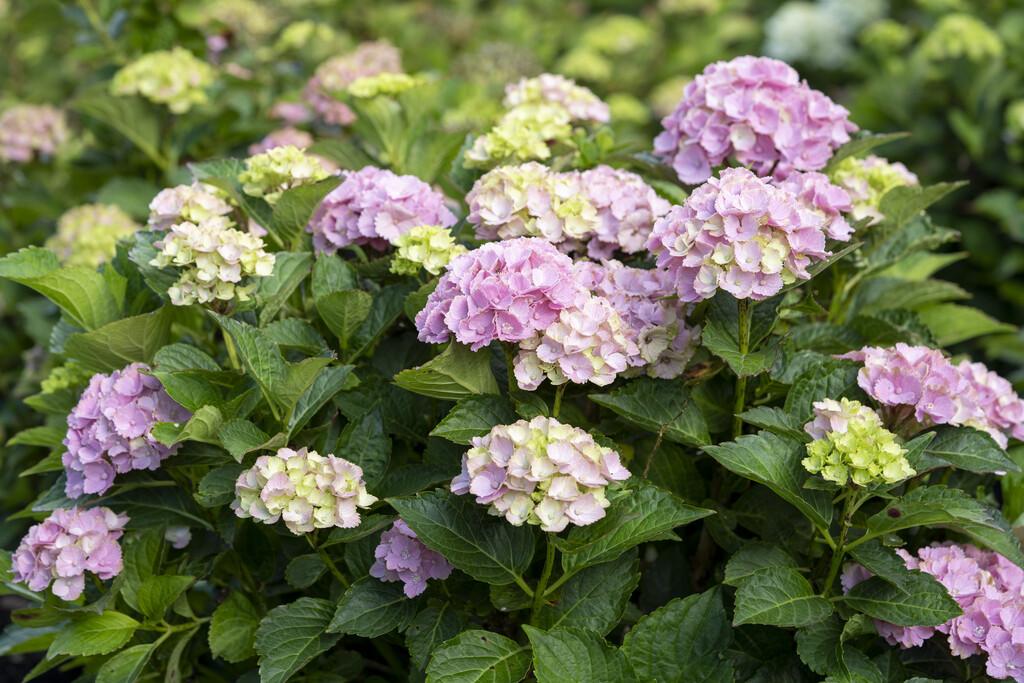 How to choose a flowering shrub
When identifying the perfect flowering shrub for your garden, you need to consider the following factors:
Role of the plant – height, security, ground cover or other
Evergreen vs deciduous
Flowering season
Growing conditions including: Aspect, soil type, soil moisture, acidity, amount of sunlight/shade
Companion plants
Ultimate height and spread – there are great flowering shrubs for small gardens and larger garden spaces
Look for plants that have been awarded the Royal Horticultural Society Award of Garden Merit which identifies great plants that have been tested under UK growing conditions.
The Best Flowering shrubs for your garden (2022)
With so many choices available to gardeners, it can be overwhelming when trying to choose the right shrub for your garden. Use the following guide to help your decision-making.
The Best Spring Flowering Shrubs
Most homeowners yearn for the first clear days of spring when they can return to their gardens and enjoy being outside once again. early season flowering shrubs heighten this anticipation with the promise of glorious days not far away. The following plants are our pick of the best spring flowering shrubs.
Syringea
Ribes sanguineum
Weigela Florida
The Best Summer Flowering Shrubs
The height of summer is when you get to spend most time enjoying your garden, and flowering shrubs enhance any outdoor space. There is a huge range of summer flowering bushes to choose from, here we have chosen our favourites.
Philadelphus
Cornus kousa
Potentilla
Spirea
Syringea
Cephalanthus occidentalis
Hibiscus syriacus
Clethra alnifolia
Cistus
Lavatera
The Best Autumn Flowering Shrubs
Once summer ends and the nights start to draw in it is great to have something in the garden to look forward to seeing and enjoying. Autumn flowering shrubs will have you spending time in your garden at a time when other people will be venturing indoors.
Abelia grandiflora
Arbutus unedo
Hebe
Fatsia japonica
Caryopteris
Calellia sasanqua
Hydrangea paniculata
Osmanthus heterophyllus 'Variegatus'
Viburnum tinus
Cotinus 'Flame'
The Best Winter Flowering Shrubs
There are some truly wonderful winter flowering shrubs, many of which also offer beautiful scent which means you can enjoy your garden all year round. Our pick of the best winter flowering shrubs are
Hamamelis x intermedia – Witch Hazel
Viburnum tinus
Mahonia x media
Skimmia x confusa
Camellia
Viburnum x bodnantense
Cornus mas
Sarcococcoa
Daphne
The Best Flowering Shrubs for large blooms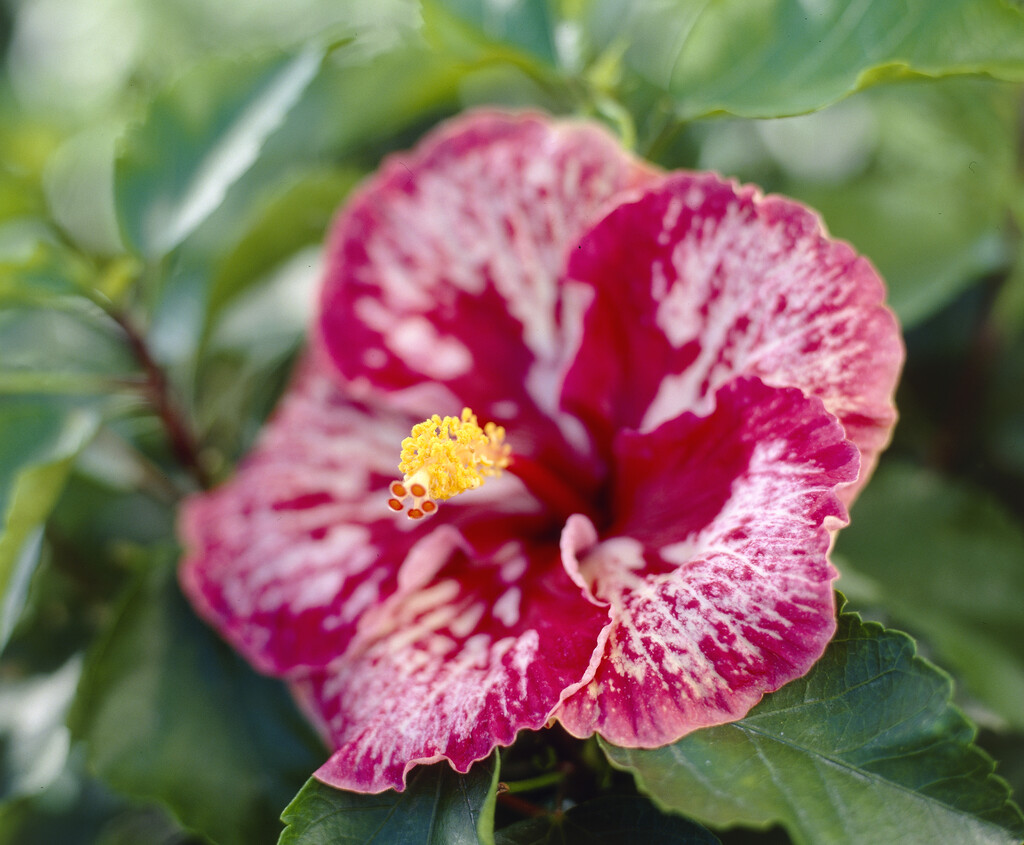 The Best Flowering Shrubs for sweet fragrance
Daphne
Philadelphus
Rosa
Syringa
Trachelospermum jasminoides
Viburnum x burkwoodii
Sarcoccoa confusa
The best small flowering shrubs
The best large flowering shrub
The best evergreen flowering shrub
Daphne odora
Fatsia japonica
Lavender
Aucuba
Euonymus
Mahonia aquifolium
Photinia x fraseri 'Red Robin'
Choisya ternata
Osmanthus delavayi
Pieris 'Firecrest'
Many gardens, especially those in urban areas, are north-facing or have large areas of shade, so it is important to find shrubs for these areas that are shade tolerant. Many of these shrubs look great in a woodland-style garden, with layers of foliage combining for dramatic effect. Here are a few of our favourites.
Azalea
Rhododendron
Hydrangea
Skimmia japonica
Viburnum davidii
Viburnum tinus
Camellia sinensis
Aucuba japonica
Mahonia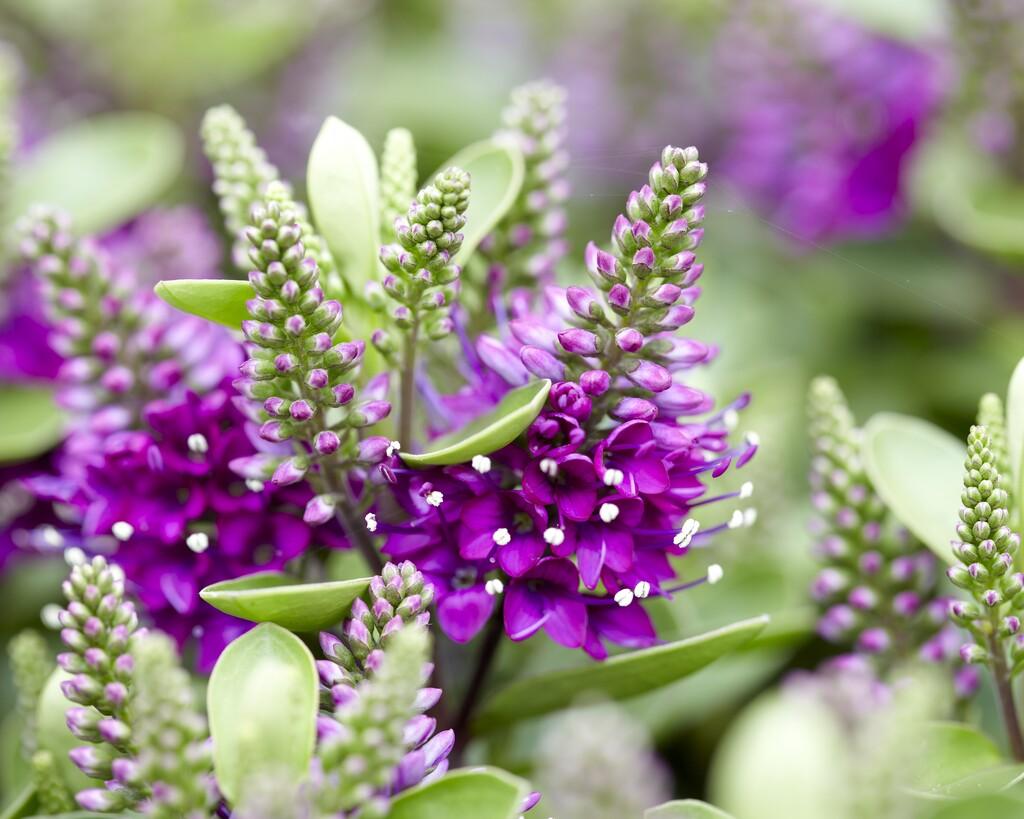 What is the longest-lasting flowering shrub?
What shrubs will flower all summer
Fuchsia
Buddleia
Hydrangea
Weigela
Ceanothus 'Puget Blue'
The best flowering shrubs for bees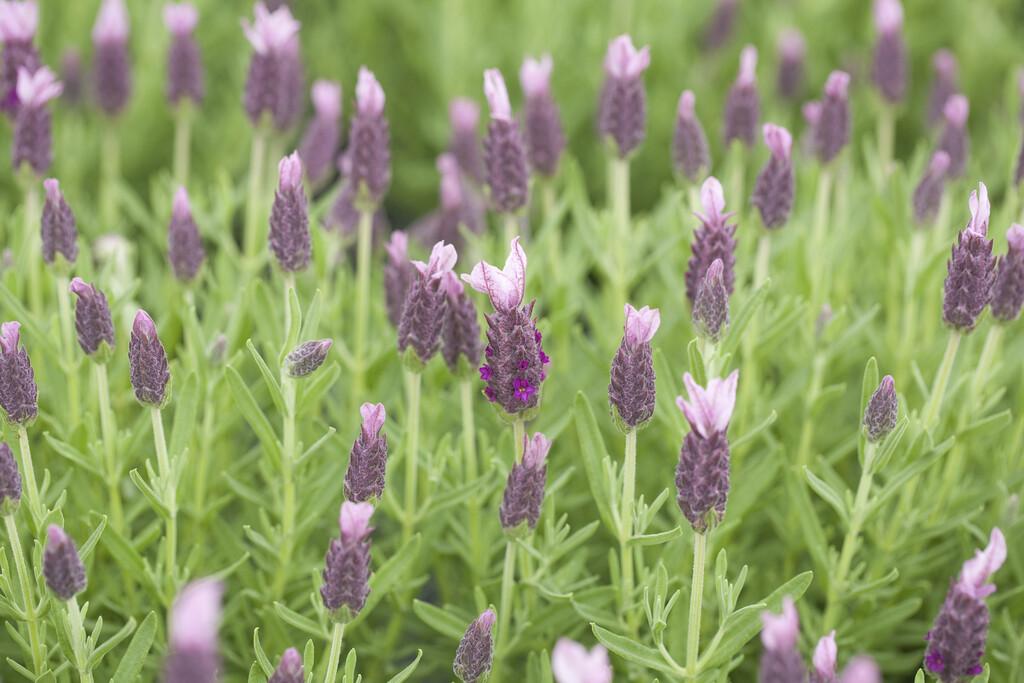 Potentilla
Mahonia
Buddleia
Cotoneaster
Escallonia
Hydrangea paniculata
Lavendula
Ceanothus
Ribes sanguineum
for more information on attracting bees to your garden, visit www.urbanbees.co.uk
What is the best low-maintenance shrub?
Some of the attraction of shrubs is that they can help stop prevent weeds by covering the ground, and also they cover eyesores in the garden. If you select carefully, they offer more value by not being too demanding in terms of care. Our list below details the easiest flowering bushes to grow. All plants require care and attention initially to ensure that they get established, but this is often no more than regular watering. Once the plants are established, however, there is little more care required than pruning and leaf collection.
Potentilla
Weigela florida
Cotinus coggygria
Spirea japonica
Hydrangea arborescens 'Annabelle'
Choisya ternata
Cotoneaster horizontalis
Daphne
Aucuba japonica
Photinia
When to plant flowering shrubs
You can plant shrubs at any time of the year as long as the ground is workable and not frozen or water-logged. These days shrubs are grown and sold in containers or during winter bare-rooted, meaning they have been dug up when dormant and can be sold with their roots on show. It is the transition to pot-grown plants that mean year-round planting is now possible.
Check out our guide on hedging to see the best plants for hedges.
How to care for flowering shrubs
Shrub care tips / shrub pruning guide
Shrubs initially require a reasonable amount of support whilst they are getting their roots established. Once a decent root system is in place, maintenance demands diminish; even so follow these tips to help your shrub to thrive.
Water regularly to start with. You will need to provide plenty of water initially to encourage roots to go deep into the soil. If your plant doesn't get enough water deep into the soil, they will establish weak, shallow roots.
Fertilise established shrubs in early spring to encourage good-quality foliage and flowering during the year.
Early flowering shrubs should be right immediately after flowering, whilst late season bloomers must be pruned in winter or early spring.