Your bedroom should be your safe haven. For the ultimate calm, cosy energy, houseplants are your best bet. We've picked out our 10 favourite houseplants that are great for bedrooms.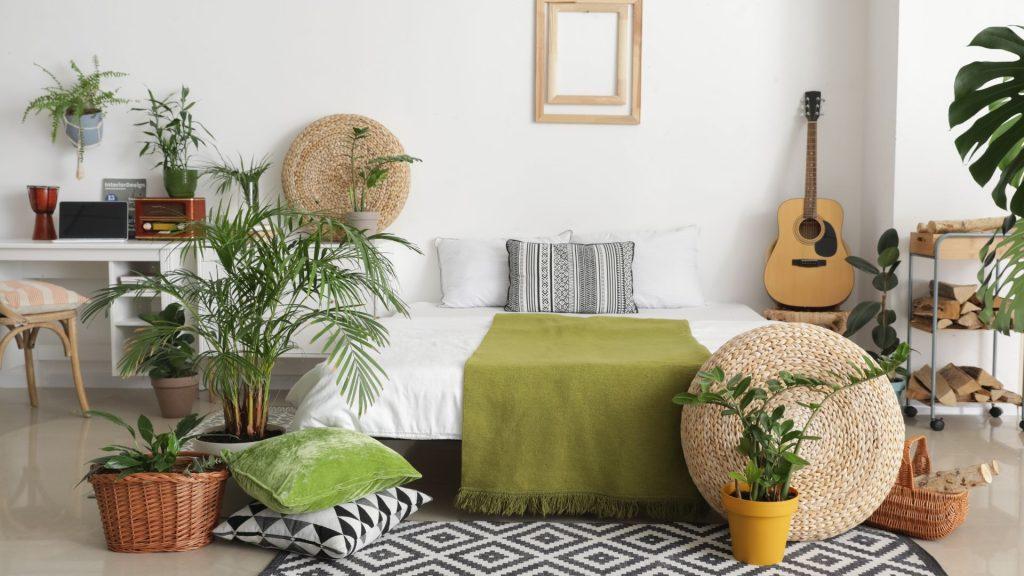 Overview of our top 10 houseplants for bedrooms:
Trileaf syngonium – Syngonium Podophyllum
Fishbone cactus – Disocactus anguliger
String of turtles – Peperomia prostrata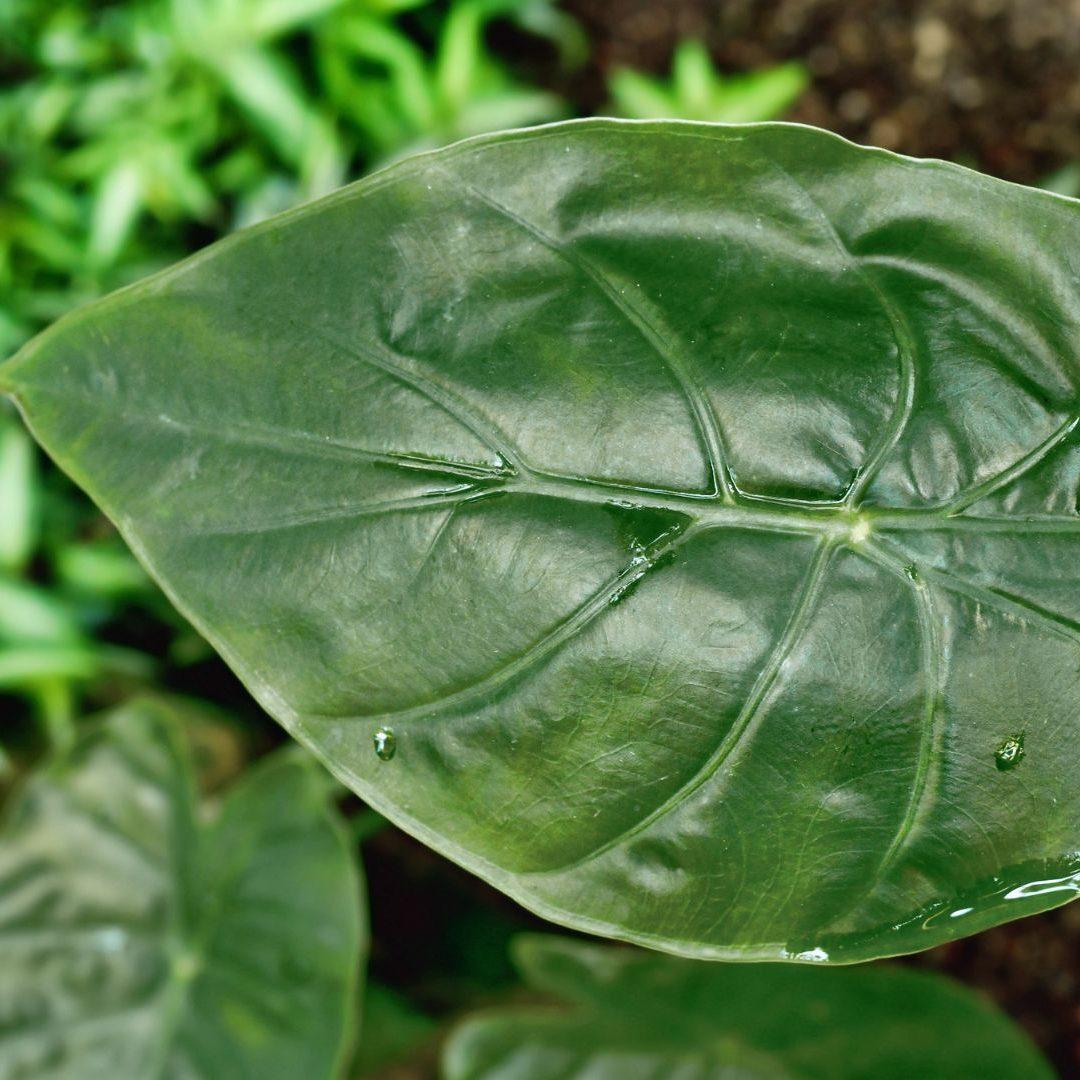 1. Elephant's ear – Alocasia wentii
This striking Alocasia is sure to make a statement. The large, dark green leaves give a tropical feel to the room they're in. This plant also has the added benefit of purifying the air, letting you breathe a bit easier in your bedroom.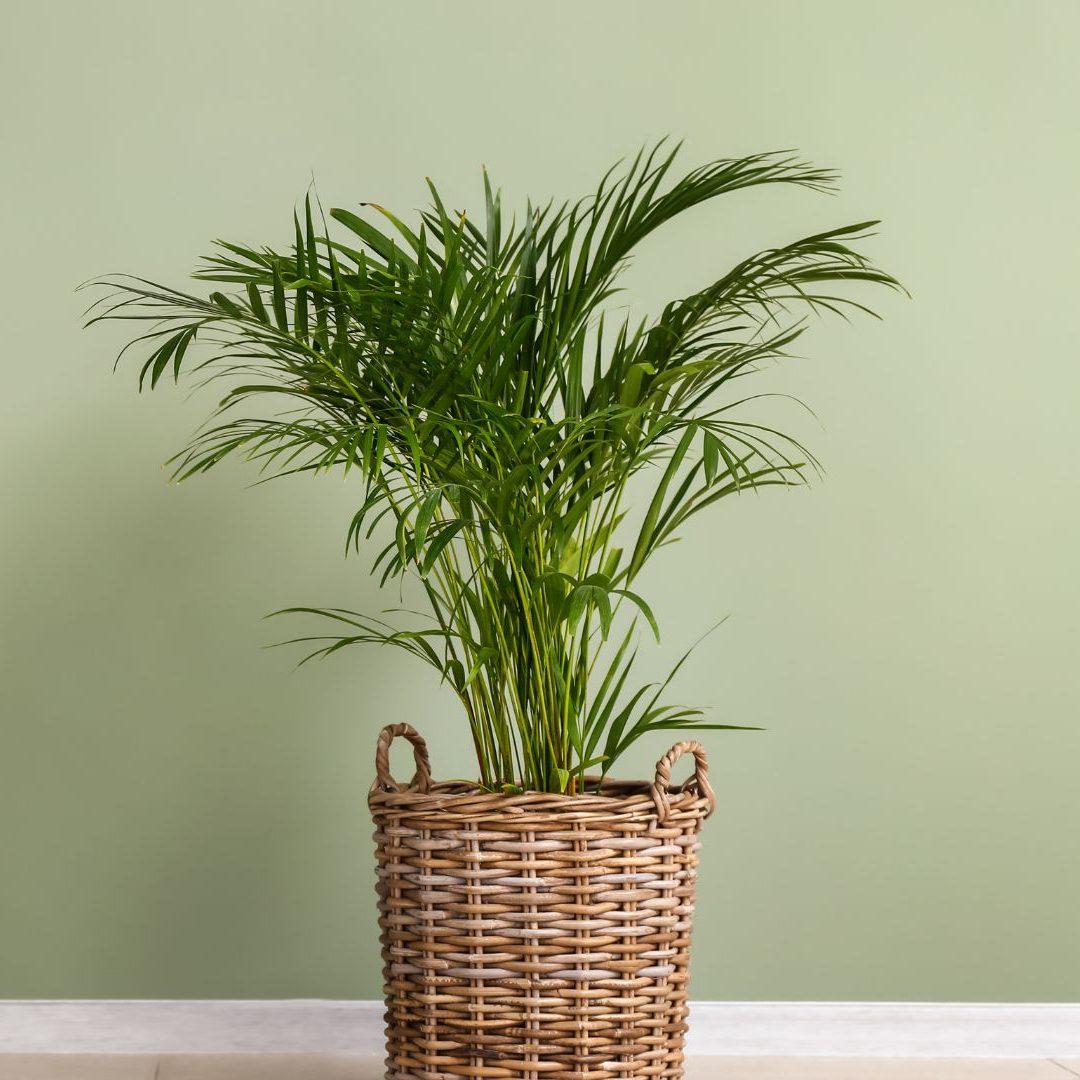 2. Areca palm – Dypsis lutescens
Areca palms come in all different sizes but can grow up to two metres tall indoors! This all comes down to the growing conditions and what size pot you keep it in. No matter the size of your bedroom, this plant can give it some gorgeous greenery.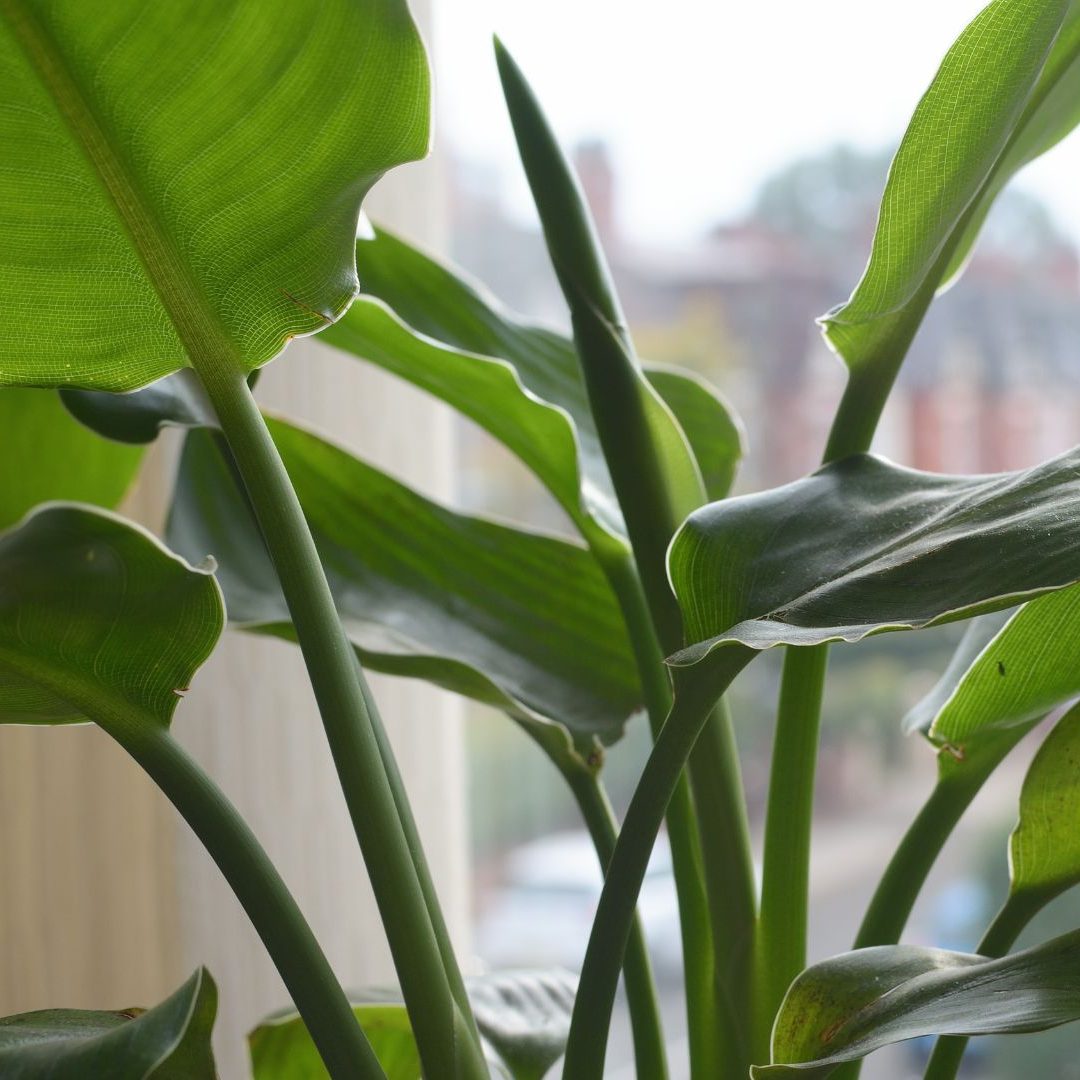 3. Bird of paradise – Strelitzia reginae
The bird of paradise is named for its stunning flowers – which resemble tropical birds – but the leaves alone are enough to sell this plant. The big, paddle-shaped leaves can grow up to six feet tall and make a huge statement. This plant is also air purifying, making it great for bedrooms!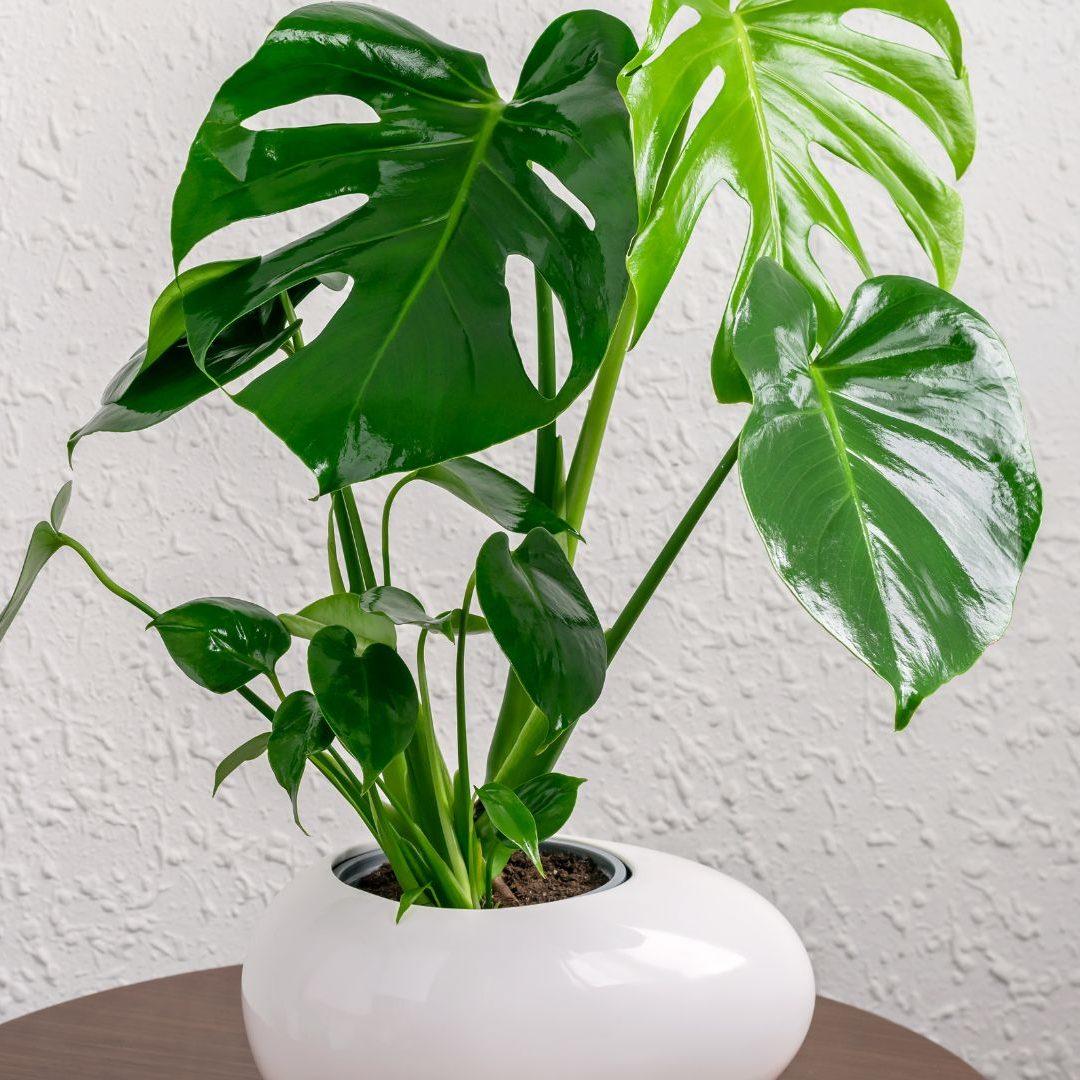 4. Swiss cheese plant – Monstera deliciosa
The swiss cheese plant is a classic, recognisable houseplant – and for good reason! This plant is beautiful and low-maintenance, a perfect addition to a relaxing bedroom.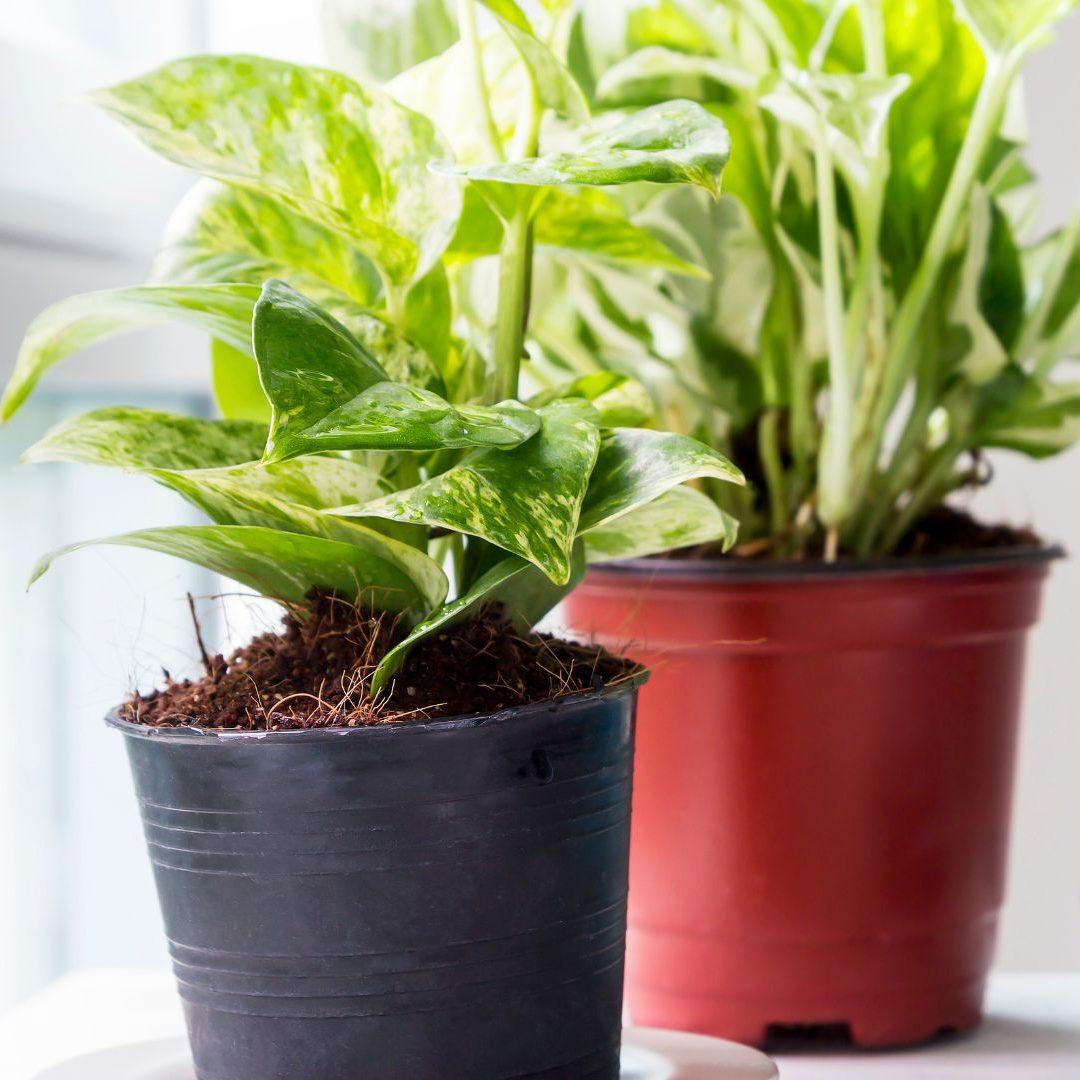 5. Pothos – Epipremnum
Pothos are low-maintenance, fast-growing plants that can either be trained to climb or left to trail. There are lots of different varieties with different variegations and colourings, and they can grow in a lot of different conditions. All of these factors make these plants a great all-rounder, and perfect to add some full foliage to your room.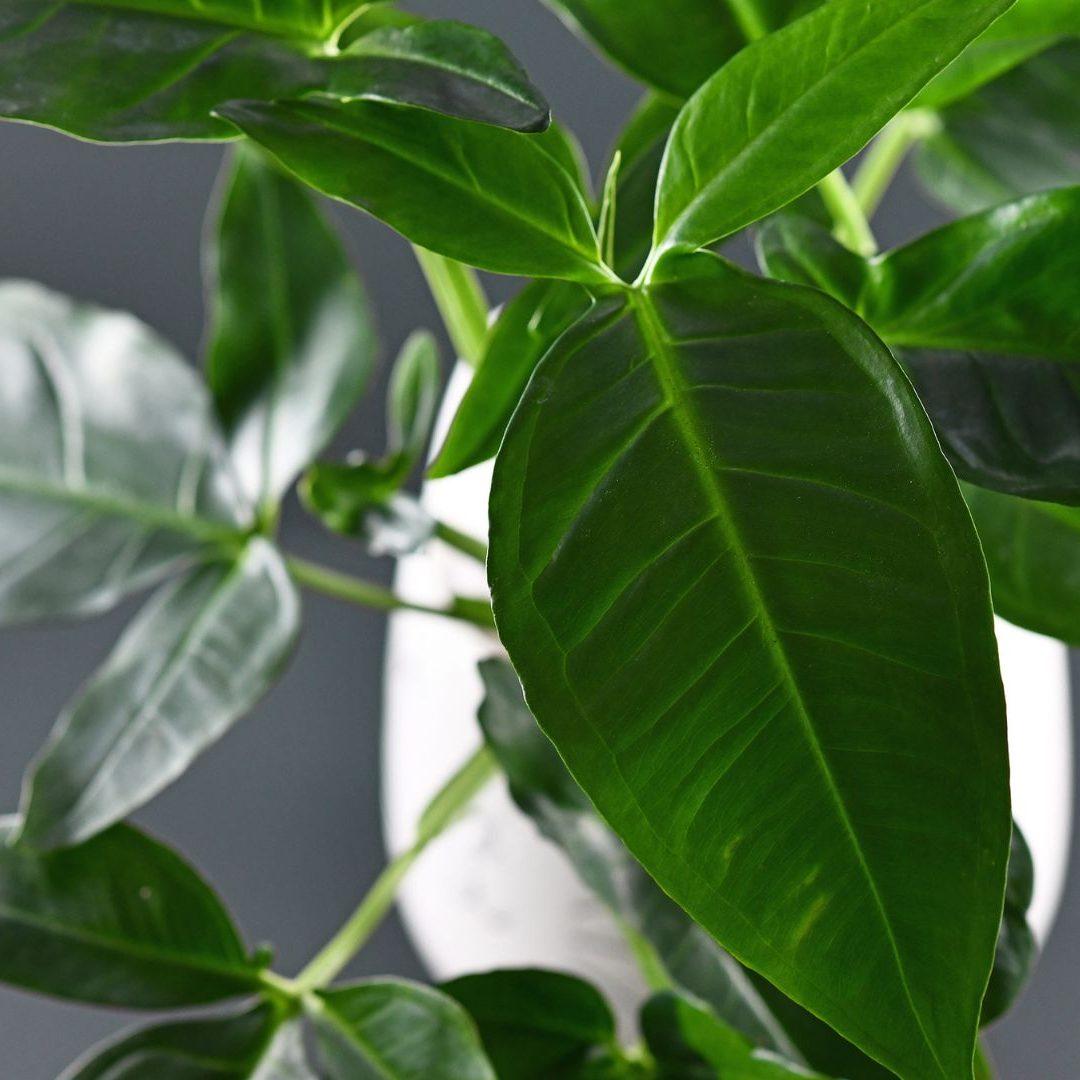 6. Trileaf syngonium – Syngonium Podophyllum
This dark green Syngonium is full of character. The unique leaves form vines that can trail or climb. It's a low-maintenance plant, perfect if your bedroom gets lower light. The three-lobed leaves make this such an interesting plant and their tendency to grow outwards can make it a real focal point.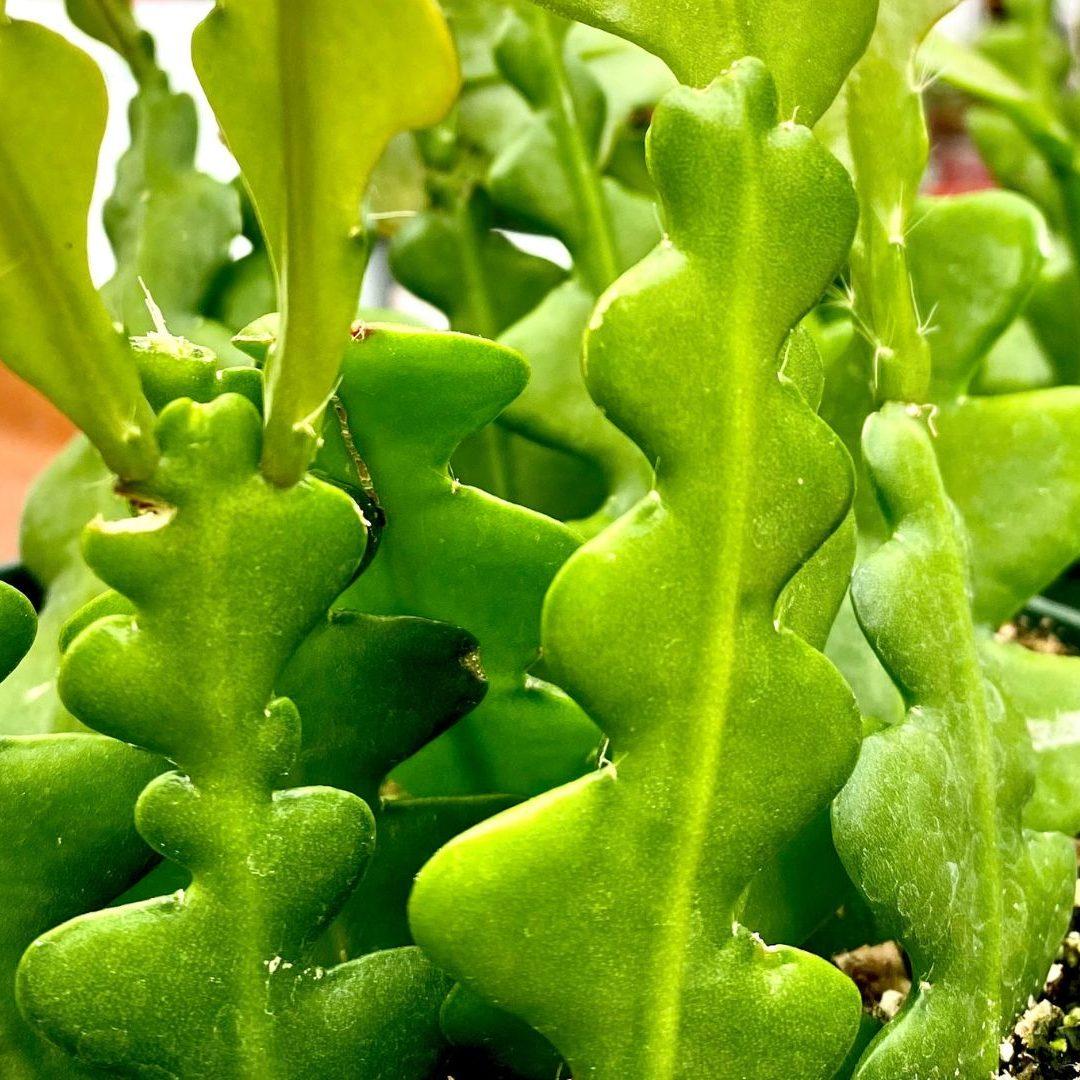 7. Fishbone cactus – Disocactus anguliger
This is a great cactus to grow if there's not enough sun for other cacti in your bedroom. They thrive in lower light and are generally very low maintenance. The leaves of this cactus are so unique and can really bring a room to life.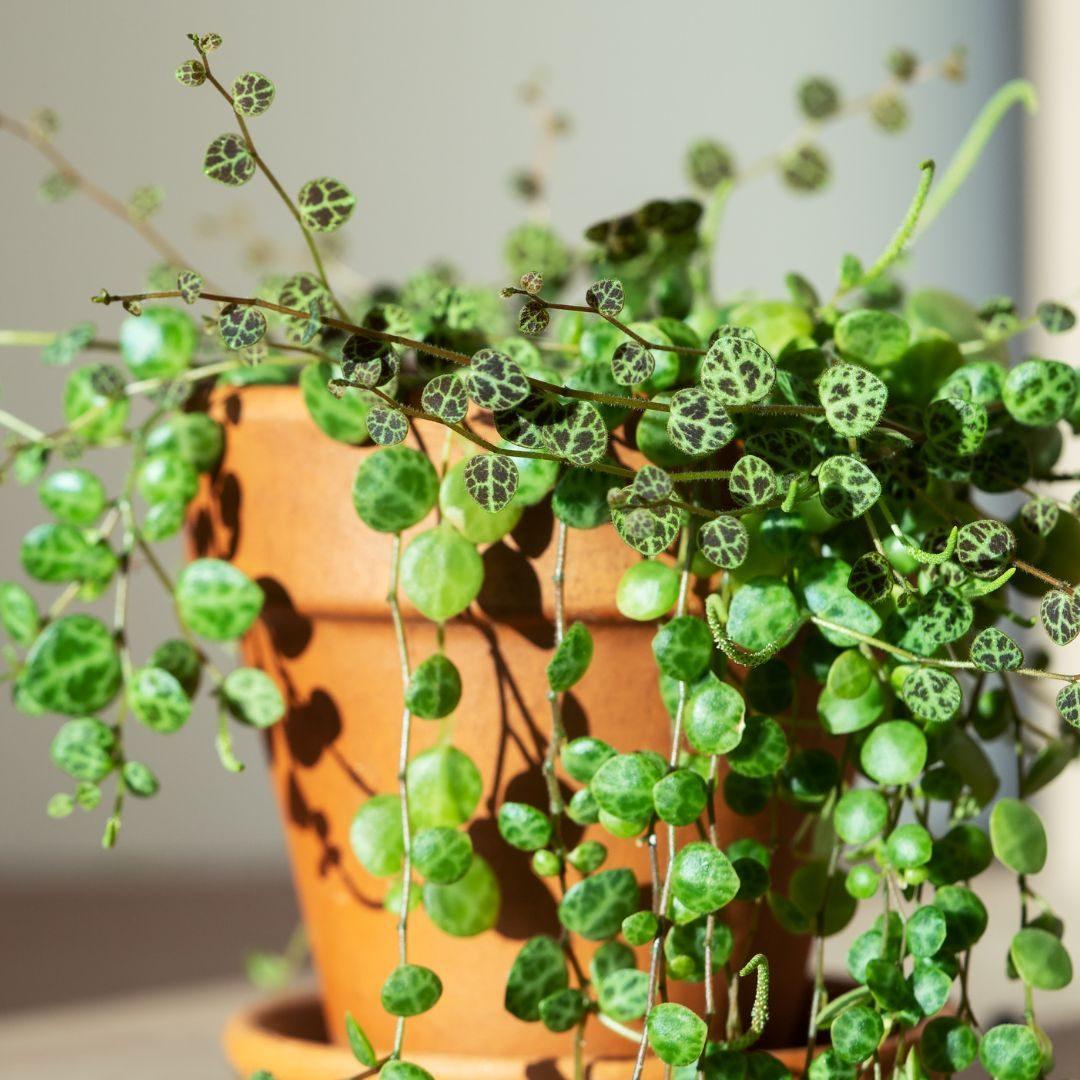 8. String of turtles – Peperomia prostrata
This is a trailing succulent with gorgeous patterns on the leaves, giving the illusion of lots of little turtle shells. It tends to stay quite compact, making it perfect for smaller spaces, shelves, or terrariums.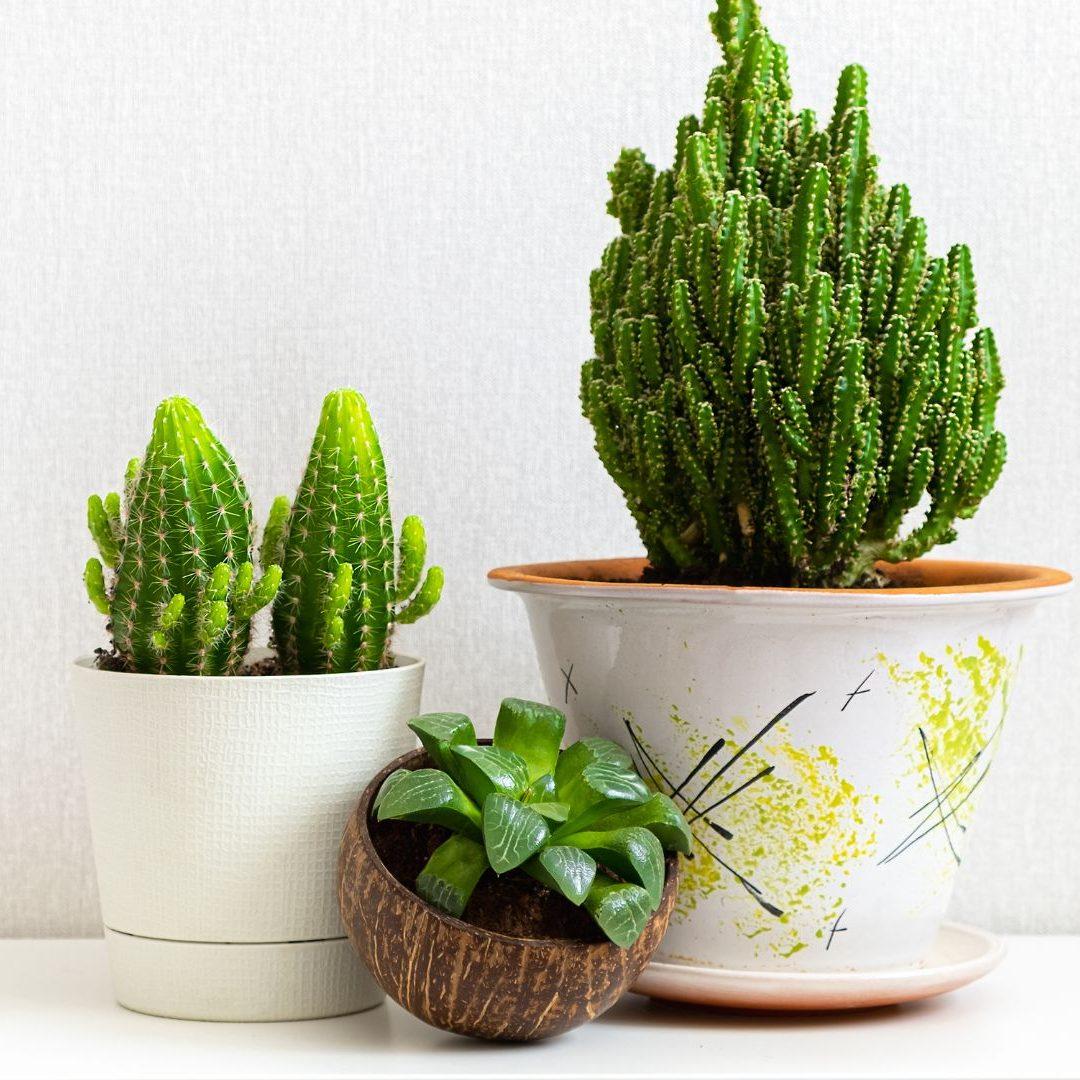 9. Any type of cactus
For a sunny bedroom, cacti are the perfect low-maintenance option. They look great without needing too much of your time and attention. Just make sure not to put them on a bedside table – the spikes could get dangerous in the middle of the night!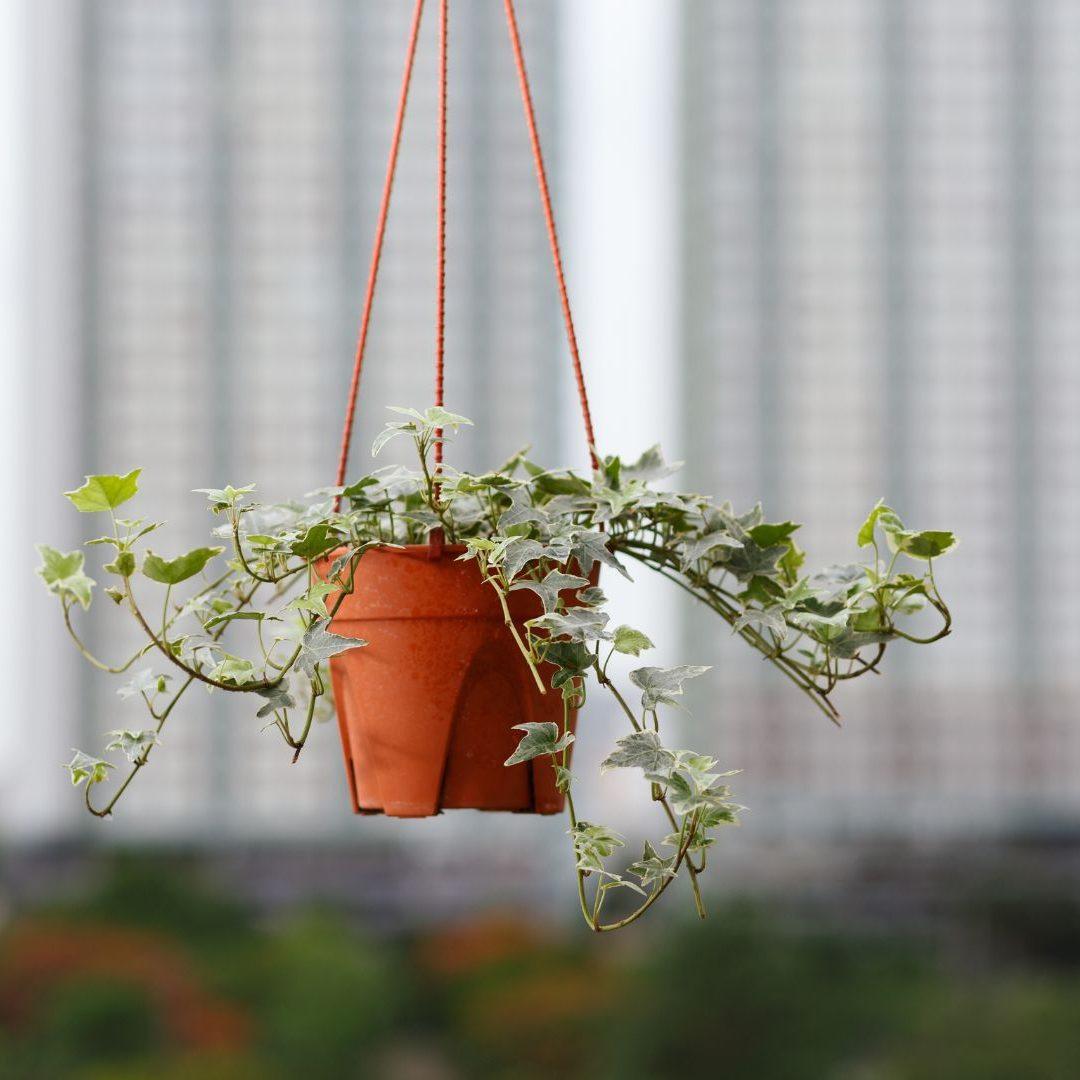 10. English ivy – Hedera helix
Ivy is one of the most recognisable plants in England. While it usually grows outside, it can also make an excellent houseplant. It's a versatile plant that will thrive under almost any conditions. Ivy's foliage is gorgeous and will compliment a bedroom perfectly.