Many wannabe gardeners dream of harvesting their own zucchini or lettuce from their back garden. Yet, the thought of constantly having to prune, compost or regulate temperatures has many giving up on the idea before purchasing their first packet of seeds. Knowing where to start and how to choose easy to maintain plants can be tricky. That's why we've put together this handy guide on the best low-maintenance fruit and vegetables that anyone can grow well. Easy to grow from seed or seedlings, the plants in this post will allow you to show the fruits of your labour in no time at all. So roll up your sleeves and let's dig in!
Low-maintenance fruits
Strawberries
A highly adaptable plant, strawberries are pretty simple to grow. They do not require a lot of water (only about an inch per week) and take up very little space. They can be grown in containers, pots, raised beds or even hanging baskets. The fruits may be attractive to birds, so add a covering or keep them in a sheltered spot.
Planting advice: Grow your strawberries in fertile, slightly acidic, well-draining soil. They will also need access to at least six hours of sunlight per day.
Harvesting tip: For best results, pick your strawberries during the warmest hours of the day. This is when they will be at their most sweet and flavourful.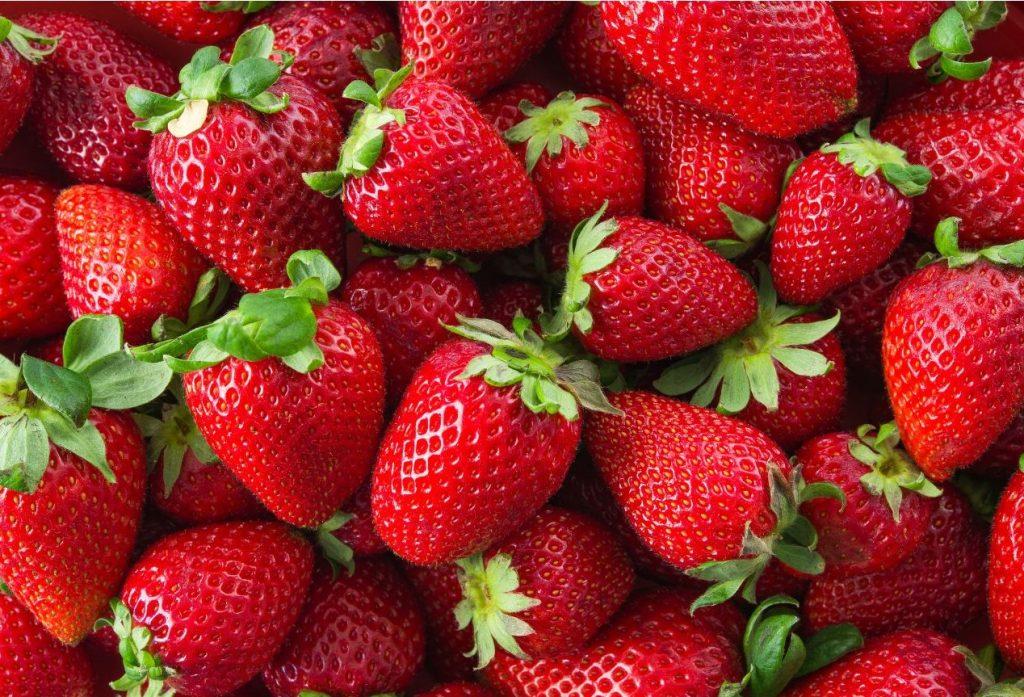 Blackberries
Native to the UK, blackberries are perfectly suited to our conditions and can adapt well to a wide range of soils. This means that they are super easy to grow and perfect for many different types of gardens. They produce an abundance of delicious fruits that can be used in jams and bakes or frozen for future use.
Planting advice: Plant from January-April to get a crop in time for summer. It's best to choose a spot that is sheltered with access to lots of sunlight.
Harvesting tip: Blackberries will only last about 3-6 days after being picked, so preserve if not using right away. Also, never pick the berries when wet as they are more likely to get squished or grow mould.
Gooseberries
One of the easiest fruits to grow, as they require little maintenance once planted and established. Gooseberries are relatively resistant to diseases and pests, meaning you won't have to watch this plant as carefully as others. Plus, many gardeners can grow this plant in various forms (e.g. against a wall or as a bush), which makes it a really popular choice.
Planting advice: Perfect for planting in the sun or in a bit of shade, this plant prefers moist, well-draining soil. Expect to prune about twice a year to keep in good shape, but aside from that little maintenance is required.
Harvesting tip: Many gardeners recommend spreading out your pickings about 1-2 months apart. In the first harvest, pick when the fruits are slightly under-ripe to make jams, pies and tarts. This will allow the remaining fruit to grow larger for your second picking.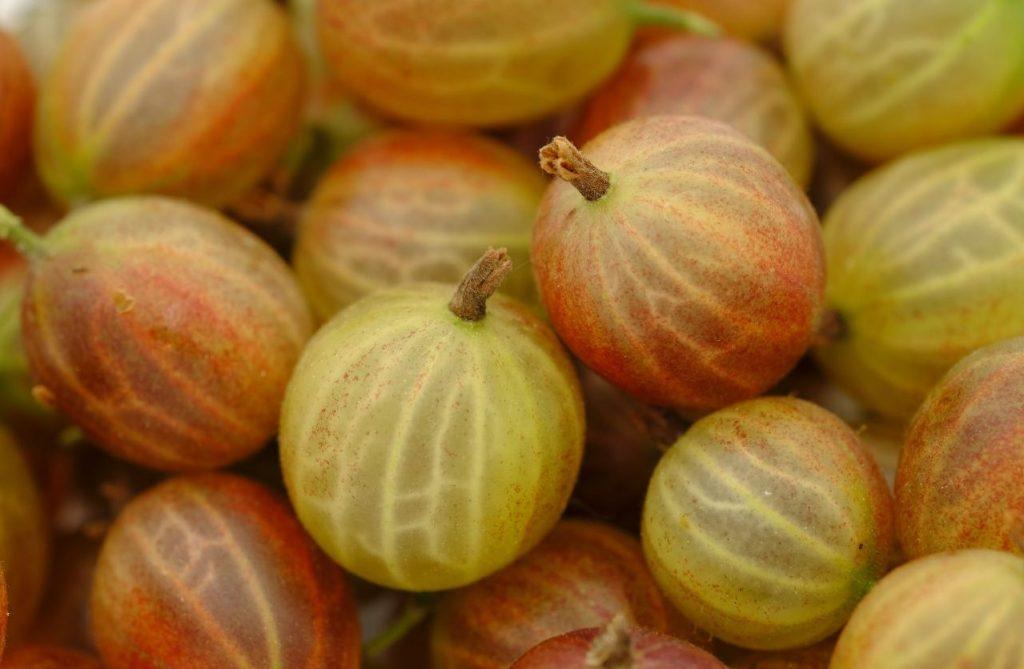 Apples & Pears
Some of the best fruits around and surprisingly easy to grow, apple and pear trees will look great in your garden. Plus, they produce nutritious fruits that are sure to be a hit with the whole family. Golden Delicious is a popular variety to choose and both types of trees have long lifespans, meaning you can enjoy a fruitful harvest for many years to come. They are also incredibly sturdy and can tolerate colder temperatures, so there's no need to worry about the risk of frost.
Planting advice: You will need a bit of space to grow these trees. Plant in the fall (from December – March) and choose a sunny spot, digging a hole large enough to accommodate the plant's root system.
Harvesting tip: Pears should be picked when they are firm but still under-ripe and allowed to develop off the stem over the next week. You will know when apples will be ready to pick as they should come off the tree with a gentle twist.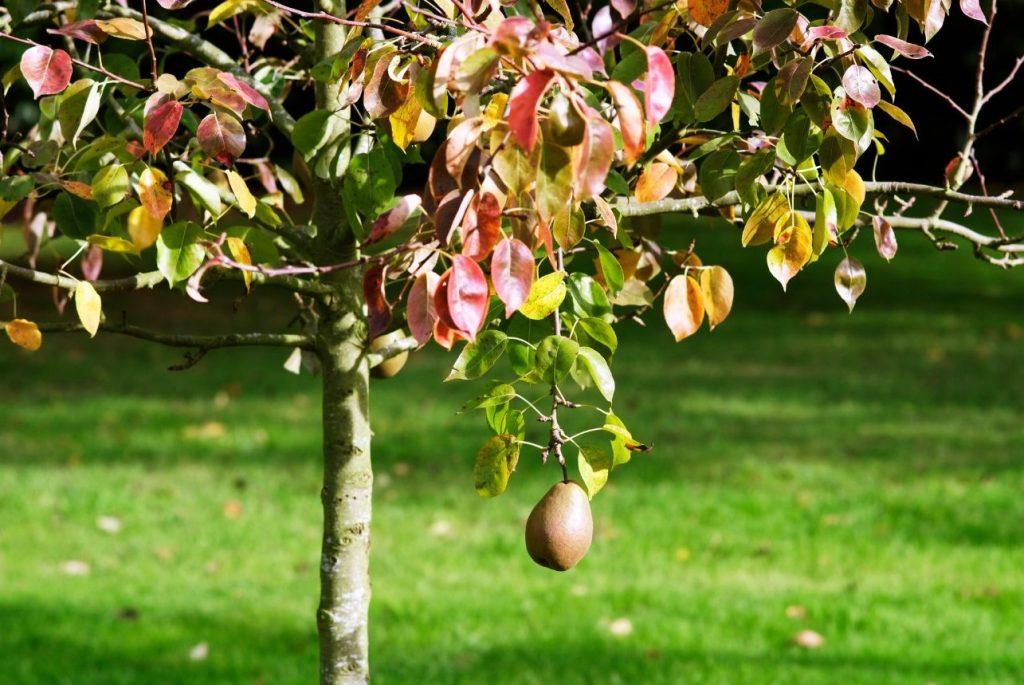 Low-maintenance vegetables
Spinach
Incredibly easy for gardeners to grow, spinach can crop in as little as 4-6 weeks. This means that you will be able to get several harvests throughout the season. They also thrive in colder temperatures, so it's great for changeable UK conditions. Just keep the plant moist by watering regularly and before you know it, your produce will be ready to be harvested and added to salads, pastries and soups.
Planting advice: Whether you plant directly into the round or grow them in containers, make sure your spinach is planted in spring. Keep in fertile, moisture-retentive soil in a sunny or partially shaded spot.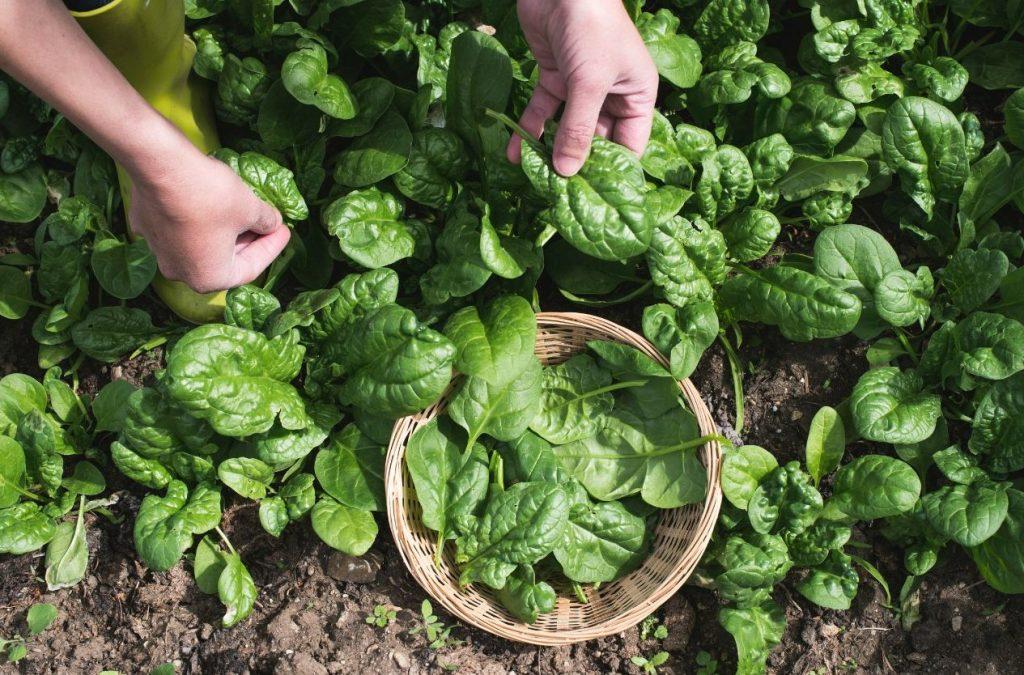 Herbs
One of the easiest vegetables to grow, herbs are perfect for novice gardeners as they are easy to care for and work well in small spaces. You can even grow them on your windowsill. If you're curious about windowsill gardening, you can check out our post on how to start your own on our knowledge hub.
A quick and simple way to add flavour to any dish, there are many varieties to choose from, all with similar growing conditions.
Planting advice: Whether you choose to start growing basil, mint or parsley, it's best to plant them in a sunny location with well-draining soil. You can grow in pots or containers. Just remember to water them regularly and bring them inside during cold spells.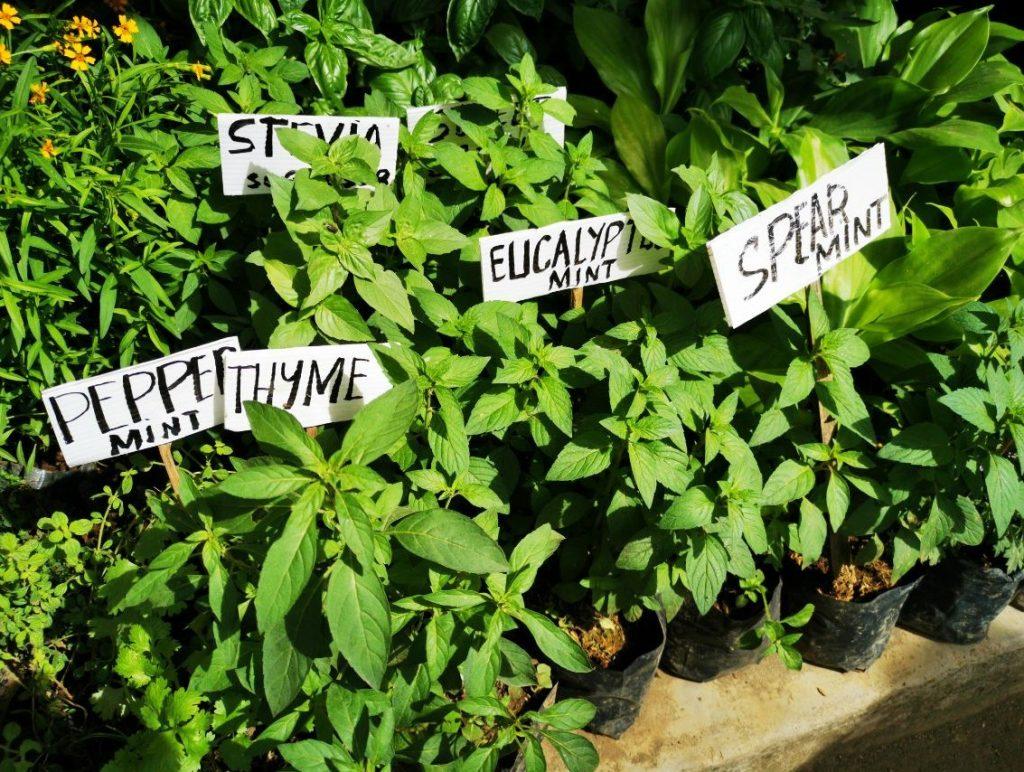 Peas
Want something simple and relatively fast-growing? Peas are perfect for you! Available to plant directly into your garden or as a climbing plant (great if you have limited space), you can expect some pea varieties to be ready to harvest within 12 weeks. They also generally prefer cooler weather which is perfect for our UK conditions.
Planting advice: We recommend sowing batches of peas every few weeks during spring. This way you'll be able to enjoy regular harvests throughout summer and autumn.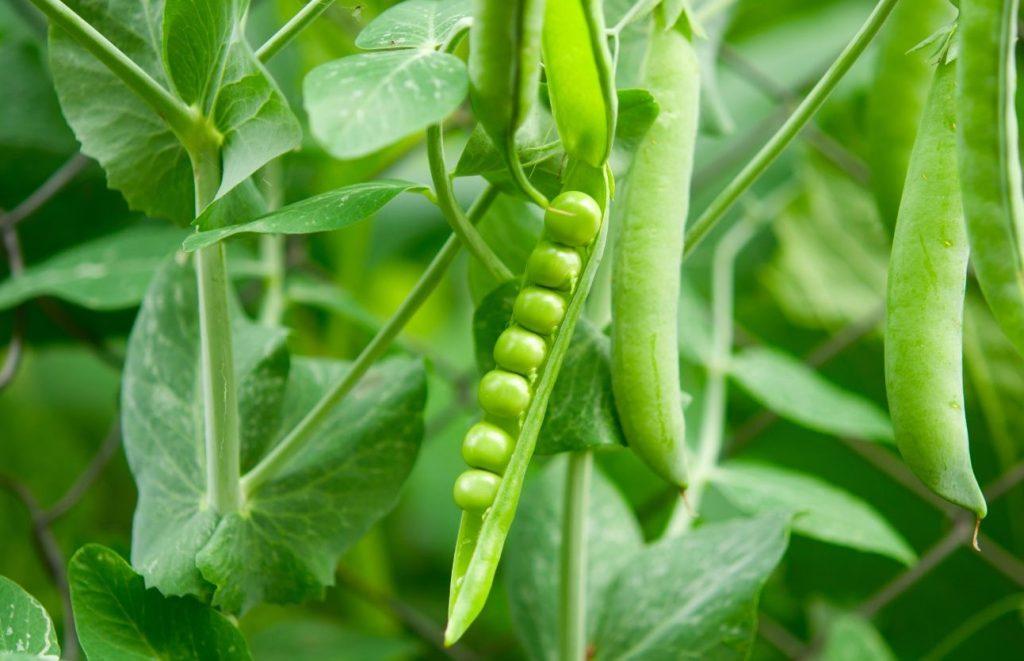 Rhubarb
Another easy and low maintenance veggie to grow is rhubarb. A perennial plant, once established you can expect crops to grow year after year. Plus, it is cold-hardy meaning that it can tolerate low temperatures and even frost, so you won't have to worry over the winter months.
Planting advice: The best way to grow this plant is by removing any weeds in your planting area and adding some compost to improve fertility. Plant in a sunny or partially shaded spot and make sure you don't choose soil that doesn't drain well. If you need to check your soil, take a look at our post that explains how to test if your soil is well-draining.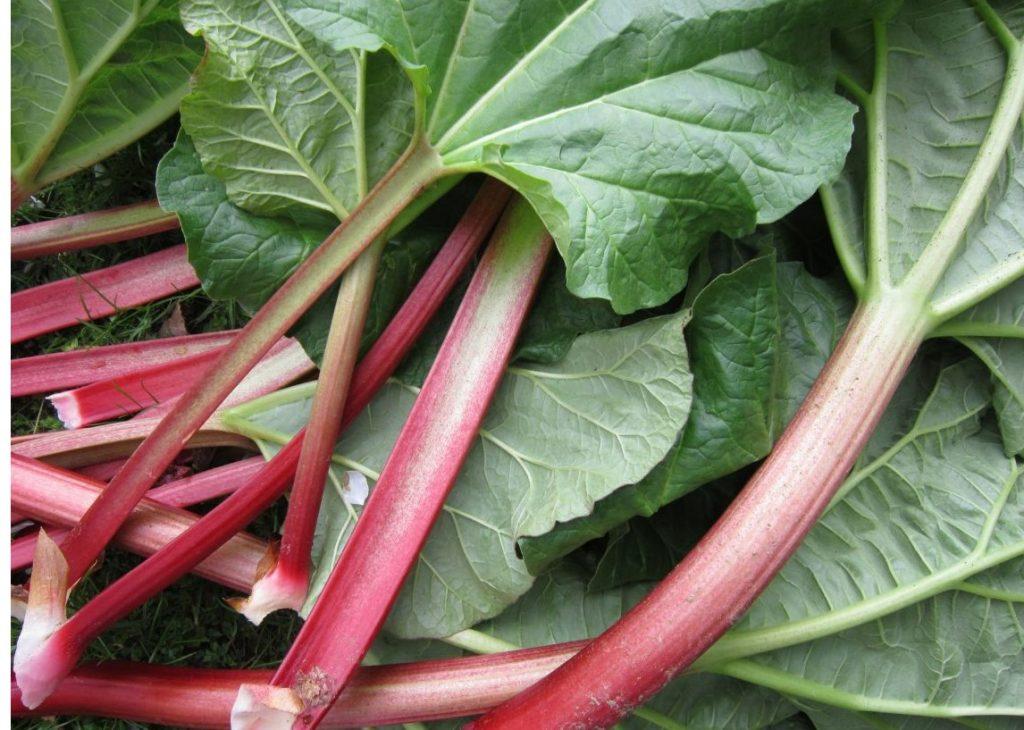 Potatoes
It may surprise some to see potatoes on our list of easy to grow veggies. Well, there's a reason they are so popular with gardeners across the country. They are highly adaptable and suit a range of soil types. Plus, they're great at tolerating colder temperatures, even withstanding light frosts. So, you can look forward to harvesting your crop with minimal maintenance.
Planting advice: Suitable for planting outdoors in containers or directly in the ground, as long as your soil is rich and fertile. Plant in early spring for a summer harvest, as (depending on the variety) they can take between 12-20 weeks to grow.
Asparagus
Asparagus is a perennial that can grow year after year, so you'll be able to enjoy crisp veggies at every lunch and dinner. Relatively resistant to pests and disease, they require minimal maintenance once established.
Planting advice: This plant grows best in a sheltered site with free-draining soil. As a long-term crop, it's best to plant in a dedicated allotment, spacing the rows of veg about 18 inches apart.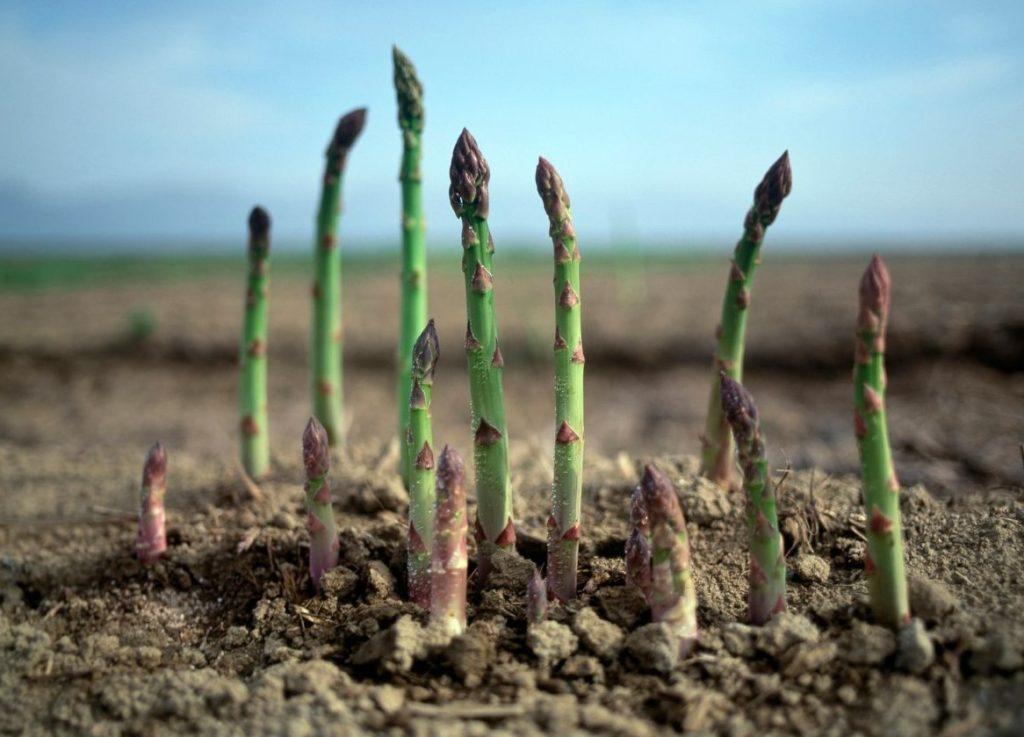 What's next?
If you're ready to start planting your own easy-to-grow fruit and veggies, you can browse our fantastic range of plants online. You can also learn more about growing your own by checking out the articles on our knowledge hub. We've got posts on everything from what tools you'll need to get started to whether it's best to grow from seeds or seedlings. Plus, don't hesitate to reach out to us on social media (@gardeningexpress), we would love to hear from you!