Top 10 Patio Plants carefully handpicked by our editorial team. Creating a vibrant and inviting outdoor space is an art, and selecting the right plants for your patio can transform it into a lush sanctuary of natural beauty. Whether you have a small balcony or a spacious terrace, these handpicked plants are guaranteed to add colour, texture, and a touch of enchantment to your outdoor haven.
Overview of our top 10 patio plants
Brugmansia Suaveolens Fragrant White Angels Trumpet Plant
Fuchsia Tree Standards 'Paula Jane' – Patio Fuchsia Trees
Topiary Buxus Balls
Filigree Weeping Purple Acer
Cosmos Atrosanguineous Chocamocha
Yellow Angels Trumpet Plant – Brugmansia
Anti-mosquito Eucalyptus Gum Tree
Canna Black Velvet
Campsis Tree Indian Summer
Contemporary Topiary Pyramid
For more details on these plants, read below.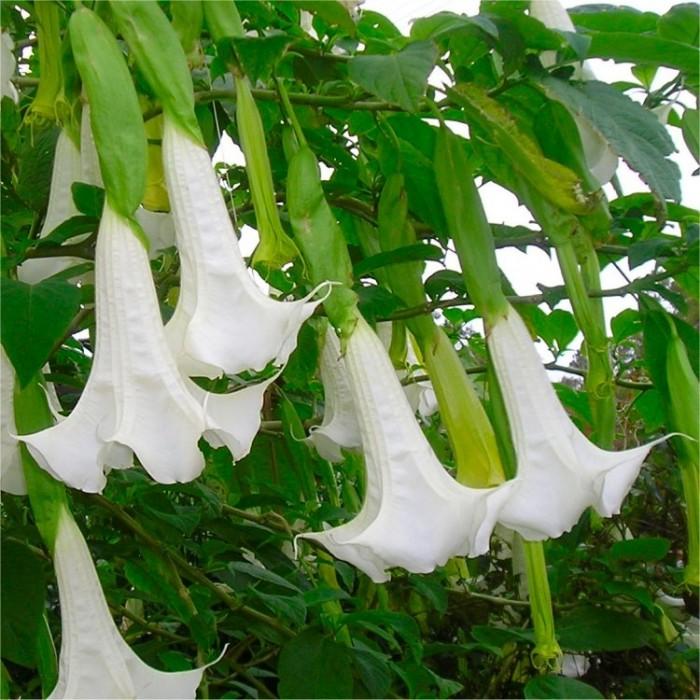 Brugmansia Suaveolens Fragrant White Angels Trumpet Plant
Angel's trumpet plants are excellent patio plants due to their stunning, large flowers that resemble trumpets or bells. They emit a captivating fragrance in the evenings during summer. These plants are easy to grow, suitable for containers. They can be pruned to maintain a smaller size. With flowers appearing in spring and lasting through autumn, they offer continuous beauty.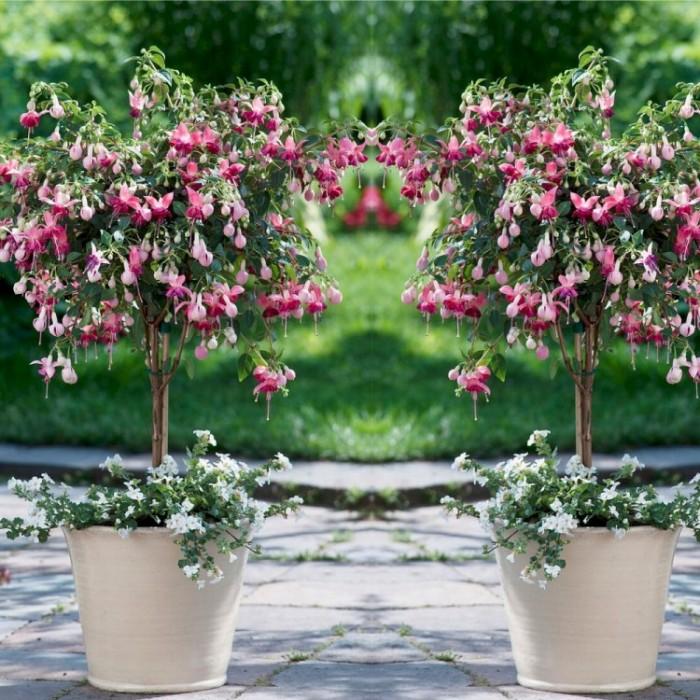 Fuchsia Tree Standards 'Paula Jane' – Patio Fuchsia Trees
Our ready-grown Standard Fuchsia Trees burst into bloom, bringing a fantastic show of summer colour. These low-maintenance plants can be enjoyed year after year with proper care. Adorn your outdoor spaces with these beautiful pendulous hanging flowers for an outstanding display. No need to wait—get these unbeatable value plants and have a lovely show of fuchsias all summer!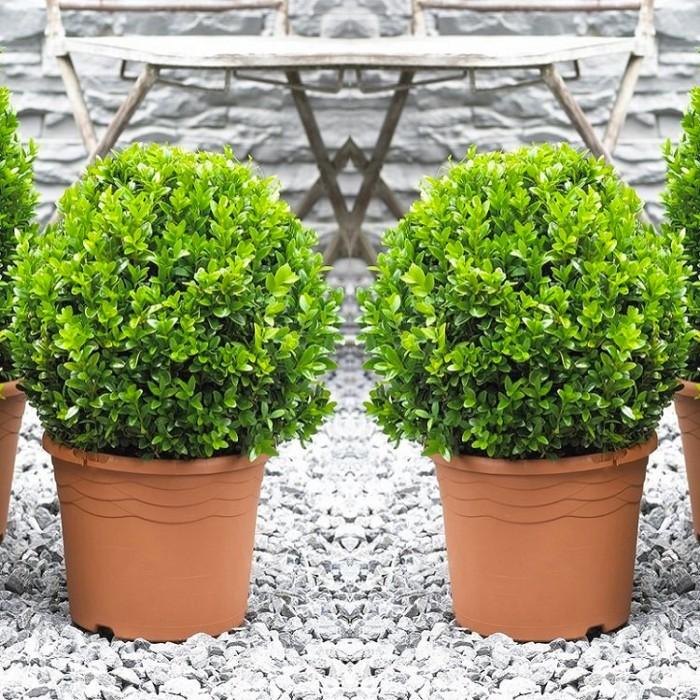 Topiary Buxus Balls
These rounded evergreen box spheres make excellent patio plants. They can be used in pairs to flank steps, doorways, and paths or individually as stylish focal points. With glossy green leaves, they provide year-round foliage interest and structure in partially shady areas. Perfect for formal gardens and courtyards and as a style statement on terraces, balconies, and patios.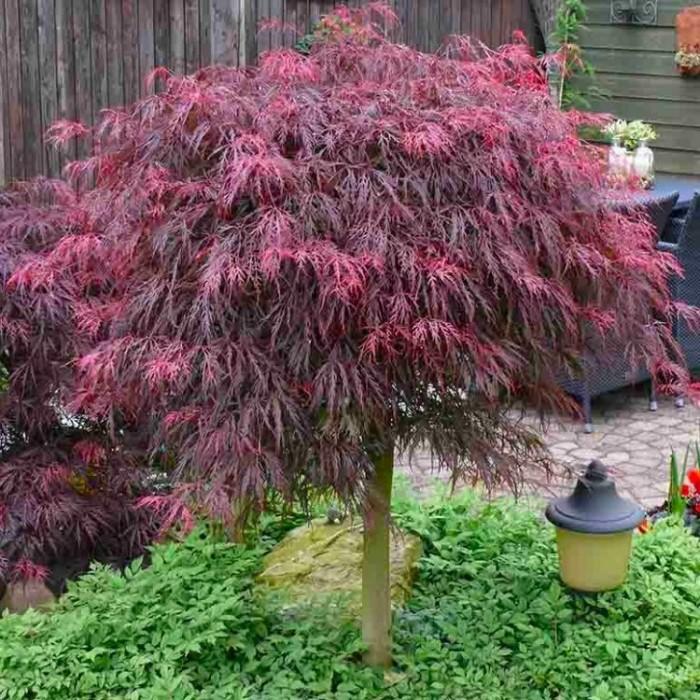 Filigree Weeping Purple Acer
This weeping Japanese Maple is an ideal patio plant. It has stunning fine-leaved foliage that starts as garnet-red, darkens to burgundy, and turns orange and red in autumn. Its slow growth and clear-stemmed standard form make it a captivating focal point. Whether in a large planter or as a standalone feature, this tree adds texture and colour to any garden, providing year-round interest.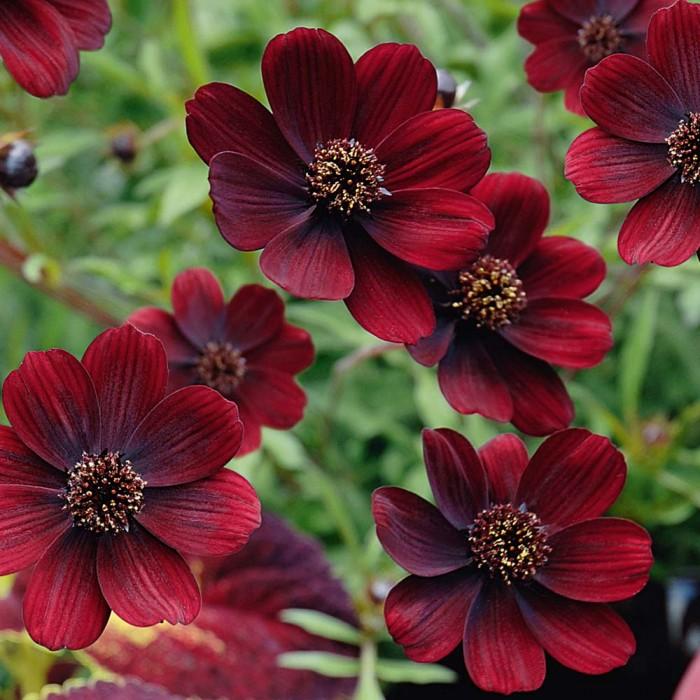 Cosmos Atrosanguineous Chocamocha
This aromatic, chocolate-scented plant is perfect for patios. Its maroon-crimson flowers, reminiscent of high-quality cocoa, add beauty. Easy to grow, reaching 60cm in height, it's a delightful perennial.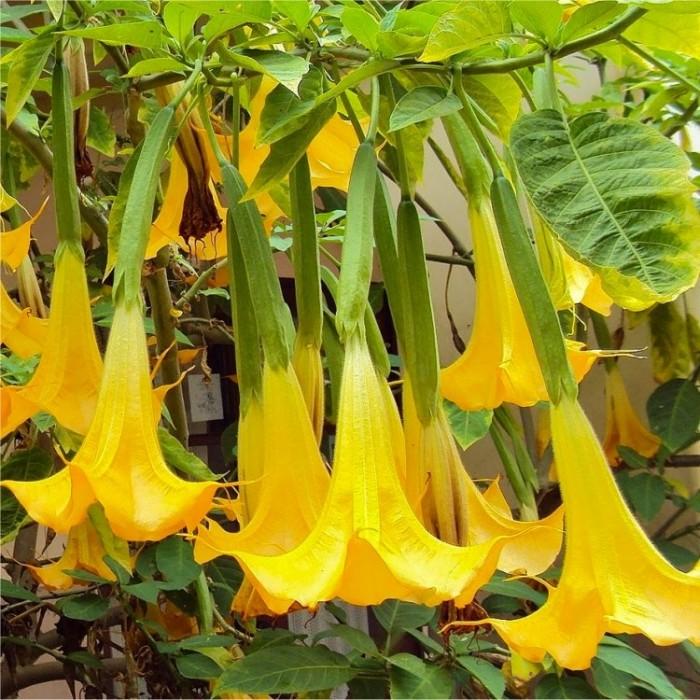 Yellow Angels Trumpet Plant – Brugmansia
Angel's trumpet plants are ideal for patios due to their stunning, tropical-looking flowers that hang like trumpets. They grow easily in large containers or gardens, thriving in full sun or partial shade.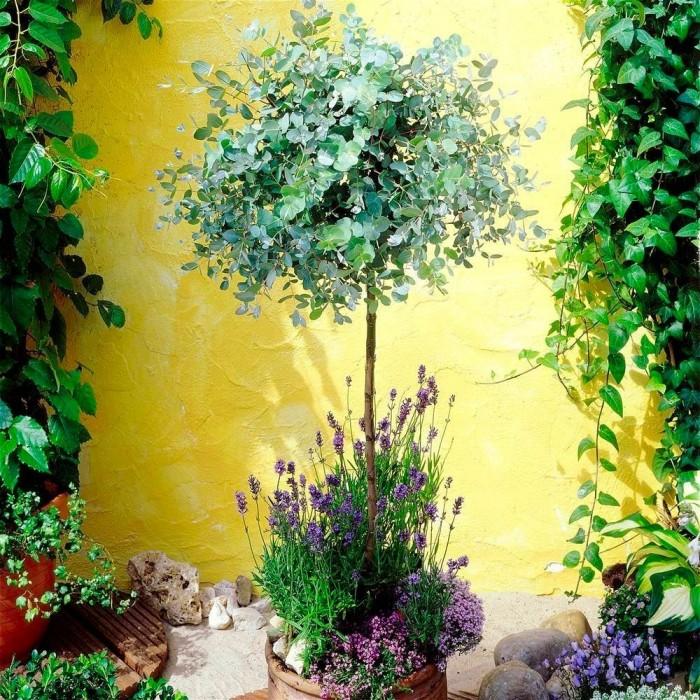 Anti-mosquito Eucalyptus Gum Tree
The Eucalyptus Gunnii tree is a great patio plant with beautiful silver-blue foliage and bark. It repels insects with its pleasant menthol aroma, making it perfect for keeping gnats and mosquitoes away. Ideal for patio planters or garden borders.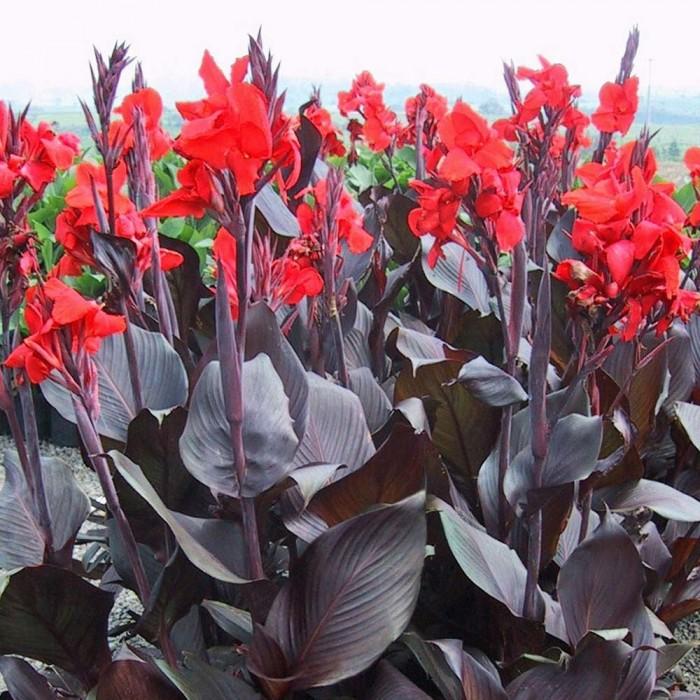 Canna Black Velvet
Canna Black Velvet is an ideal patio plant due to its striking features: bright red blooms and near-black foliage. It forms dense clumps of dramatic foliage, contrasting beautifully with tall flowering stems. It is easy to grow, thriving in well-watered conditions.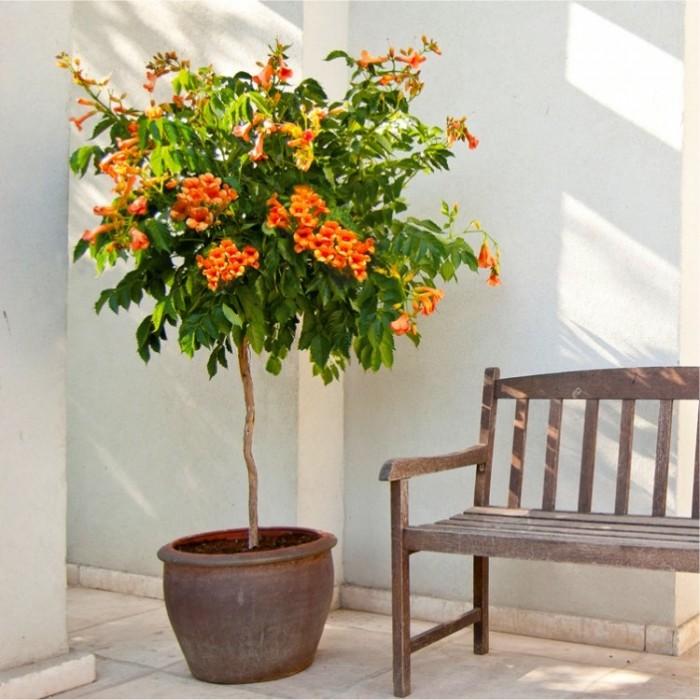 Campsis Tree Indian Summer
Exotic and vibrant Cape Honeysuckle patio plant. Hardy and easy to grow in any soil. Produces masses of large trumpet flowers, creating a beautiful canopy. It adds an exotic and colourful touch to your patio with its bushy form. A stunning and impactful choice for a sunny spot.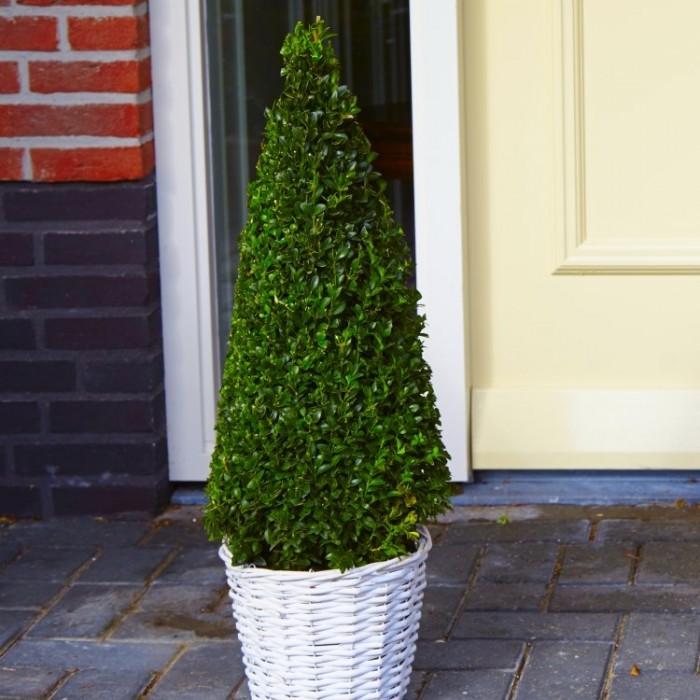 Contemporary Topiary Pyramid
The Buxus pyramids are ideal patio plants due to their immediate impact and contemporary opulent look. With their tightly clipped evergreen foliage, they create a stylish statement and can be used to flank steps, doorways, or paths. They make a grand addition to any entrance, terrace, or patio.