Living in the city comes with many benefits. Unfortunately, having access to private outdoor space is usually not one. But that doesn't mean you must give up on your dream of growing your own vegetables. As a city dweller, you may be short on space, but you can still grow food if you have the willpower, know-how, and a sunny spot. In this post, we'll share our advice on how you can grow your own food using some unconventional methods.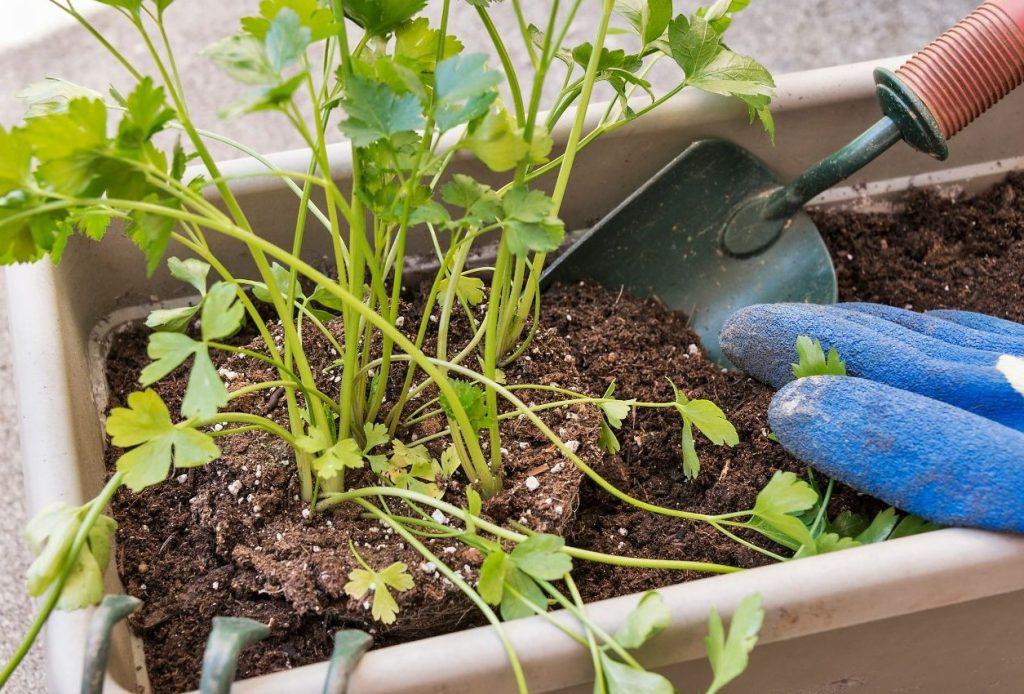 Think outside the (window) box
Patio gardening
Starting off simply, if you have access to a patio you may not need to get too creative to grow fresh fruit and vegetables. There are many easy-to-grow plants that should fit comfortably on your patio. All you need to do is purchase some large pots and determine how much sunlight your patio receives daily. Using this information, you can then determine what fruit and veg will be suitable for growing in your space. For instance, if your patio is heavily shaded, you may want to try growing lettuce instead of sun-loving tomatoes.
Growing in pots is a great space-saver and gives you great flexibility. If you notice the weather worsening, you can simply lift your fragile plants and place them inside until it passes. There are even special bags of compost you can purchase that allow you to sow seeds and plant straight from the bag, check them out on our online shop. You could even consider vertical gardening if you have more wall space than space on the ground. This process involves growing from a trellis or hanging plant pots, allowing you to grow up. Not only a space-saver but depending on your space, it could also increase your plant's exposure to the sun, keeping them healthy and happy.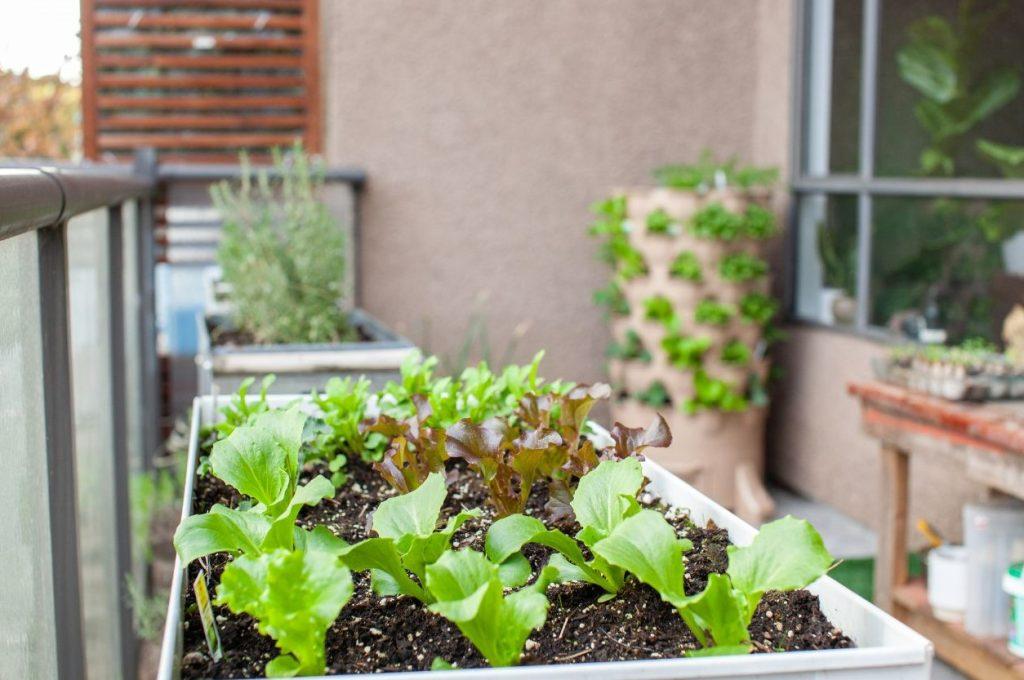 Windowsill gardening
Even if you don't have access to a patio, you can still taste home-grown produce using window boxes and hanging baskets as planters. While this option may not be feasible if you live in a high rise, it's great if you live on the bottom few floors of your building.
Once again, you'll have to assess how much sunlight the areas you want to place your basket and boxes receive each day. Then, choose varieties that don't have a sprawling growth pattern. We recommend growing herbs like parsley or oregano. Strawberries and tomatoes are also great options for growing in hanging baskets. Just ensure that the container you are using has proper drainage holes so your plants don't become waterlogged. To learn more about how to start your own windowsill garden, check out our post on our knowledge hub.
Rooftop gardening
When space is limited in your own flat, you can always think upward. Does your building have a rooftop? If so, is it possible to start a rooftop garden using this space? You should check with your building and consult local regulations before proceeding. However, if you get the go-ahead, your rooftop can open a whole world of new possibilities.
You can treat your rooftop just like you would any regular garden. Assess the sunlight and wind exposure of the area and use this information to decide where to build some raised beds to create your vegetable garden. As you will have more space using this method, you can grow larger, more complex fruit and vegetables at home.
The three most important factors you will need to figure out when creating a previously non-existent rooftop garden are as follows:
Ensure that the rooftop can support the weight of your garden. You (or your building manager) may need to organise a structural engineer visit to ensure that your raised beds will not put too much strain on the roof.
Consider wind speeds and strength at the level your rooftop garden will sit at. If it's too high, the wind may be strong enough to disrupt your plants. In which case, this may prevent you from growing on your rooftop or create the need for you to install wind guards.
Install a proper drainage system to avoid causing water damage to the roof. As a drip irrigation system delivers the right amount of water to your plants via small pipes, it reduces the risk of overwatering, which could potentially lead to flooding on your roof. You should also ensure that all the gutters and drains on your rooftop are free from blockages so that any excess water can simply run off without causing any issues.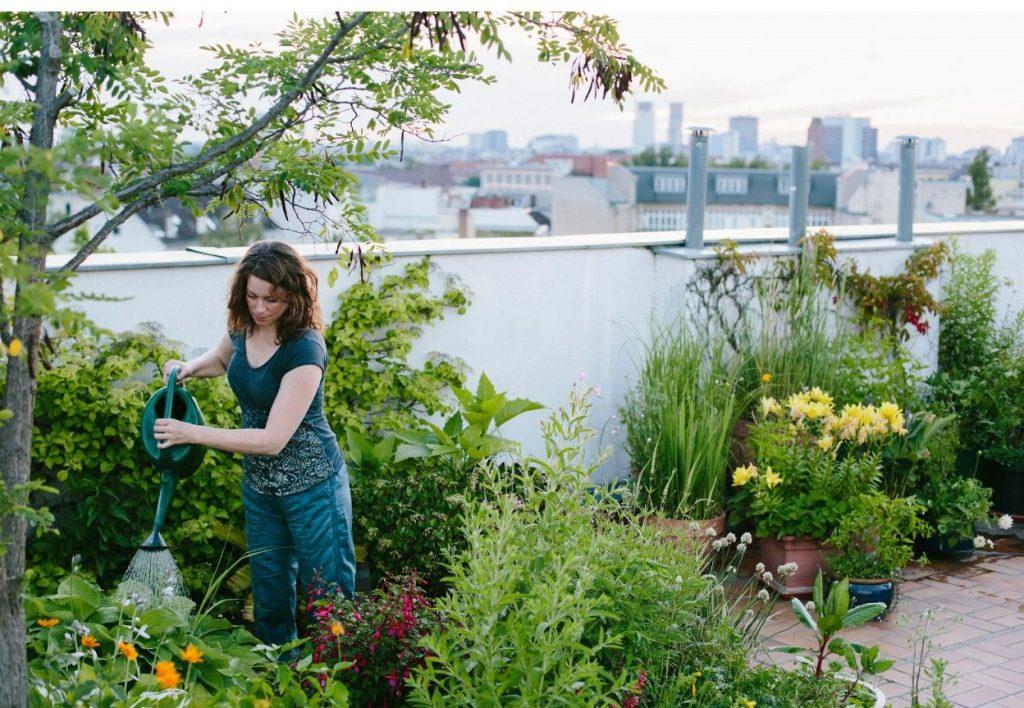 Get your neighbours involved
It may be a good idea to get your neighbours on your side if creating a rooftop garden. After all, you may need their support to get the idea signed off. It's easy to sell the benefits of home-grown produce. Not only can rhubarb, strawberries, and other fruit and veggies be expensive to buy, but the shop-bought variety will never be as good as those that you grow fresh. So, create leaflets explaining the benefits and post them on any communal message boards in your building. You never know, you may have a couple of green-thumbed neighbours who would love to get involved.
However, even if creating a rooftop garden is not possible, your neighbours may be of help in other ways. For instance, you may have a neighbour with a large patio space that goes unused. You could ask to create a mini veggie garden in this space in exchange for fresh produce. This would be an idea welcomed especially by older neighbours who may love the company as much as the fresh vegetables and herbs. You could even offer to empty their bins or help with their grocery shop as a show of gratitude. If you're determined to get growing, it's certainly worth asking by posting a message on any communal boards.
Join a community garden
You could also search for community gardens near you. Community gardens are large, unused pieces of land that have been transformed by locals into a garden for growing flowers, veggies, and other plants. Anyone can join and volunteer, and it's a great way to grow vegetables with the help of others. Even if you don't have time to check in on your plants constantly, other gardeners will take care of your produce until you can get back.
So, not only will you be able to grow from your own allotment, but you'll have the opportunity to meet other like-minded gardeners who can share advice and resources. A great way to build community, many gardens have a newsletter that you can sign up for.
Embrace guerrilla gardening
Guerrilla gardening is the term used to describe growing plants in a public place on land that is otherwise not being cared for. It is a popular method used by city gardeners not only to grow produce for all but also to brighten up the local area. This form of gardening occupies a legal grey area. While planting without permission on public land may technically violate some trespassing laws, local authorities tend to turn a blind eye to the practice, as it has so many mental health benefits for local residents. After all, isn't being greeted by fresh wildflowers and fragrant herbs much more enjoyable than looking at scorched grass? However, if you decide to experiment with this method, be careful not to plant fruit trees or other produce on private property or in a sensitive area (like around a memorial).
When it comes to deciding what to plant, you'll want to choose varieties that don't require much maintenance and can grow in mixed conditions. A popular technique with guerrilla gardeners is 'seed bombing'. You simply throw fruit and vegetable seeds onto your chosen location and leave them to grow. Anyone will be able to harvest the plants using this method, making it great for locals who are struggling to cope with rising grocery bills.
What varieties are suitable for urban gardening?
There are many delicious fruit and vegetables to grow in urban areas with limited space. You'll likely want to stick to those varieties that don't take up much space and are easy to grow. Here are some of our recommendations for what to grow…
Windowsill and container gardening
Herbs: Basil, rosemary, dill, chives
Cherry tomatoes
Peppers
Peas
Radishes
Rooftop gardening
Root vegetables: Carrots, parsnips, swedes
Raspberries
Blueberries
Potatoes
Squash
Guerrilla gardening
Salad leaves: Lettuce, spinach, kale
Herbs: Basil, thyme, mint
Strawberries
Cucumbers
Tomatoes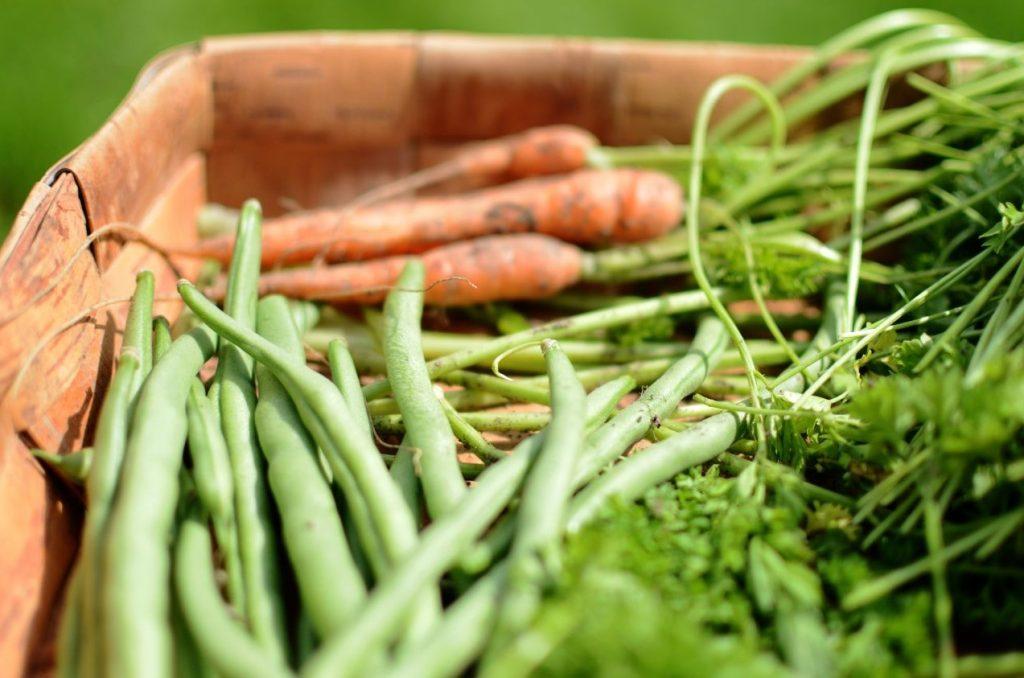 What's next?
We hope we've given you enough guidance to feel ready to start growing your own fruit and veggies. Remember, you don't have to be limited by your space! To get started, visit our online shop to check out our incredible range of fruit and vegetable plants. If you're curious to learn more ways to make your garden great, you can also check out our knowledge hub. Don't hesitate to share pictures of your urban gardening with us on social media (@gardeningexpress). We would love to hear from you!